We are BIG Lego fans!
I feel kind of silly even saying that because isn't the majority of the population Lego fans?! So, really it's not earth-shattering or breaking news for me to share that little tidbit about our family.
But I didn't know how else to start this post. Frankly, we LOVE Legos! Our entire family loves them – all 7 of our kids, my husband, and even I enjoy sitting down and building a set.
So I'm sure you can imagine our excitement when we got to preview the new LEGO® Star Wars™: Droid Tales and build the LEGO® Star Wars™ Naboo Starfighter as a family!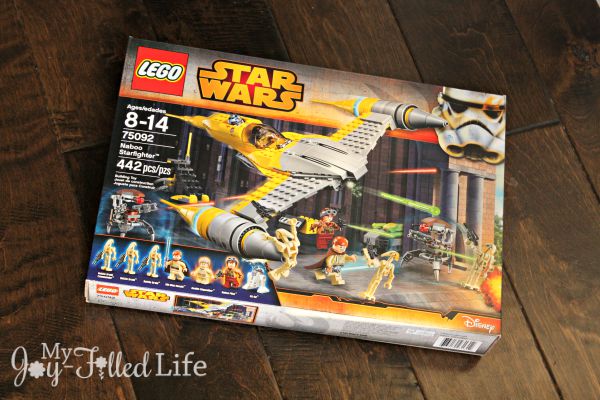 These were the perfect activities for a family fun night and they combined two things that my husband and oldest boys absolutely love – Legos and Star Wars!
I'm sure I'm going to embarrass my husband by saying this, but I'm not very knowledgeable when it comes to Star Wars. I saw the first three movies when I was a kid (thanks to my dad), but I really don't remember much from them. I've seen bits and pieces of the movies as my husband has shared them with our children, but I've never sat down to watch them all again, or watch the new ones.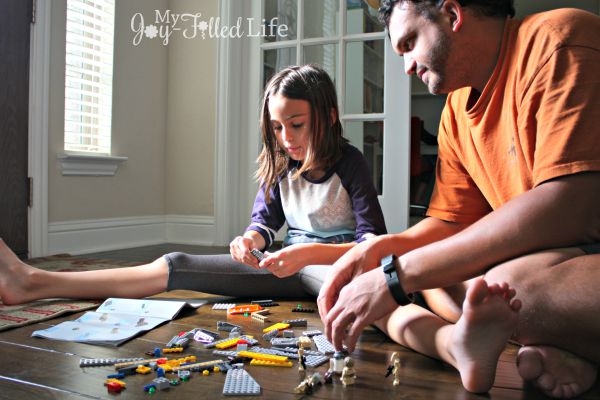 With Episode VII coming out at the end of this year, my husband is bound and determined to get me all up to date on the Star Wars movies so that I can watch Episode VII with the rest of the family and not be asking questions every ten minutes!
The LEGO® Star Wars™ construction sets and new Droid Tales series are fun ways to introduce children (and adults) to the Star Wars saga. Tell your own recap stories as you build the construction sets together after watching the show. Both the sets and the show are the perfect, bite-sized experiences that engage and catch the entire family up on the complex Star Wars universe.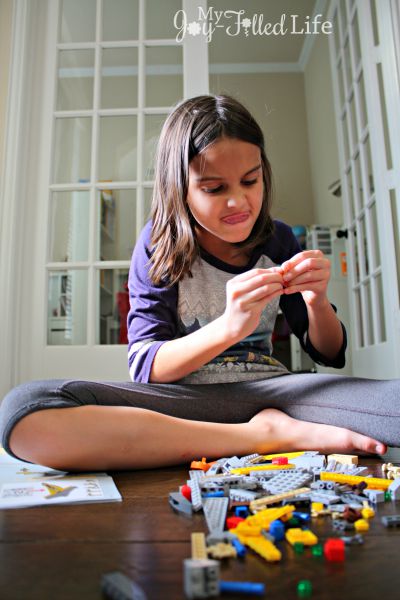 As we sat and watched the first episode from the LEGO® Star Wars™: Droid Tales, Exit from Endor, there were quite a few times that my husband let out a good laugh, which left me realizing that something just went right over my head – things that only true Star Wars fans would get.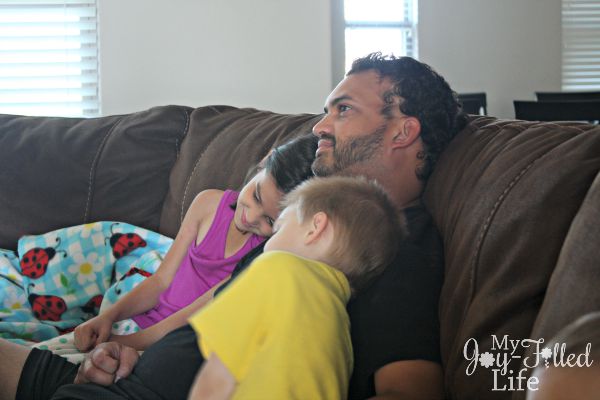 Because LEGO® Star Wars™ puts a humorous spin on the Star Wars universe – thanks to the specials like Yoda Chronicles, Padawan Menace and now the funny Droid Tales series – adults have as much fun catching up on the Star Wars story as the kids do, while they watch and build. The combination of the show, and the sets, creates a catching up experience the entire family enjoys.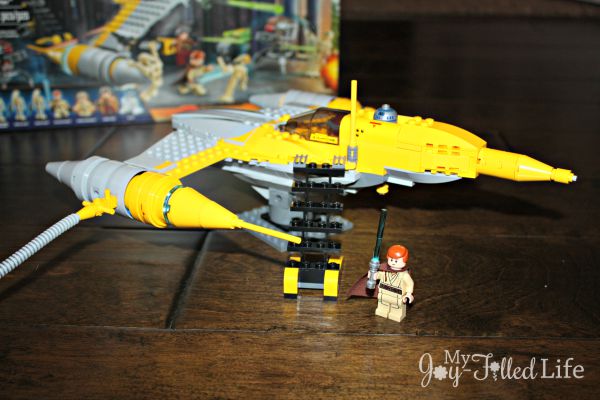 Start catching up on the entire Star Wars™ saga today with LEGO® Star Wars™ construction sets and the new Droid Tales series. Click here to start building the universe, and tune in to Disney XD for new Droid Tales episodes as the perfect way for families to learn or relive the saga before the new film comes out later this year."
We are a homeschooling family, and as homeschoolers, we not only like to play with Legos, but we like to learn with them too. Here are some great learning activities that you can do with Legos –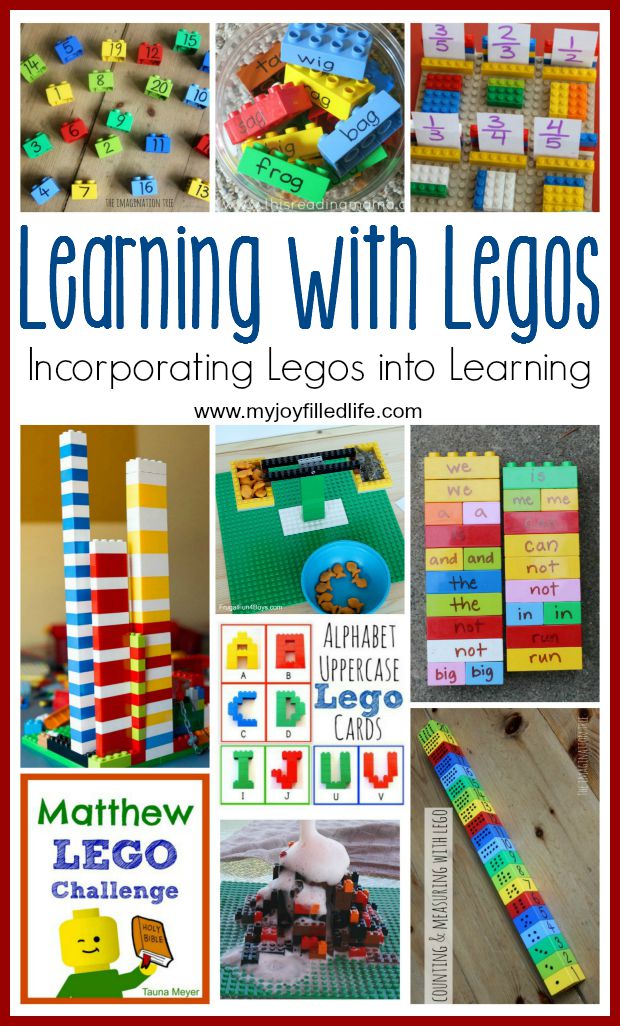 Lego Science: An Ice Excavation Experiment
Star Wars Lego Science
Lego Volcano
Exploring History and Geography with Legos
Creating Patterns with Legos
Lego Math Activities
Teaching Symmetry with Legos
Creative Writing with Legos
Multiplications, Fractions, and Graphing with Legos
Improving Word Problem Skills with Legos
Lego Fraction Game
Compare Weights with a Lego Balance
Counting and Measuring with Legos
Counting Syllables with Lego Bricks
Lego Word Family Sorting
Lego Sentence Building
Mini Figure Storytelling
Outdoor Sight Word Hunt with Duplos
Uppercase Lego Alphabet Cards
Lego Beginning Sounds Activity
Bible Lego Challenges
I was selected for this opportunity as a member of Clever Girls and the content and opinions expressed here are all my own.