We are starting our new school year a little later than usual this year. We usually start a new year just after Labor Day, but this year we will wait until the end of September (maybe even the beginning of October) because we are eagerly awaiting the arrival of a new family member. We are due with our 8th baby (3rd girl) in mid-August. We would like to take several weeks off after she is born to just enjoy her, rest, and adjust to being a family of 10.
However, I want to have everything we need for our new year before she arrives, so I've made the last curriculum choices and put in my last couple orders so that we won't have to worry about that after she is born.
Every year I write a post with what our family will be using during our upcoming school year. I like to have a record for myself that is quick and easy to access, plus my readers seem to enjoy it too. I know I enjoy these kinds of posts where I get to peek into other families' homeschools to see what curriculum and resources they use.
This year my kids will be in 8th, 6th, 4th, 2nd, Kindergarten (two of them), and a tag-a-long, plus the baby. And here is what we will be using –
8th Grade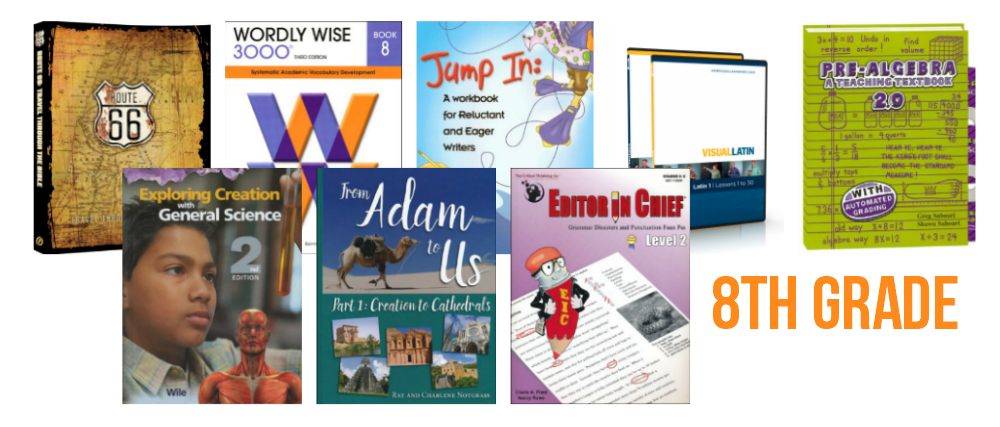 6th Grade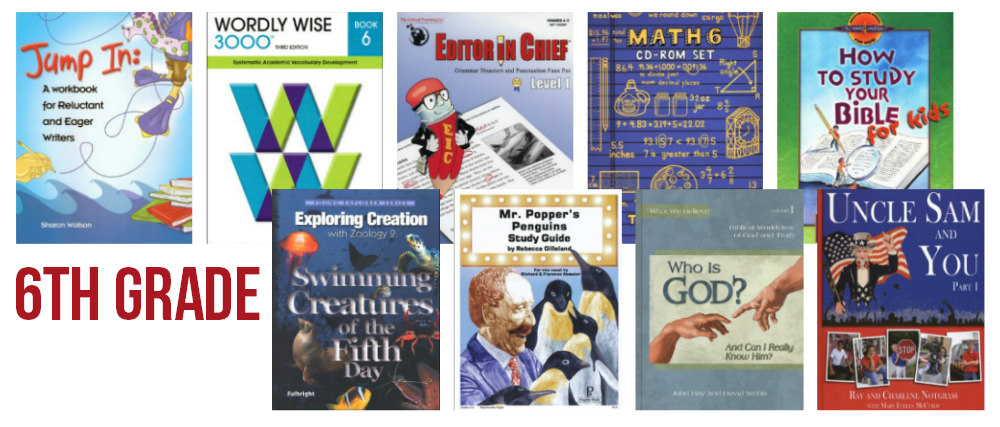 4th Grade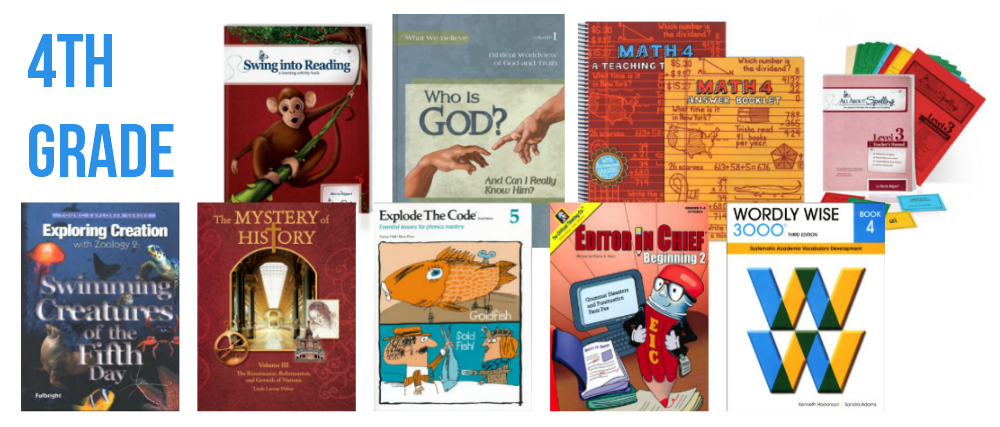 2nd Grade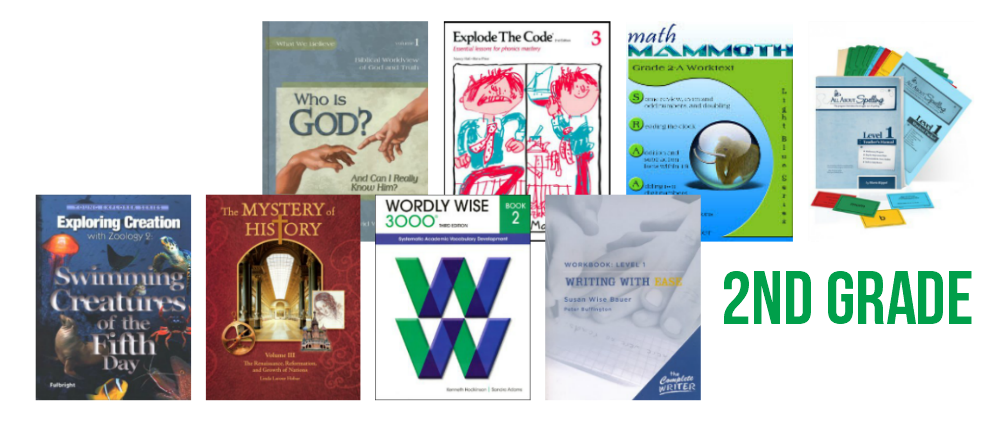 Kindergarten

Feel free to share in the comments what you plan to use this year!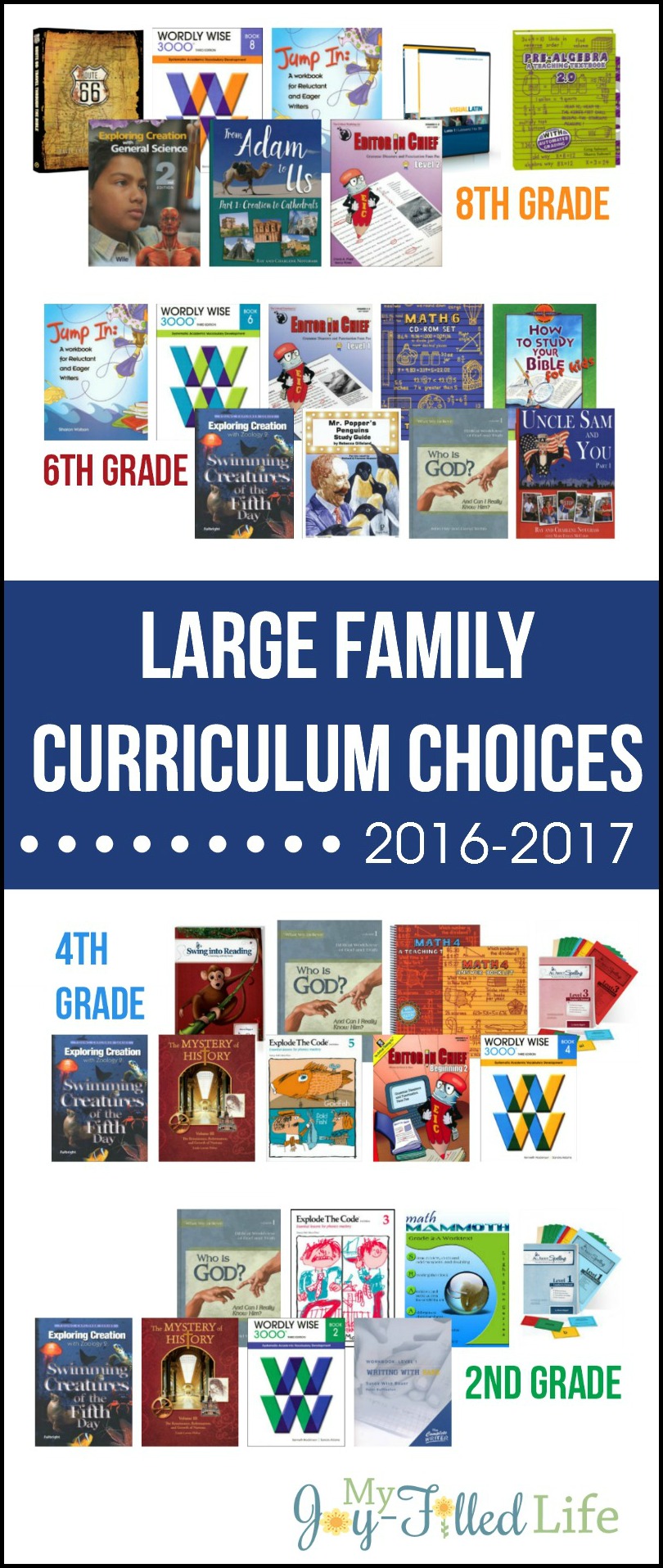 Save