When I found out I was pregnant with my son, it was only about a month after we'd moved to a new town. Because I had planned to be a stay-at-home mom, we didn't think it was worth it for me to get a job for just a few months, especially because we had plans to visit family during that time.
Nonetheless, it could get a little, well, tedious, to be at home all the time with nothing to do, especially when we hadn't made friends yet. There was one day I decided I'd visit a local family history center, because hey. Why not?
They asked if I was interested in learning more about family history and helping support the center by volunteering once a week. I signed up, and it turned out to be a really cool experience.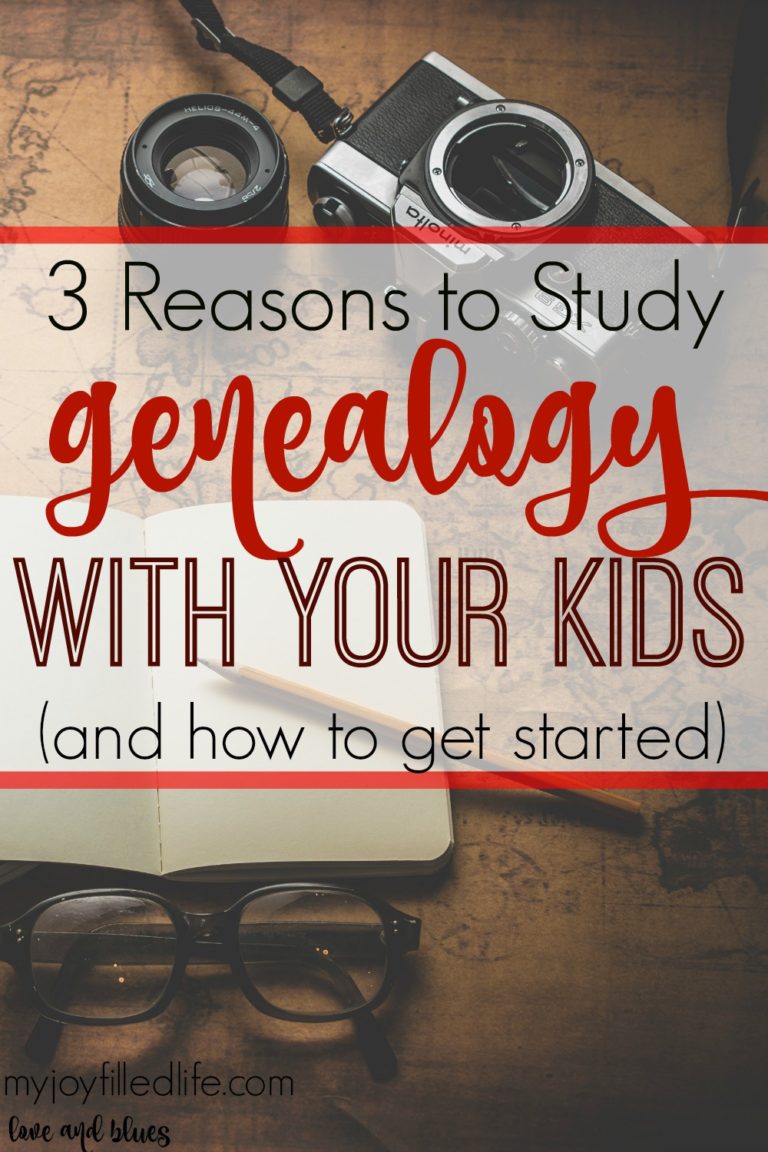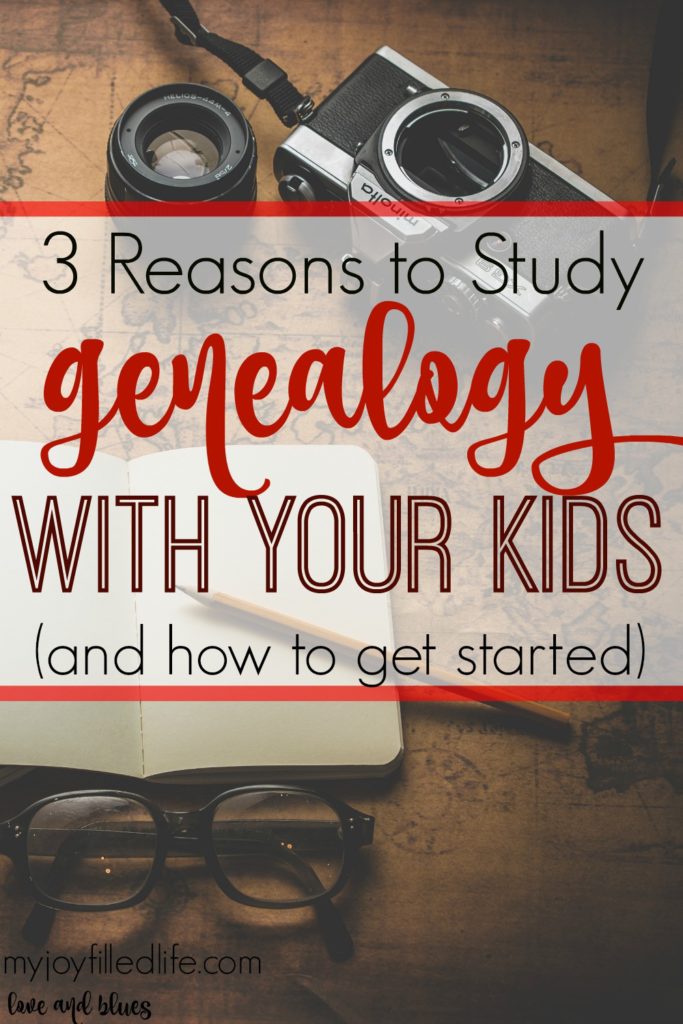 I mean, sure. I was the youngest person there by about 50 years, but I found that I really loved learning about my family. I loved knowing where they lived, what they did, and finding historical documents to piece their lives together like an investigator.
It's something that I really want to share with my son, especially because he's named after his grandfather. And, as it turns out, there are a lot of benefits to teaching kids about their ancestors.
How Genealogy Helps Kids
It helps foster an interest in history.
When I was a kid, I found history classes to be a snooze fest. Teachers would say how important it was, and my parents impressed upon me how important it was, but I really didn't 'get it'.
I thought, how do the stories about people who are now dead affect my life now? I didn't have any drive to learn the lessons I needed from them.
In college, I took a psychology class that focused a lot on history and its direct impact on psychology now through inherited trauma, etc. Learning the stories of individual people involved in the big events rather than just the events themselves was what really brought history to life for me.
All of a sudden, I completely understood why I needed to learn about these things. I understood that I can't really understand why I am where I am now if I don't learn about past events.
Now that I have a better understanding of my own relatives' place in those historical events, they're even more important to me. Reading historical novels is a lot more interesting to me now, and I know it's the same for other kids.
It improves kids' confidence and resiliency.
The other benefit of teaching children about their relatives and what challenges they overcame in their lives is that it helps them to feel hope in their trials. When they go through hard times, the strength of those who came before them is a great source of inspiration.
Studies also back this up. Researchers at Emory University found that the more kids know about their family history, the more resilient they are in the face of challenges.
This means that, whether they're faced with the normal challenges of growing up or national/global issues, they will be able to handle it better. They'll be more capable of seeing the big picture.
It helps increase feelings of gratitude.
Learning about their family history also helps kids understand that the world doesn't revolve around them. In learning about those who came before them, they start to understand they're just one piece of a giant puzzle.
When kids are aware of the struggles of their ancestors, they have the opportunity to reflect on how different their life is. Knowing about the things those who came before them lacked will help them appreciate the things they have.
In an age where we talk a lot about entitlement, this is a great lesson to learn.
Where to Start
The best place to start is with a basic family tree chart, like the free printable ones here. It's a simple project you can do in an afternoon with your kids to start getting them thinking about their family history.
After that, there are a lot of directions you can take it. You could have them interview you or other family members, like their grandparents or even great-grandparents (here's a list of 150 questions they can ask to get started!) You might be surprised by the things you learn about their lives!
You might consider using the recorder on your phone or computer to record the interview and transcribe it later, or just have your kids take notes. The advantage of the former option is that they can be more engaged in conversation with who they're interviewing.
Once you've gone through your immediate relatives, I recommend checking out a genealogy website. There are two I use almost exclusively. The first, and the one I started with, is FamilySearch. It's completely free.
The only downside is their resources are a little restricted. The paid website I've had the most luck with is Ancestry. It's a little pricey, but if you or your kids get really into doing genealogy work, it might be worth it.
Additionally, you might consider looking up a family history center in your area. They're a free resource for genealogists of any level. They centers are sponsored by the LDS church, but you don't have to be a member to use them. They're just as helpful no matter who you are.
I do want to note that If your relatives are mostly in the United States, you'll have an easier time than if you have a lot of foreign relatives. I've had a lot of difficulty finding records from Germany, which is a bummer since my dad is originally from Germany. Most of the records I've gotten from his side of the family are from relatives directly.
It's not that it can't be done, it'll just take a little more sleuthing: but this is where a family history center is really useful. I made a lot of progress by talking with a man who just so happened to specialize in genealogy work in Europe who I managed to make contact with at the center I visited while I was pregnant.
Do you study your family tree?