I don't know about you, but trying to keep my younger kids entertained while I'm preparing dinner can be such a challenge. As a mom of eight, I have numerous hours of experience with this, but it wasn't until more recently that I got a bit smarter about this whole thing.
Can you relate to this struggle?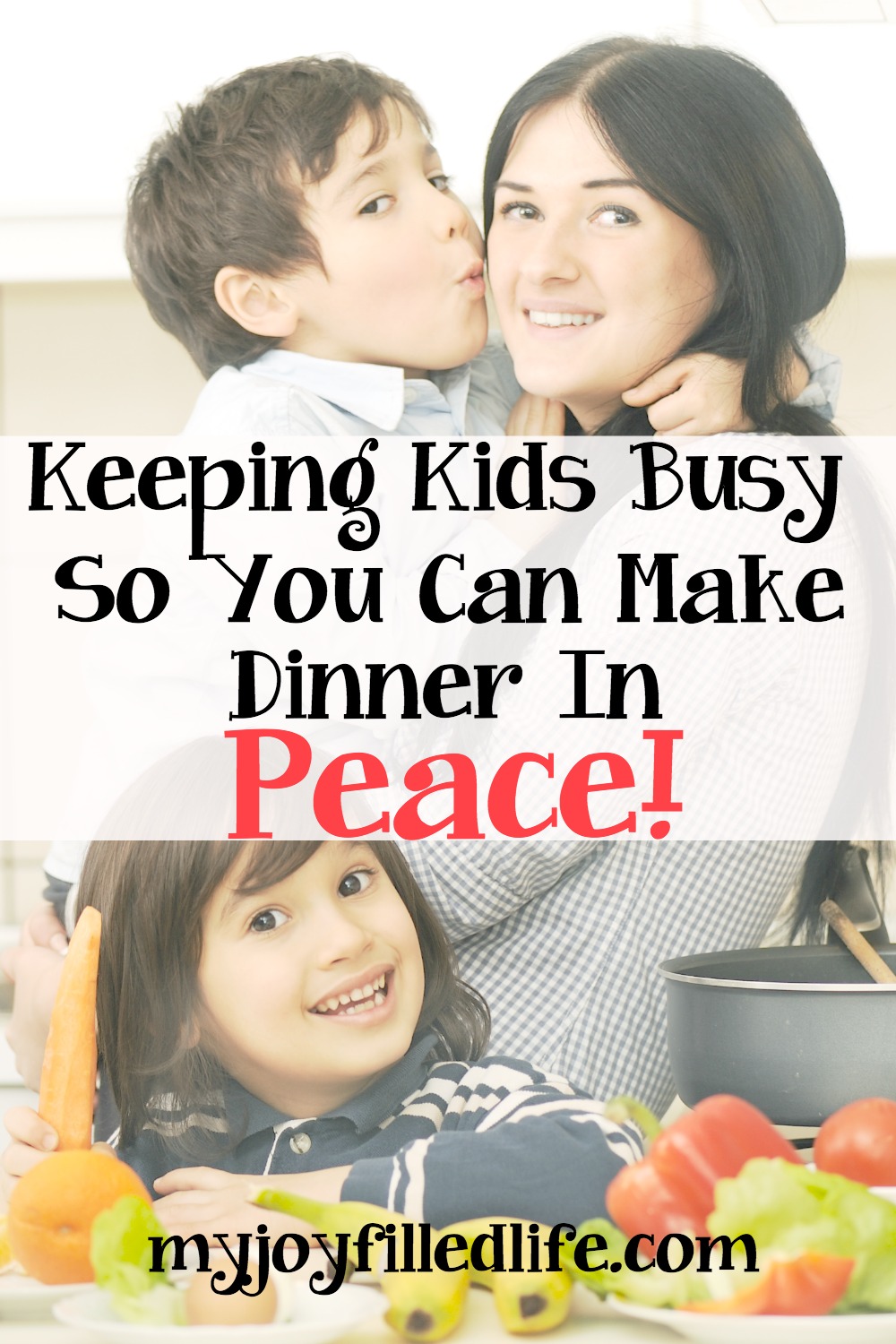 It is later in the day, your kids are probably hungry, and tolerance levels are often waning as well. This is especially true during the school year. Everyone is getting tired, including you, and patience is often in short supply.
It's the time of day that I often refer to as the witching hour because it is generally a time that is no fun for anyone.
That being said, it doesn't have to be a difficult time if you just get a little proactive about it. If this is a time of day that is a challenge for you as it is for me, coming up with non-screen related ways to keep those kids entertained will greatly payoff for you as they have for me.
Spending a little time and money on prepping for this time has been so worth it to me, and I am so excited to share what has kept the little ones in my life busy during this crazy time of the day.
Audio books
These are amazing resources for me in so many ways including during this difficult time of the day. Your library most likely has CDs of audio books, and with the internet your options are almost endless. My kids love audio books as well as radio dramas like Adventures in Odyssey, but there are so many more. However you choose to do it, these are an excellent resource that keep my younger kids entertained for hours at a time.
Activity books
Keeping a variety of activity books available that are age appropriate for your kids on hand could also be a great help to you. You can even get these at most dollar stores on the cheap. The idea is to keep these books as things that your kids use only during this time so these books remain new and exciting.
Simple crafts
By simple crafts I mean the kind that don't involve you and don't require any supervision either since the idea is that you can focus on dinner preparation. Pipe cleaners are often so entertaining, and so are things like stringing beans or pasta, gluing strips of paper onto a bigger piece of paper with a glue stick, and practicing scissor skills with some safety scissors.
Looking through photo albums
This is such a great activity that keeps my kids of all ages busy for hours on end. They love looking back at things they remember or learning about things they are too young to remember. My kids even love looking through our wedding pictures, and they never mind looking at the same pictures again and again.
Learning resources
There are so many learning resources out there that are great ways for kids to learn and be entertained at the same time. Melissa and Doug is one of our favorite brands for these kinds of things and so is a brand called Learning Resources. Leap Frog also makes some and these resources are usually geared to be very engaging, which is what entertains my kids the most.
Cooking alongside of you
This can sound scare and messy, but over the years I have learned to be a bit less scared of the mess. Having your kids of any age be your "dinner prepare helper" as we call them is such a great way to accomplish what you need to accomplish while making memories along the way. It really is amazing what kids can help with as long as we are willing to show them what we need and be accepting that it will be done differently than it would be done if we were the ones doing it. Over the years I have learned that it is okay if things aren't done in the same way as I do them, and as a mom of many I have come to welcome help of any kind from kids of any age just to keep things moving in our bustling home. Interestingly, kids are also more likely to eat food if they help make them. This is also a great tip for dealing with picky eaters.
The hour or so before dinner doesn't have to be a time that you dread. It really can be a time that you and your kids look forward to, using some of these tips.
Is this a time that you've become intentional about? I'd love to hear how you've overcome this often overwhelming time in your family. Please share in the comments.
---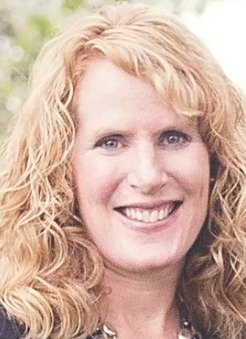 Jennifer is a busy, homeschooling mom of eight who enjoys keeping a home, living an active lifestyle, and loving the little and not so little people in her life. Her mission is helping other moms find contentment in living intentionally every day over at her blog, The Intentional Mom.