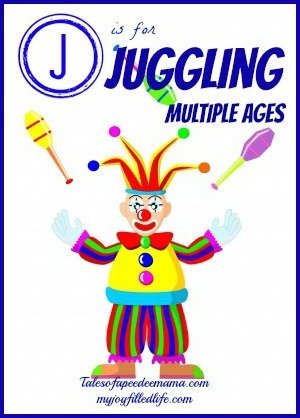 Homeschooling more than one child means that you have to meet the needs of each of them. With 5 children, most of the time it feels like I'm a juggler, trying to keep the balls from hitting the floor.
I used to let the juggling of multiple ages cause me a lot of stress. Over the years I have found several things that help make homeschooling multiple ages run more smoothly.
Have a written schedule.

Without a schedule, it is so easy for important things to be left undone. We can get to the end of our school day, and I'll find that I've forgotten to teach somebody something. Having a schedule also makes transition times go more smoothly. There is no questioning, "What are we doing next?" My children know that our day flows in a certain order so we can move from one subject to the next without a lot of wasted time.
Schedule independent work times for each of your children.

This frees you up to teach subjects that are more teacher intensive. Even my youngest can work on activities independently while I teach the older children science, math, etc.
Stick to the schedule.

If you have the written schedule from point 1, but you don't follow it, it's pretty much useless. Allowing one subject to take more than its allotted time is tempting but can cause the day to go spinning out of control, and before you know it, you don't have time to teach math or grammar or some equally important subject. (Ask me how I know this!) If history is scheduled from 8:30-9:15, then at 9:15, we are done, whether or not we finished everything I wanted to do. It will still be there the next day. Now I'm not saying you can't take an extra minute or two to finish something up. If, however, we get so fascinated by a subject that we need (or want) to take more time learning about it, then I add that to our lessons for the next day or the next week.
How do you handle juggling multiple ages in your homeschool?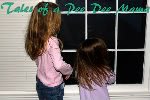 TaMara spent 7 years teaching in public schools. After having her first child, she decided to stay home to raise him. Fourteen years later, she's now a homeschooling mama to 5 small people, ages 6 to 14. She blogs over at Tales of a Pee Dee Mama, where she shares things that help with her crazy life – homeschooling tips, activities to entertain the small people, and recipes to feed her crazy crew. You can also find her on Facebook, Twitter, and Pinterest.