Chances are, if you have an instant pot, you have kids too. Because us moms like anything that makes our lives easier. And chances are, if you have kids, you probably have a picky eater. So I asked my fellow bloggers and I searched on Pinterest to find recipes that most kids would actually eat. Because let's face it, the last thing we want to deal with come dinner time is a child that refuses to eat and complains that they don't like what is for dinner.
Below you will find a great list of kid-friendly instant pot recipes; hopefully you'll find several that all of your kids will enjoy and gobble up.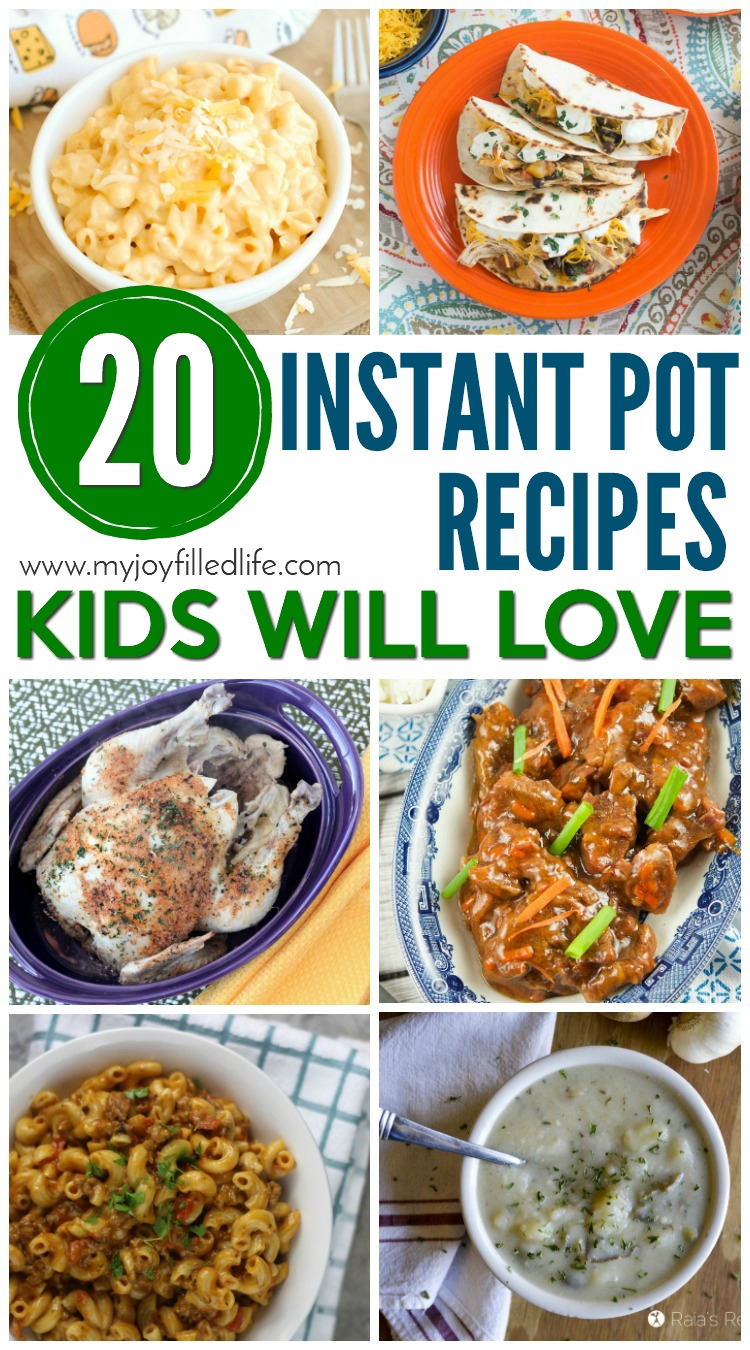 Instant Pot Recipes Kids Will Love
Instant Pot Sausage Rigatoni Pasta from Aimee Geroux
This quick and simple meal is easy to prepare and sure to be a hit with your kids! It takes less than 30 minutes so it's a great meal for busy nights.
Melt in Your Mouth Instant Pot Mongolian Beef from Living Sweet Moments
Grab some flank steak for this hearty and filling meal. It's sure to be a hit for the entire family, even those young picky eaters.
Instant Pot Cheeseburger Macaroni Hamburger Helper from By Pink
A take on a hearty family favorite, this Cheeseburger Hamburger Helper is a tasty meal that kids will LOVE for dinner. I mean… what kid doesn't love macaroni and cheeseburger?!
Quick and Easy Potato Soup from Raia's Recipes
This quick and easy potato soup is the ideal meal for a cold Autumn night (hello soup season!). Best part is it only takes 10 MINUTES and kids will love it too.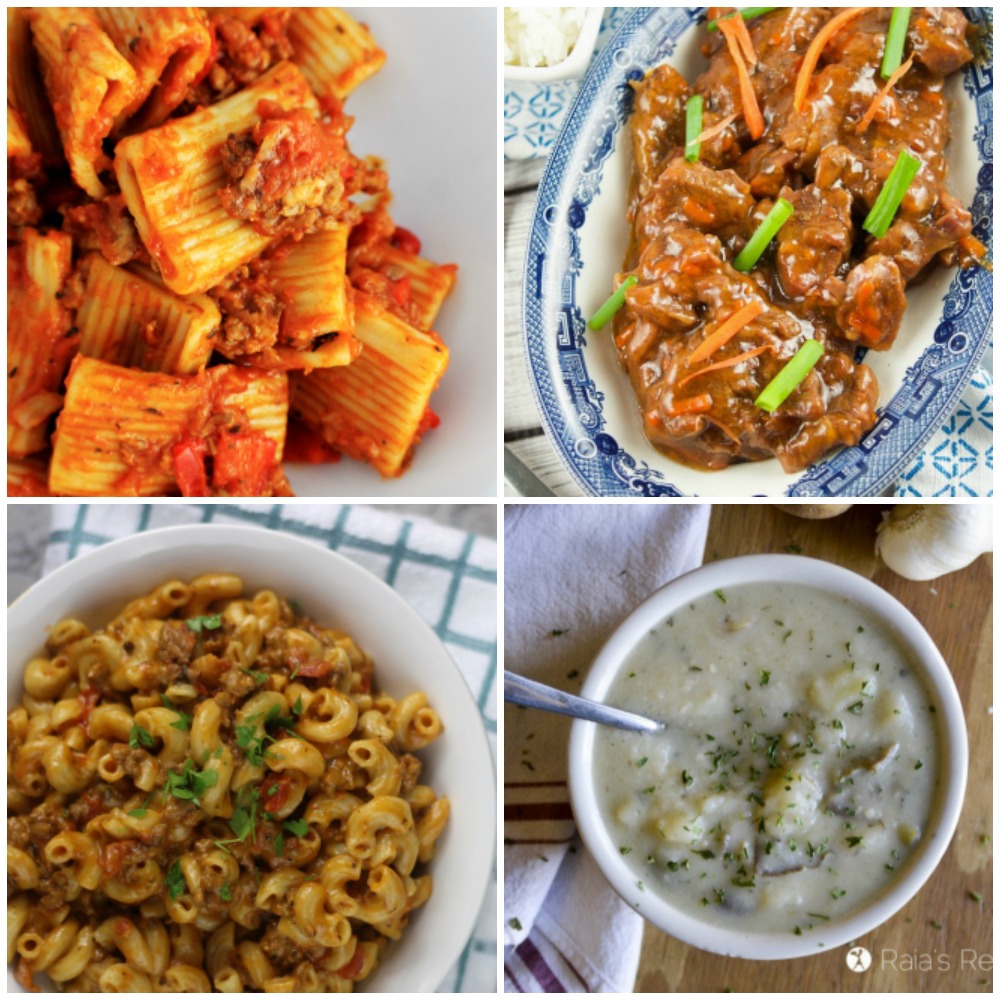 Instant Pot Orange Chicken from Rebooted Mom
Orange chicken is always a hit with my kids, so of course this was a meal I had to include. With a few household ingredients and 10 minutes of your time, you'll have a delicious meal on your table in no time!
Instant Pot Lemon and Garlic Chicken from Must Have Mom
This Instant Pot lemon and garlic chicken is a delicious, fall-off-the-bone chicken recipe that is sure to please the pickiness of your kids. Get dinner on the table in just 25 minutes with a dish that is packed full of flavor.
5 Minute Instant Pot Chili Mac from The Typical Mom
This classic goulash-style recipe is a take on a long-time family favorite. Perfect for busy moms as it only takes 5 MINUTES and is sure to become a staple for family dinner night.
Instant Pot Beef Stew with Potatoes from Savory Tooth
Hearty and satisfying, this Instant Pot beef stew with potatoes recipe is filling and delicious. This recipe is sure to hit the spot for you and your children!
Instant Pot Stainless Steel Inner Cooking Pot – 6 Quart

Instant Pot Tempered Glass lid – 6 Quart

Stackable Stainless Steel Pressure Cooker Steamer Insert Pans for Instant Pot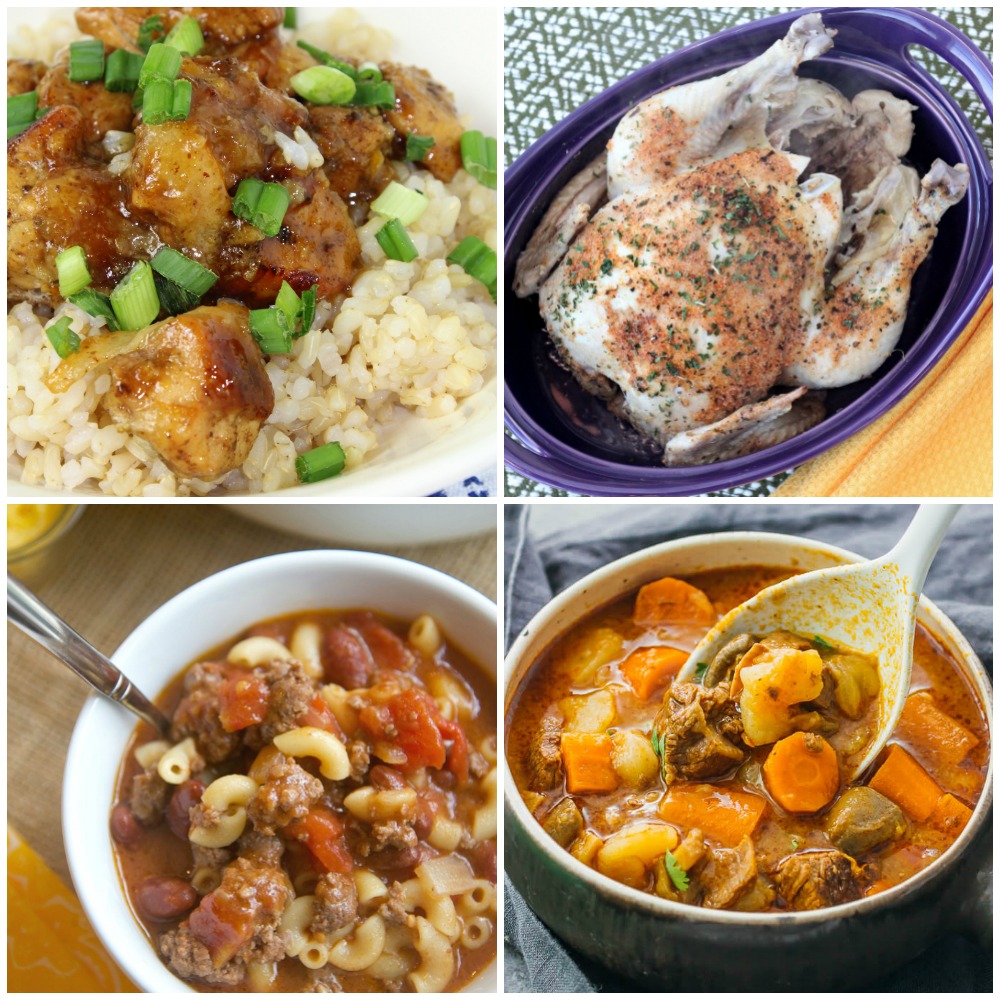 Instant Pot Cheesy Chicken and Pasta from FoodNService
In under 30 minutes, you and your family can enjoy this filling and savory Instant Pot cheesy chicken and pasta recipe. Perfect for the busy parent on the go!
Creamy Salsa Chicken from Joy Filled Eats
This creamy salsa chicken is a great simple recipe for busy parents that don't want to sacrifice taste for convenience. This versatile recipe can also be made using ground beef or ground turkey.
Instant Pot Meatball Sandwiches from Wondermom Wannabe
In just half an hour, have a delicious dinner that kids will go nuts over! My kids LOVE meatballs as many kids, so a bunch of them on a sandwich is always a hit.
Instant Pot Turkey Wild Rice Soup from Recipe This
All you need is 30 minutes to enjoy this Instant Pot turkey wild rice soup with your family. It's creamy, flavorful, and delicious enough for any child to enjoy.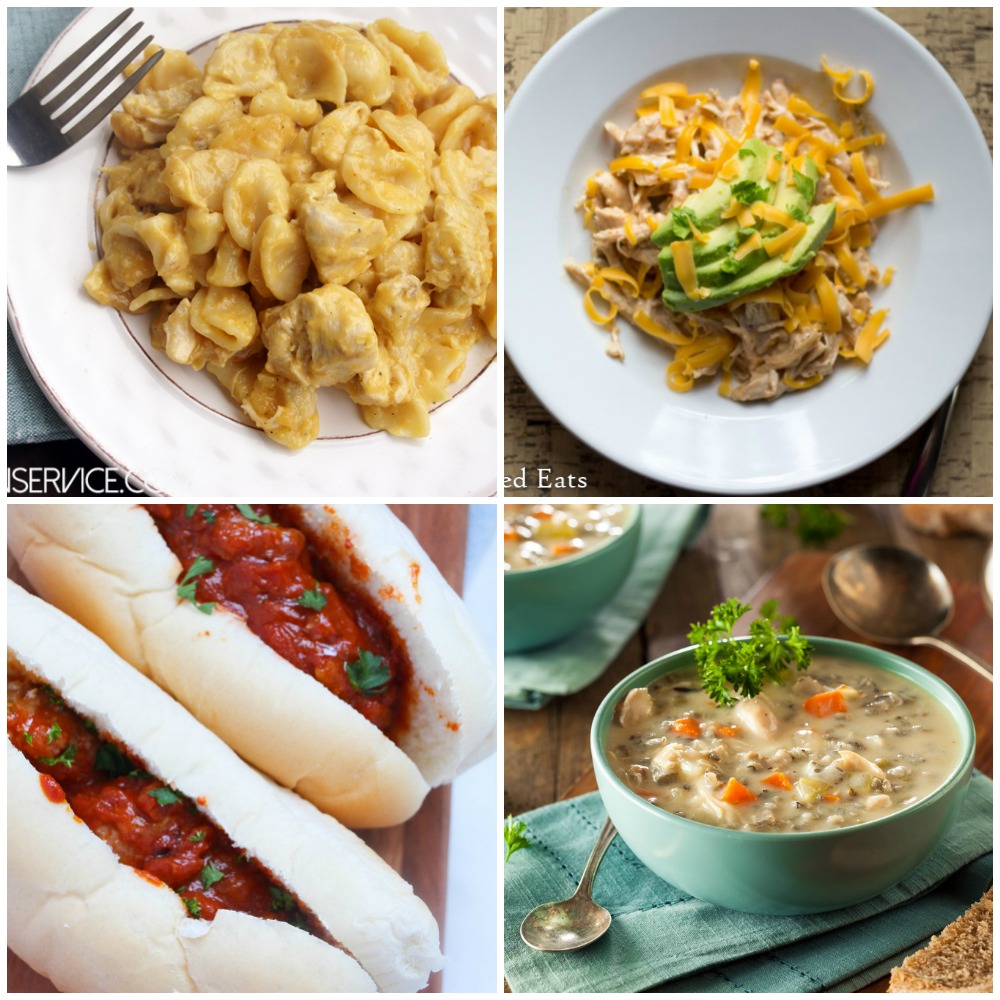 Easy Instant Pot Macaroni and Cheese from Midwestern Moms
A long-time staple for kids of all ages, this take on a traditional macaroni and cheese is equally simple and delicious. Kids are sure to be asking for more with this one!
Instant Pot Salsa Chicken from Flour on My Face
All you need to make this Instant Pot salsa chicken are 3 simple ingredients and some spices. In just 30 minutes, you'll have a new family favorite on your dinner table.
Cheesy Chicken Enchilada Soup from The Cents 'Able Shoppin
Cheesy anything is the perfect dinner idea for most kids. This dish is not only delicious, but it's a hearty meal that will fill bellies too. This meal is sure to be a hit that you run back to again and again!
Perfect Corn on the Cob in the Instant Pot from Ginger Casa
Corn on the cob has long been a favorite for family meals. With this Instant Pot corn on the cob recipe, you and your family can be enjoying this side dish in no time!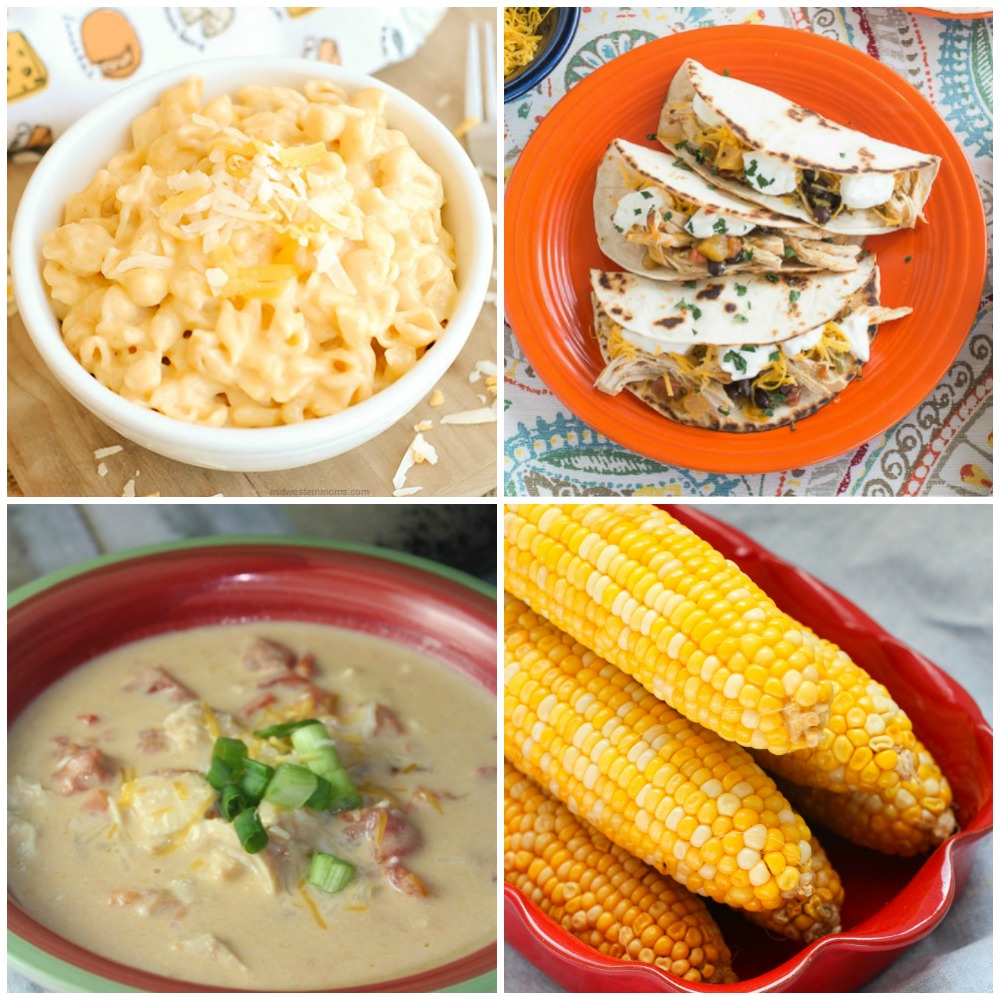 Instant Pot Beef Stroganoff from I Don't Have Time for That
This Instant Pot beef stroganoff is a filling recipe for the whole family that you can make in no time. Perfect for the busy parent with children that are also food critics in-the-making.
3-Minute Instant Pot Mashed Potatoes from Mama Instincts
Extend your meal with these delicious mashed potatoes made in the instant pot! Kids are sure to devour these just before asking for more (I know mine do!).
Instant Pot Pasta with Meat Sauce from Aileen Cooks
If you have some ground beef in the freezer that needs to be used, this is the PERFECT dish! Penne pasta, ground meat, and a delicious sauce makes it a true staple dinner that will be a hit with the kids.
Instant Pot Best Ever Turkey and Tomato Penne Pasta from Recipe This
This long time Italian restaurant favorite can now be made at home with ease. All you need are a few simple ingredients and 20 minutes before you have your kids devouring their dinner.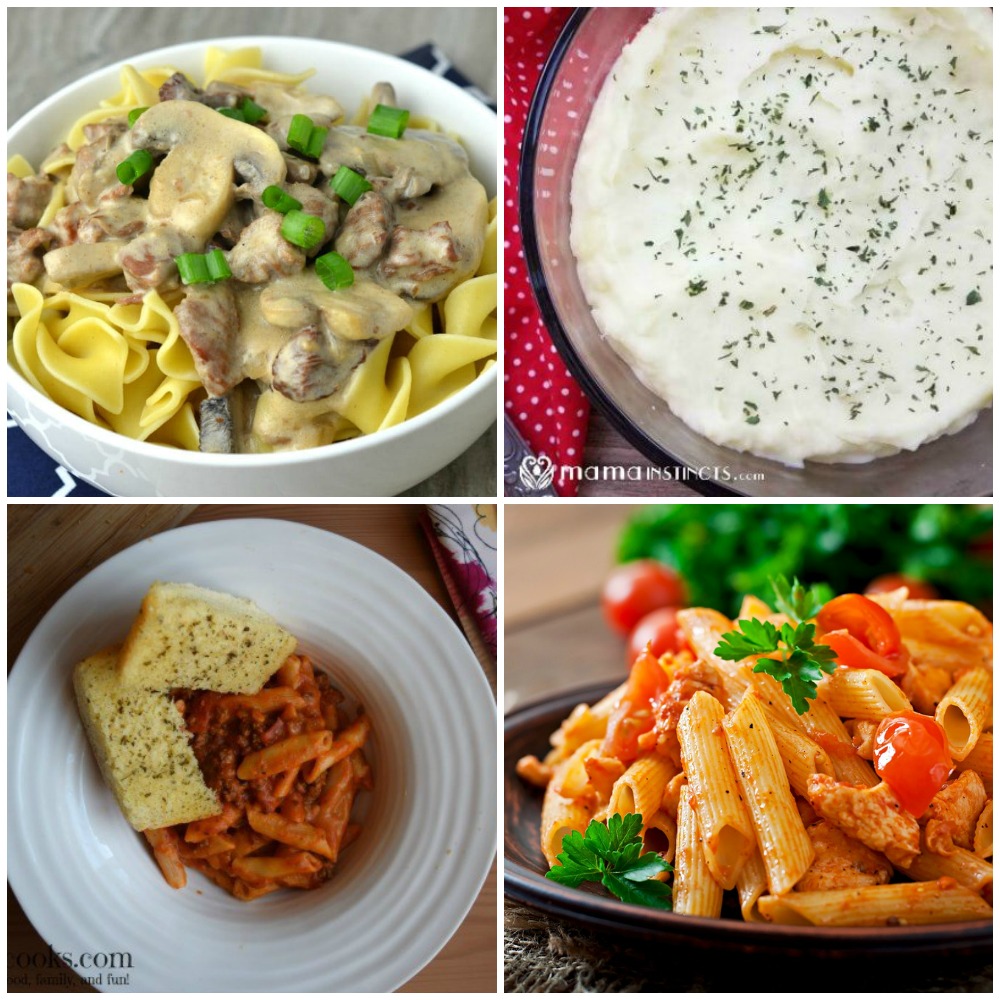 You might also like: