"This shop is part of a social shopper marketing insight campaign with
Pollinate Media Group
™ and
Wet-Nap
but all my opinions are my own. #pmedia #showusyourmess
http://my-disclosur.es/OBsstV
"
Ice cream is one of those treats that everyone in my family enjoys. With 7 kids, it's not always easy to make a meal or even a treat that everyone likes. But ice cream, everyone loves ice cream. And when you add a variety of yummy toppings to this frozen treat, all the kids (and grown-ups) are happy.
As an occasional, extra special treat during the warmer months of the year, we will have an ice cream sundae bar where we pull out everyone's favorite toppings and enjoy our own little ice cream creations. To go along with our ice cream sundae bar this year, I made some cute topping label tents. You can download them, print them out, and use them at your next ice cream sundae get together too.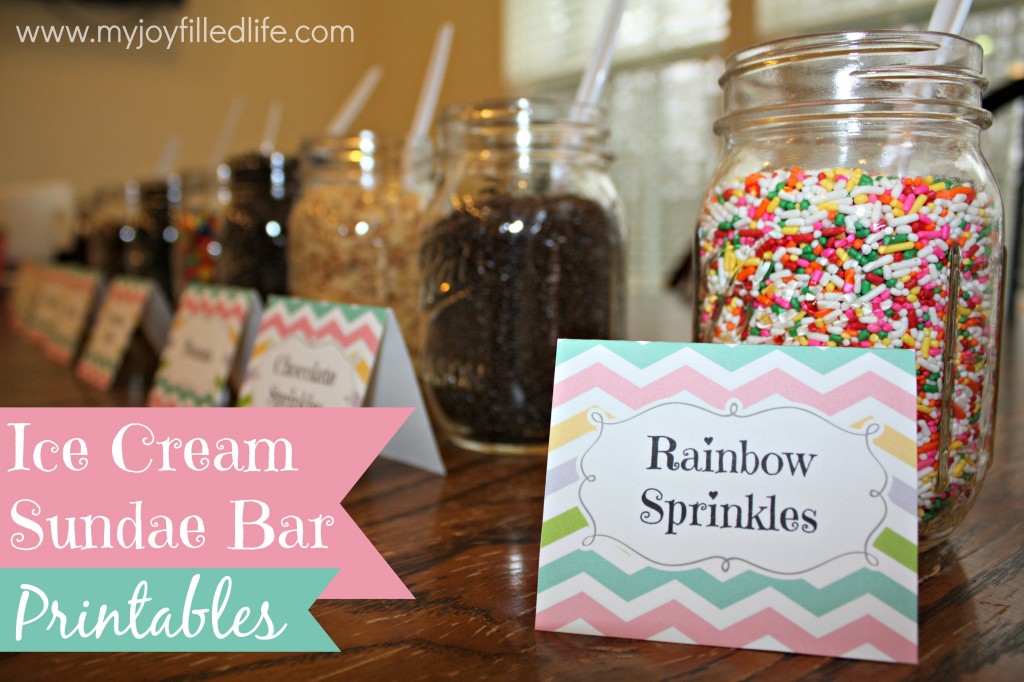 For our ice cream sundae bar I put all of the toppings in pint-size mason jars and simply used a plastic spoon to scoop out the toppings. I then placed all the labels in front of each topping. We also used disposable bowls and Wet-Nap wipes for easy clean-up.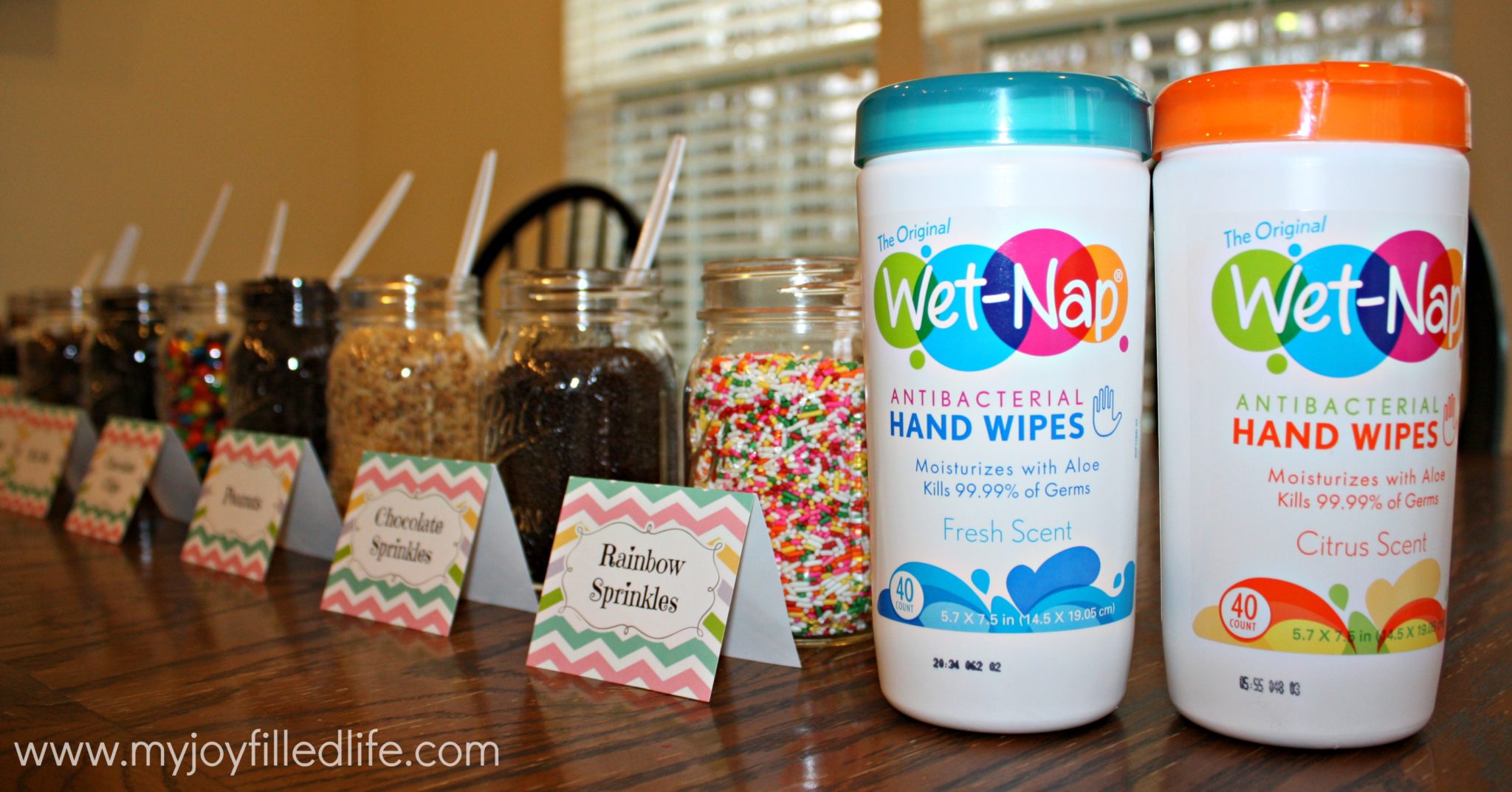 You can download the ice cream bar printables here, or by clicking the graphic below.
The printables include 20 popular ice cream topping labels and 4 blank labels in case I missed any of your favorites.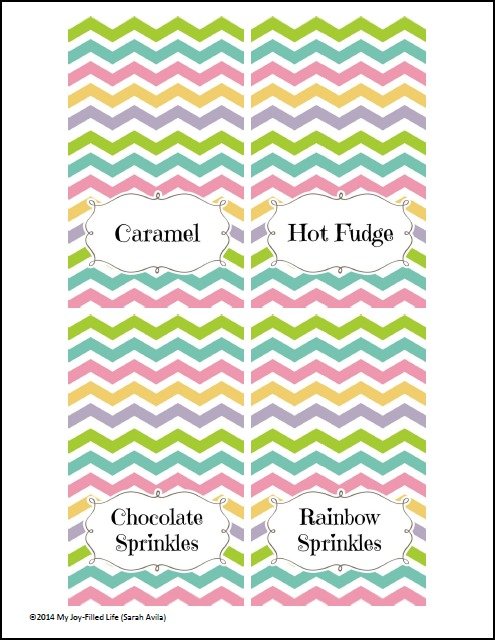 I love seeing the multitude of combinations that all my kids come up with when creating their ice cream sundaes. Some simply like vanilla ice cream with rainbow sprinkles and then one of my sons will put every single topping on his ice cream. Me, I'm a chocolate girl. I love chocolate. So I always top mine with hot fudge, chocolate chips, chocolate sprinkles and tuck a brownie underneath. Yum.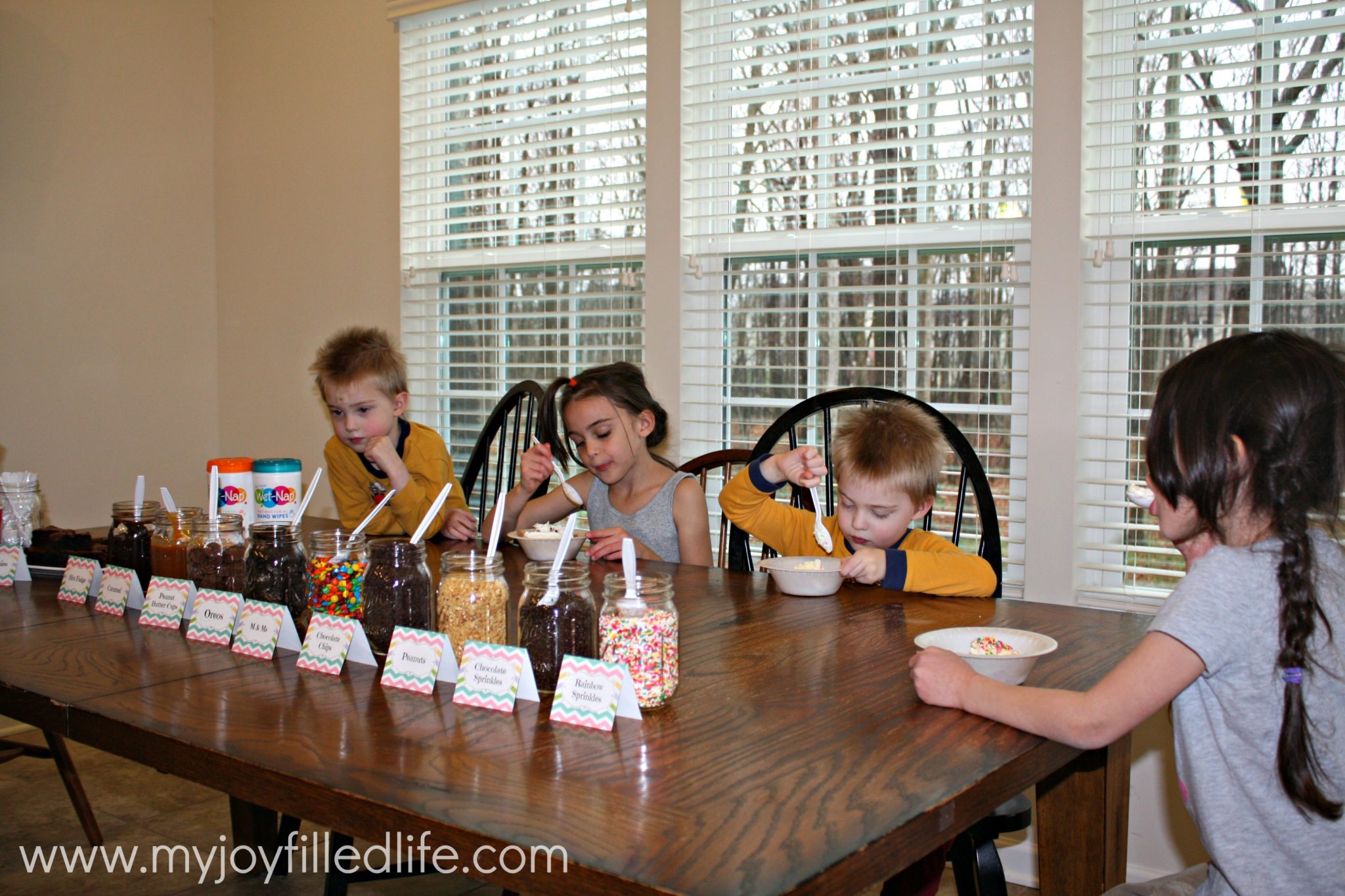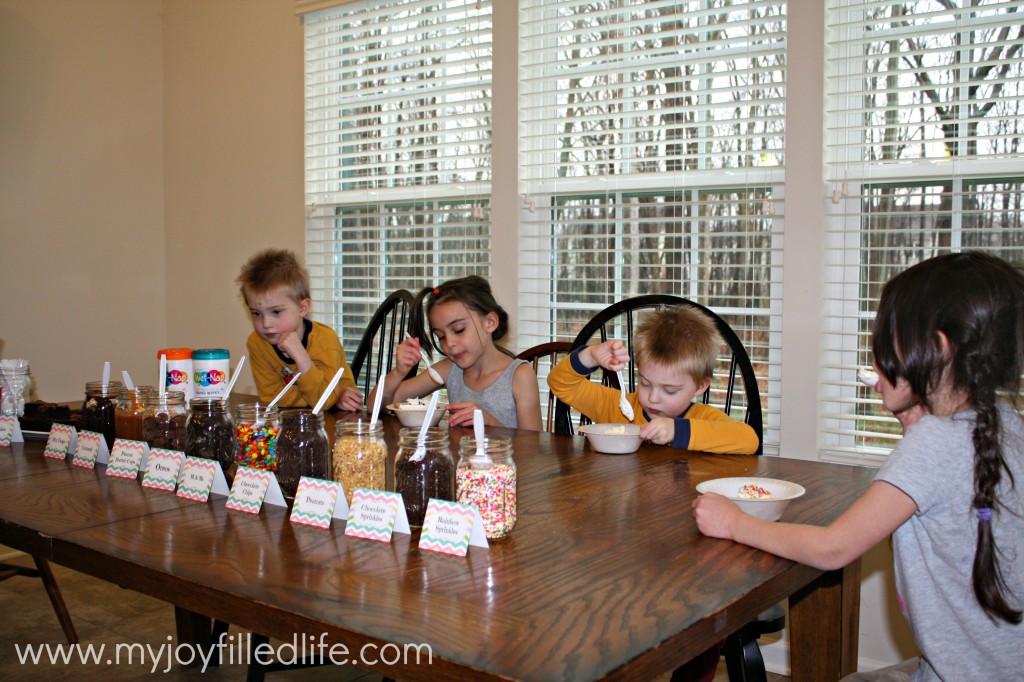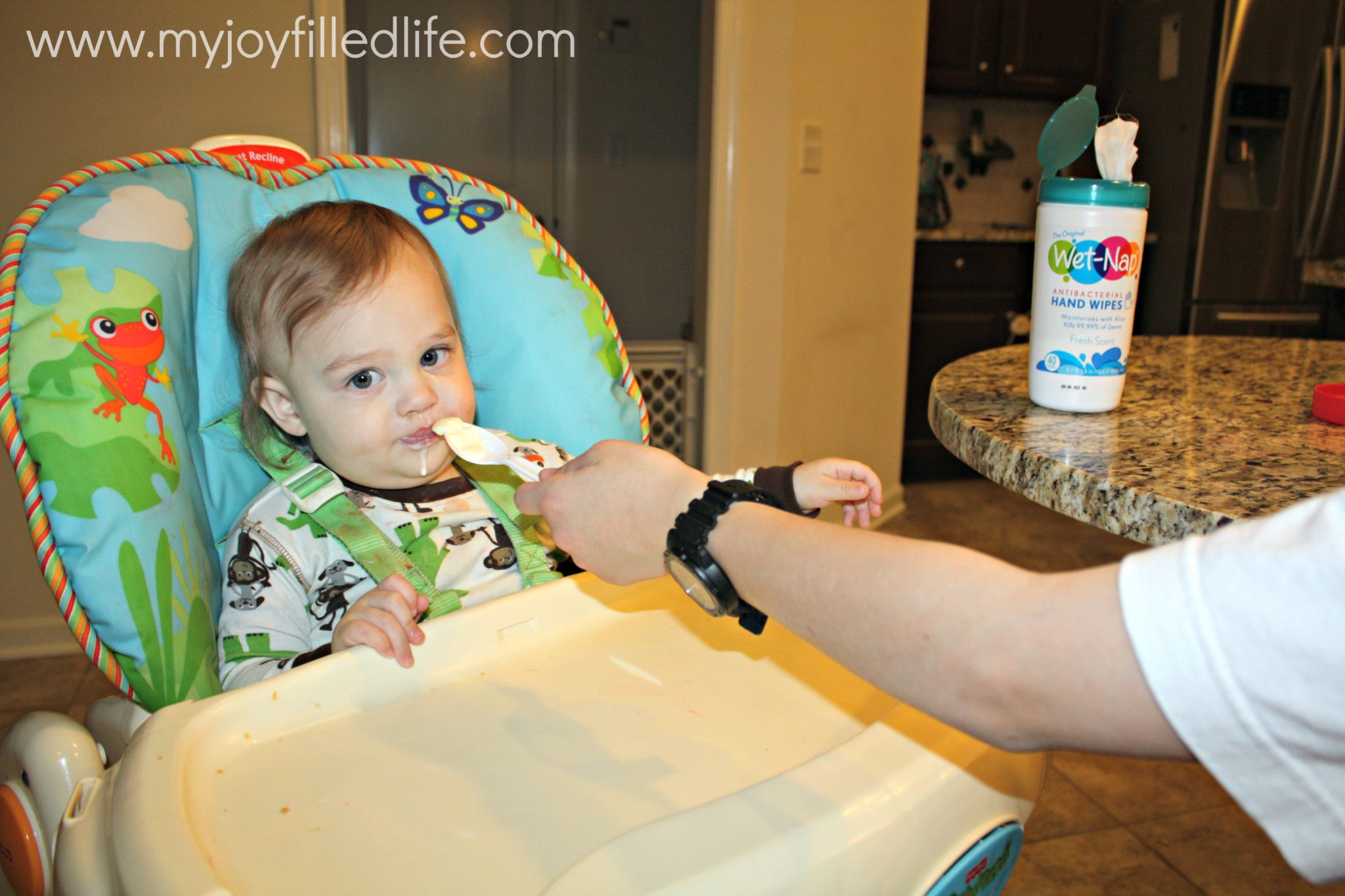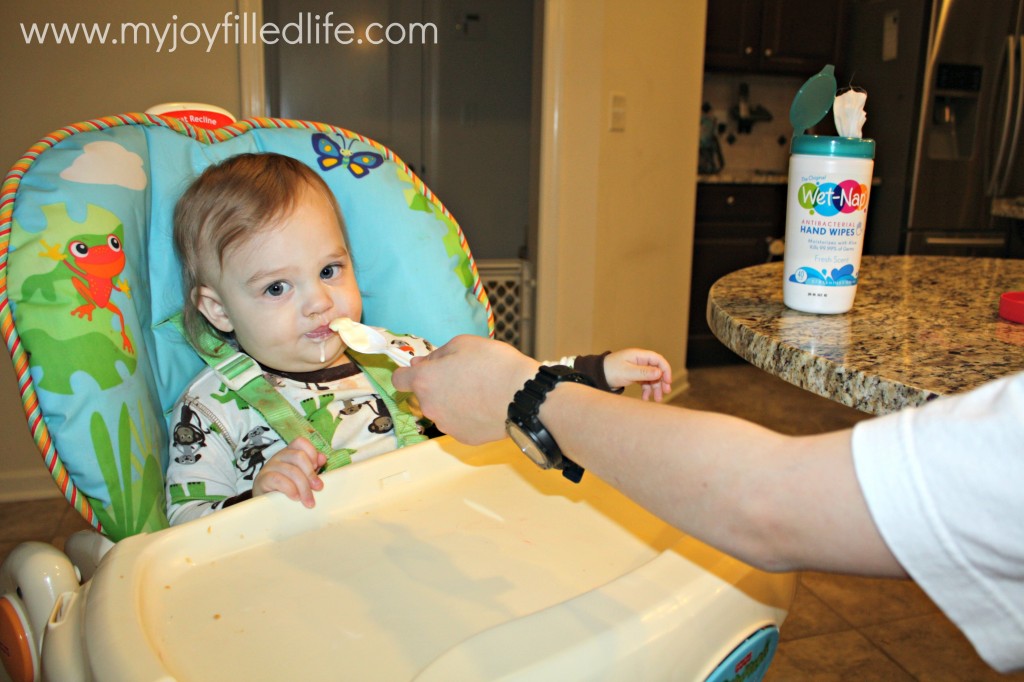 Wet-Nap hand wipes made clean up a cinch. I use these wipes at home and on the go – I don't leave home without a canister in the diaper bag. Wet-Nap hand wipes are already a low price at Wal-Mart, but you can get them even cheaper with this coupon.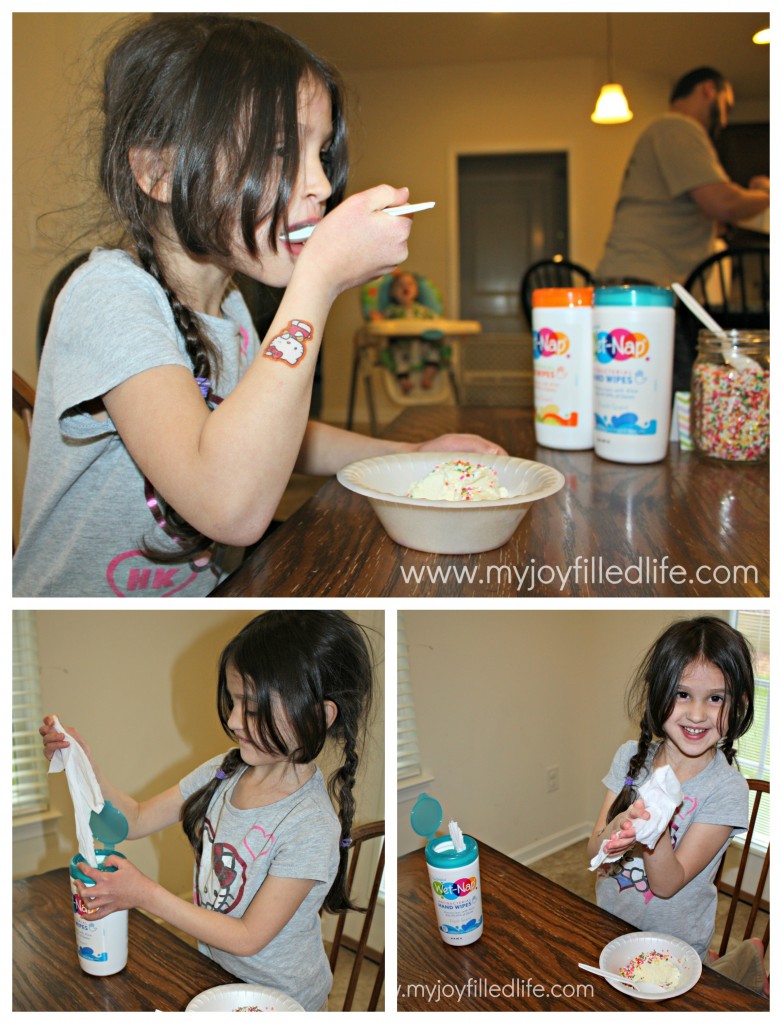 Does your family enjoy any fun, messy treats this time of year? Wet-Nap would love to see your mess and reward you for it too. Wet-Nap is having a contest called the Most Original Mess Contest. Participants can upload a photo entry of their messy kids and share the link across social media. The photo with the most votes wins a $1,000 giftcard to Walmart and a year's supply of product. Voting will close on June 16. You can see all the details here.