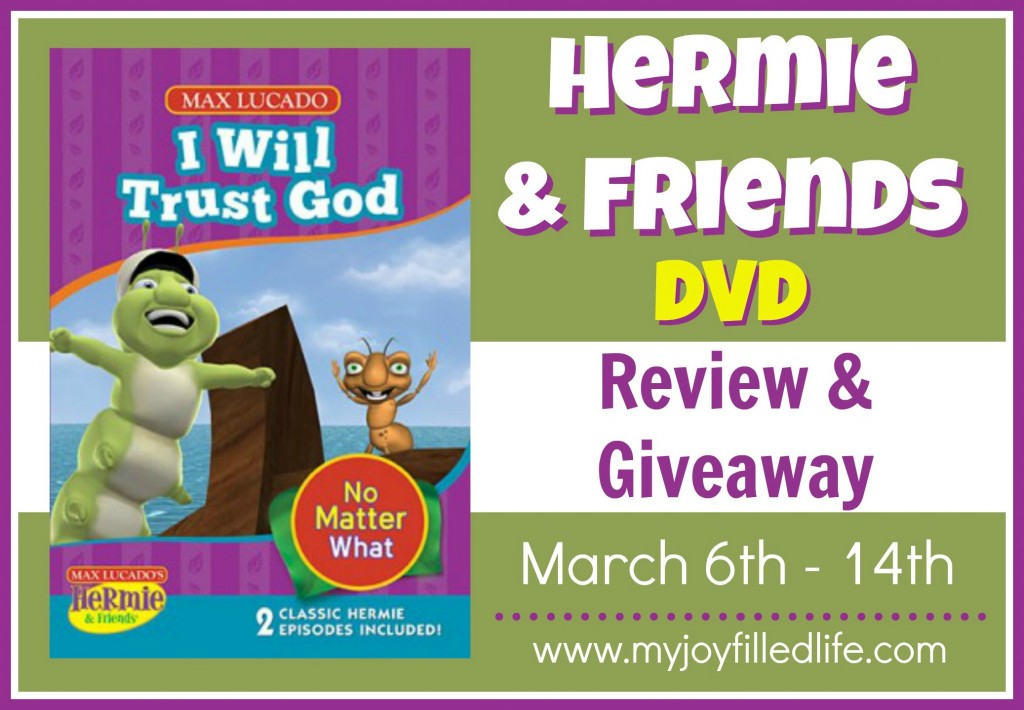 We recently received the Hermie & Friends DVD, I Will Trust God, from Tommy Nelson to review in our home. My kids always enjoy a new DVD and I especially enjoy them when I know they will be wholesome and God-honoring.
I pulled out the new DVD during a time when everyone needed to have some quiet time. It did just the trick to grab all of the little kids' attentions and even my 9 and 11 year old boys were soon drawn in and had joined their younger siblings on the family room floor to watch the 90-minute DVD that contains two stories with the theme of trusting God.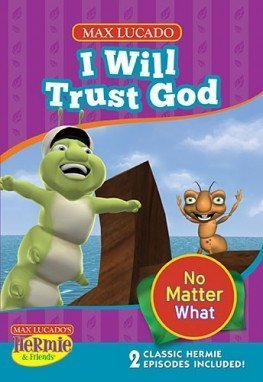 The first episode on the DVD is Hermie and the High Seas. It parallels the story of Noah and the Ark, but in this story, God has asked Hermie to build a boat and all of the other garden bugs think he is crazy. But Hermie trusts God and it's a good thing he does.
In the second episode, Who is in Charge Anyway?, Freddie the Flea learns that God makes all of us unique and gives us all special talents. Even if we don't know God's plan for us, we need to trust in Him and His plan for our lives.
My kids (and I) really enjoyed this DVD – the characters are adorable and the message can't be beat. We are very blessed to add this cute and wholesome DVD to our movie shelf. Maybe you can add it to your movie collection too! Enter the giveaway below for your chance to win the I Will Trust God DVD for your family.
a Rafflecopter giveaway
Giveaway ends 3/14 at 11:59pm EST. Selected winner will have 48 hours to respond to my email to claim their prize or another winner will be drawn.