I stood there, hand shaking slightly as I started writing the simple words up on the white board. It was my senior year of college, months away from finishing with my degree in education, and a few years from becoming a homeschooler.
A class of thirty students waited behind me to see their new spelling words. I had the list right there with me, but I still felt nervous. I'm not good at spelling, and white boards don't have spell check. It might be intimidating, but the the truth is, you can teach a subject you aren't good at or don't know much about. Here's how.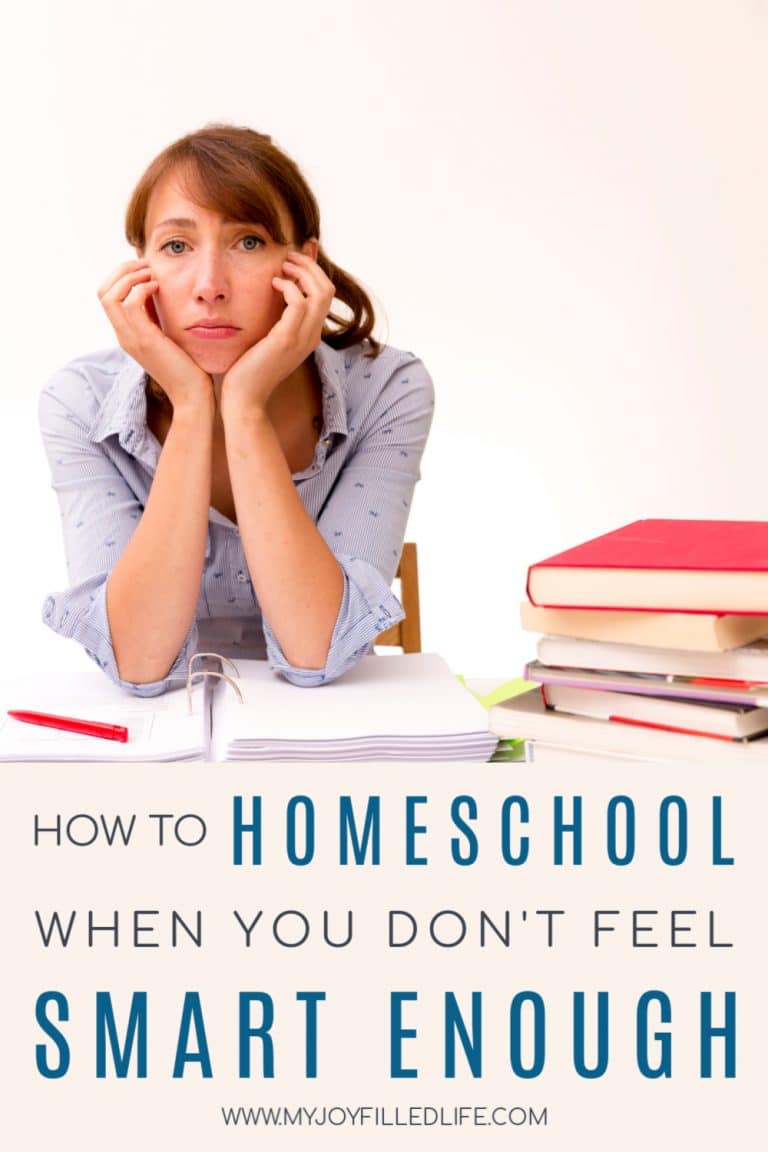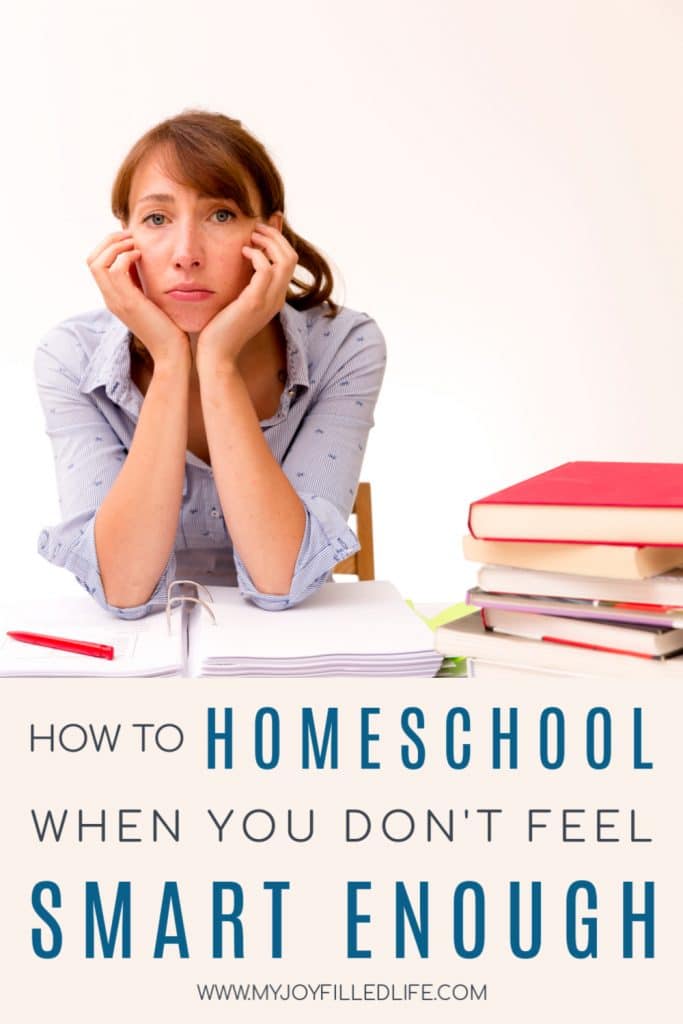 1. Be Honest and Own It
The first rule of teaching a subject you don't feel confident in is to be honest with yourself and your child. Kids can sense falsehood a mile away so be up front with your weakness. No one can be good at everything. Even mothers and teachers. In fact, admitting your weaknesses sets a great example for children. They don't need a perfect role model in their life, they need ones they can learn from.
When I entered that third grade classroom for the first time, I introduced myself as someone who loved math, but sucked at spelling. I owned it. Admitting that I couldn't spell very well gave me the room to make mistakes later on. My students were free to correct me if I misspelled a word, something I would sometimes do on purpose to get a laugh from them. Best of all, I showed my students that it was okay to not be perfect. And that even when you aren't good at something, you still have to work hard and do your best.
When I was writing on the white board, I would double check my work out loud. I would ask them to check my spelling. Occasionally, I would make a show of looking back in the book to make sure I wrote a word correctly. I set an example of how to work through something that was hard. And that's something you can do too.
2. Choose The Right Materials
For those tricky subjects, opt for a more structured curriculum in the beginning. Having a pre-planned system and support materials, like a teacher's guide, give you something to lean into with your teaching. Unschooling and student-led lessons and materials are great, but if you don't know what you're doing or you're intimated by the subject, having a curriculum that will hold your hand, so to speak, can be a great benefit.
Make sure to also pick a curriculum that appeals to you. Many times, we grow to hate subjects we aren't good at. Pairing that hatred with a curriculum you simply don't like is a recipe for disaster. Do your research and choose a curriculum that will motivate you and give you the support you need. An online curriculum or one that includes video lessons can also be a great option for homeschoolers who need extra help with teaching.
Start bookmarking websites and videos that you find that might help you teach as well. Having a stash of resources gives you somewhere to turn when you need more information. Make sure to check your curriculum as well. Many times, publishers will include a list of recommended resources that correspond with the material. Don't feel like you have to use it all because you most likely won't. The feeling of having a back up plan, however, can boost your confidence which has a direct impact on your teaching.
3. Stay Ahead
As the Boy Scouts say 'Be Prepared'. Simply look over the upcoming lessons before you sit down with your child. Take notes, use highlighters, and relearn material if you need to. If you take a summer break, consider ordering your materials ahead of time and allow yourself a few weeks to familiarize yourself with the lessons. For upper grades, "re-take" the course yourself. Approach it as a self-study and try to complete a few of the assignments. Again, this is a great time to set an example for you children: you're never too old to learn!
4. Encourage Independence
Self-teaching is a powerful skill. If your child is capable of teaching themselves a subject you don't excel in, encourage and support them in doing so. Focus on teaching study skills and apply them to your child's school work. Invest in a good student planner and help them record their lessons and assignments. Allow them to work at their own pace and come to you if they have questions or need help.
If you don't know an answer, think of it as a great teaching moment. Work together and figure out the answer as you go. Help your child learn to use the resources available to them to find the answer. Focusing on teaching your child what to do when they are stuck will make them better learners in the long run.
5. Seek Out Help
As important as all of the above is, sometimes we all need a little help. Reach out and find other homeschooling moms who have opposite strengths.
If you have a local homeschool co-op or support group, ask for advice and curriculum suggestions. Facebook groups can also be great way to connect with other moms like yourself. Do take what you find on the internet with a grain of salt however. Just because something worked for one person or family, doesn't mean it will always work for you.
If you find a resource that helped you, keep track of where you found it. Returning to websites or blogs that have helped you in the past will save you time when you have another question.
Ultimately, if teaching a certain subject is not working for you, either because you hate it or because you simply don't have the confidence, research online courses to supplement. There are many home-study options, especially for high school. Through online platforms and videos, your child can study subjects under the guidance of a remote teacher. Understand that enrolling your child in an online course isn't admitting defeat. It's simply choosing what works best for your family. Don't let anyone shame you for your homeschooling decisions!
Nobody Knows Everything
No one said you have to be an expert in order to homeschool. In fact, I believe you will find that your children are going to teach you more than you will ever teach them. So the next time you feel like you don't have all the answers, take heart. Nobody does. Own it, turn it into a teaching moment, and find the resources you need. You've got this.
Thank you to our featured sponsors! 
Don't forget to check out ALL of the helpful posts in the series
and enter the giveaways (over $2000 worth of prizes)!
>>> CLICK HERE <<<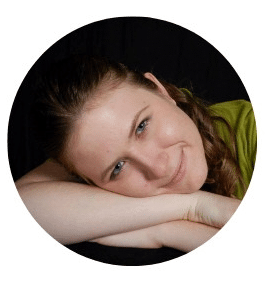 Michelle is a teacher-turned-homeschool mom of 3, with a passion for all things education. On her blog, Mothers Can Teach she shares what she learned during her time as a teacher in hopes that it helps moms feel more confident in their homeschooling efforts. Because mothers CAN teach.  You can find Michelle on Facebook, Pinterest, and Instagram.