Reading can often be THE most intimidating skill to teach as a homeschool mom. We feel the pressure of responsibility in helping our kids develop a life-long skill and really, it's an important one.
But, what if your child is having difficulty reading?
Let's explore ways to help build confidence in your reluctant reader.
Reading is an individual journey for children. It can be challenging for some and easier for others. Some of us nearly start a reading curriculum, are at the midway point, or almost finished and there can be a change in our child's ability to read. Perhaps your child hesitates, squirms and is reluctant towards reading. While the goal of reading is to learn for enjoyment, to feel empowered and be equipped for life, this is not how your child sees things at the moment – that reading has suddenly developed into a challenge. But when there's a halt or hesitation in the reading curriculum, it's time to stop and help build confidence in your reluctant reader.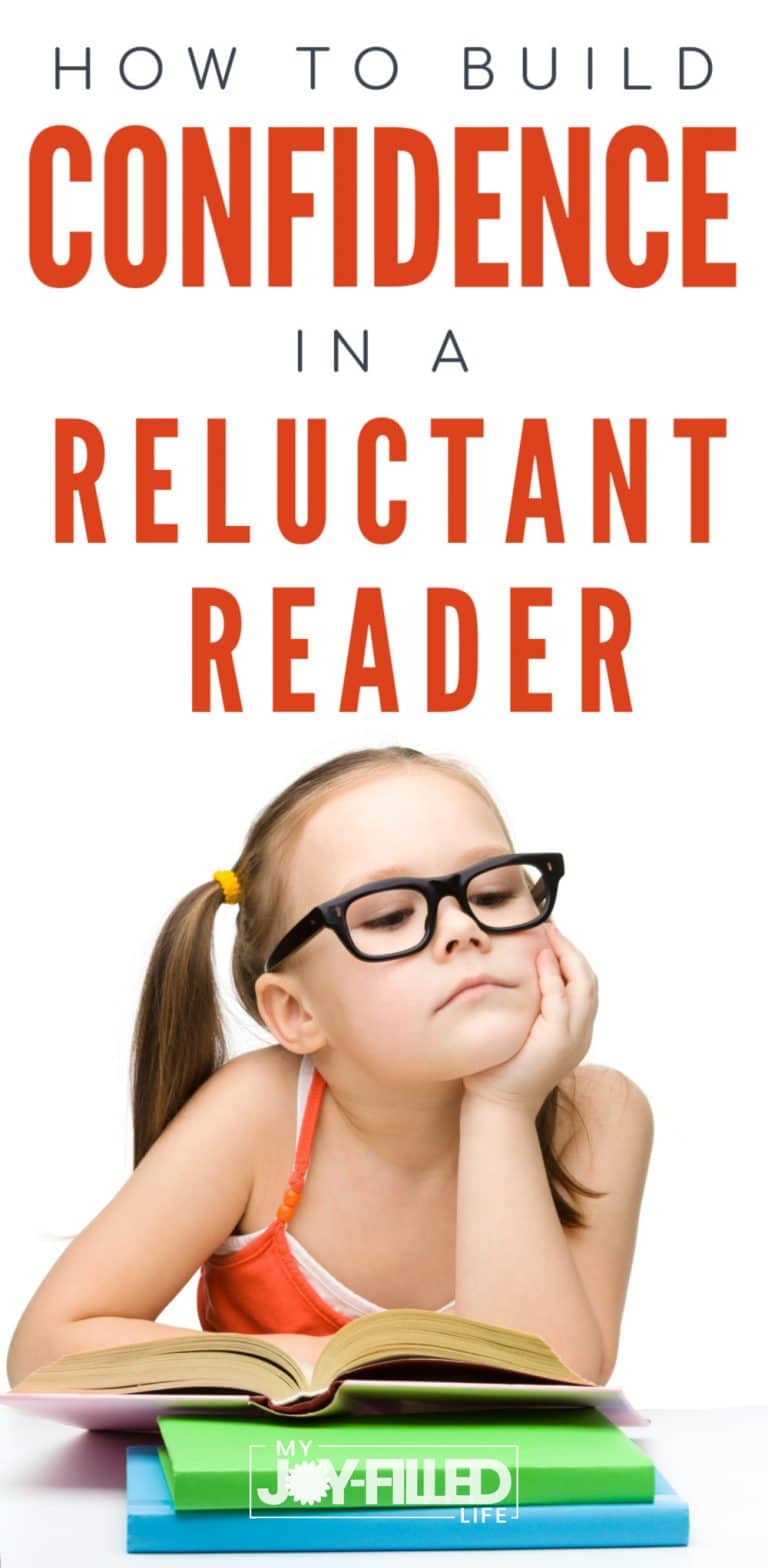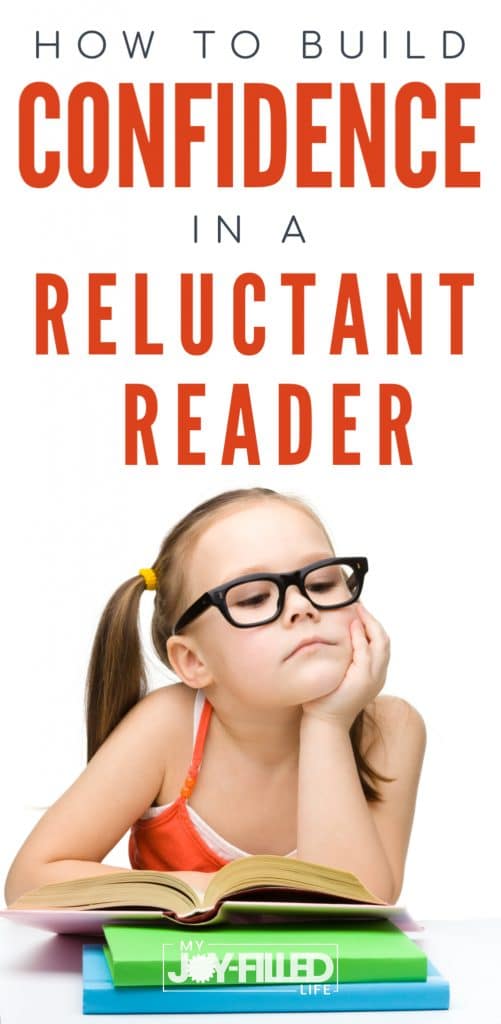 How To Build Confidence In Your Reluctant Reader
Below are ways to help your child start to build confidence again in their reading.
Stop The Reading Curriculum
Yup, you heard that right. It will only frustrate your child more every time you pull out the dreaded lesson book. And not to mention, it will have you starting to feel defeated, too.
Take a break from it and begin changing up the way reading is done.
Slow Down
Sometimes reading takes time especially because all children are unique in their learning abilities. It's often us homeschool moms that need to recognize and acknowledge this first of all and be okay with it.
Read Aloud
To help bring interest back in reading, read aloud to your child the books that they'd enjoy or take a particular interest in. This helps them to see the purpose of reading and it's enjoyment, building confidence in them that it's a good skill to have.
Repetition Is Key
If you consider the way we learn as adults, it's through repetition. And it's no different for your child. Repetition is part of their working memory and through repetition confidence is built.
Keep Lessons Short
If you do feel it's time to start the reading curriculum again, keep lessons short, doable, and achievable. Your child gaining a sense of accomplishment can be the winning factor in getting them back on the road of learning to read again.
Consider A Learning Difference
Each child is unique and beautiful in their own way. Learning differences such as dyslexia, dysgraphia, or auditory processing disorder might need to be looked at if there's a challenge with sight, hearing, coordination, etc.
Change Curriculum
Although it might be hard to swallow, you may want to consider that the curriculum you're using to help your child read isn't the best for their needs. Some approaches in learning to read don't appeal to all the learning abilities of children. This is why gravitating towards a multi-sensory approach to reading is wonderful for children of a variety of learning styles.
Games & Activities
Change things up with fun games, activities, challenges and worksheets so it doesn't feel like your child is going through the motions of a reading lesson. Here are some ideas of games, activities or challenges:
Flashcards – if you don't have word flashcards yet, this is a must especially if your child gets overwhelmed with all the words on a page or you need a simple way of repetition.

Games – like a reading bingo with yummy snacks or treats make things fun.

Reading App – there are many great apps providing a fun way to learn to read and helps change things up.
**FLASHCARD CHALLENGE GAME: Practice 20 words using flashcards repeatedly for a week and then create a challenge out of it.
Game Instructions: Tell your child that you'll begin to record the time it takes to read those 20 flashcards each week. Let them know that the idea of the game is to celebrate their accomplishment of reading. They will notice that it takes less and less time to read these 20 flashcards and it's the reward of all their hard work. This teaches goals, pursuit and building confidence while also reassuring that the process of learning to read with time, patience and repetition is truly working! What a win-win!! Your child WILL build confidence in reading as they are given spaces of time, the ability to change things up and repetition. Be sure to celebrate their achievements and milestones and reflect on how far they've come!
Thank you to our featured sponsors! 
Don't forget to check out ALL of the helpful posts in the series
and enter the giveaways (over $2000 worth of prizes)!
>>> CLICK HERE <<<
Word Flash cards
Help your kids learn to read with these word flashcards. They are compatible with the reading program Teach Your Child To Read In 100 Easy Lessons.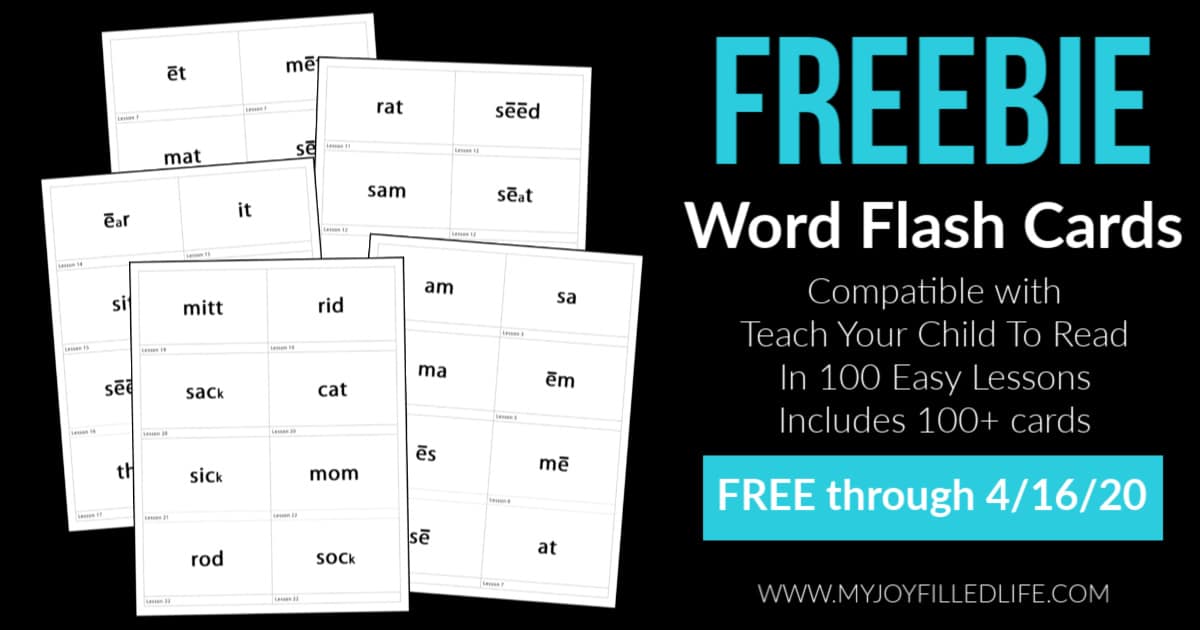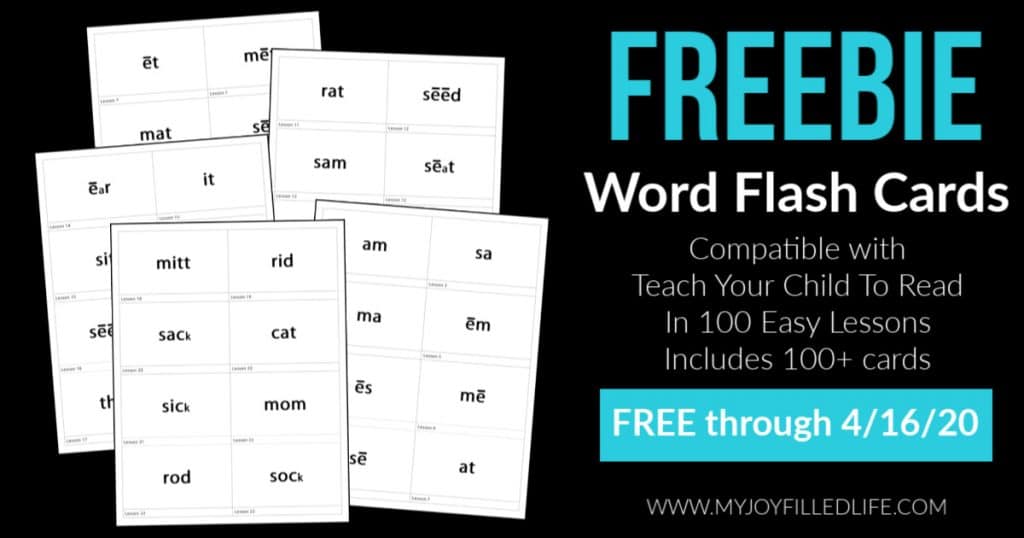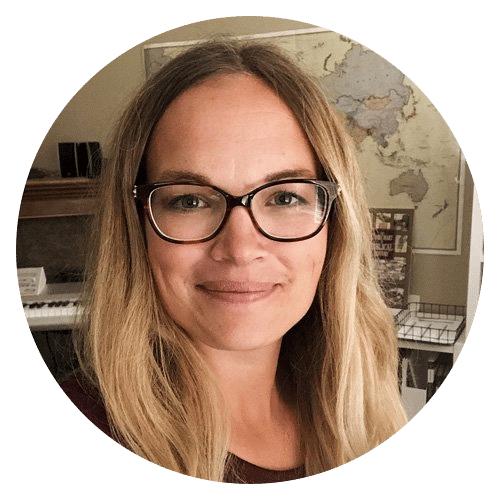 Melanie is a homeschool mom of 2, living in Alberta, Canada. She is passionate about encouraging homeschool moms with homeschool resources, free scripture challenges, and Bible studies for kids. You can find Melanie at Wildly Anchored, as well as on Pinterest, Instagram, and Facebook.