Thank you to All About Learning Press for sending us All About Reading Level 4 Color Edition to try in our homeschool in exchange for an honest review. We have successfully used the previous levels of All About Reading and were excited to try the new color edition. I was not required to write a positive review nor was I compensated in any other way. All opinions are 100% my own.
I love teaching my kids to read. It's been one of the most rewarding things about homeschooling.
It brings me such joy to see them blending sounds together to form words, words together to form sentences, and sentences together to bring stories to life.
Getting to witness their joy when they read their first word or first book is just priceless. Plus, once they are fluent readers, it opens up so many doors for them and creates independence in them that this busy homeschool mama relishes in.
However, when I began homeschooling over 12 years ago, teaching my kids to read seemed like a monumental feat that I wasn't quite sure I was equipped for. Reading is such an important life skill. What if I messed up? What if I failed? What if my kids never learned how to read? What if my kids had a learning disability? I knew those things weren't likely, but we homeschool moms tend to worry, sometimes to irrational extremes. Those fears and worries are merely lies that the enemy puts in front of us with the hopes of derailing us from God's plan for our family.
I wasn't going to be defeated before I even started, so I researched, and I researched, and I researched some more. And not just reading curriculum, but ALL curriculum. I had notebooks FULL of notes on all different curriculum and resources for homeschooling.
I have tried at least half a dozen phonics programs since our homeschool journey began, and hands-down, All About Reading is THE ONE for our family. As a self-proclaimed curriculum junkie who likes to try all the latest and greatest, shiny and new curriculum out there, I can say I will never try another phonics (or spelling) curriculum again. All About Reading works for my kids, and like they say, "If it ain't broke, don't fix it." When planning out our course of study for each new school year, it's a no-brainer – All About Reading is what we use for phonics instruction (and All About Spelling for spelling).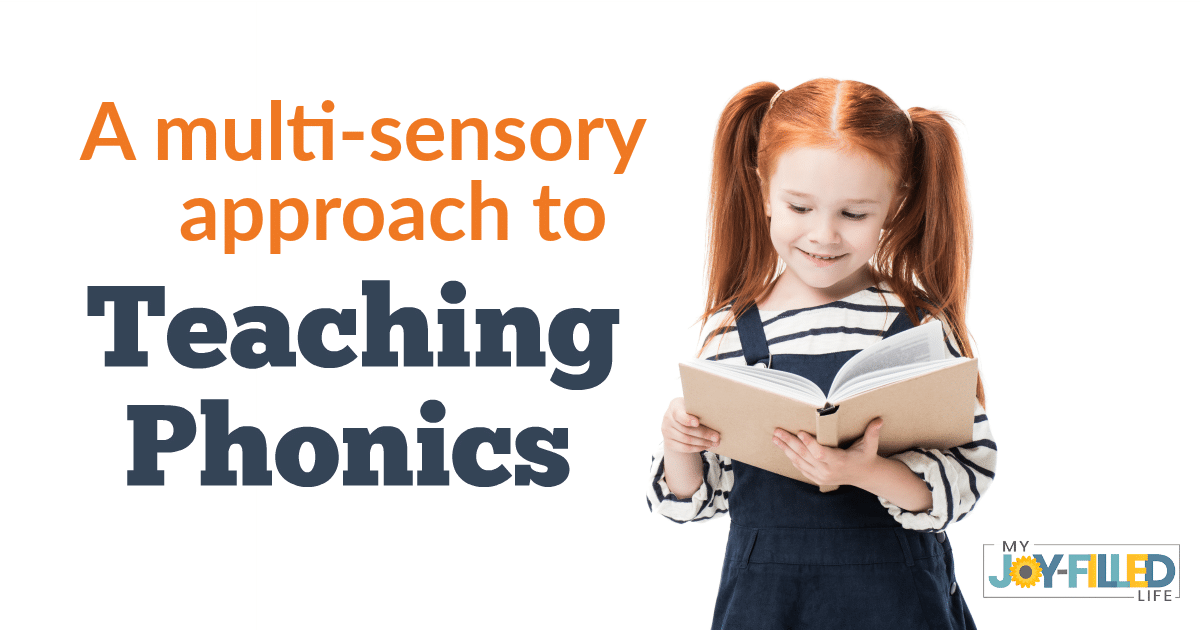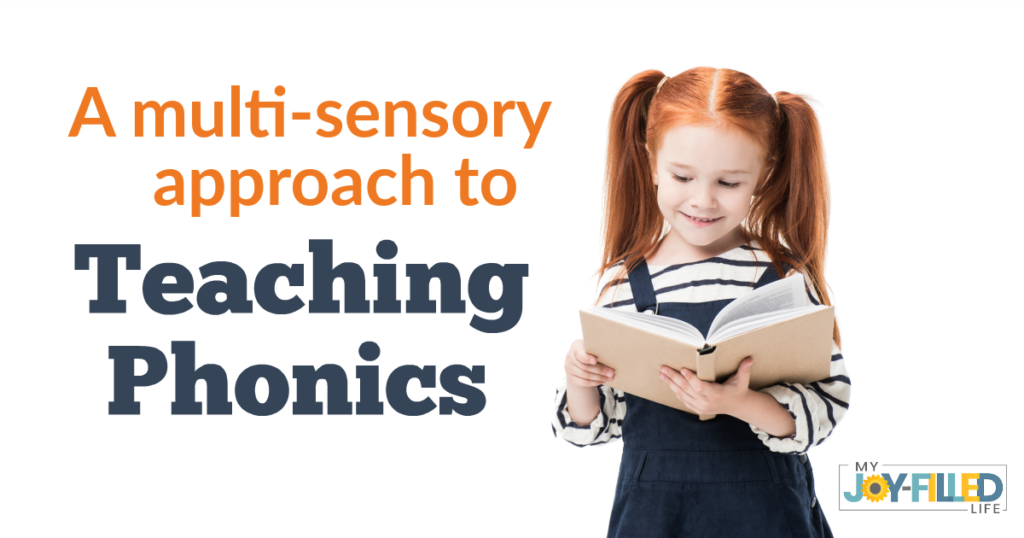 We have been using All About Reading for about 5 years now with no complaints. It didn't have much room for improvement, but they recently managed to make it so much better!! Levels 1-4 are now available in color!!! When I heard the news about the new color editions I thought, 'Hmm, that's nice.' But when I saw them in person I was like, 'Wow, these are amazing!' I didn't realize how much more engaging and helpful the color editions would be. While my daughter enjoys the color aspect of the readers and the activity book, I'm loving having the added color to the teacher's manual. It just makes it that much easier to follow and implement.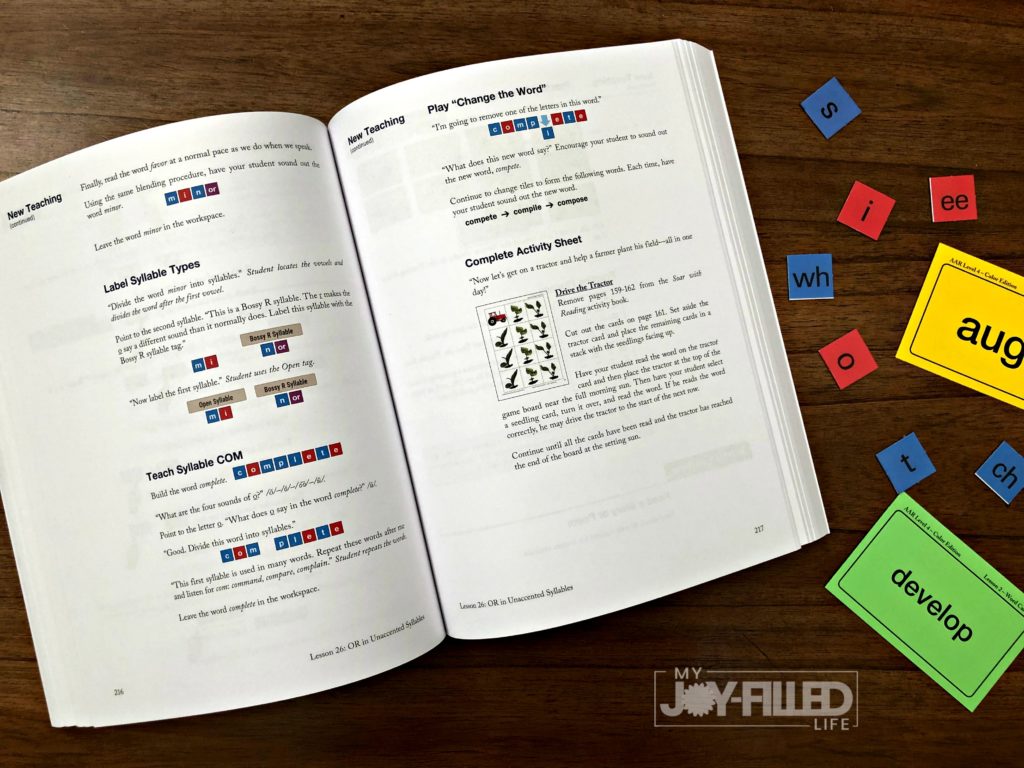 What is All About Reading?
All About Reading was made with the busy homeschooling mom in mind! It's pretty much open-and-go (except for the initial prep) with everything laid out for you in the teacher's manual. The lessons are short and scripted, so you don't need to worry about what to teach or what to say. The manual is full of all kinds of tips, suggestions, and extra learning activities if needed. The multisensory approach – using sight, sound, and touch – keeps kids engaged and helps them process the material being presented more effectively.
The All About Reading program consists of 5 levels – a pre-reading level and levels 1 through 4. These are not grades levels. You would start the pre-reading program when your child is ready to learn the letters and their sounds and then you simply proceed through the following four levels at the child's pace. You might have a child finish all of the levels in one year, or it might take 2-3 or even more years to complete the entire program, but that's okay because each child is different. One of the beauties of homeschooling and of this reading program is that you can work at your child's pace. If your child already knows all the letters and/or has started reading, you can take a placement test on the All About Reading website to see which level your child should start at.
We have used all of the levels and for the sake of this post I will be discussing the brand new color edition of level 4.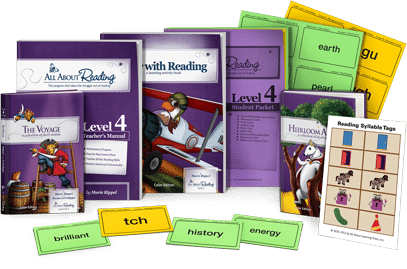 What does All About Reading Level 4 Teach?
In level 4, students will learn new concepts including words with multiple suffixes, fifteen new phonograms, and methods for decoding multisyllable words. They will also continue to work on decoding, vocabulary, fluency, and comprehension. Here is a sampling of what is taught:
Decoding (Phonics) phonograms EY, EAR, UI, IE, PH, GU, GN, AUGH, EI, OUGH, SI, MB, OUR, CI, and RH; read words containing the new phonograms
Decoding (Structural Analysis) multisyllabic words; read words with multiple suffixes and a variety of suffixes; read words containing unaccented syllables and silent letters
Fluency – reading with accuracy, meaningful expression, and natural phrasing
Vocabulary – understand homonyms, heteronyms, synonyms, antonyms, onomatopoeia, alliteration, idioms, personification, acronyms, and hyperbole; explore varying dialects and regional language, as well as words containing influences from Greek, French, Spanish, and Italian
Comprehension activities include connecting text to one's own experiences, making predictions and inferences, discussing shades of meaning, summarizing text, reading stories with alternating points of view, and more.
What is included in the All About Reading Level 4?
When purchasing All About Reading Level 4, there are several options. You will most likely want to purchase the Complete Package – this includes the Teacher's Manual, Student Packet, and two readers. If you have used any of the previous levels, you will likely not need to purchase an additional Reading Interactive Kit.
If you are new to All About Reading you WILL want to purchase one of the Reading Interactive Kits as these kits contain the letter tiles. I recommend the Deluxe kit because that one comes with the Reading Review Box which is great for storing all of the phonogram and word cards.
You can also buy level 4 products individually if say you've borrowed parts of it from a friend, purchased some of the materials used, or are ready to use this level with another child in your family and just need to get the materials you are missing.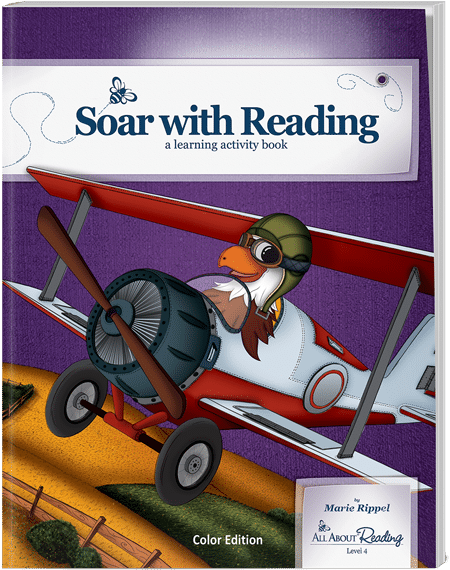 How I Use All About Reading Level 4
I am using All About Reading Level 4 with my 6th grade daughter. *GASP* You're probably thinking she seems a bit old for phonics instruction, but I don't start phonics instruction with my kids until they are showing tell-tale signs that they are eager and ready to learn to read. I have found that waiting until they are good and ready makes teaching, and learning, so much easier. And once we start, we take it slow.
Because of the solid instruction of the previous All About Reading levels and her advanced age, my daughter is a good, fluent reader and can pretty much read anything I throw in front of her. I debated on just skipping level 4 but decided I wanted her to finish the program so that she would have complete instruction on phonograms and decoding. Plus, level 4 gets into more literary terms and examples, more vocabulary, and puts more emphasis on fluency and comprehension, all of which I feel are valuable and important for when she moves onto a higher level language arts program.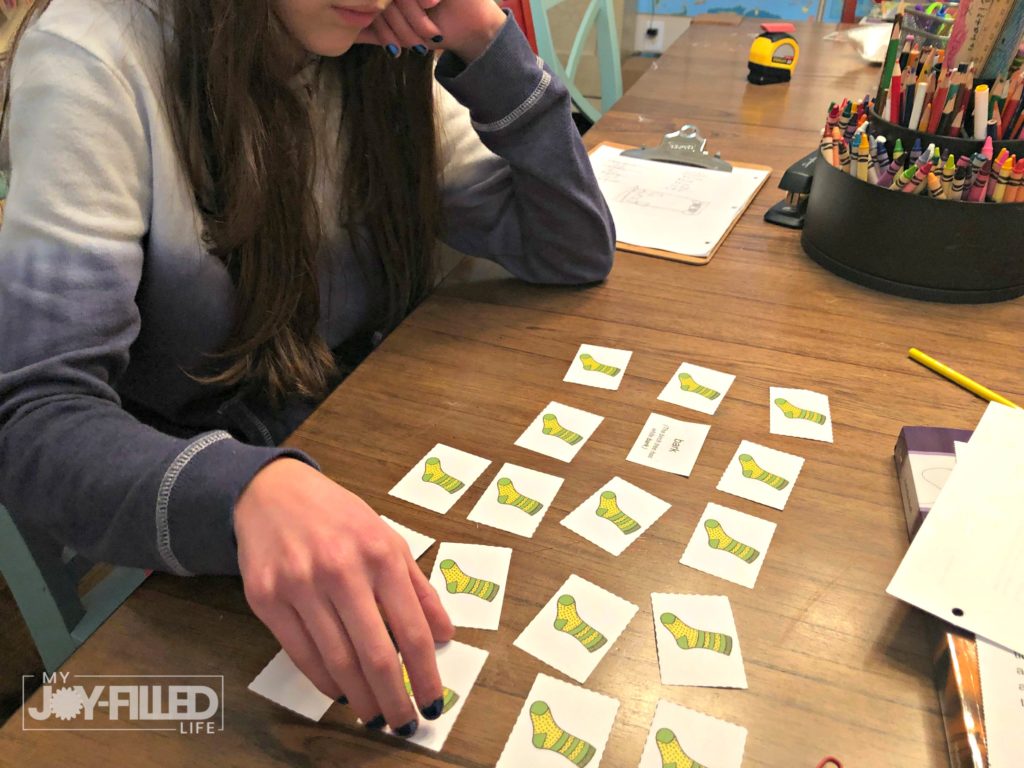 All About Reading Level 4 contains 63 lessons which you can do at your child's pace. We have been able to do, on average, two lessons per day in level 4. Some days we may not have as much time, so we just do one lesson. When we do two lessons, one is typically a phonics lesson and the other is more of a language arts/literature lesson. This is how WE do it; you would have to find what works best for YOUR family. Every child progresses at different rates.
A recent addition to our All About Reading supplies is the Letter Tiles App. I wish I had gotten this sooner! We alternate between using the actual tiles and the app because some days my kids just prefer one over the other. The Letter Tiles App is super convenient when you have to do school on-the-go. Another bonus is that there are no more lost tiles, they are limitless!
What I Love About All About Reading
Let me count the ways!!! Well, first and foremost, it works!! It's an effective reading program for multiple types of learning styles. So far, this program has worked for all of my children (6 reading or learning to read, and 2 more to go).
It's user friendly. The scripted, open-and-go format makes teaching kids to read a breeze! I'll be honest, when you first start using it, it might be a little overwhelming, but once you get the initial prep work done, preview the manual, and start using the program, you will quickly fall into a groove with it. The teacher's manual has lots of tips for the teacher throughout the lessons, plus the back is full of helpful Appendixes with extra activities, helps, and resources.
My kids enjoy it! Learning to read is fun with the hands-on activities and letter tiles. They also enjoy the entertaining stories in the readers. Some of my kids have read their readers over and over again. One of them even slept with their readers for a time.
The support and guarantee is amazing! If you ever have a question or concern, just give them a call or send them an email and they are quick and happy to help. Their guarantee is unheard of (at least I've never heard of a homeschool company offer this guarantee before) – you can try the curriculum for a FULL YEAR; if you aren't happy with it, return it (in any condition), and get a refund. No questions asked.
Color Edition FAQs
Q: Will my current editions work with the new color edition?
A: YES! The new Color Edition materials can be correlated seamlessly with the current black-and-white editions. Easy-to-use Correlation Guides for all levels are available here.
Q: Does the color edition cost more?
A: Yes, the cost for all complete sets of All About Reading Color Edition went up $15. Prices for individual components have also increased.
Q: When can I order the All About Reading Color Edition?
A: The All About Reading Color Edition is now available for purchase.
Q: Can I still buy materials from previous editions?
A: Yes! While supplies last, black-and-white editions can be purchased at Happy Book Outlet.
Q: I recently purchased a level of the black and white version. Can I get the color edition instead?
A: Yes! Because of AALP's 1-year money back guarantee, if you purchased All About Reading directly from AALP within the last year, you can return your black and white version for a full refund (even if it's partially used!) and order the color edition.
Enter to win
Use the Rafflecopter form below to enter for your chance to win your very own All About Reading Color Edition in the level of your choice (level 1-4).
Giveaway ends March 31, 2019 at 11:59pm ET. The winner will have 48 hours to claim their prize before a new winner is drawn. Winner will be notified via email. All About Learning Press is responsible for prize delivery. Be sure to read the terms and conditions upon entering.