Homeschool in the Woods is a homeschool company that specializes in historical resources that brings learning to life for your child. With a focus on hands-on learning, Homeschool in the Woods offers timeline figures and products, map sets, Time Travelers Activity Based U.S. history studies, Project Passport World history studies, Lap-Paks, Activity-Paks, and Activity Studies.
My two oldest children, ages 9 and 11, recently finished the New Testament Activity-Pak and can I just say, "Wow! This is one heavy-duty lapbook!" This is not a basic lapbook; it's very involved, very hands-on, and has lots of unique features. And just to forewarn you – this review has A LOT of pictures because I wanted you to see just how well-thought-out and put together this lapbook is.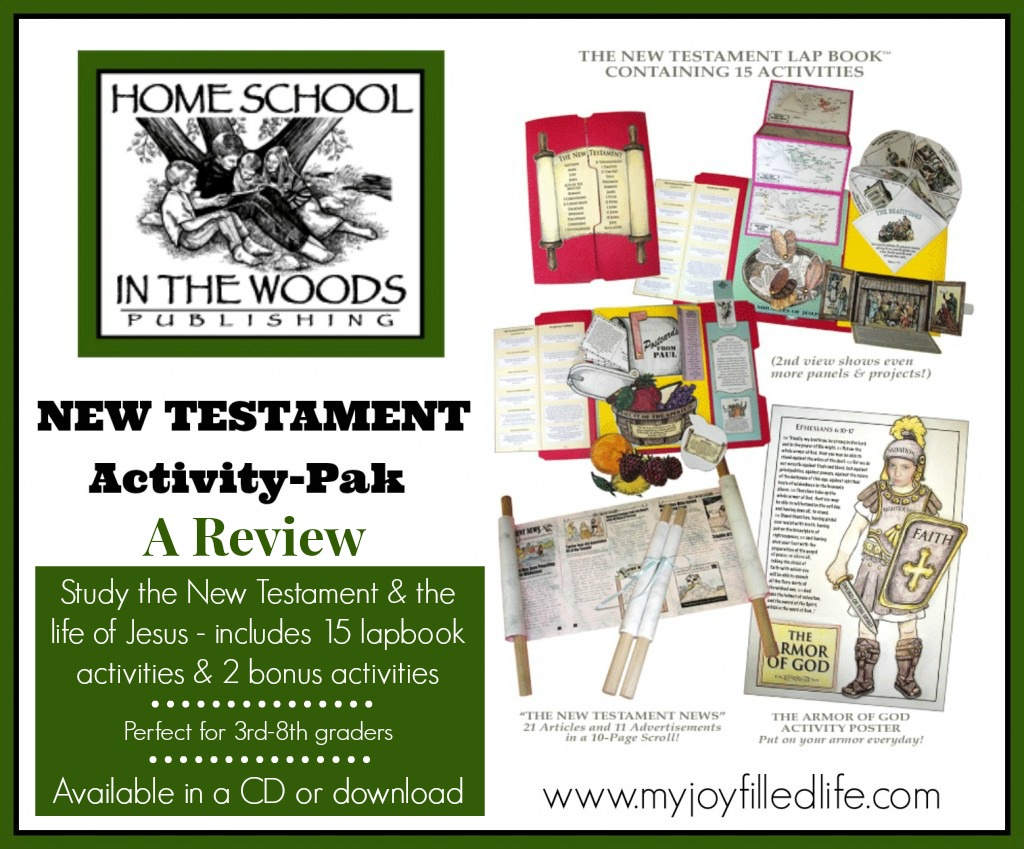 The New Testament Activity-Pak includes 15 lapbook activities and 2 bonus activities that do not go into the lapbook. As you study the New Testament and the life of Jesus, you will work on the following projects:
The Lineage from David to Jesus
Triptych of the Birth of Jesus Christ
Miracles of Jesus
The Beatitudes Pie Book
Fruit of the Spirit
The Parables of Jesus
The Last Supper
The Crucifixion
The Ascension
Pentecost
The Resurrection
Prophesies Fulfilled
The Twelve Disciples
Paul's Missionary Journeys
Postcards from Paul
"The New Testament News" – bonus
The Armor of God – bonus
We roughly worked on the lapbook every day for about 45 minutes per day, completing about one lapbook activity per day. We missed a few days here and there and a few of the components took longer than one day, making this a month-long activity for us. We only did the activities that go in the lapbook and haven't yet done the bonus material.
The lapbook is laid out VERY well and you can tell a lot of thought and consideration went into making it. The directions for putting each piece together, and the lapbook as a whole, were very thorough and easily understood. Plus, there is a helpful "Photo Gallery" provided so that you can see what the finished product should look like. I was given the download version of this product and the download process was very simple and accessing the files after the download couldn't be easier – simply click on the "Start" link and it brings you to a page that has all the instructions and masters for all the pages that you need.
The suggested age range for this product is 3rd – 8th grade and I feel this is very accurate. Younger children will most likely need help from a parent or older sibling, but this could easily be an independent project for children in 6th grade and higher. This is definitely an activity for the type-A child as it is very detailed and specific in its directions. It may pose some difficulty for the not-so-detail-oriented, carefree child – no, I take that back – my carefree child enjoyed doing it; it was his type-A mom that had a hard time watching him and restraining myself from stepping in and doing it for him. It was definitely an exercise in self-control for me. My son had fun and he didn't care if the folds were perfect or if the tabs lined up exact. And it was definitely up my other son's alley because he is just like his mom.
Are you ready to take a peek inside?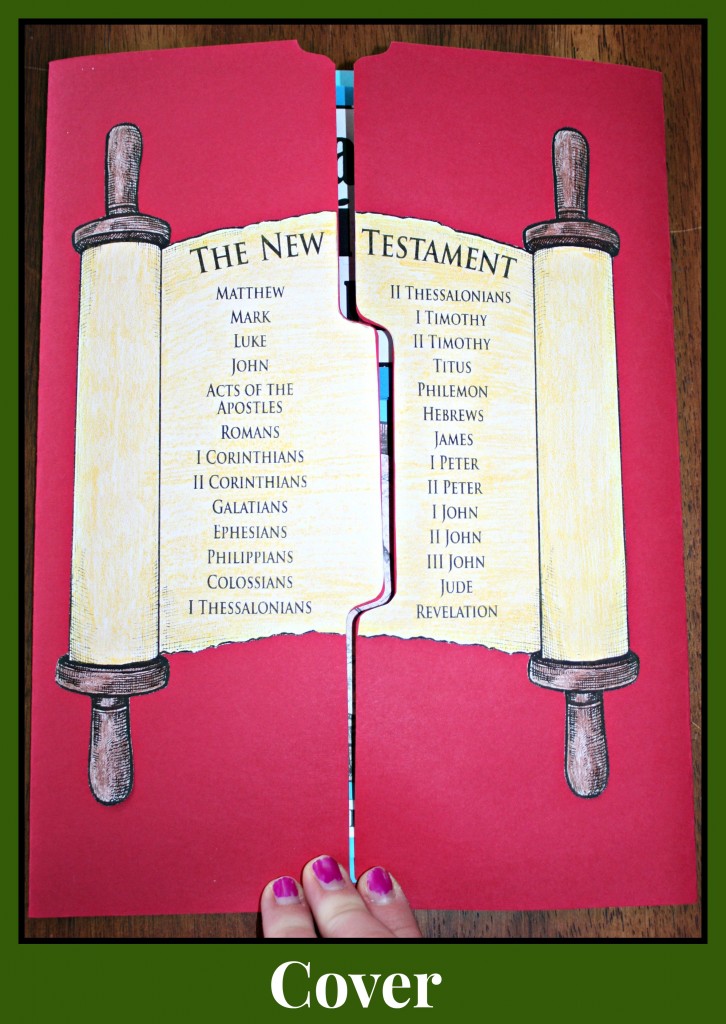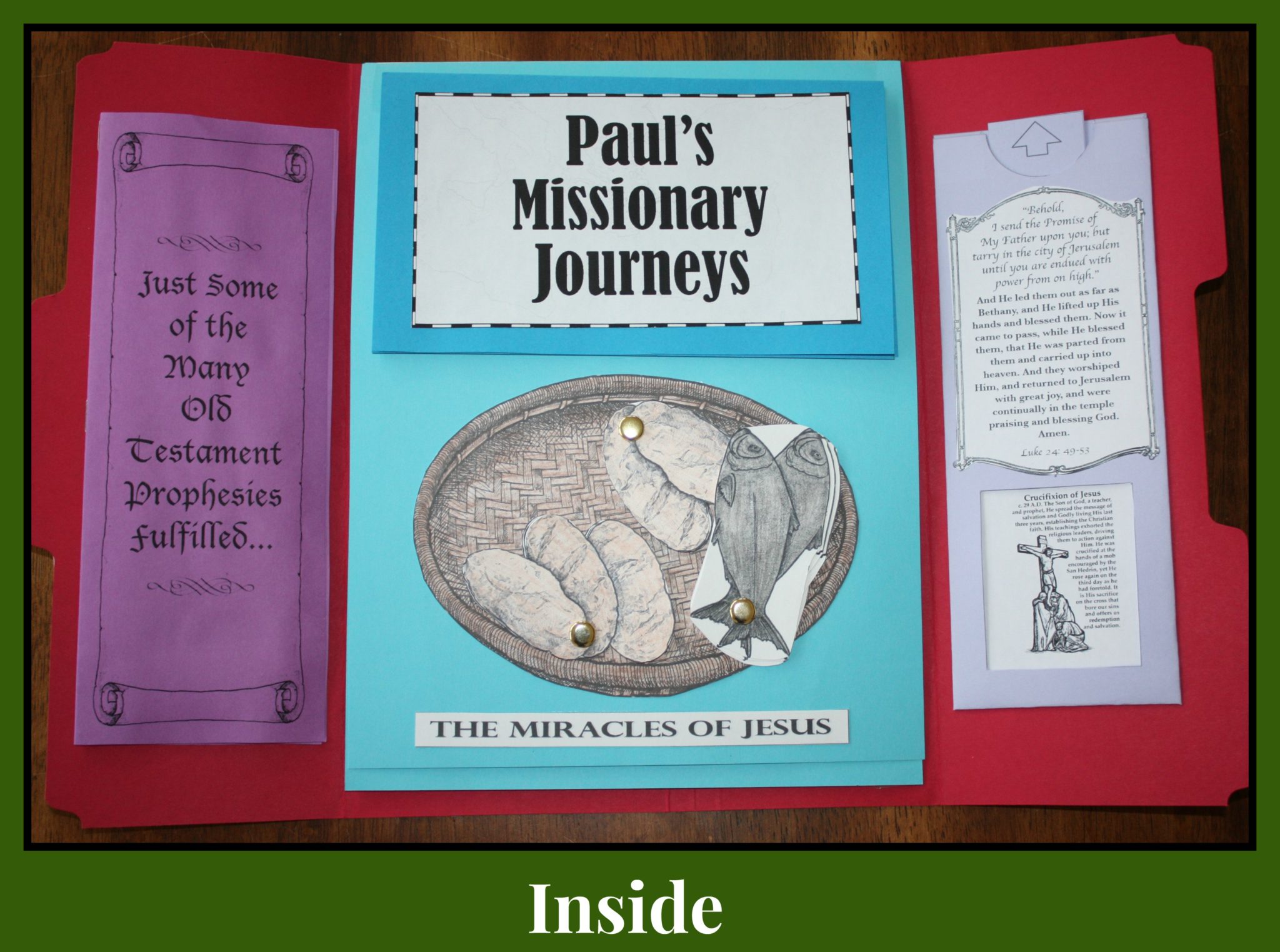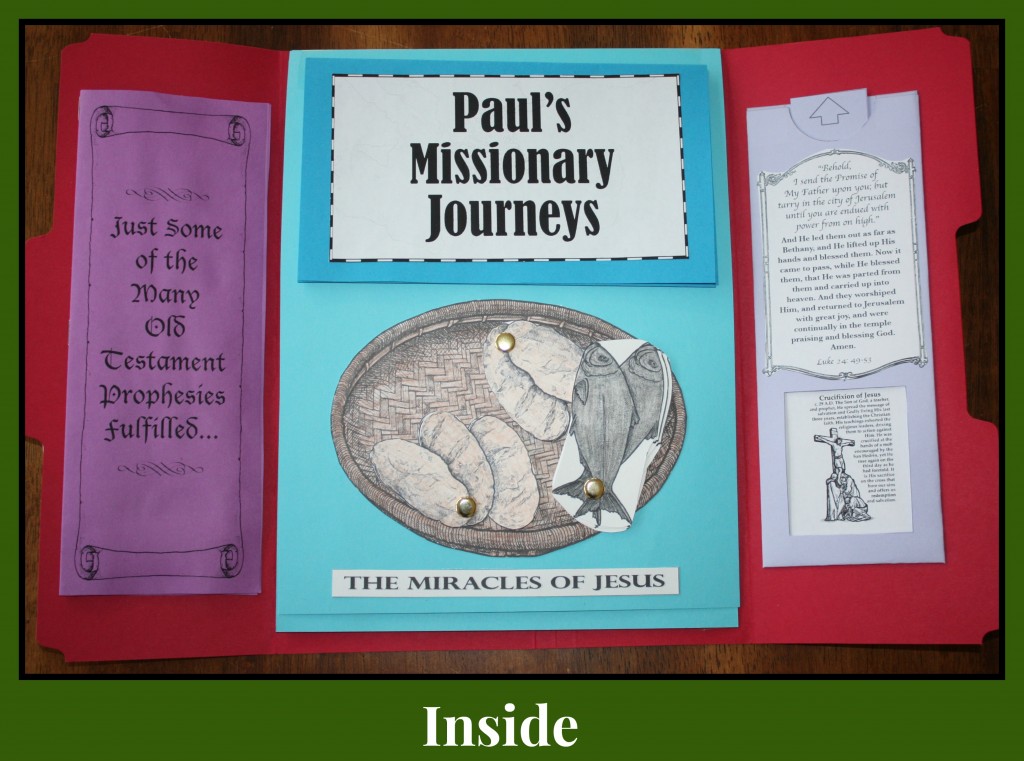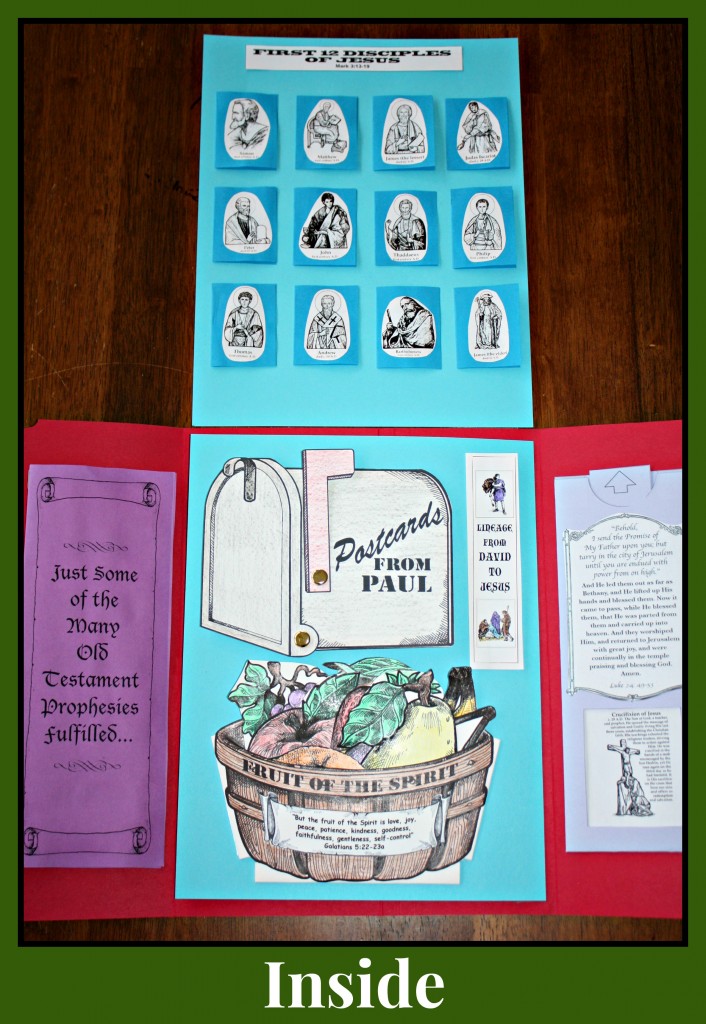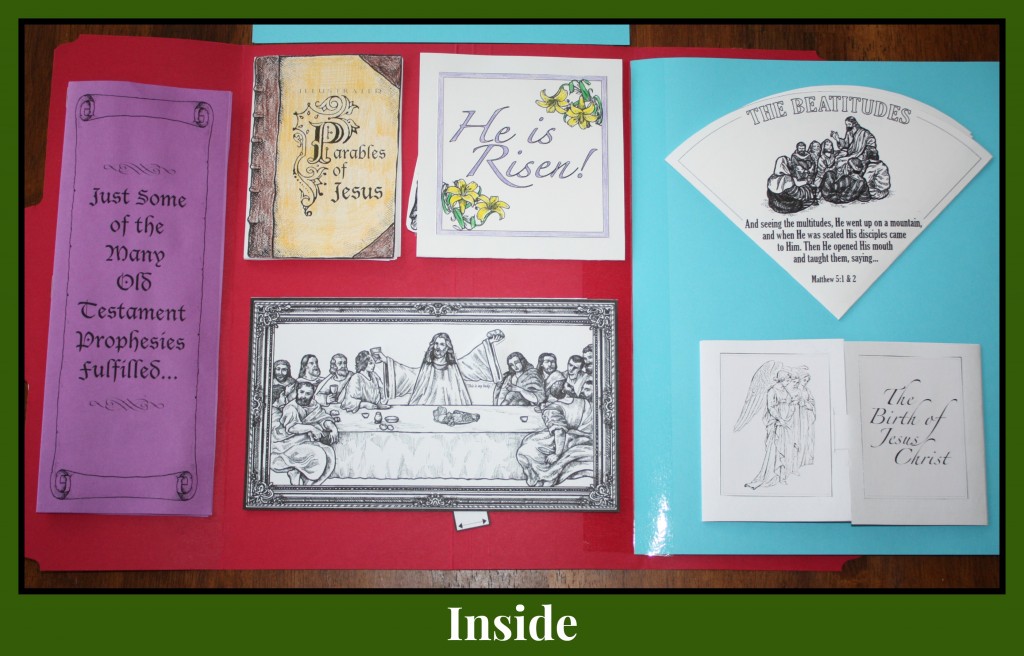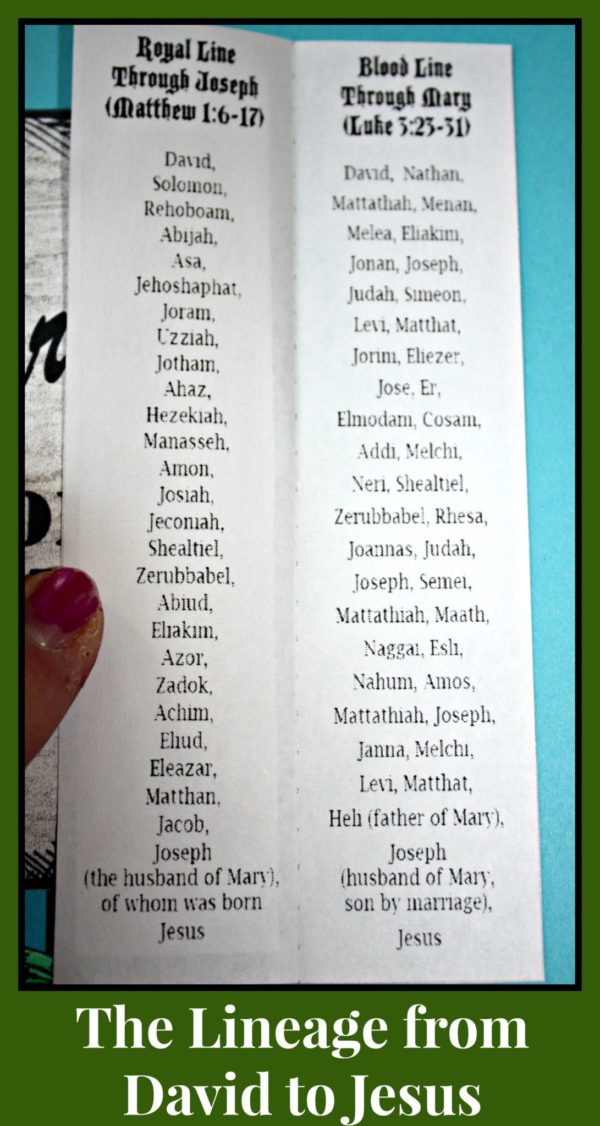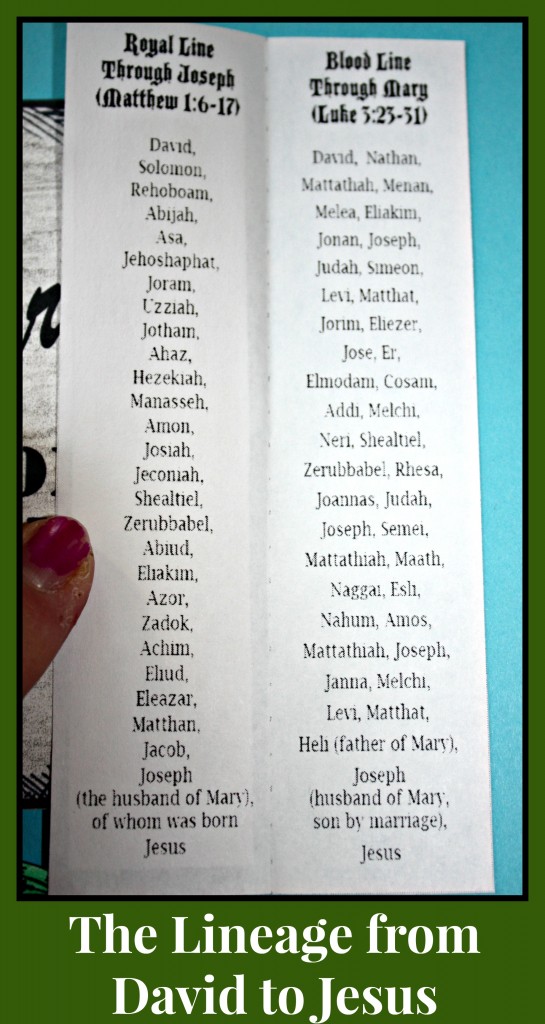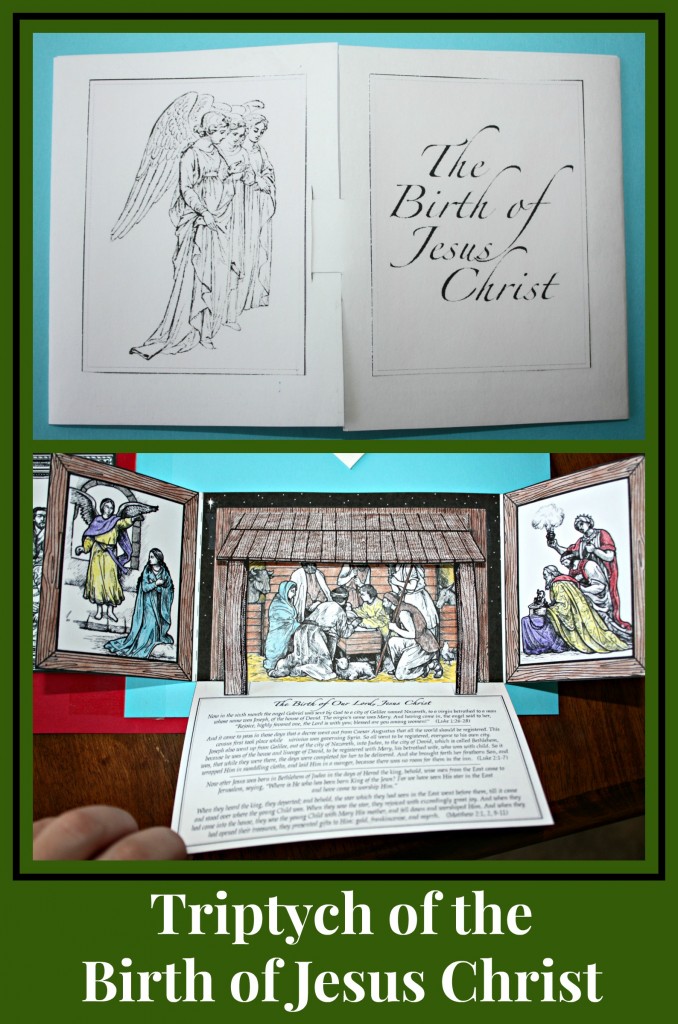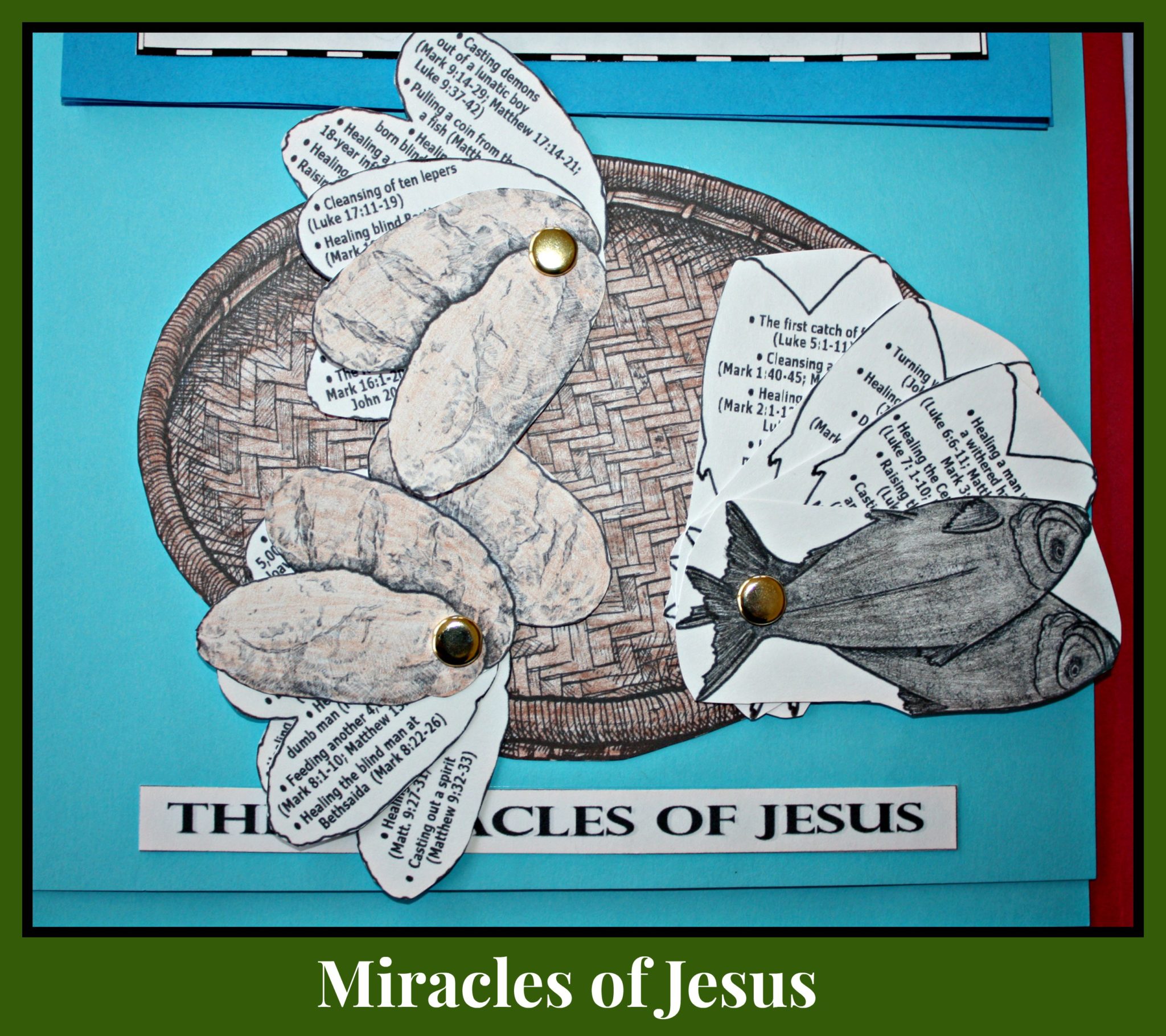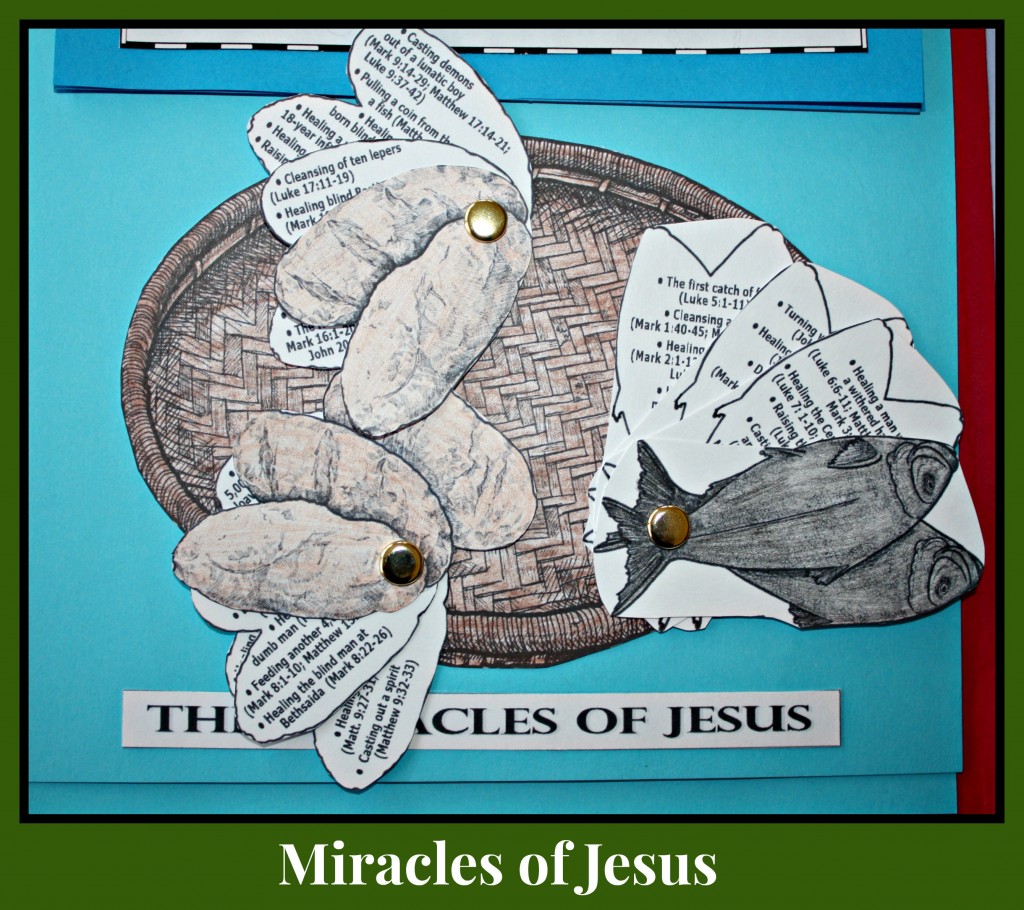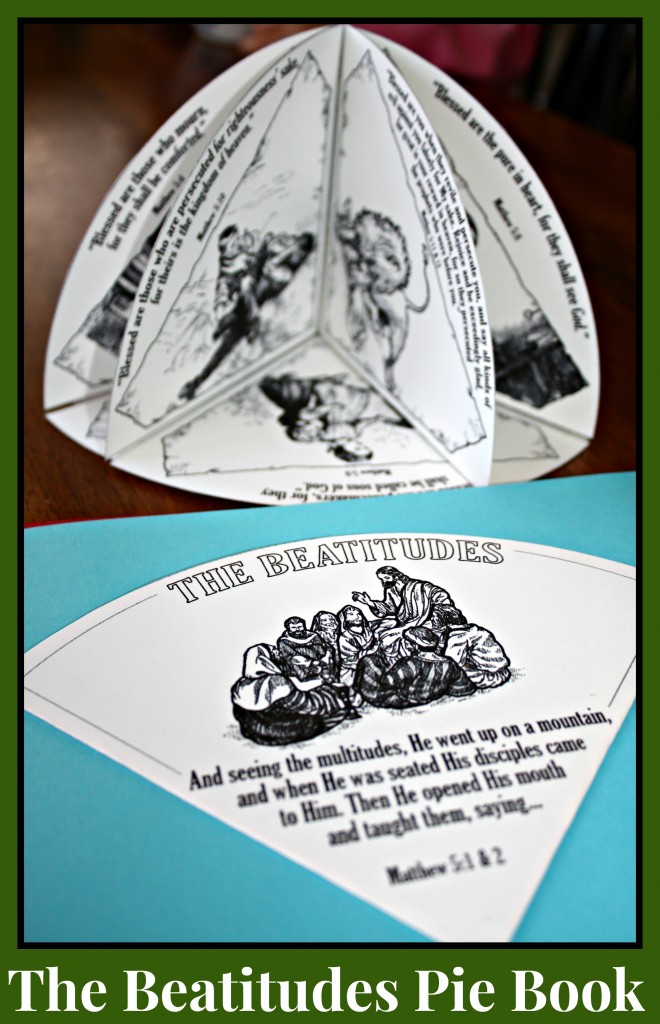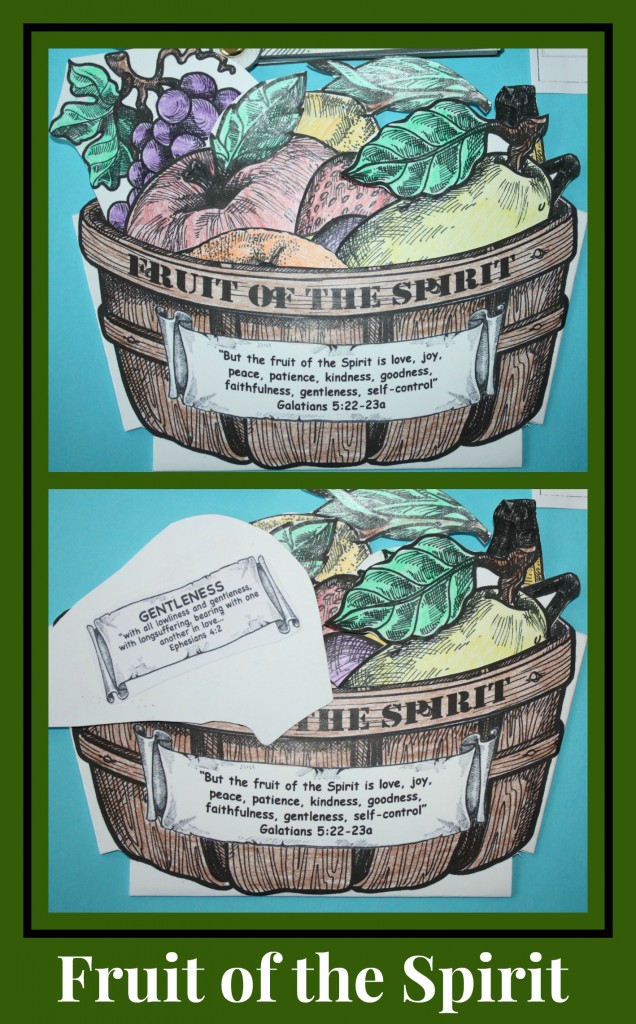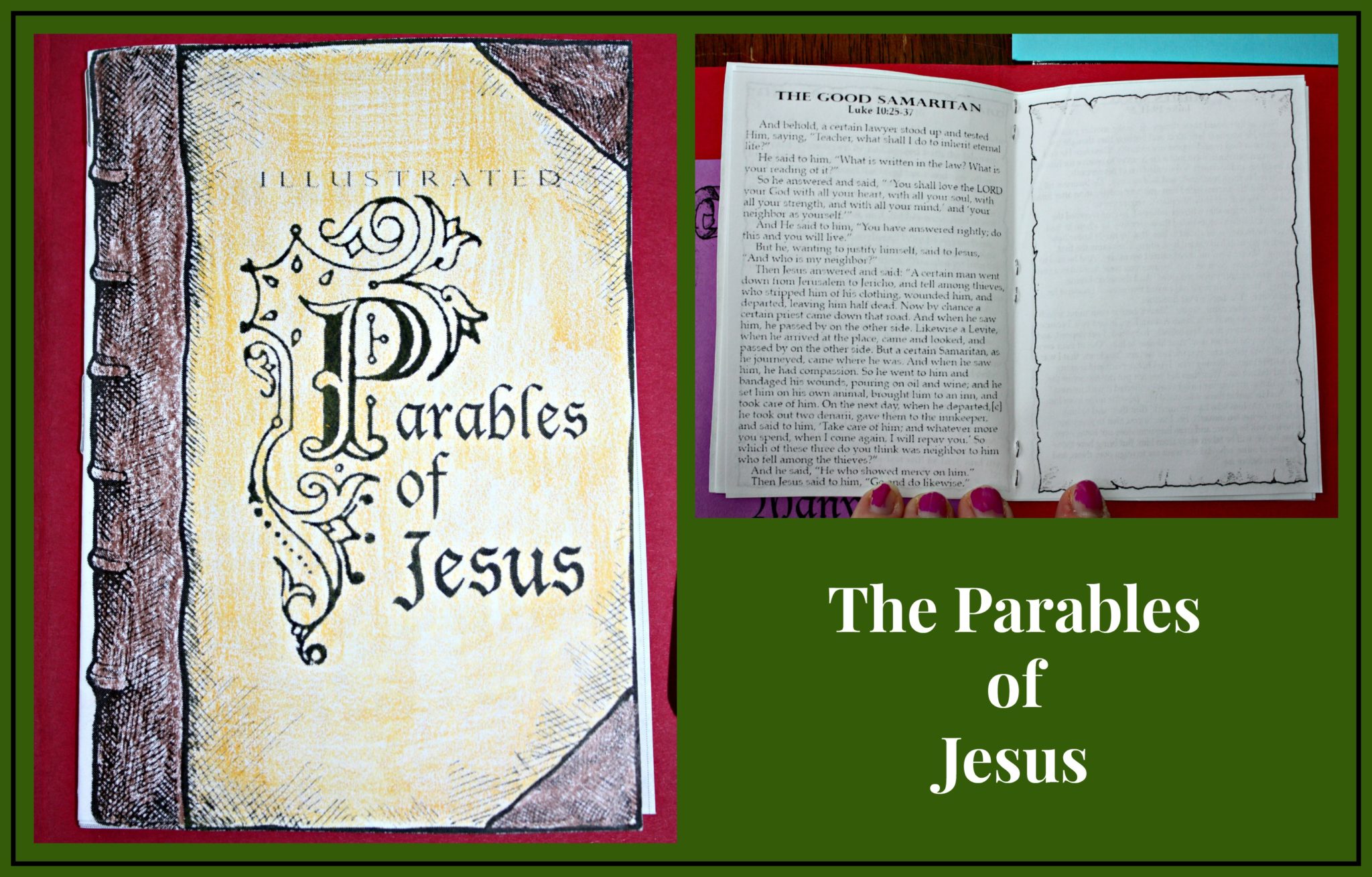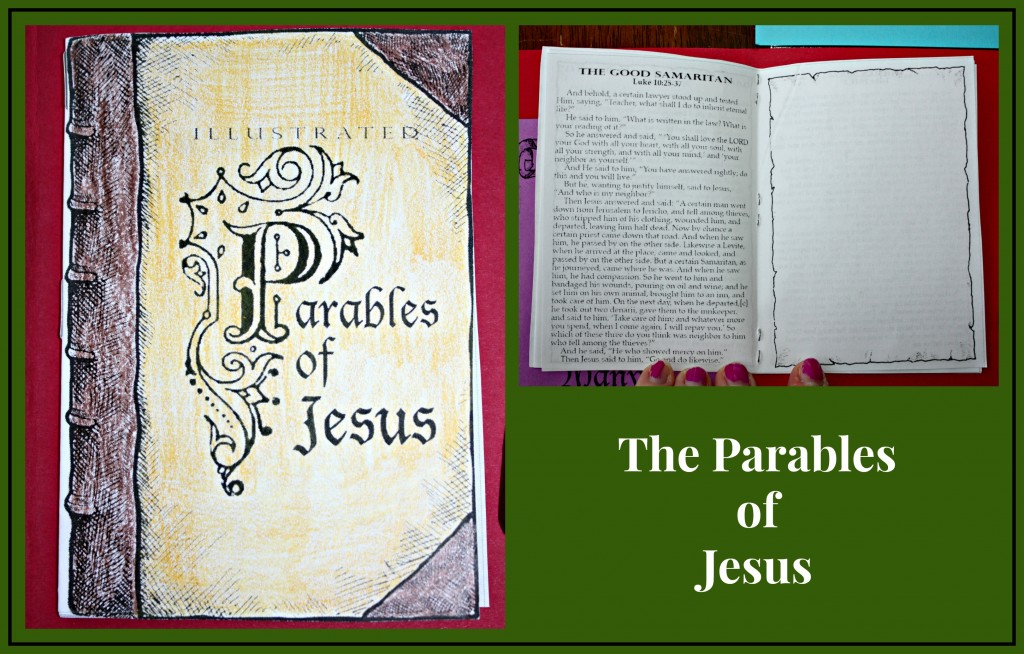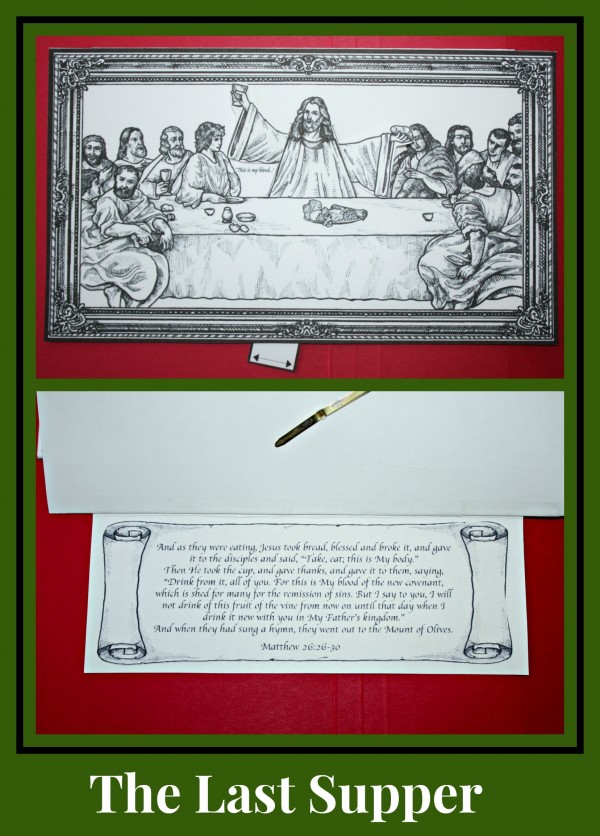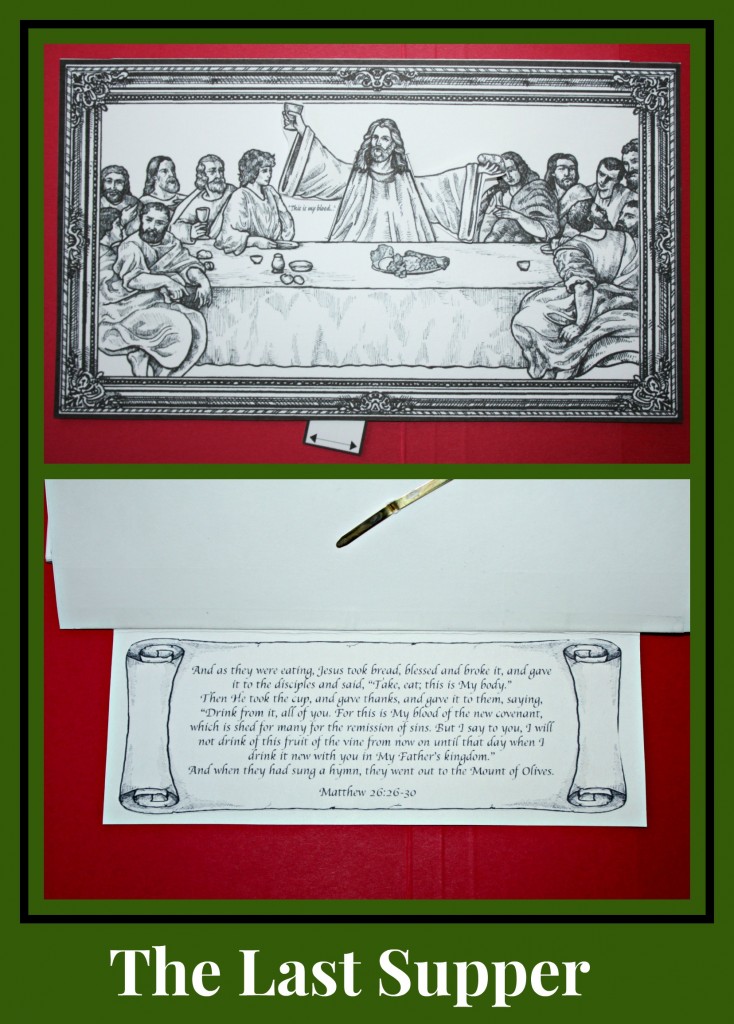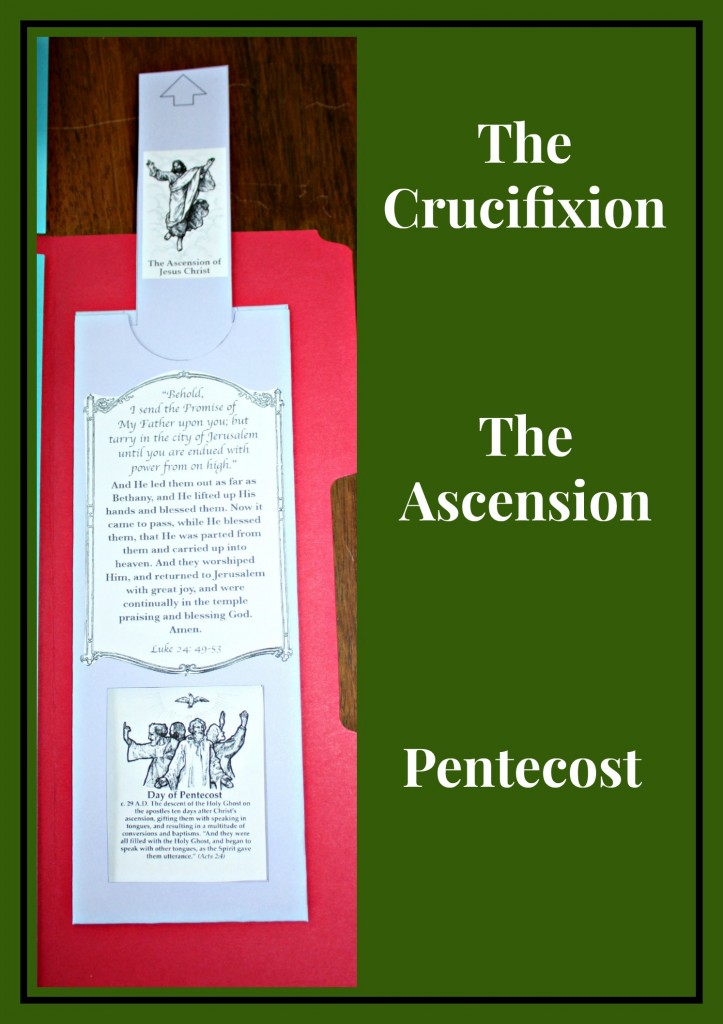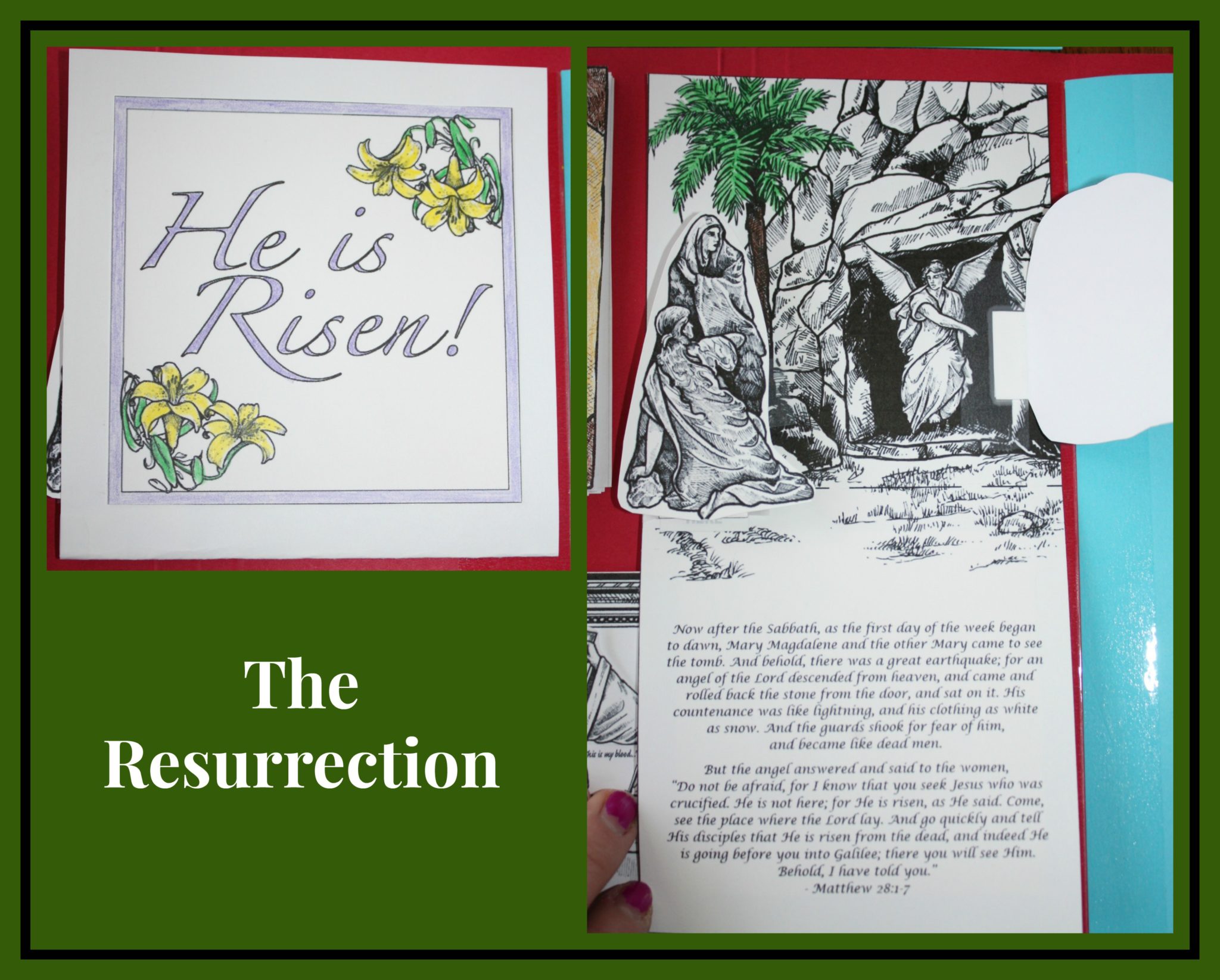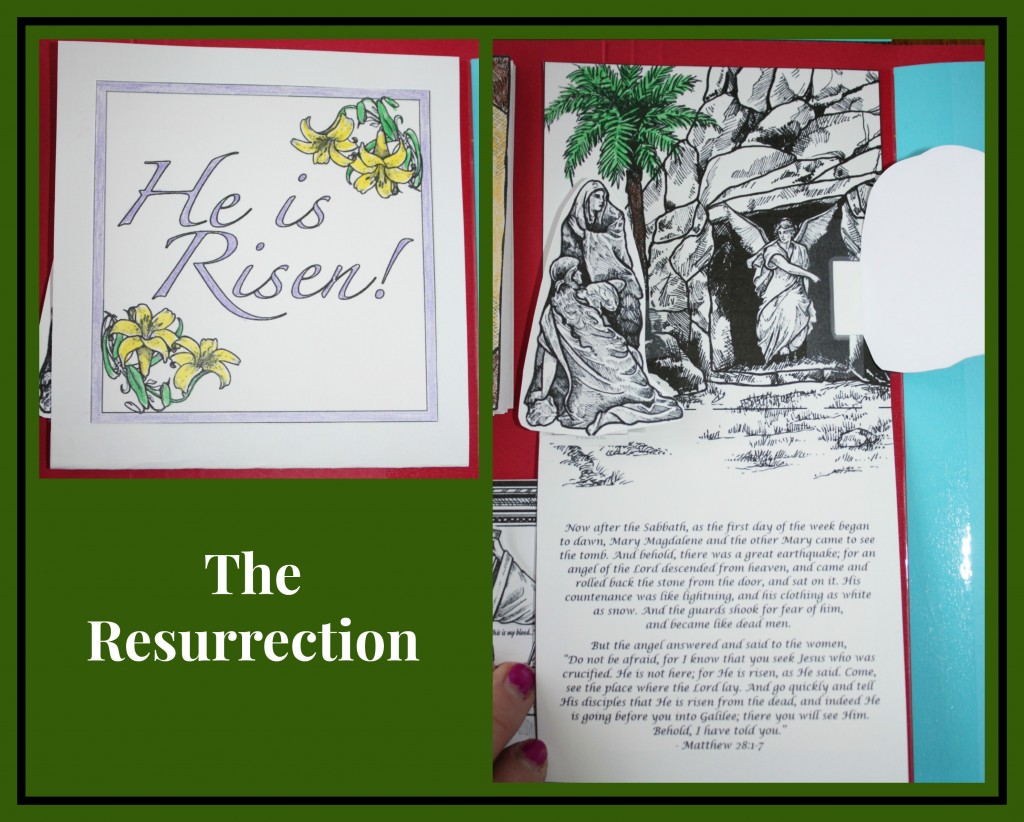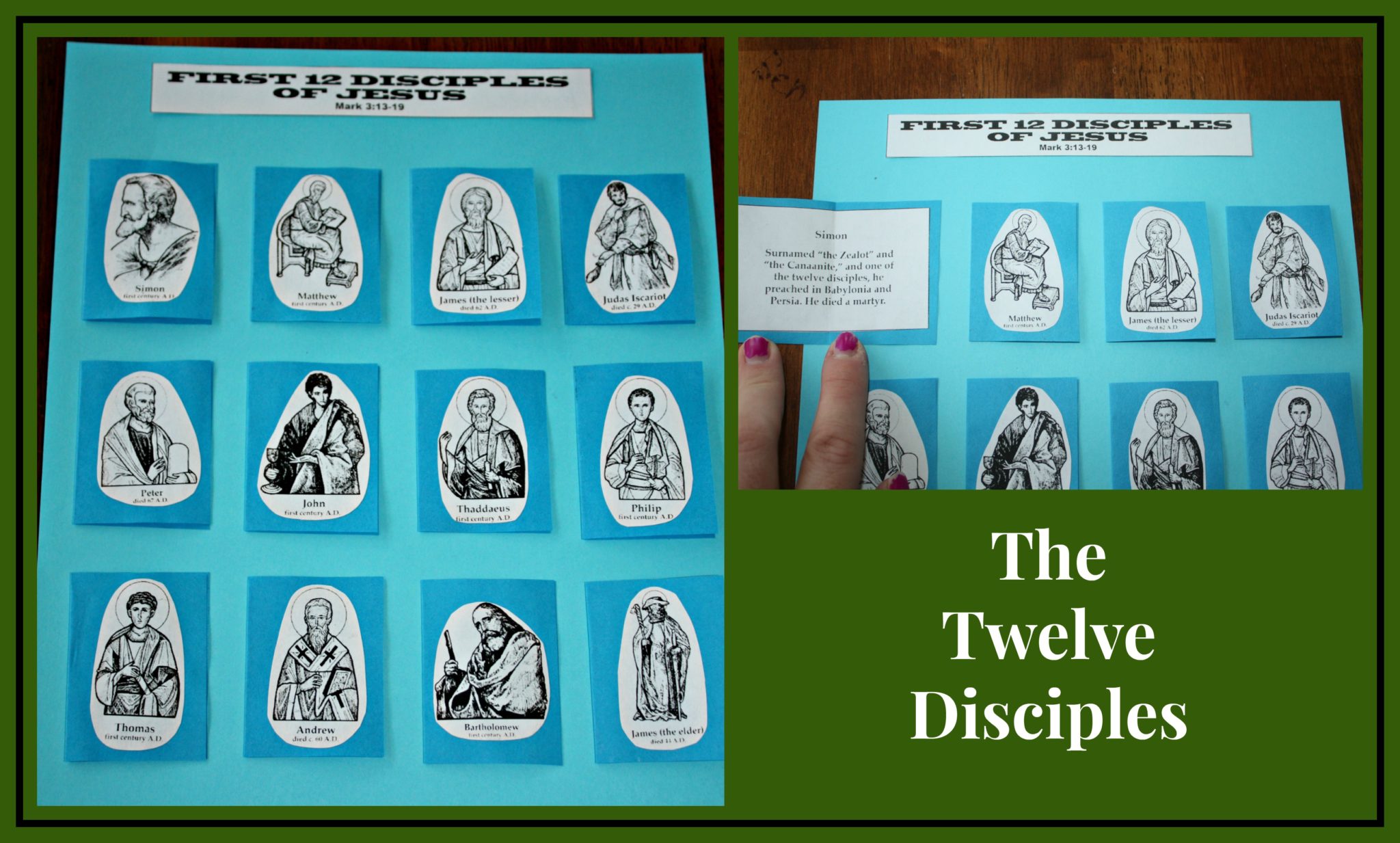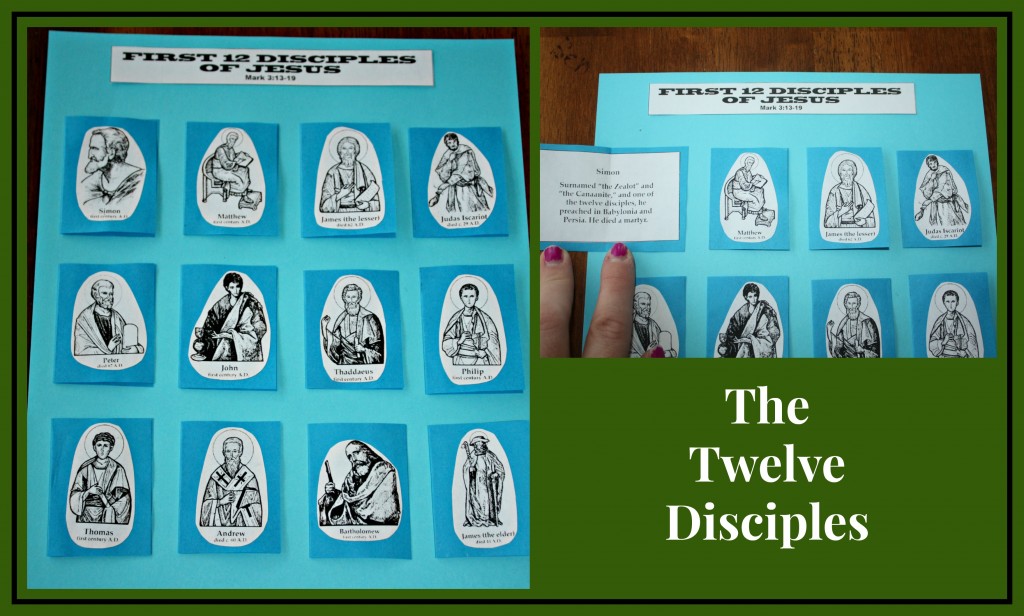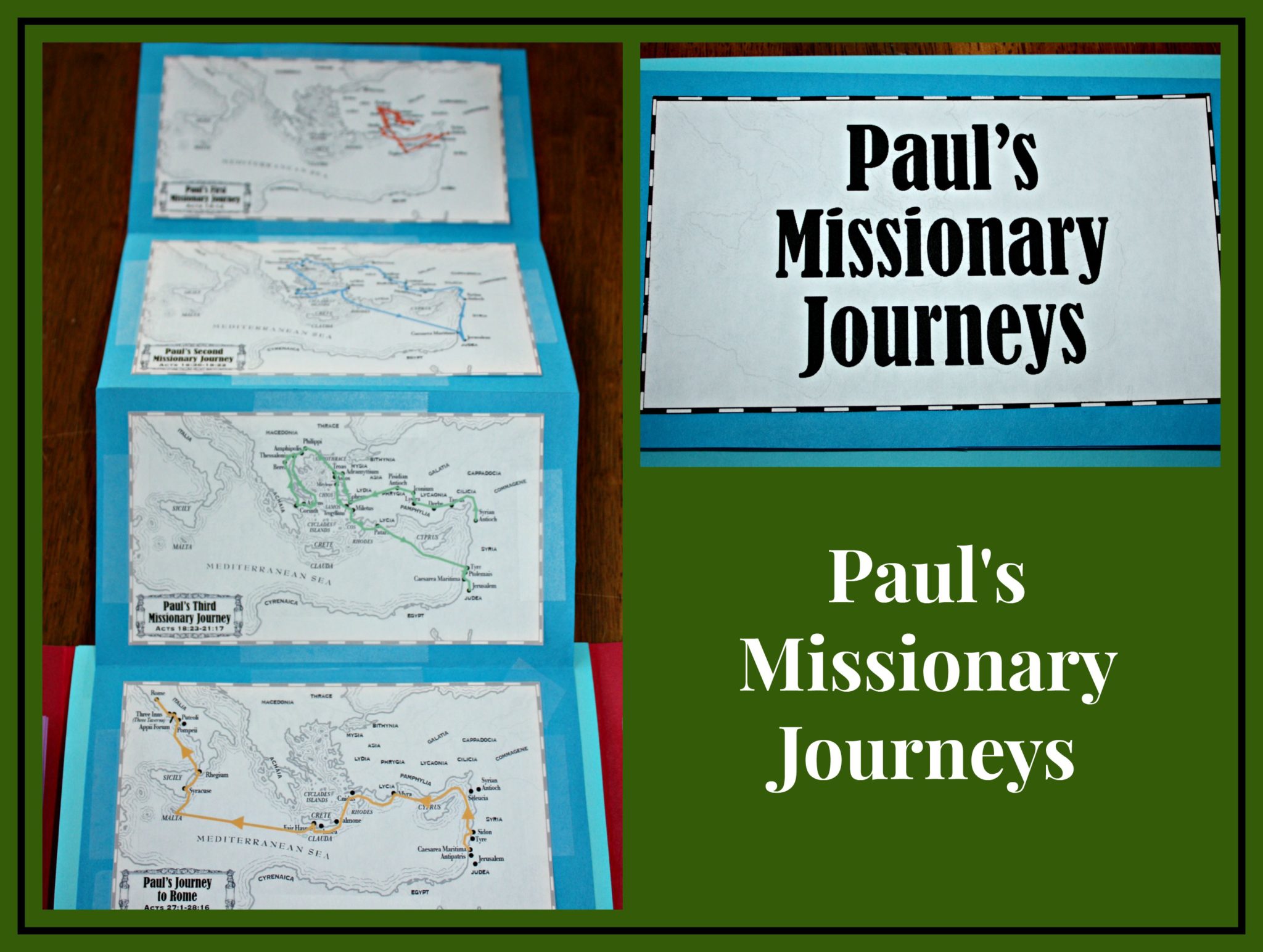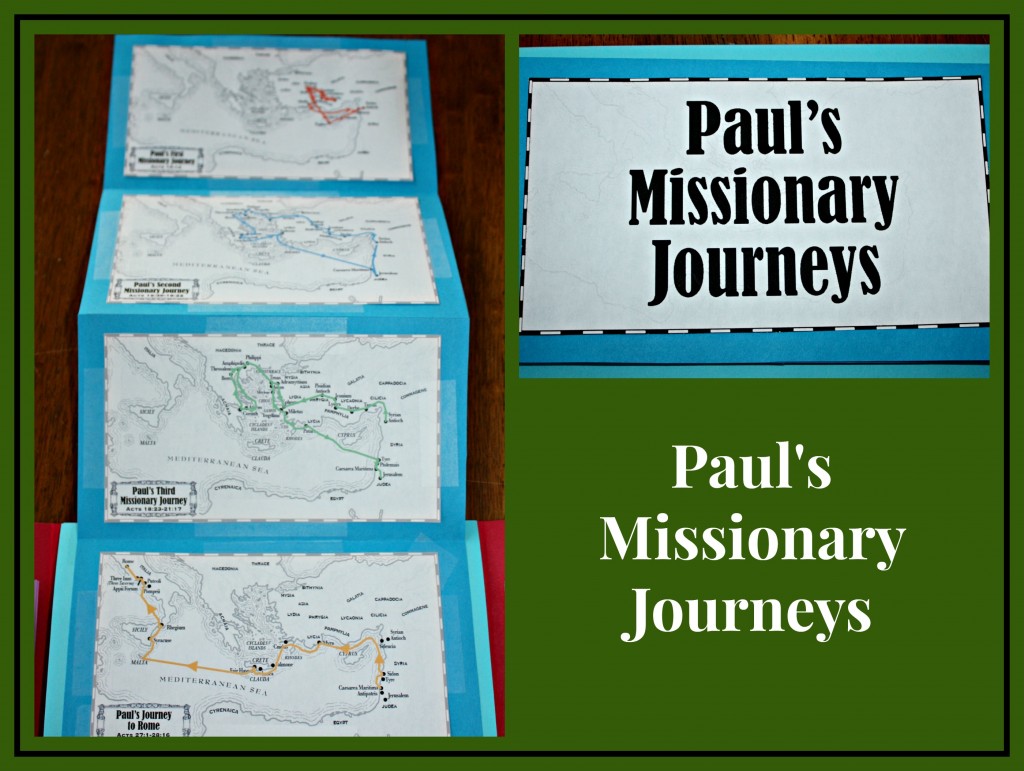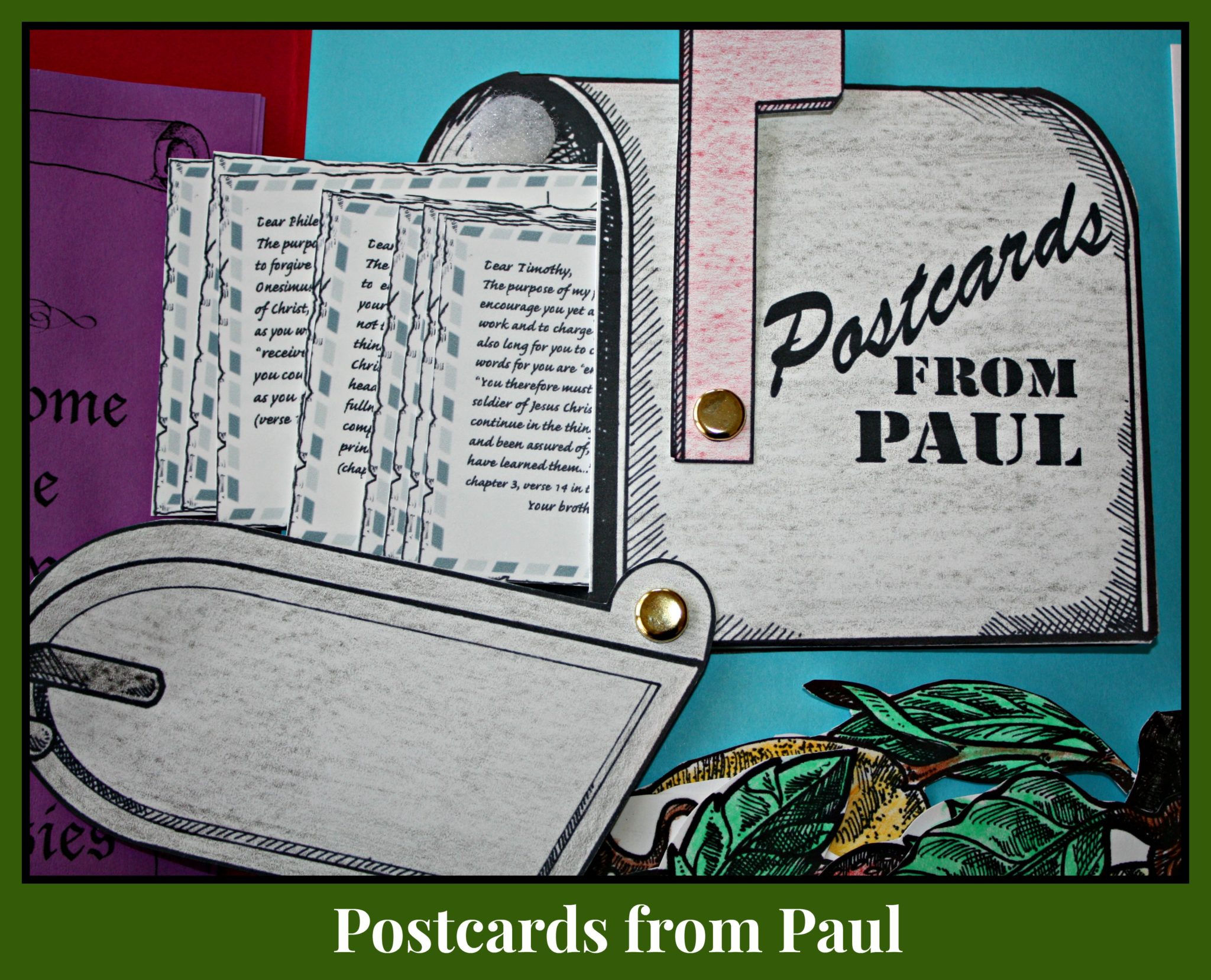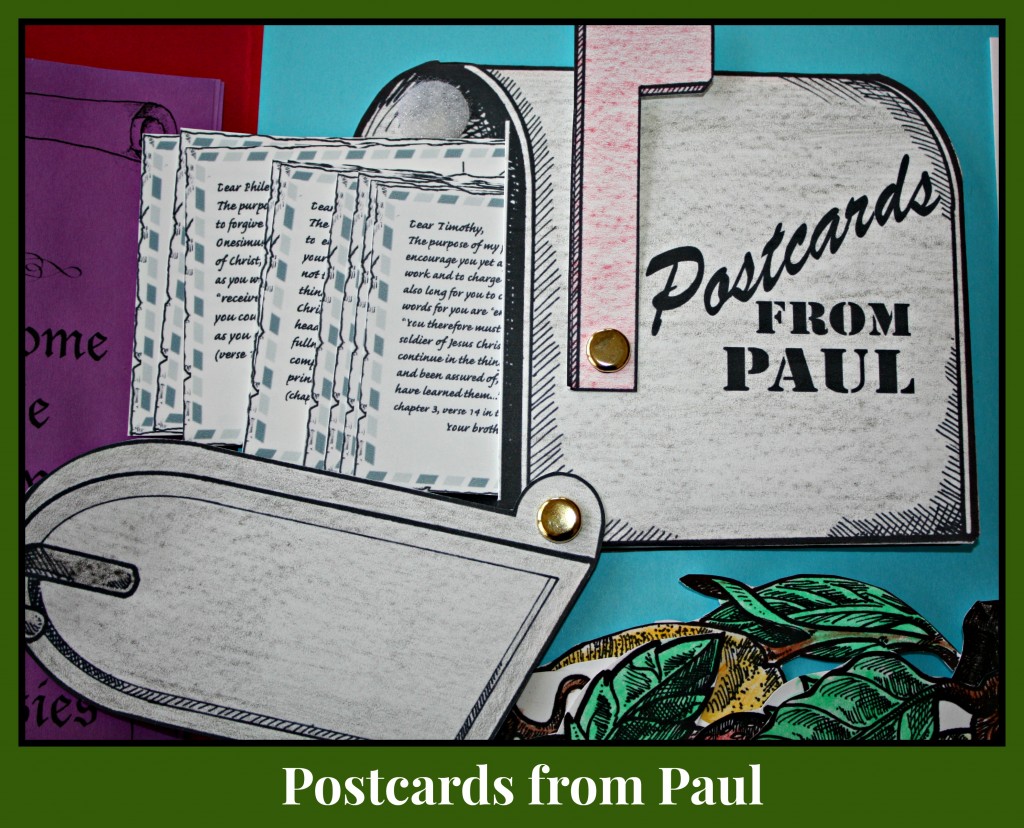 So, what did you think? Pretty nice, huh? Amy Pak's artistic ability is simply amazing and the thought that went into the making of this lapbook is impressive. This is a great hands-on way to go through the New Testament, which you can either do as you make each component or after your lapbook is complete.
I have been impressed with all the products we have used from Homeschool in the Woods and we will continue to use them throughout our homeschool journey.
If you are interested in buying the New Testament Activity-Pak, it is available in a download version ($18.95) and a CD version ($19.95).