A fun and effective way to help your kids learn is to incorporate music. Singing a catchy tune is a great way to memorize facts and to learn information.
I still know all of the US presidents in order because of a song I learned in 6th grade!
One area we especially like incorporating music is into our Bible scripture memorization and our favorite CDs for doing this are Hide 'Em in Your Heart Vol. 1 & Hide 'Em in Your Heart Vol. 2.
We have been using these CDs from the very beginning of our homeschooling journey, which started about 8 years ago.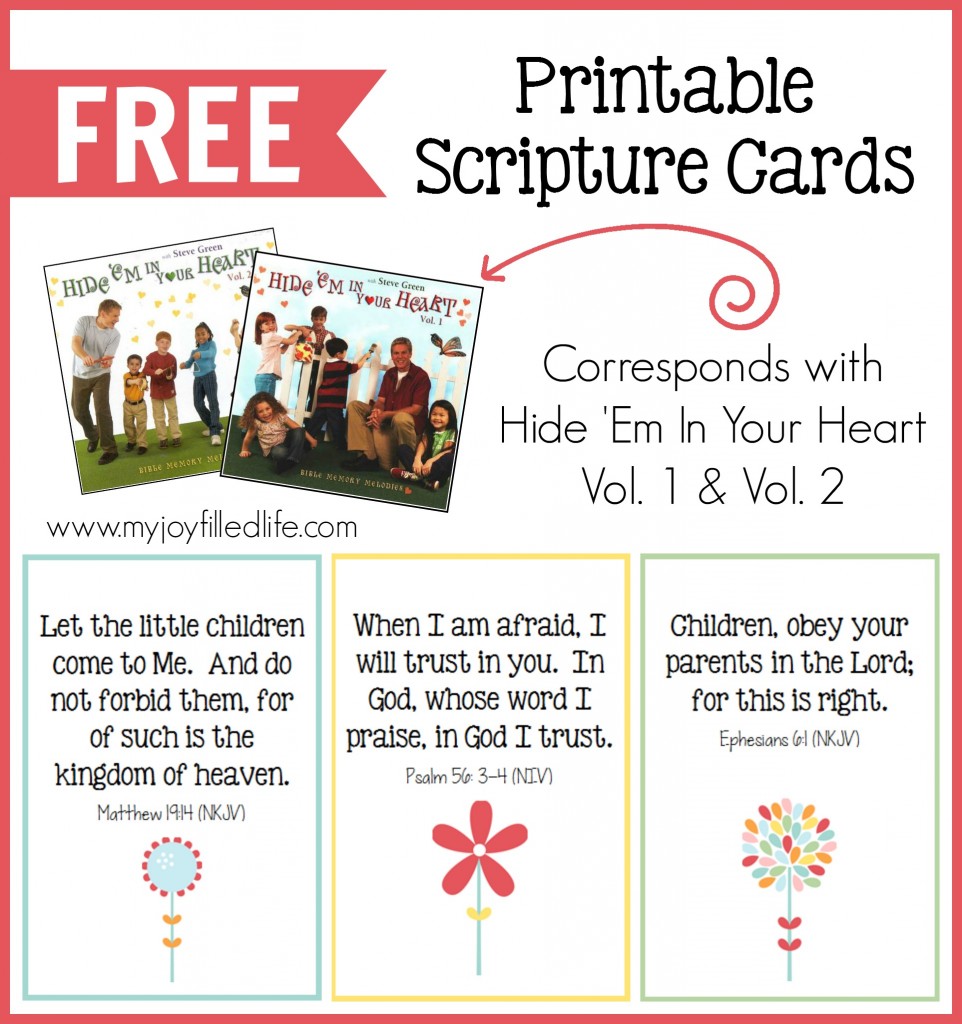 It wasn't until a few weeks ago that I had the bright idea to make scripture cards that go along with the verses we were learning from the Hide 'Em in Your Heart CDs. I'm a visual person, and so are a few of my kids, so adding in the visual aspect of the cards with the music made memorization that much easier.
I don't know what took me so long to come up with this idea; perhaps it was because I was working on putting together a portable calendar board, that included our weekly scripture, for us to use while our house is on the market and as we prepare for an out-of-state move (post coming soon with the calendar board details).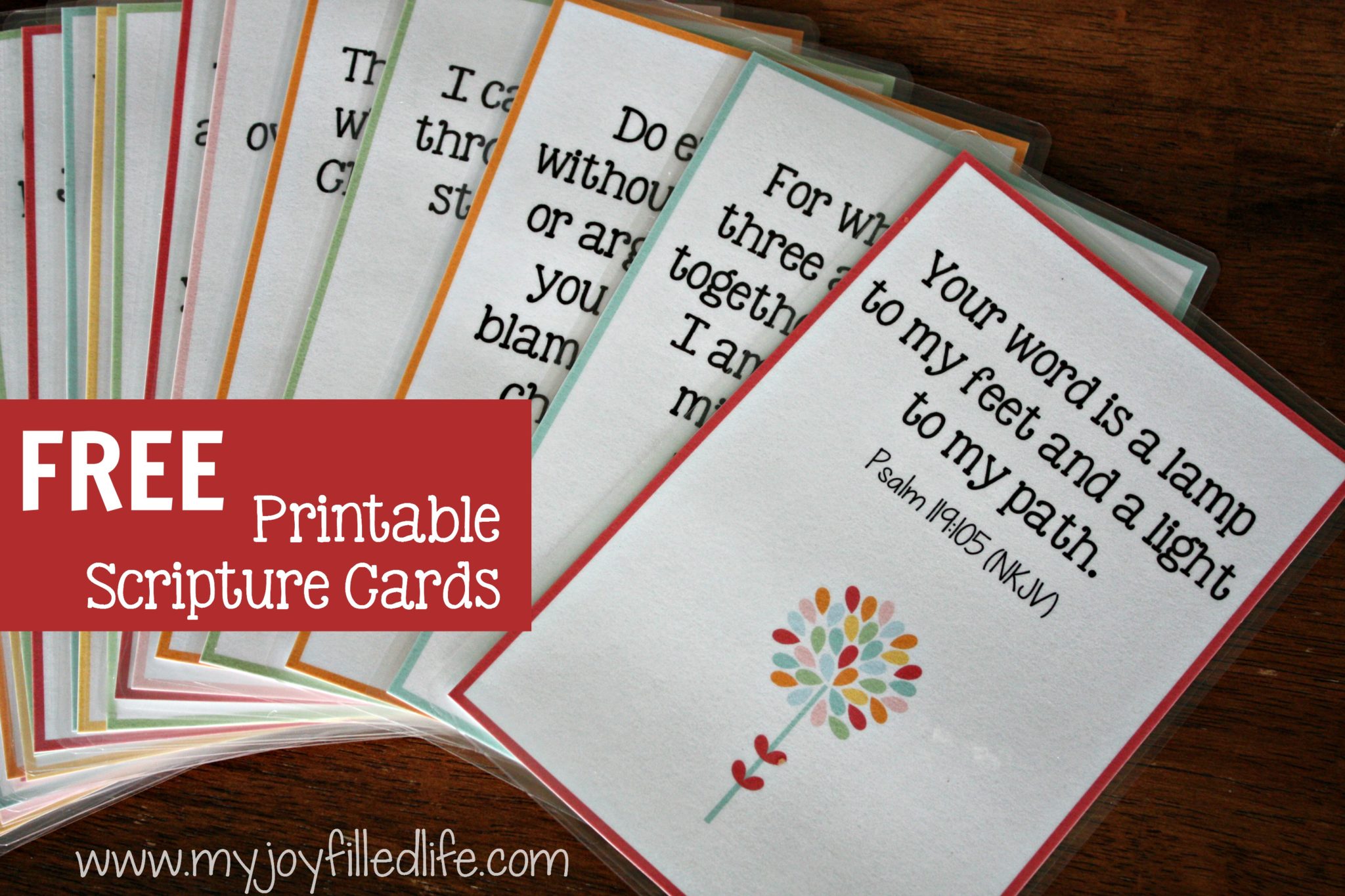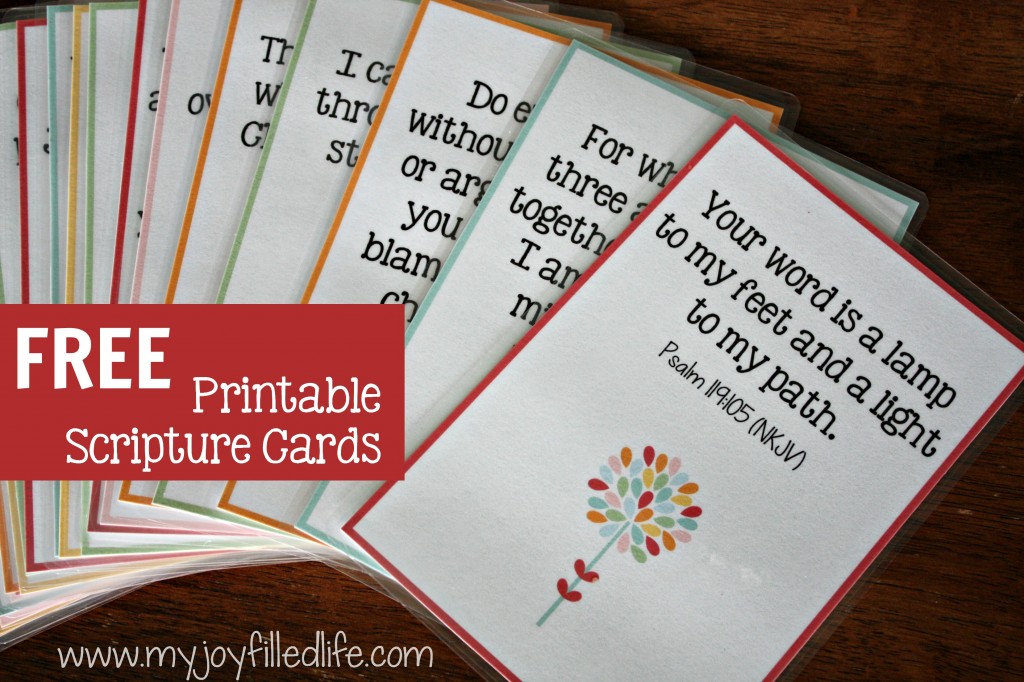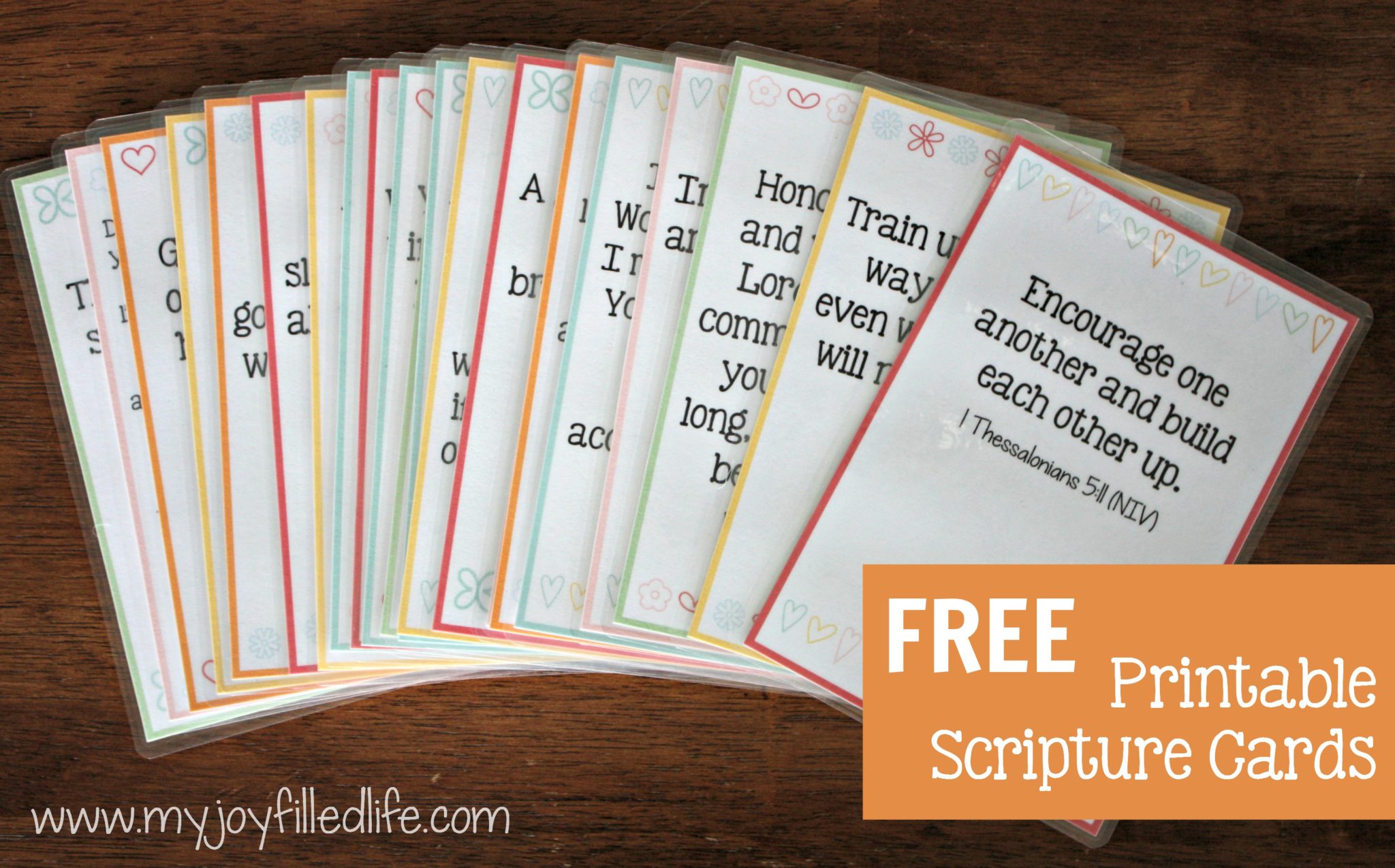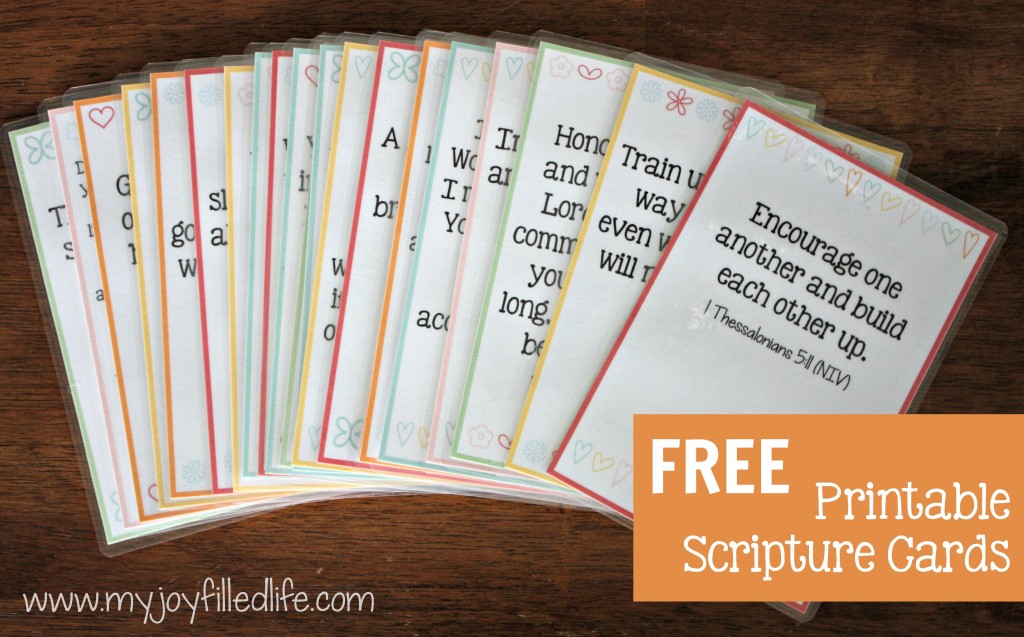 There are 41 4×6 cards total – 20 for Vol. 1 and 21 for Vol. 2. For best results, I suggest printing them on card stock and then laminating them. The 4×6 laminating pouches are perfect for these cards.
I'm offering these scripture cards FREE to My Joy-Filled Life subscribers. To get yours, simply subscribe by clicking the download button below and going through the checkout process (don't worry, it's FREE).
As a subscriber to My Joy-Filled Life you will get weekly(ish) updates and occasional information about great freebies, giveaways, and offers.