Are you looking for a delicious, super-easy, cute dessert or snack for Valentine's Day? These heart brownie sandwiches are a must. These would be so cute for a Valentine's Day party and kids are sure to love them. And, what's not to love? You've got brownies, frosting, and sprinkles. It all adds up to a decorative, sweet treat that your kids are going to love.
These would also make a great gift for that special someone. Place these in a decorative container along with some tissue paper and you've got a cute gift. These are also excellent for taking to a neighbor or friend to bring a smile to their face. Either way, this treat is sure to make anyone happy.
These are pretty versatile too, as you can switch up the frosting color and sprinkles to fit any holiday, occasion, or special event.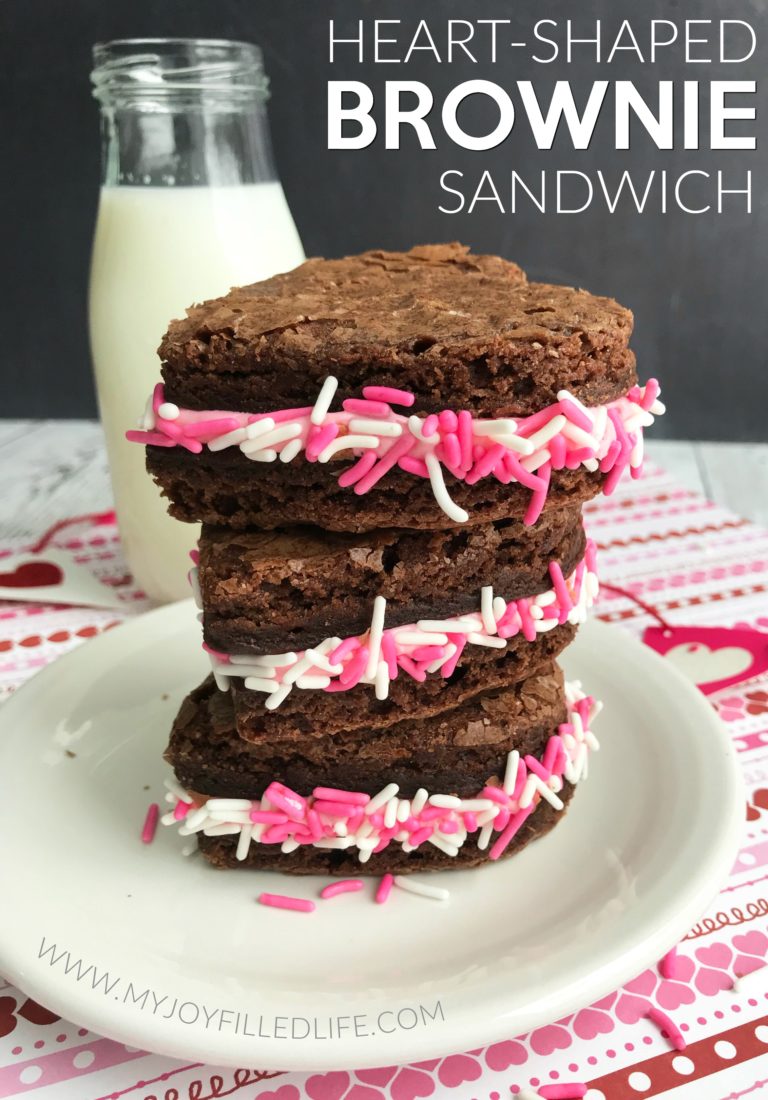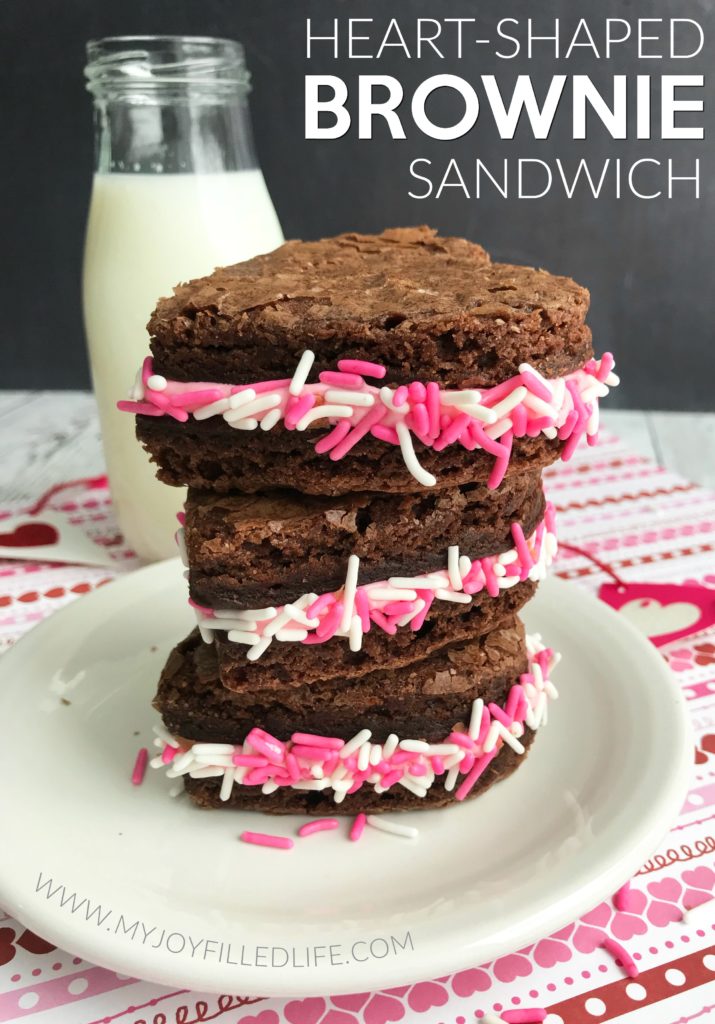 Ingredients:
1 box of brownie mix, any brand
2 eggs
1/2 C. vegetable oil
3 tbsp. water
pink frosting (I used Pillsbury Strawberry frosting)
Valentine sprinkles
Round frosting tip
Disposable piping bag
Heart shaped cookie cutter
Heart Cookie Cutter

Wilton Lips and Jimmies Sprinkle Mix

Wilton 9-Piece Tip Starter Set

Wilton Disposable Decorating Bags

Directions:
Prepare brownies according to package instructions.
Remove from oven and let cool completely.
Use the heart cookie cutter to cut out the brownies. You will want an even number of heart brownies.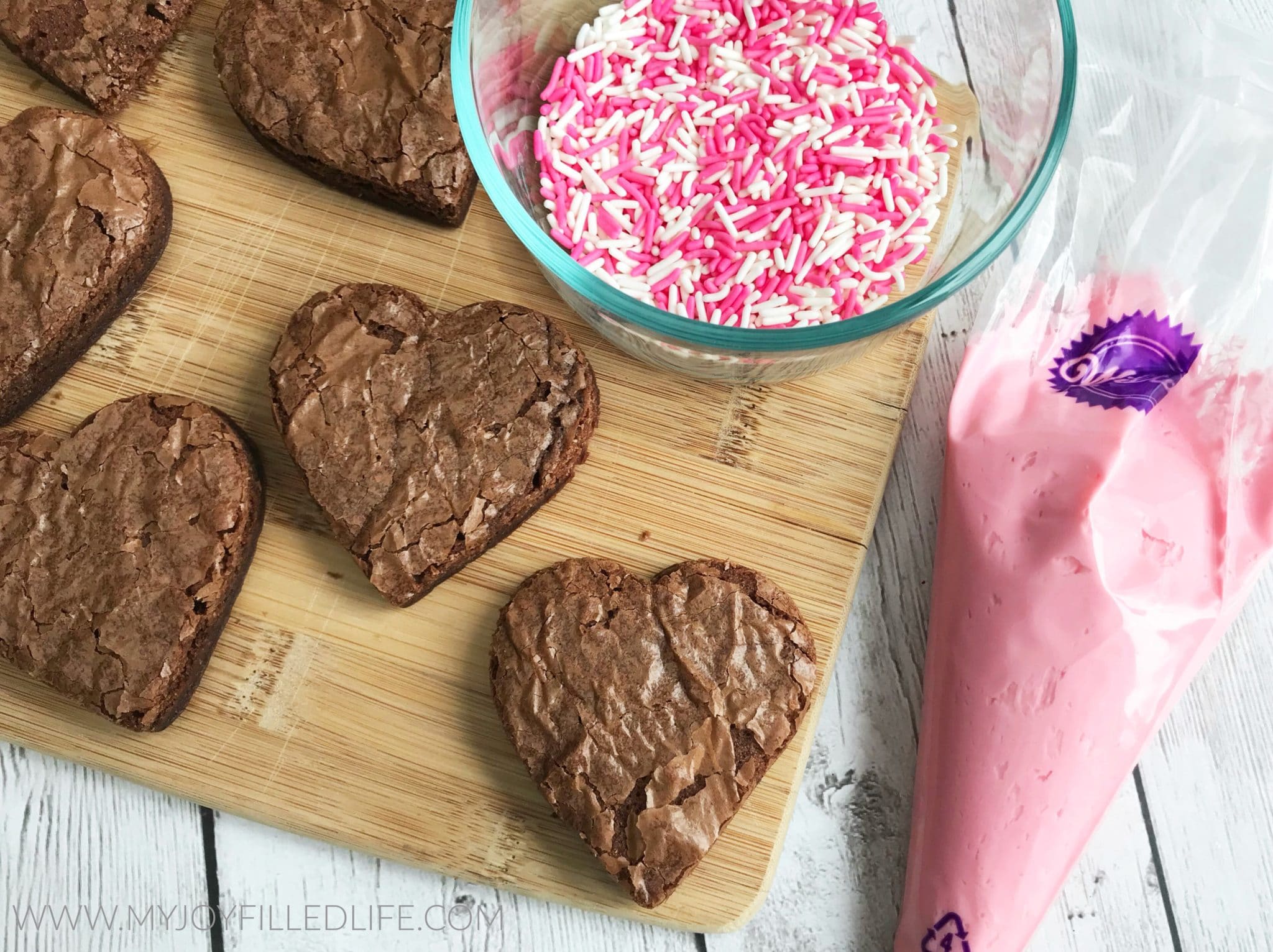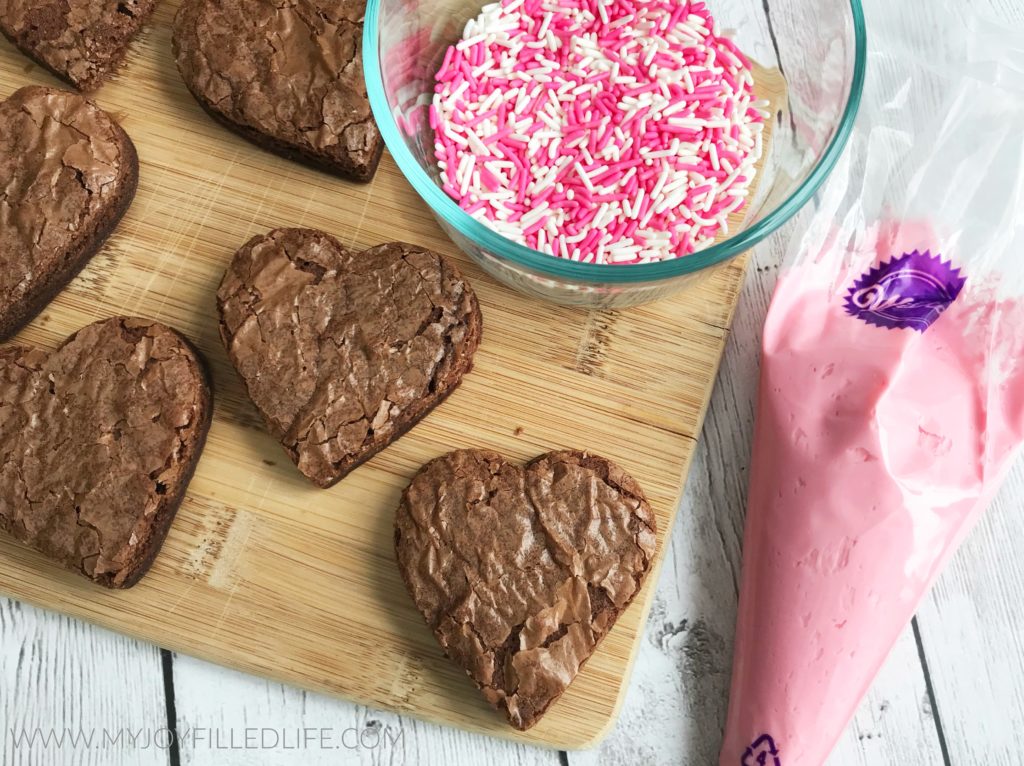 Pour the Valentine sprinkles into a small dish or plate.
Attach the round frosting tip to the disposable piping bag and fill with frosting.
Flip a heart shaped brownie over and frost the edge.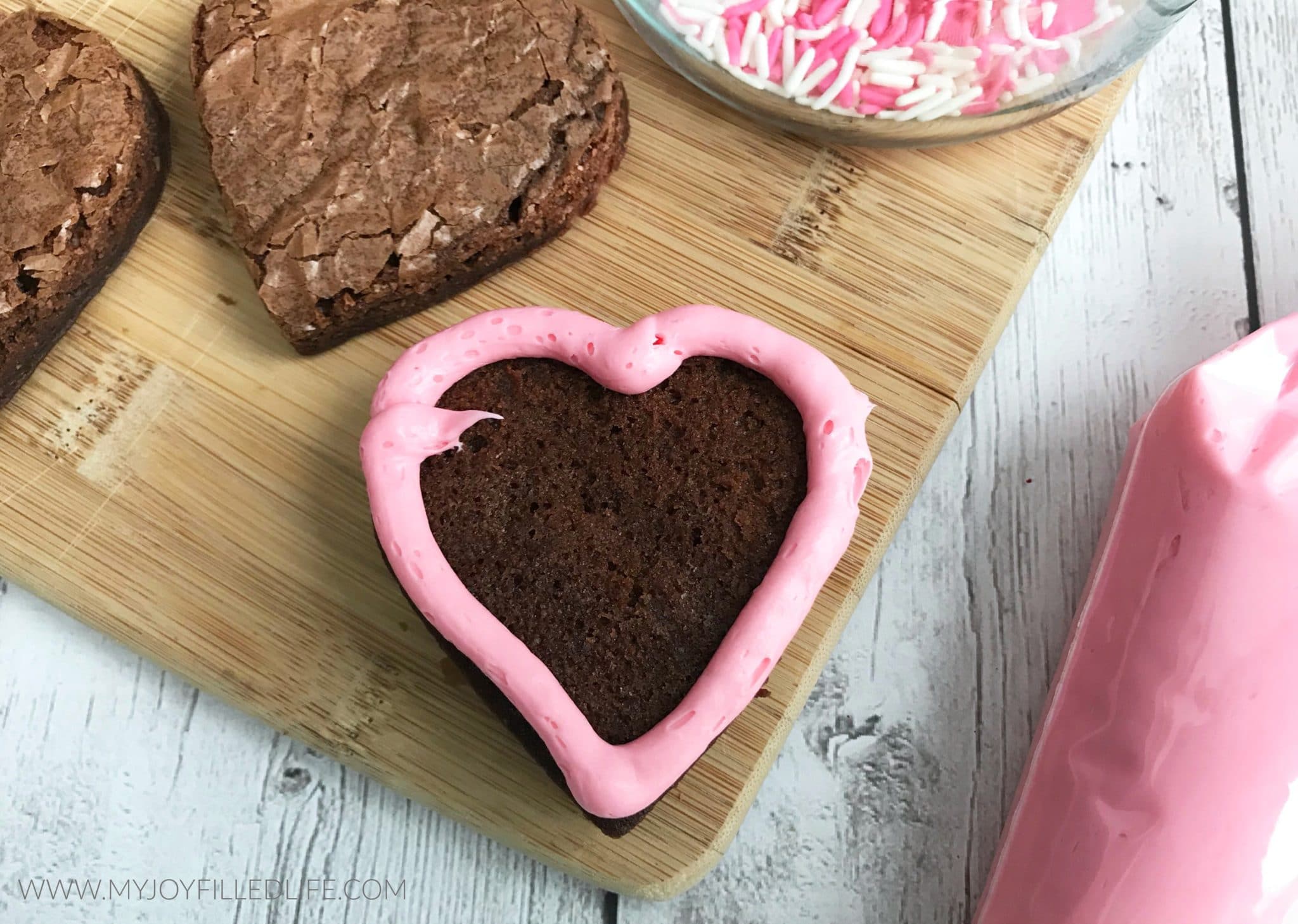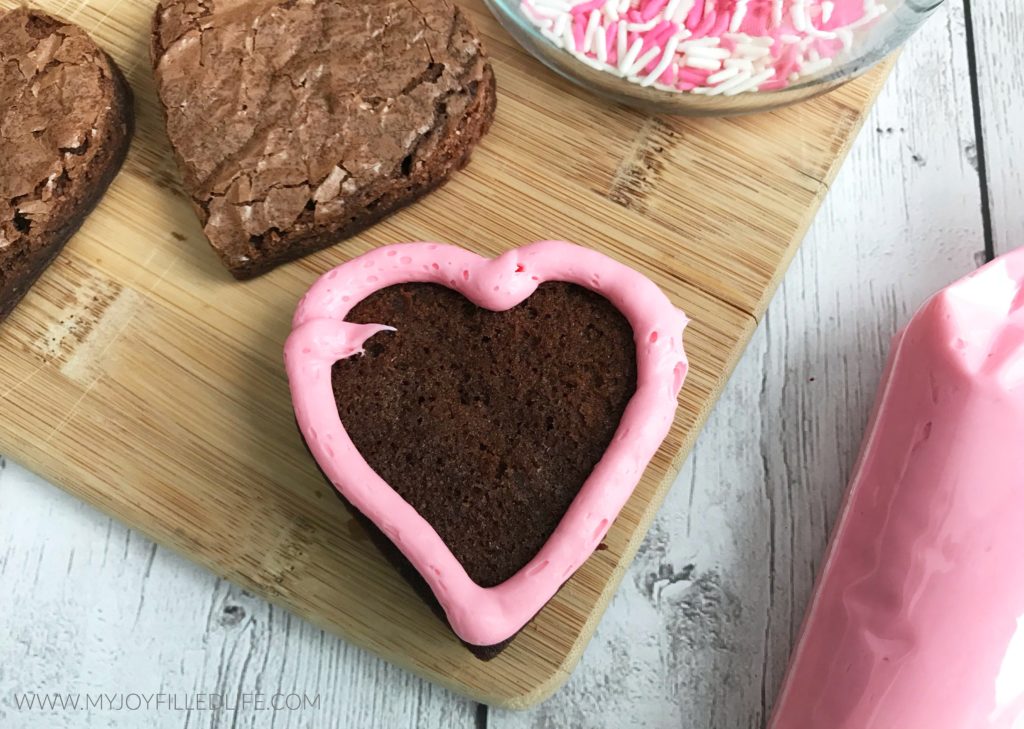 Take a second brownie and sandwich the brownies together.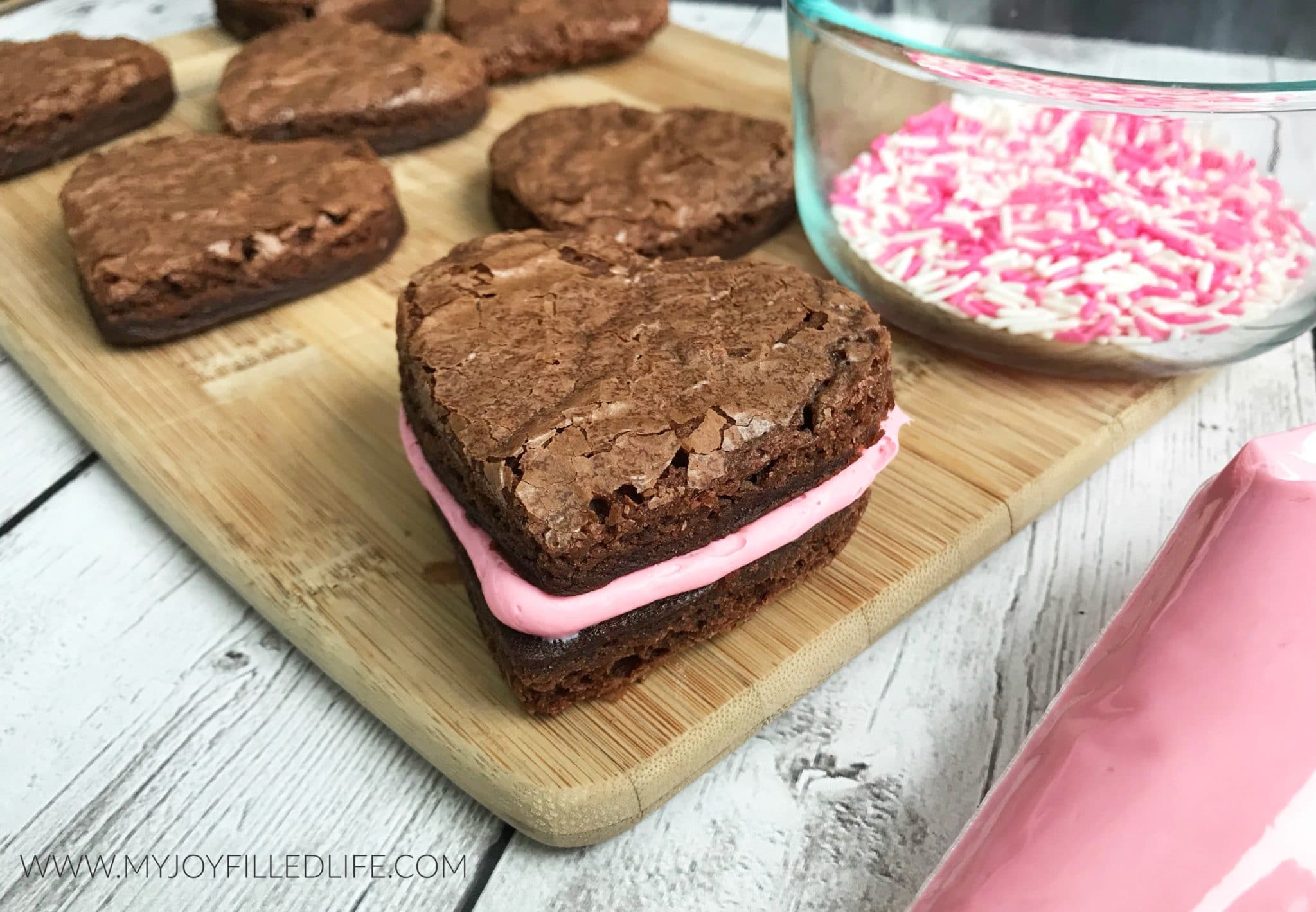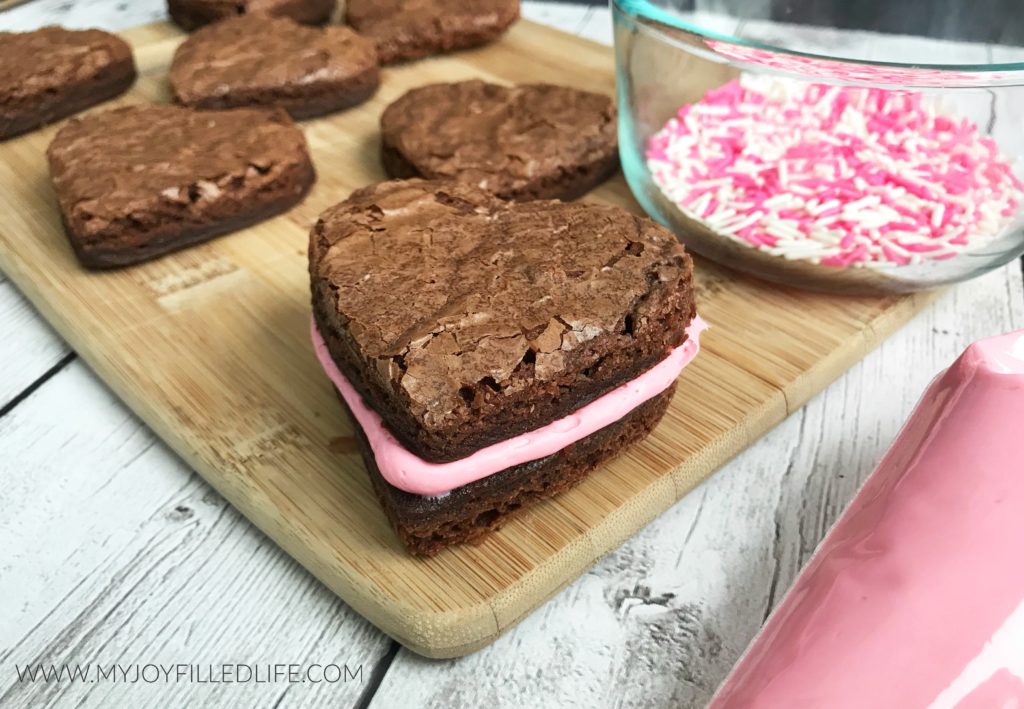 Dip the frosted brownie sides in the Valentine sprinkles.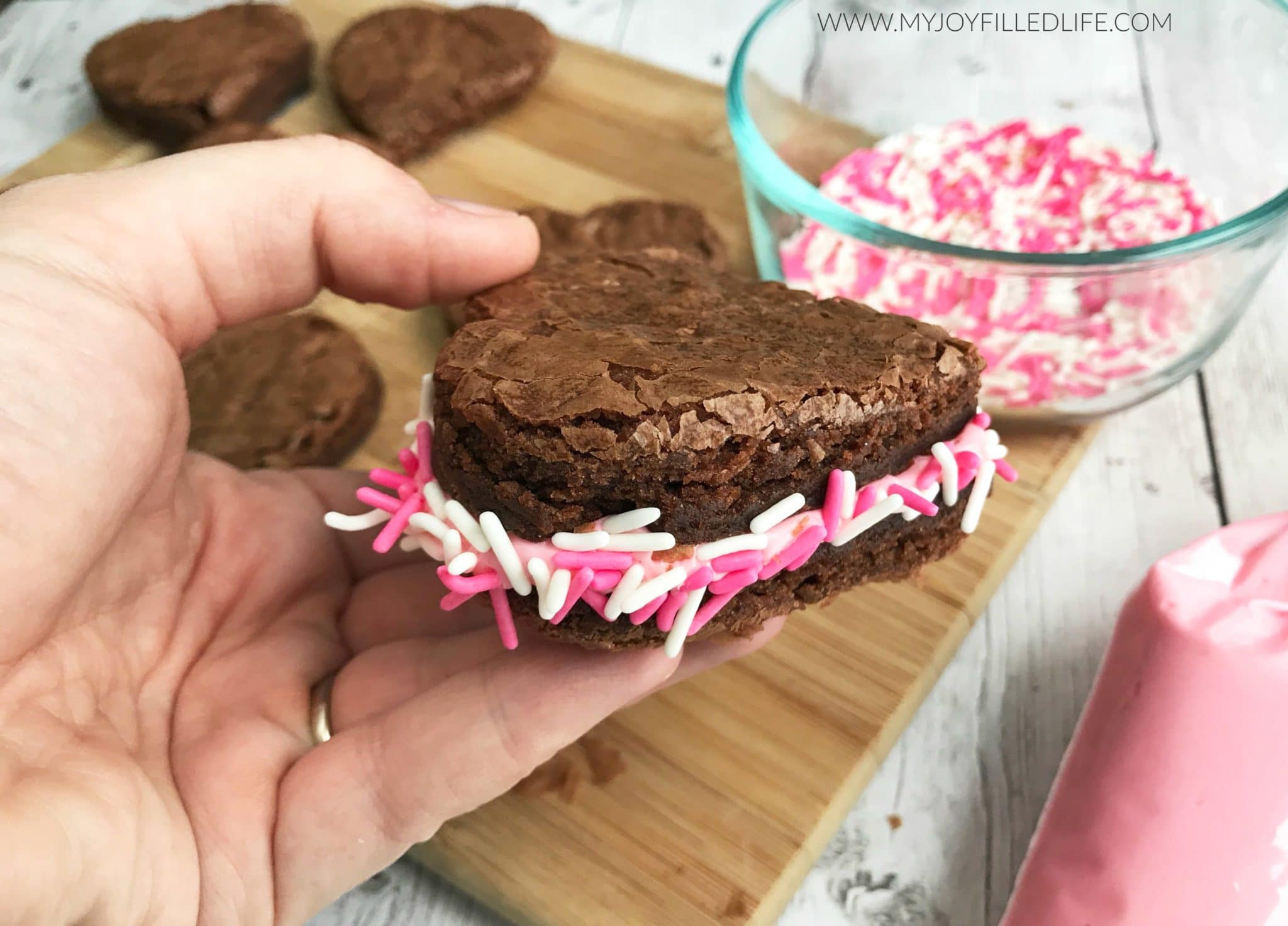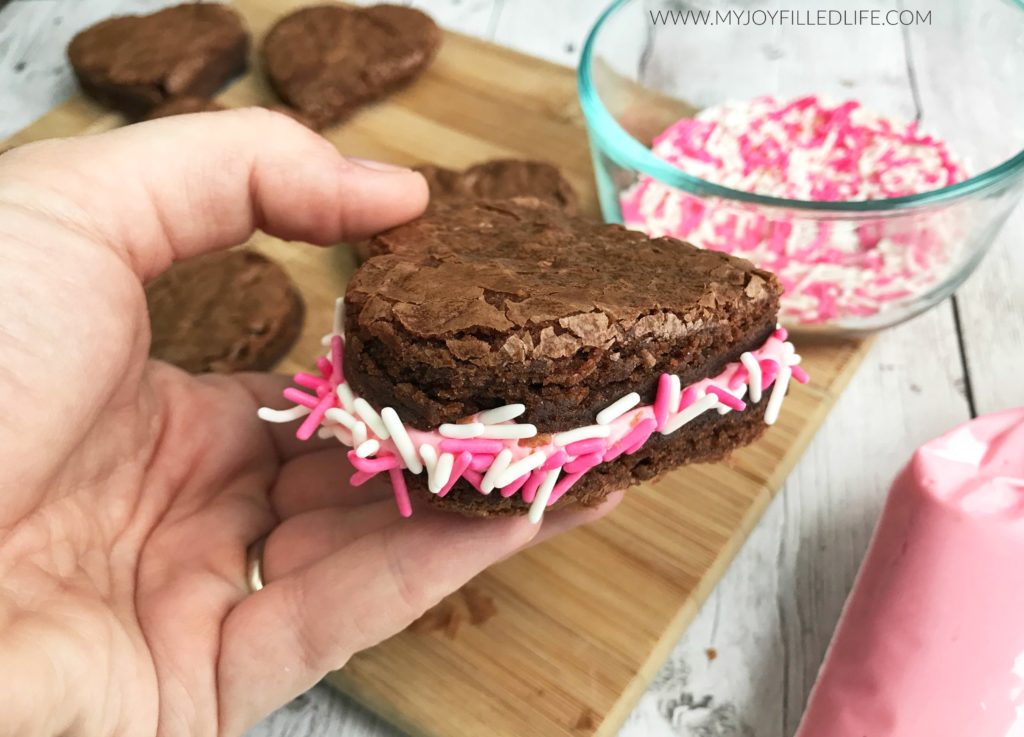 Repeat with all the brownies. And ENJOY!

You might also like:
35 Bible-Based Valentine Printables, Crafts, & Activities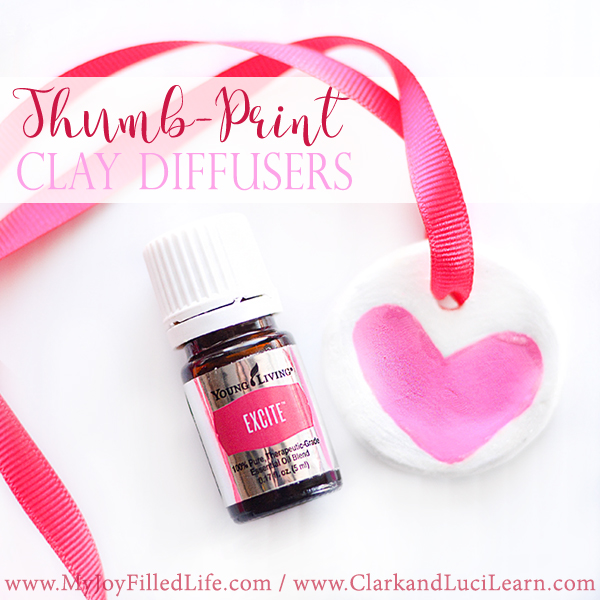 Thumb Print Clay Diffusers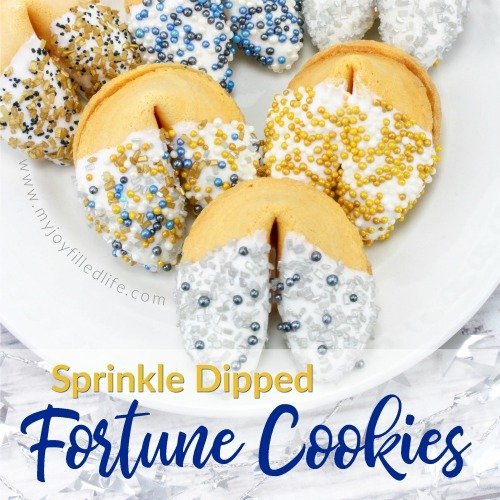 Sprinkle Dipped Fortune Cookies