I know, I know…. it's April, not January. Well, we had our New Year's Eve celebration a lot little late this year. This past New Year's Eve, my in-laws offered to take the kids (all 6 of them) over night; so we jumped at the chance to have a rare, kid-free night. I still wanted to have a little celebration with my kiddies, and we finally had a free weekend to do it a couple weeks ago.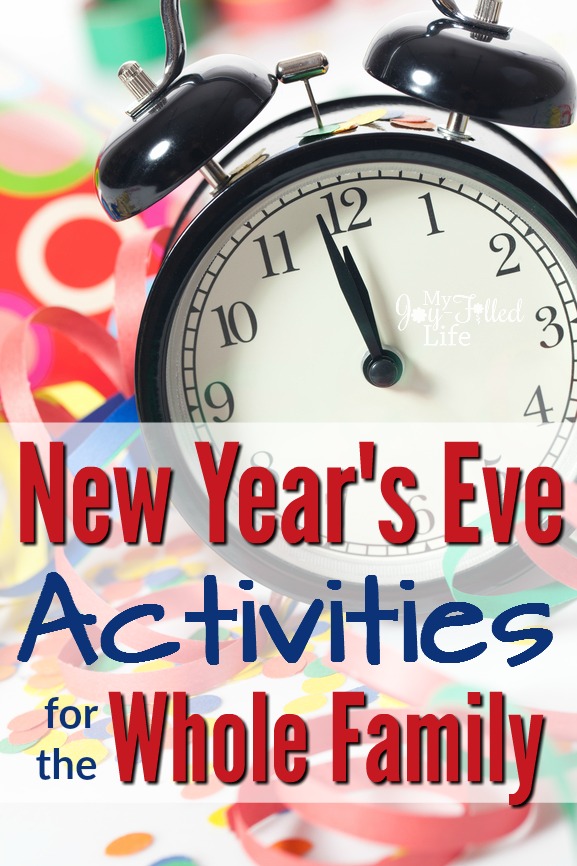 I saw an idea on Pinterest where a family did an hourly countdown to the New Year by giving the kids goodie bags each hour. Well, I changed it up a bit and instead of getting a goodie bag each hour, we played a fun game or did a fun activity as a family.
Here was our line up for the night:
5pm – Pizza Dinner
6pm – Eat a Donut off a string – See who can eat a donut off the string the fastest and with no hands! Daddy won this one, but Mommy gave him a run for his money.
After
We let the little ones use their hands
7pm – Balloon Stomp – Everyone gets a balloon tied to each ankle and then you go around and pop the other players' balloons by stomping on them. Last balloon standing wins! Somehow Mommy ended up getting a balloon that just didn't want to pop! I think this one ended up being a tie between Luke and Rachel. Warning: it's very upsetting for anyone age 3 and under to have their balloon popped! My poor 3-year-old didn't quite get the idea of the game, and the tears flowed as soon as her first balloon popped.
8pm – Balloon Tennis – Split up into teams and hit a balloon over the large baby gate. For tennis rackets we used paper plates taped to paint stirrers. We played boys against the girls and the boys had no mercy on us!
9pm – Marshmallow Dodgeball – Every man for himself. Everyone gets 10 large marshmallows and tries to hit each other with them. We never have a clear winner in this game, but what kid doesn't enjoy the chance to throw food around the house?
10pm – Rescue the Sour Patch Kids – Put 10 Sour Patch Kids in the bottom of a pie plate, cover them with a ton of whipped cream, and then, with your mouth (no hands) rescue all the kids. Fastest person wins. Mommy pulled quite a surprising upset on this one.
11pm – Silly String War – Pretty much just go crazy and have fun with silly string.
Midnight – Noise makers and sparkling grape juice
Our schedule didn't go quite as planned. I think we made it to about 8pm or 9pm and then it was meltdown time for certain people. So, we put the 3 littles in bed and the 3 biggers got to stay up until midnight (because it wouldn't be a New Year's Eve party if we didn't stay up until midnight). Then we continued our festivities the next day by doing a couple of the activities that we didn't get to the night before.
We all had so much fun! We will definitely be doing something similar next year (I would much rather stay home with my kids on New Year's Eve then go out). It was a night full of laughs (okay, and maybe a few tears) and good times! It was a much needed family night after a long, long hockey season. Now I'm thinking of ideas for a Family Olympics competition against my sister's family when we meet up in the Outer Banks in September!
*Want to see the fun games we played on our family reunion vacation? Check out 5 Days of Family Fun!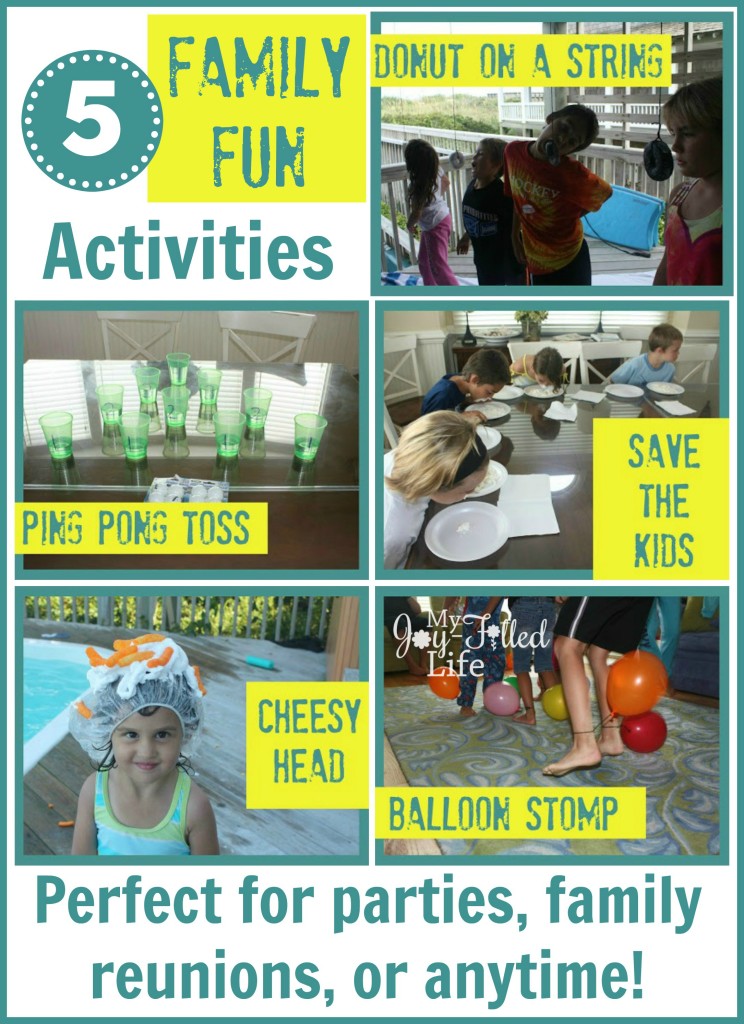 Some of the activity ideas were my own, some were from a friend, and some I found online. Here is a list of sites that have some good ideas for Family Fun Nights or Family Olympics:
stephmodo
McBride Family
Six Sisters' Stuff
Party Game Ideas
Party Game Central
Amazing Moms
Kids Party Cabin
Family Fun
Ideas for the Party Human
What are some fun activities that you enjoy as a family?
You might also like: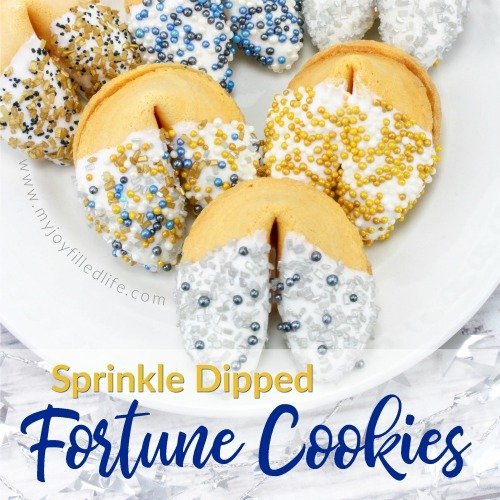 Sprinkle Dipped Fortune Cookies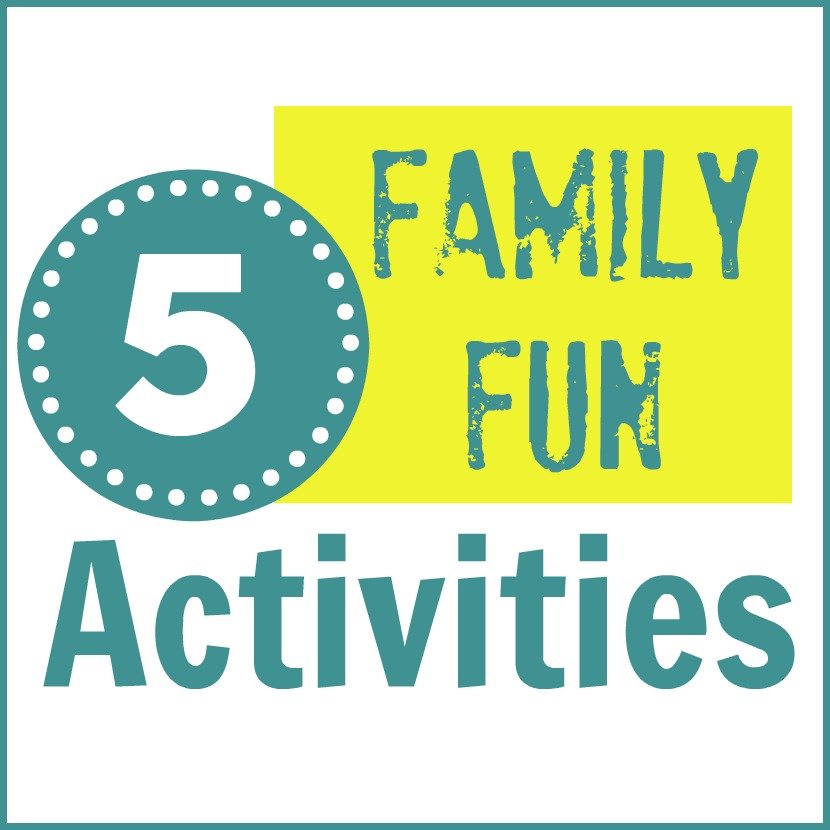 5 Family Fun Activities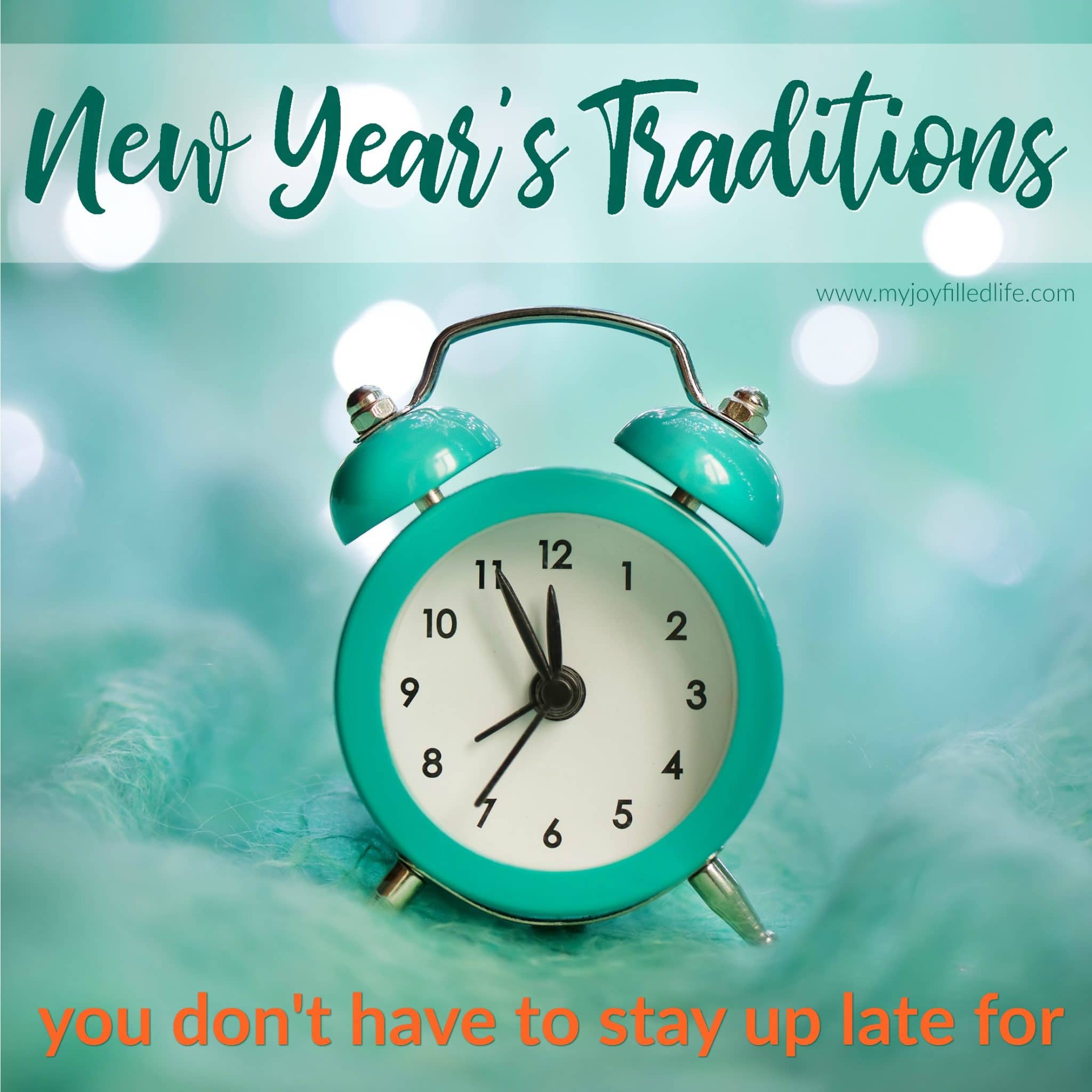 New Year's Traditions You Don't Have to Stay Up Late For
Save
Save