No one wants the power to go out but it does happen occasionally and you never know when it'll happen. That's why you should always be prepared, just in case. Power outages are one of those things that you don't think too much about until it happens. Then you realize how much you miss having electricity as you patiently wait for it to come back on.
In addition to having lanterns, flashlights and maybe a few candles sitting around for light, it's also a good idea to have a plan that will make your wait time a little more enjoyable.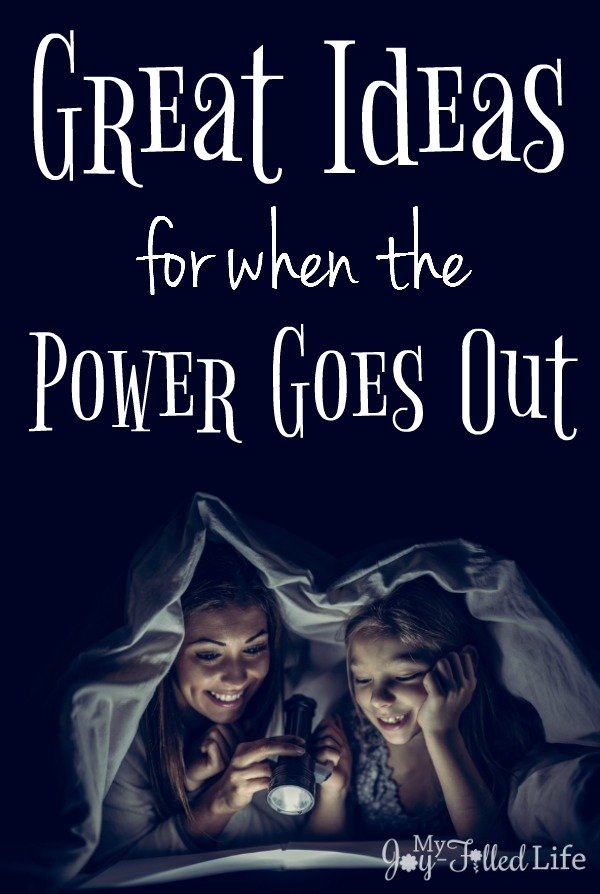 Here are three great ideas for when the power goes out:
Play games
This is a great time to break out the board games or that deck of cards you haven't had time to open yet. If you don't have any board games, play 20 questions or homemade Pictionary. Both are classics that most everyone loves to play or make up your own games.
Make a shadow puppet show
This is a great way to keep young kids entertained for long periods. Set up the light where it shines on a clear spot on the wall and make up a story to tell using your hands and other objects to portray the characters. It's also fun and entertaining to watch the kids put on their own show.
Camp out in your living room
If you don't have a small tent you can set out in the middle of the living room floor, make one out of blankets and chairs. If you have a fireplace, it's even more fun because you can enjoy eating smores while you see who can tell the scariest ghost stories.
Read aloud
This is a great opportunity to get out some family favorite books and just enjoy good old-fashion reading.
When the power goes out, don't set around feeling bored. Use your imagination to take advantage of it. This is a great opportunity for you to spend quality time with your family.
Save