Perhaps you have a homeschool mom on your Christmas list, or maybe you are a homeschool mom yourself and need some ideas to give to others that want to buy you a gift for Christmas.
Either way, I hope this list is helpful.
Oh, and about that giveaway, you'll find it at the end of this post!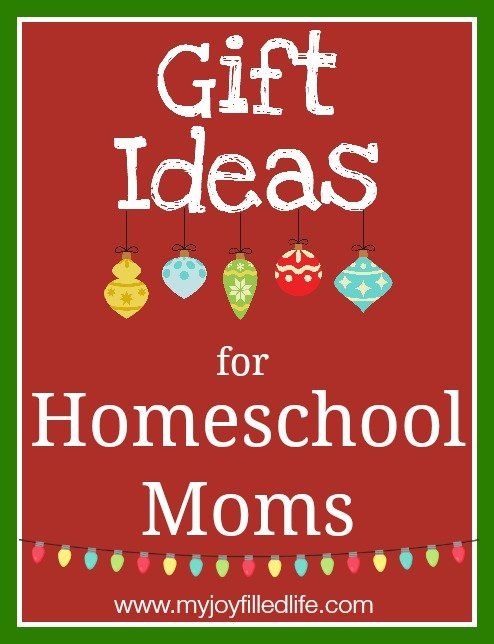 This post includes affiliate links. Thanks for your support of this site! Please see my disclosure for more information.
I asked a large homeschooling group of moms what is at the top of their wishlist this Christmas, and here is what they had to say:
Gift Cards
Buy a gift card to a curriculum store, craft store, book store, office supply store, or a general store that has a little bit of everything such as Amazon, Walmart, or Target.
Here are some other ideas for gift cards –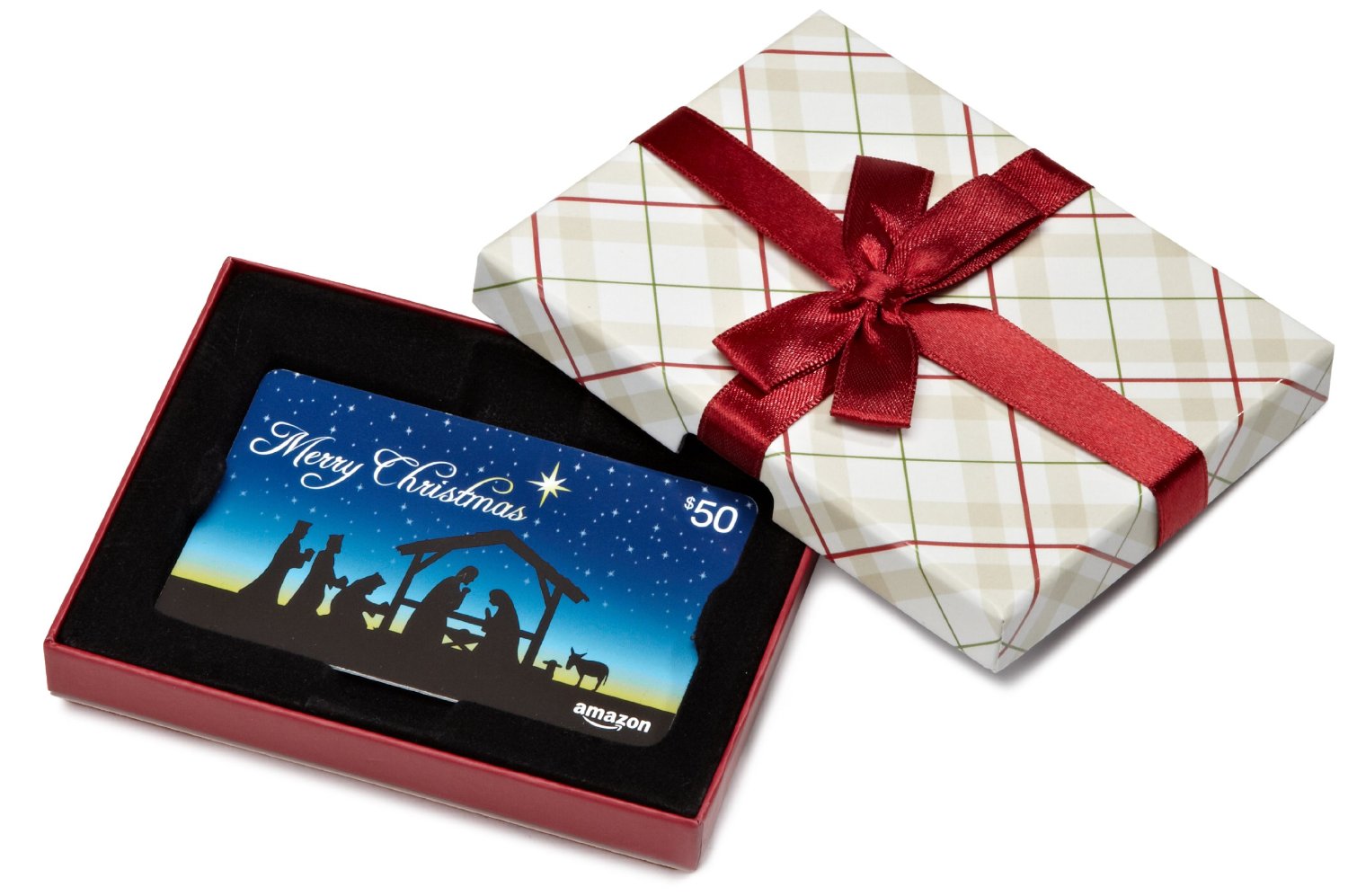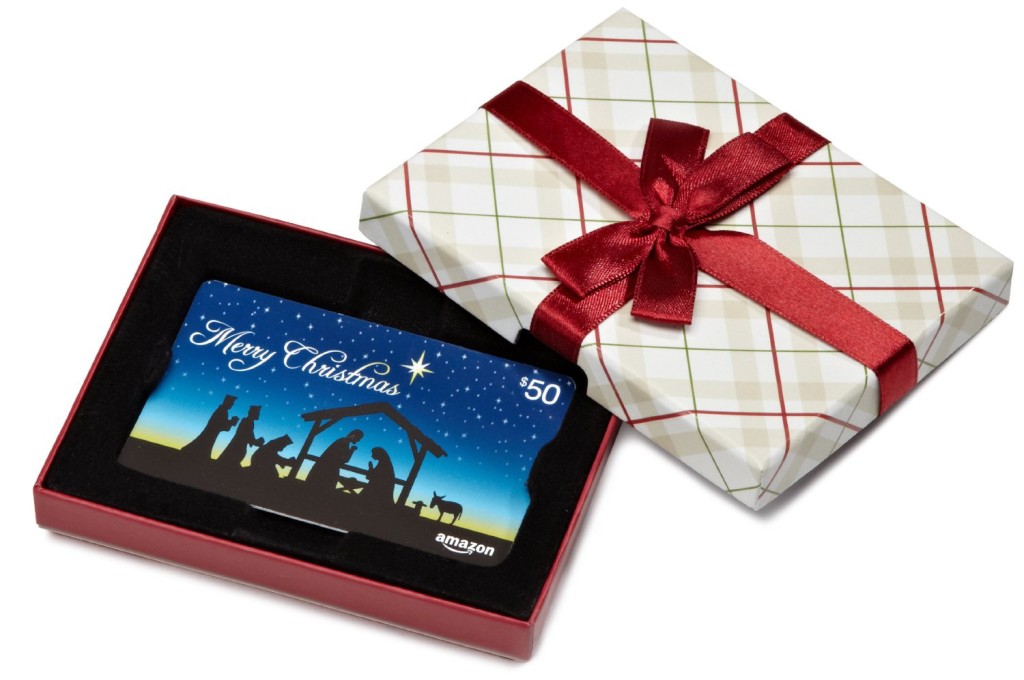 Memberships
Memberships are great gift ideas for homeschool families, and economical too.
The zoo
Local museums
Discovery centers
Theme parks
YMCA
Another great membership idea for homeschool moms is an Amazon Prime membership! I love mine!!
Books
I've never met a homeschool mom who doesn't like books! Here are several of my top must-have books for homeschool moms –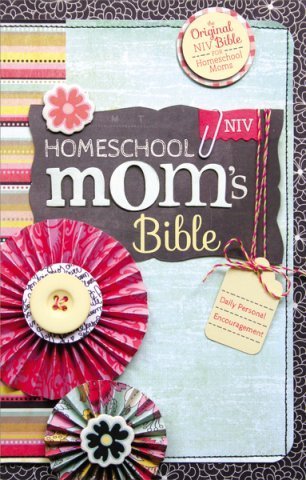 Homeschool Magazine Subscription
The gift that keeps on giving all year long – so cliche, but so true. Check out these homeschool magazines for gift giving –
Homeschool Convention Tickets
Most major cities have a homeschool convention once a year. Check to see if a major city near you has one and buy tickets for the homeschool moms on your list. There are also national conventions that have several events each year in different locations.
Helpful Gadgets
Here are some neat gadgets that any homeschool mom would love –
Small Household Appliances
Yes, women DO like getting household appliances as gifts, and here are some ideas –
Classroom Supplies
And finally, really anything that can facilitate learning, such as
Telescope or microscope
Printer, ink, and paper
Card Stock
Dry erase board
Musical instruments
Lessons for the kids (music, swimming, etc)
Sporting equipment
Piano or keyboard
Arts & crafts supplies
Educational DVDs
Passports
And now for that BIG giveaway that I mentioned above…..
Could you use a little extra cash this holiday season? Whether it's for Christmas gifts, to pay off bills, or to save for a rainy day, we hope this giveaway will bless a family this holiday season. The giveaway will run so that it ends just in time for Black Friday shopping! Have you made your Christmas lists yet?
You can earn a lot of entries in the Rafflecopter form below. I know it can seem tedious and time consuming to go through all the entries, but isn't a chance at $500 worth it? I think it is! Plus, if all of this generous bloggers didn't participate, we wouldn't have been able to have such a big prize! So I hope you will take the time to go through each entry. Who knows, maybe you will find some new blogs to follow.
a Rafflecopter giveaway
Giveaway ends on Sunday, November 23, 2014 at 11:59pm EST. Winners will be notified by email and will have 48 hours to respond and claim their prize, or else another winner(s) will be chosen.
This post includes affiliate links. Thanks for your support of this site! Please see my disclosure for more information.
Looking for other people on your Christmas list? Check out these gift guides below.