Our history curriculum of choice for the elementary grades is The Mystery of History. We are going through Vol. 1 for a second time and this year I will be using it with my 5th, 3rd, and 1st grader.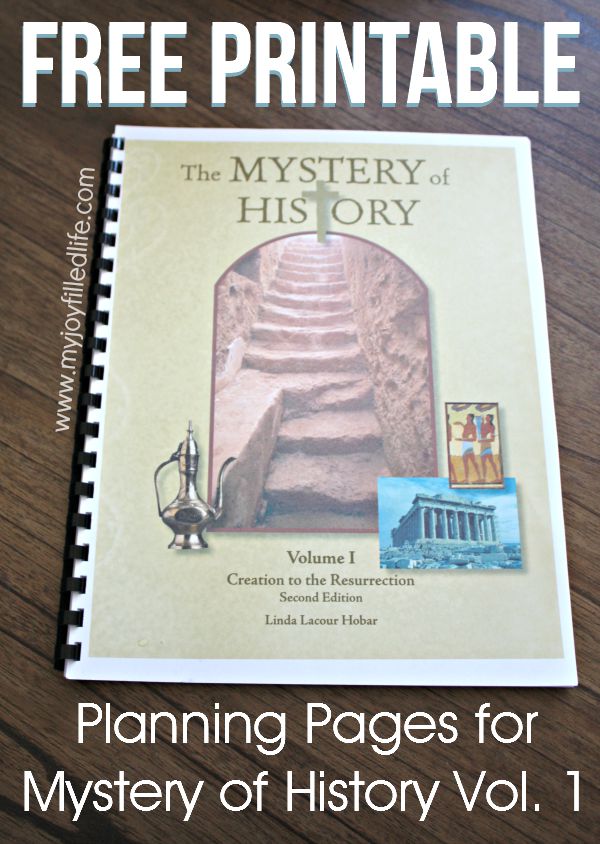 The first time around with this curriculum, I fell into the 'try to do every single thing outlined and recommended for this curriculum' trap. At that time, I was using the curriculum with 4 of my children and wanted to do as much as possible; I didn't want to miss out on anything important or fun.
This time around, it's all about simplifying, and even though I'm going to do less this time around, I still need to have a plan in place. I made up these planning pages shortly after we started using The Mystery of History – you know, so I could make sure we did every activity and fit in as much supplemental reading as we could.
So if you will be using The Mystery of History Vol. 1 this year, here are some planning pages that I hope you will find helpful.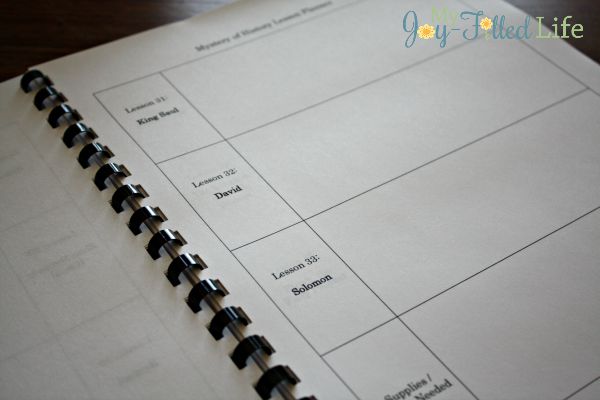 There are planning spaces for 3 lessons (1 week) on each page. I use these spaces to write down which assignments and activities we will do for each lesson and then there is a space at the bottom to write down any supplies or library books I need to get for the week.
For the cover, I printed out the first page from The Mystery of History Vol. 1 Reproducibles. If you don't have that you could probably just copy the front cover of the book. I printed the front cover on card stock and used a piece of card stock for the back as well. Then I simply coil bound the planning pages with my binding machine.