Legos have been loved by kids, and adults, for generations. They are one of those classic toys that never get old, and you are never too old to enjoy.
Not only are Legos great for imagination and play, but they make great learning tools too! There are so many creative learning activities you can do with Legos. From Lego sentence building, science experiments using Legos, to Lego math manipulatives, the possibilities are endless when it comes to incorporating Legos into learning.
Here is a fun way to combine Legos and math. These Lego math challenge cards will help make math more fun and memorable for your kids. There are four pages, each with eight challenge cards on them. That's 32 Lego math challenges! You could do one each day of the month as a way to start off your school day or math session.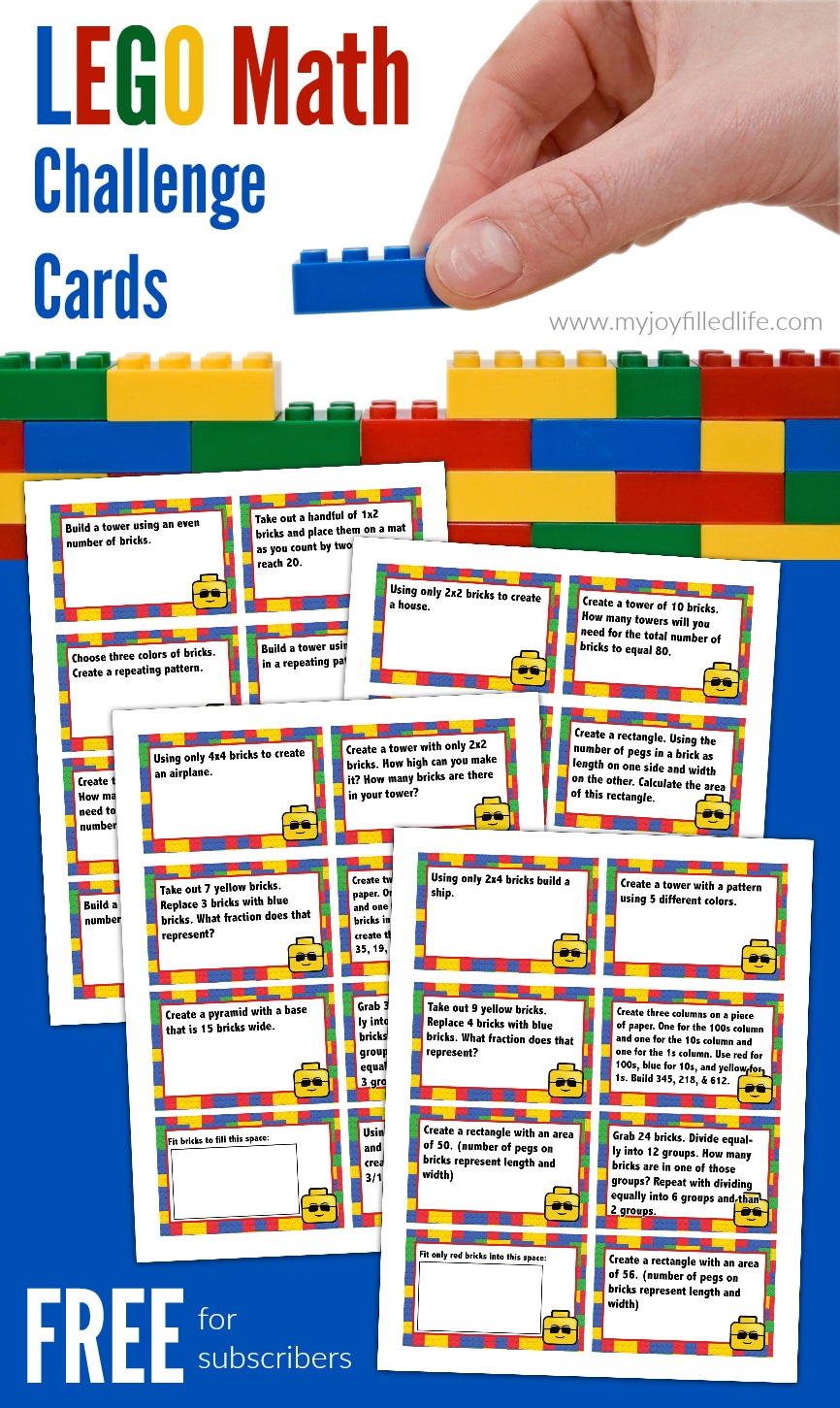 I'm offering these printable LEGO challanges FREE to My Joy-Filled Life subscribers. To get yours, simply subscribe by clicking the download button below and going through the checkout process (don't worry, it's FREE).
As a subscriber to My Joy-Filled Life you will get weekly(ish) updates and occasional information about great freebies, giveaways, and offers.