It's flu season here in the United States, but let's hope the worst of it is over. The flu season varies a bit from year to year, typically beginning sometime in October and running through March, with the worst month being February.
This year the flu has been particularly rough – more people reportedly sick, illness lasting for weeks, and unfortunately, even more deaths than in most years.
Out of my family of 10, eight of us got sick with the flu this year, and I mean sick! I personally don't remember being as sick as I was in a loooong time, and I had never seen a few of my kids look so sick and lifeless before. Several of us were sick for a good 2-3 weeks.
While I did use some of the traditional over-the-counter remedies and meds, and even prescriptions for my youngest, I also tried to incorporate more natural things like elderberry syrup.
Being that we were sick for so long, I really didn't like pumping our bodies full of medicine for such a long period of time. However, I only had so much energy to research what to use that is more natural, but now that I'm finally well, I'm getting ahead of the game for next time we come down with the flu. Here are some natural ways to fight the flu:
Immune Boosting Smoothie from Happiness is Homemade
Homemade Immune Boost Instant Pot Elderberry Syrup from Adventures of a Nurse (this is a great recipe too)!
Cold & Flu Fighting Potpourri from Fireflies & Mudpies
Sore Throat Popsicles from Your Kids Table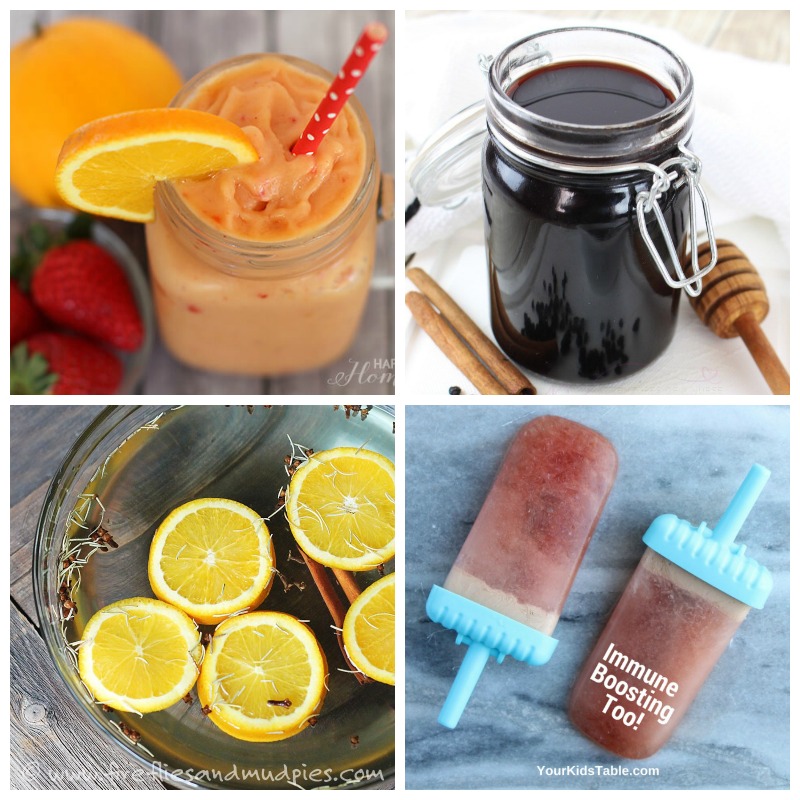 Soothing Lemon Thyme DIY Cough Drops from Happy Mothering
Homemade Elderberry Gummies from Paintbrushes & Popsicles
Flu-Fighting Tea with Ginger & Turmeric from The Soccer Mom Blog
Immunity Boosting Creamy Chicken Stew from Simplify, Live, Love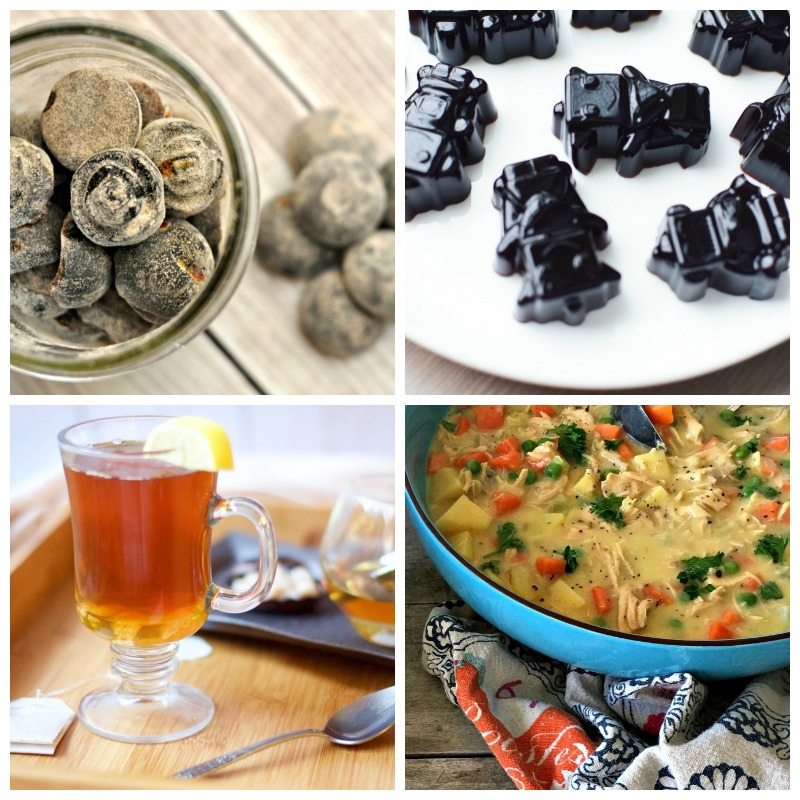 DIY Hand Sanitizer Spray from Mama Instincts
Homemade Headache Salve from Must Have Mom
Instant Pot Lemon Honey and Thyme Cough Syrup from Awe-Filled Homemaker
Homemade Decongestant Shower Melts from My Joy-Filled Life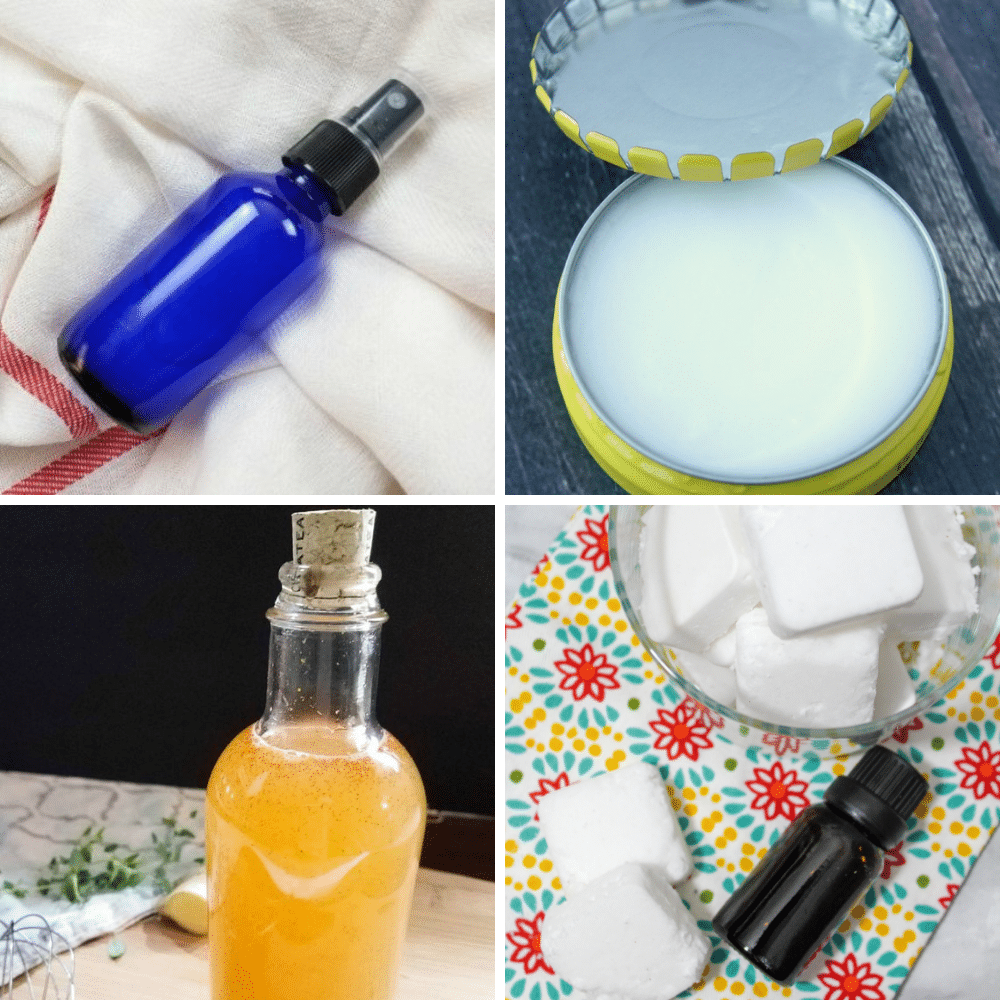 All Natural Chest Rub Bars from Happiness is Homemade
Ginger Lemon Honey Marmalade for Sore Throats from Urban Bliss Life
Natural Flu Shot Recipe from Turning the Clock Back
Soothing Bath Bomb Headache Remedy from Happy Mothering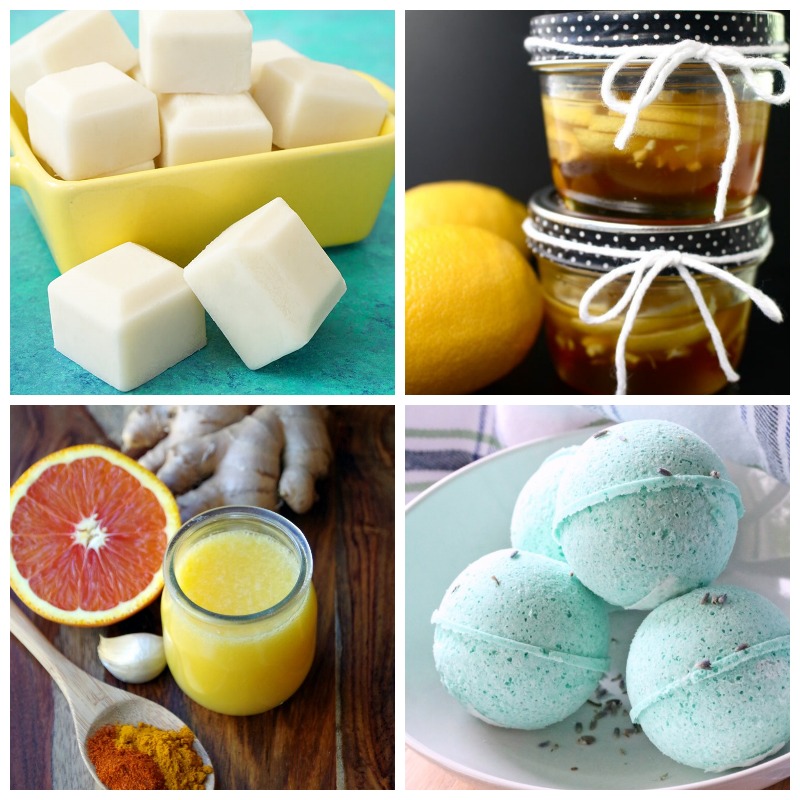 Do you have any natural home remedies that you use to fight sickness? I'd love for you to share in the comments!