Carving out time to spend together as a family is a top priority for us. In this day and age, there are far too many distractions that can steal away this precious family time.
Between work schedules, sports schedules, and extra-curricular activities, we can often be left with no time for each other. Babies don't keep, the informative years don't last long, and our sweet preschoolers turn into teenagers with the blink of an eye.
And that's why we need to be intentional in finding or making time to make family memories that we can look back on and cherish.
We generally have our family time in the evenings and try to get the kids outside whenever possible. The further we get further into the year, the less daylight hours we have, so I've brainstormed some family time activities that we can still do outside even after the sun goes down.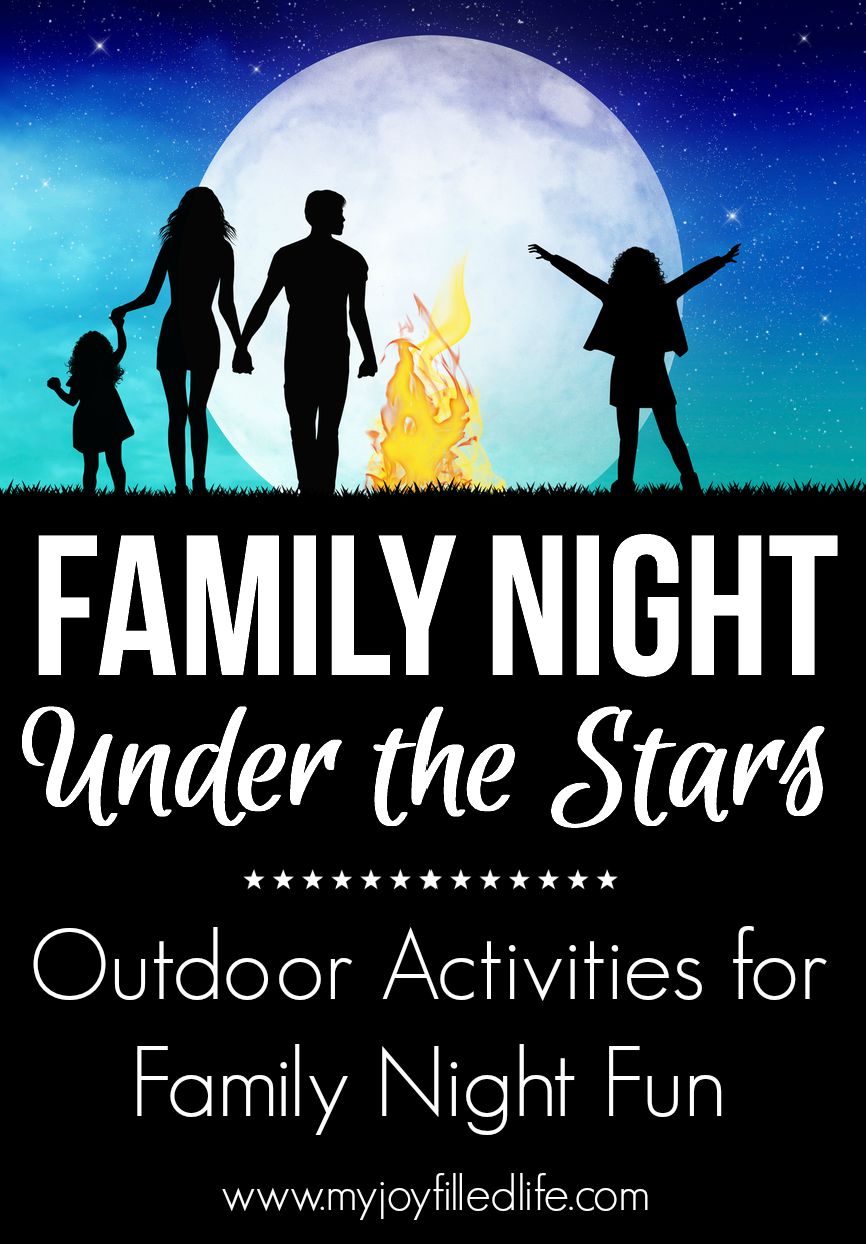 Have a campfire
This is a classic outdoor activity that everyone loves! And what's a campfire without S'mores? Be sure to have your favorite S'more fixings on hand to make this a super yummy activity.
After everyone has had their campfire treats, sit around the campfire and sing songs, play games, or just connect with one another with some good conversation.
If you don't have a place to build a campfire, there are many affordable and safe fire pit options available. Just be sure you check your local laws regarding campfires or bonfires.
Set up camp
Why not take your campfire one step further? Camp out for the entire night in your backyard!
Pitch your tent (before dark) and enjoy the great outdoors all night long. Camping in your backyard is a great opportunity for your family to try out camping before you try it in the 'real world.'
Of course if you are camping enthusiasts, this is still a great idea for spending quality with one another if you don't have the time to take a full-blown camping trip.
Stargazing
If it's a clear night, grab a blanket or quilt, lay it out in the grass, and lie down to see the heavenly wonders that the Lord put in the sky.
See who can spot the most shooting stars, identify constellations or make up your own, see if you can spot any planets, or figure out which phase the moon is in.
Do a little reading and research before you head outside so you know what you will be looking for or looking at. This would be a great family activity to do during or at the end of a unit study on space or astronomy.
Sign up for the Summer Stargazing course for families – it's FREE! Starts June 15, 2021.
SAVE 10% on all Journey Homeschool Academy courses with code JOYFILLED through 7/31/21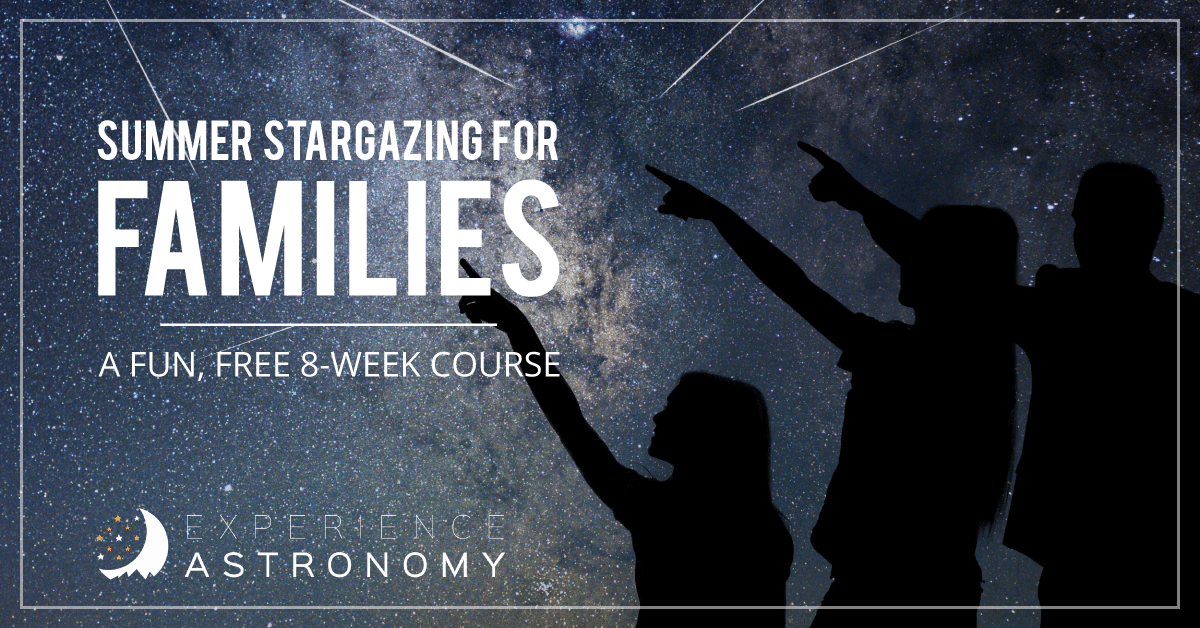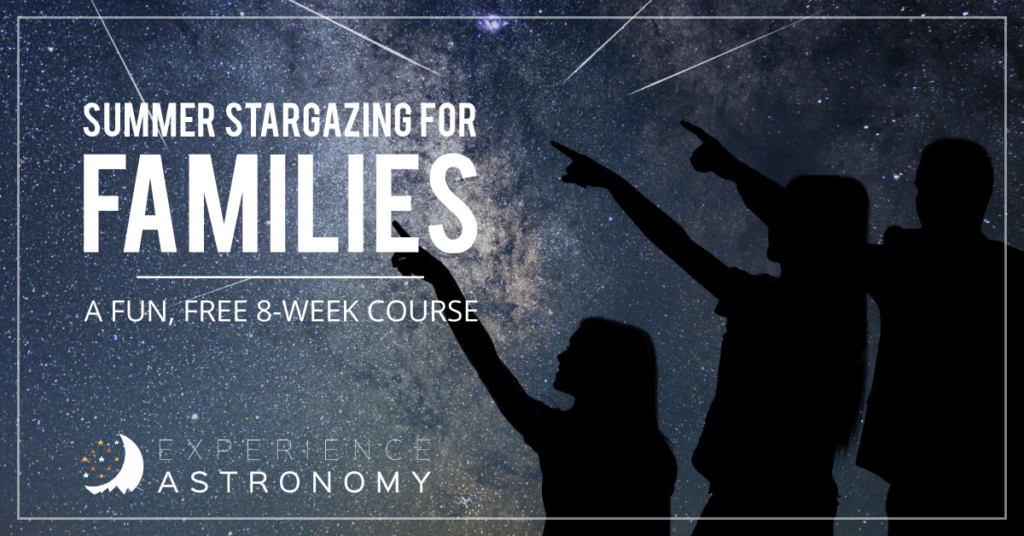 Here are some books and resources to facilitate your stargazing –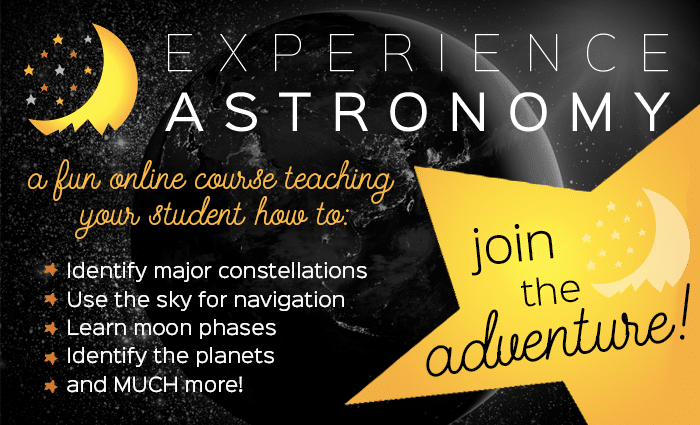 Outdoor movie
Take family movie night outside! This will take a little prep and planning, but it will be such a blast and a fun memory. It might even become a summer tradition or you could turn it into a neighborhood event and event your neighbors.
Here's a little tutorial on how to make your own outdoor movie screen – DIY Outdoor Movie Screen.
Flash Light Tag
If you're not familiar with flash light tag, it's kind of a mix of hide & seek and tag. There are several variations and you can always tweak the rules to fit your needs (just make sure everyone knows the rules before you start).
One player is IT and starts at 'home base' (as determined by all the players) and the other players hide. After IT counts to a predetermined number, IT sets out to find the other players. Meanwhile the other players are trying to get back to 'home base' before they are tagged with the flash light by IT. IT uses the flash light beam to tag people out.
Fireworks
Now that we live in a state where fireworks are legal, we have been enjoying this freedom as a family with the occasional mini fireworks display. It's a lot of fun for both kids and adults. Please use extreme caution when using fireworks and observe your city and state's laws regarding the usage and purchase of fireworks.
Nocturnal scavenger hunt
Kids love scavenger hunts! Take this opportunity to explore the world around you, at night! There are lots of different things to see and hear at night that you can't during the day. Use this printable scavenger hunt to guide you, and don't forget your flashlight!
Story time
Chances are you are going to be reading your kids a bedtime story, so why don't you shake things up a bit and take it outside? Grab a blanket and some of your favorite story books and enjoy story time under the stars.
And if you really want to make it exciting, add one of these Shine-a-Light books to the storybook lineup.

You'll need a flashlight to really enjoy these books, and being outside at night will be the perfect setting to read these. There are things hiding on the pages of these books, but you'll need your flashlight to see them. There are currently 6 books available in this series from Usborne Books – Secrets of the Seashore, On the Construction Site, Secrets of Winter, Secrets of the Rain Forest, Secrets of the Apple Tree, and On the Train.
*Please use caution and common sense when using fire or fireworks. Never leave children unattended around fire or fireworks.