This post is sponsored by General Mills, but my love for their cereal and family fun is all my own!
Our family loves cereal! And our family loves movies! Put the two together and it makes for the perfect family movie night!
And right now Big G Cereal (General Mills) is making it super easy to have a family movie night with FREE movie downloads.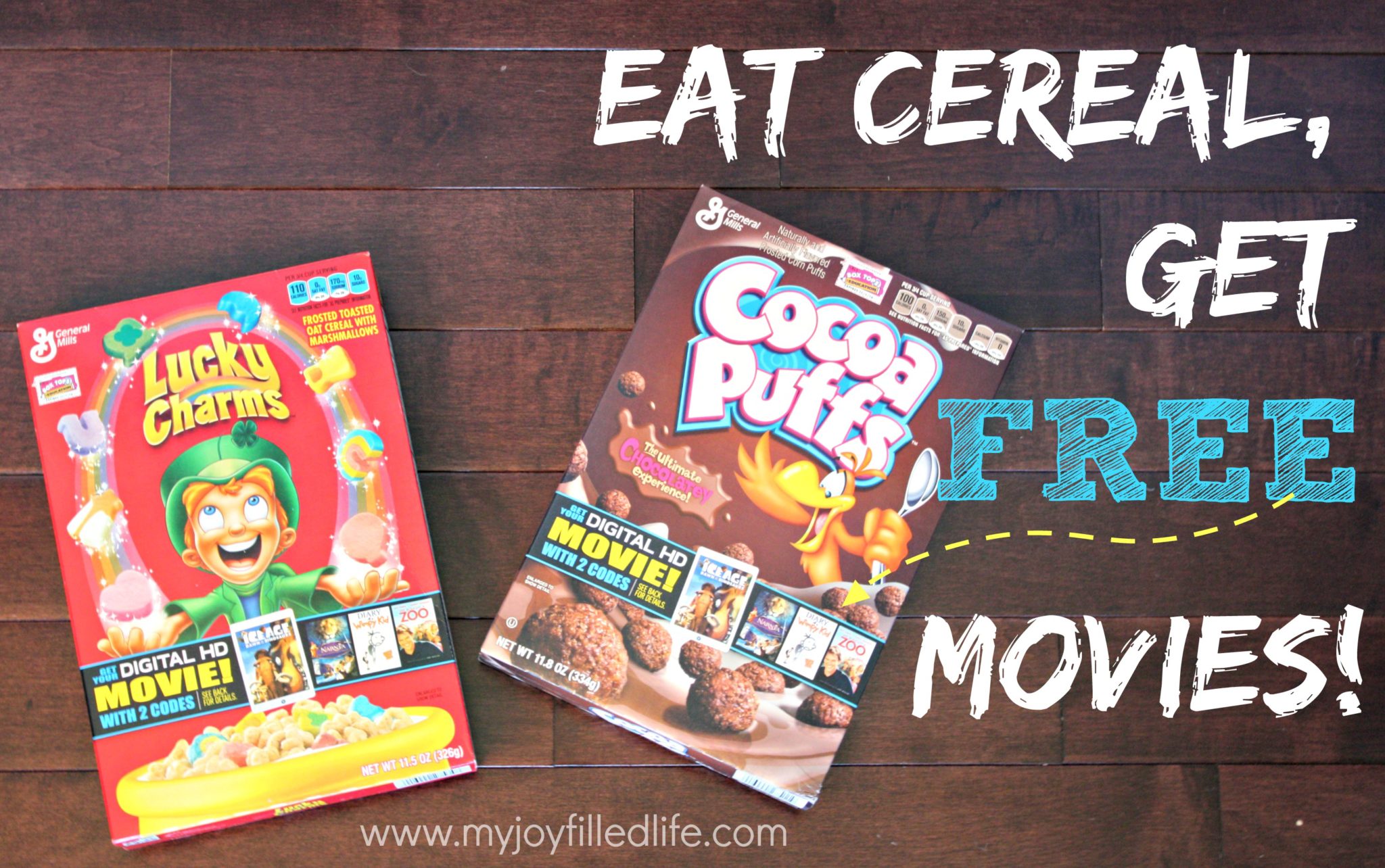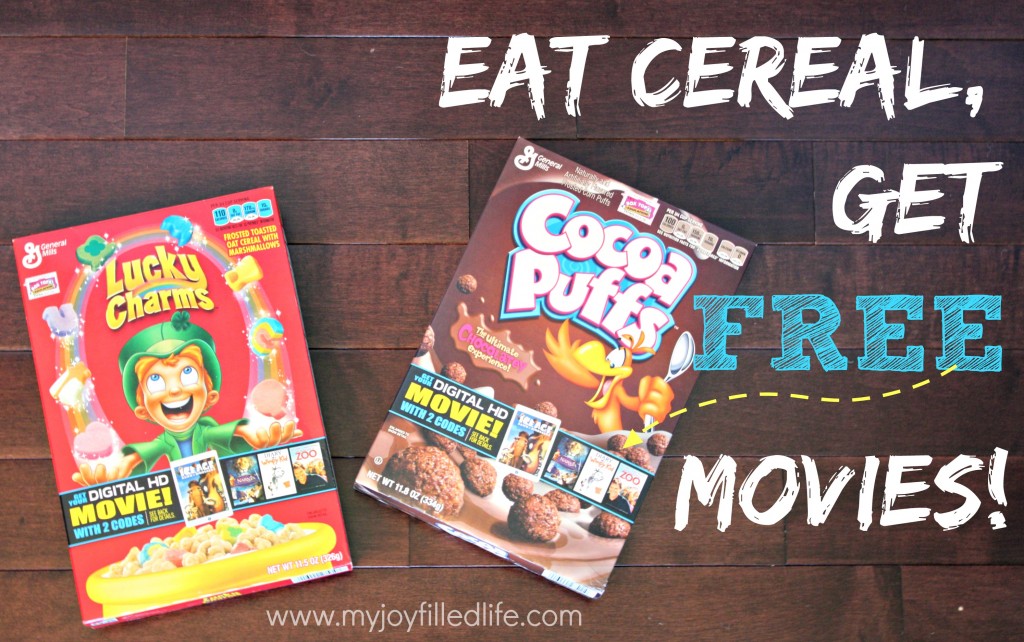 With the purchase of two, specially-marked packages of General Mills cereal, you get one movie download.
Choose from the following cereals:
Honey Nut Cheerios™
Fruity Cheerios™
Frosted Cheerios™
Lucky Charms™
Reese's Puffs®
Trix™
Cocoa Puffs ™
Golden Grahams ™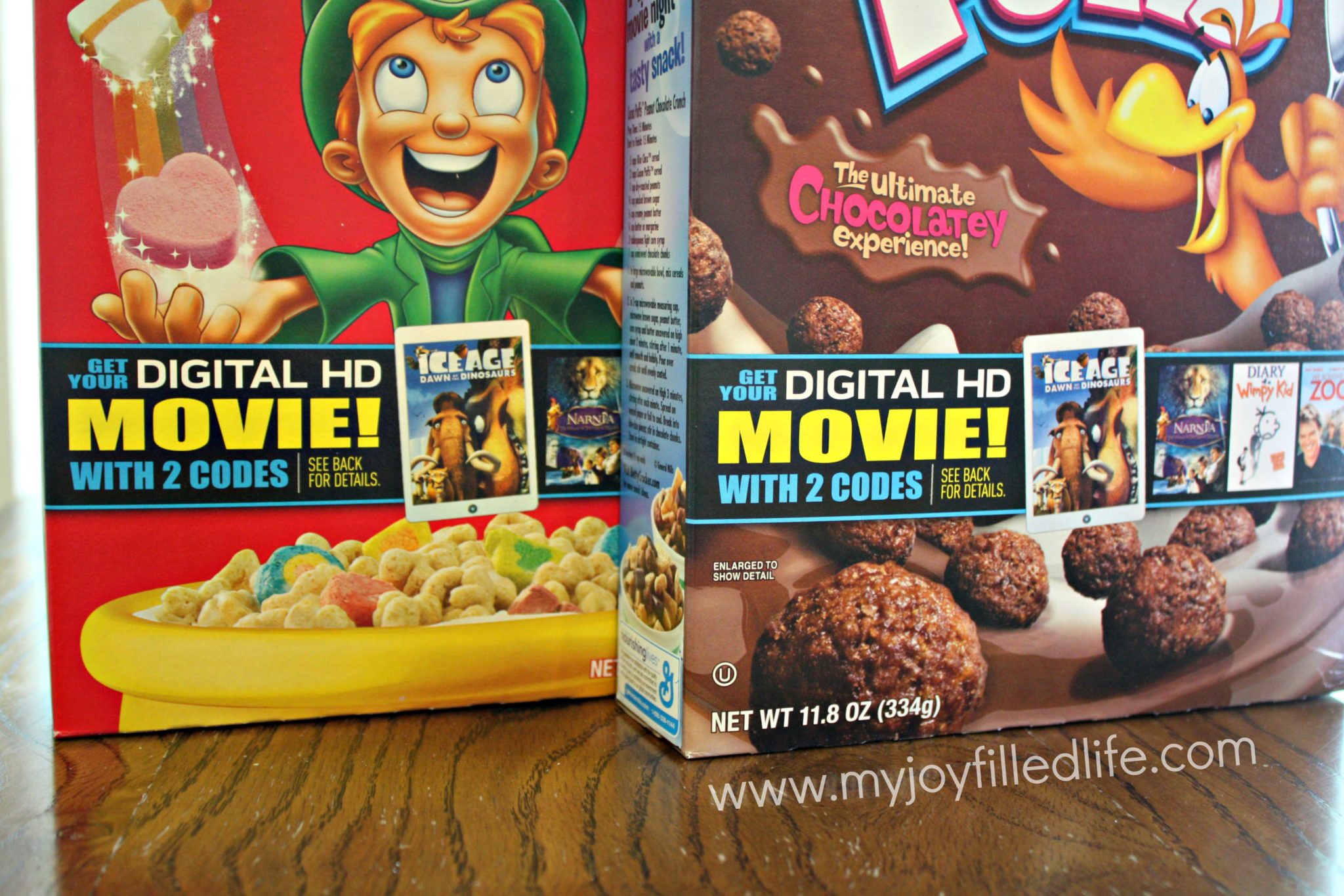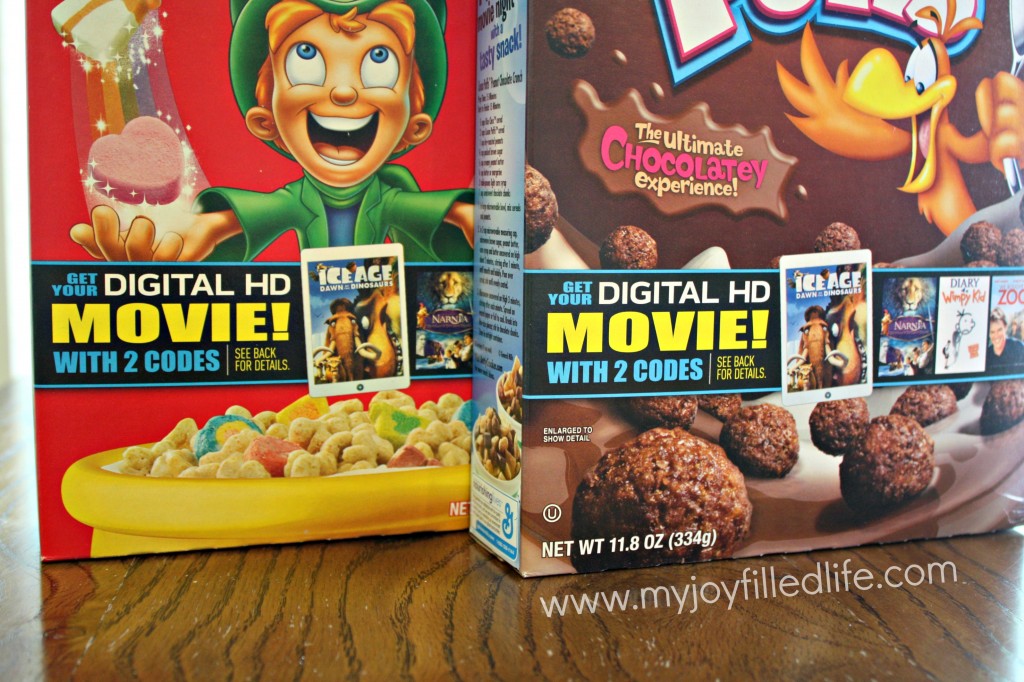 And then choose from the following movies: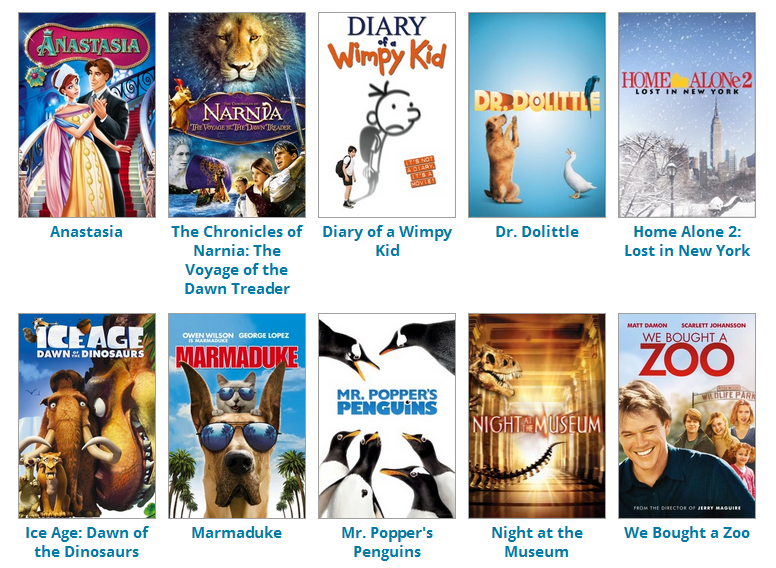 Downloading is easy; just follow these simple steps.
Enter two 16-digit unique codes that are printed on the inside of each participating Big G cereal box (each box has one code, so you will need to purchase two boxes of cereal).
Select from the 10 movie options for download.
Choose to redeem from Target Ticket, Vudu, or Google Play. Then hit the "Redeem" button.
Please Note: all movies must be downloaded prior to August 31, 2015.
One of the nice features of these movie downloads is that you can watch them on any device – TV, computer, phone, or tablet, which makes them perfect for taking them on the go (anyone have any road trips planned this summer?).
I took a poll of all the family members to see which movie we would watch for family movie night. I let each child pick their top two movie choices – Mr. Popper's Penguins was the winner.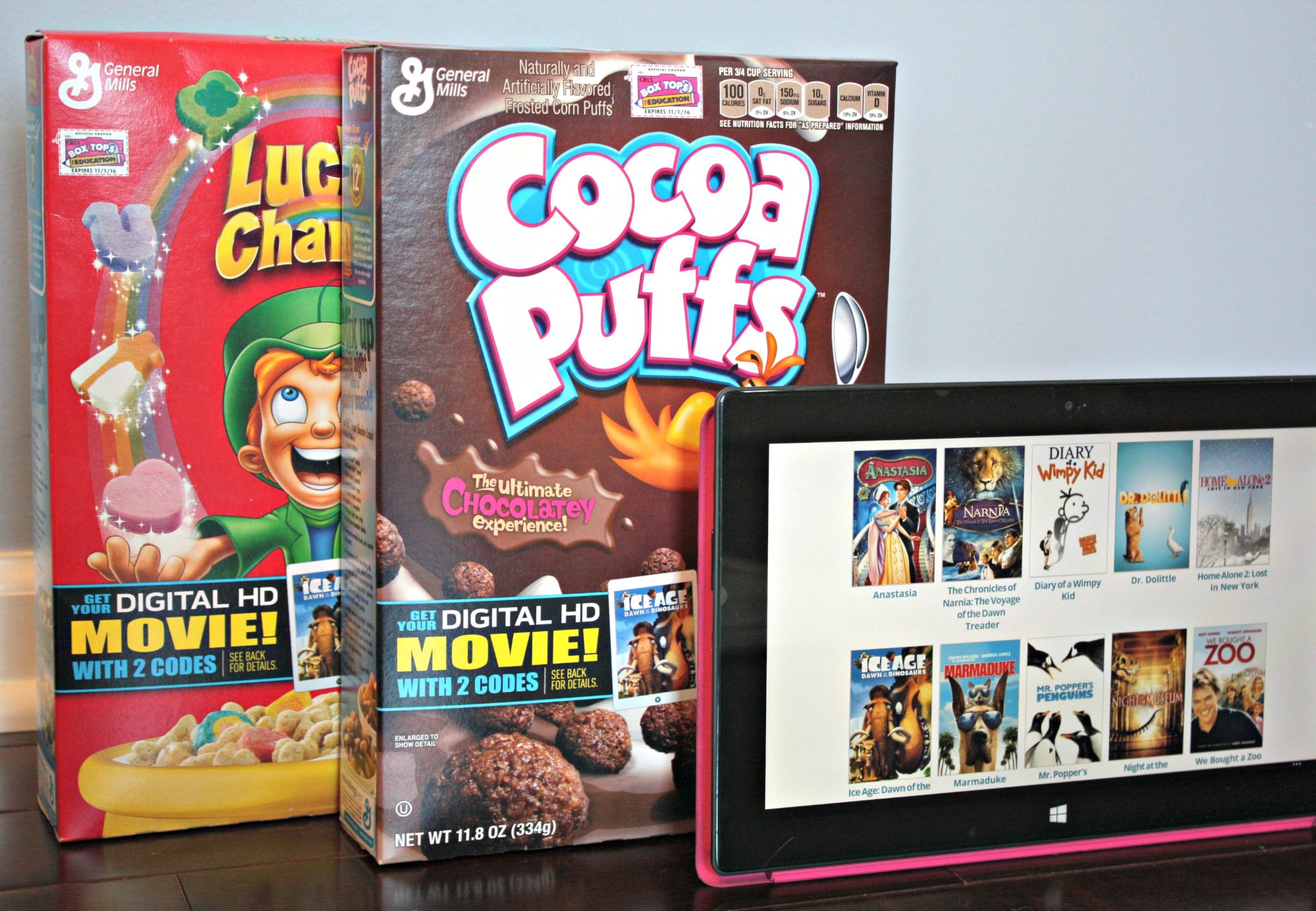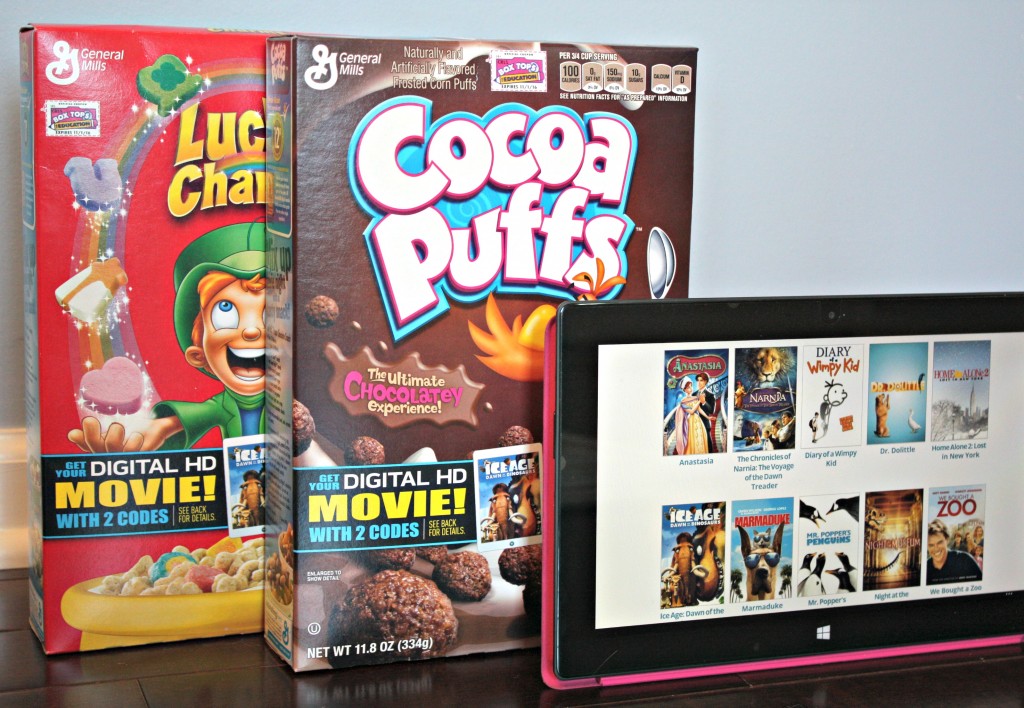 Make a Snack
What's a movie without a snack to go with it? My oldest daughter and I threw together a yummy treat for the family to enjoy as we watched our free movie. Our whole family loves peanut butter, so this snack ended up being a big hit.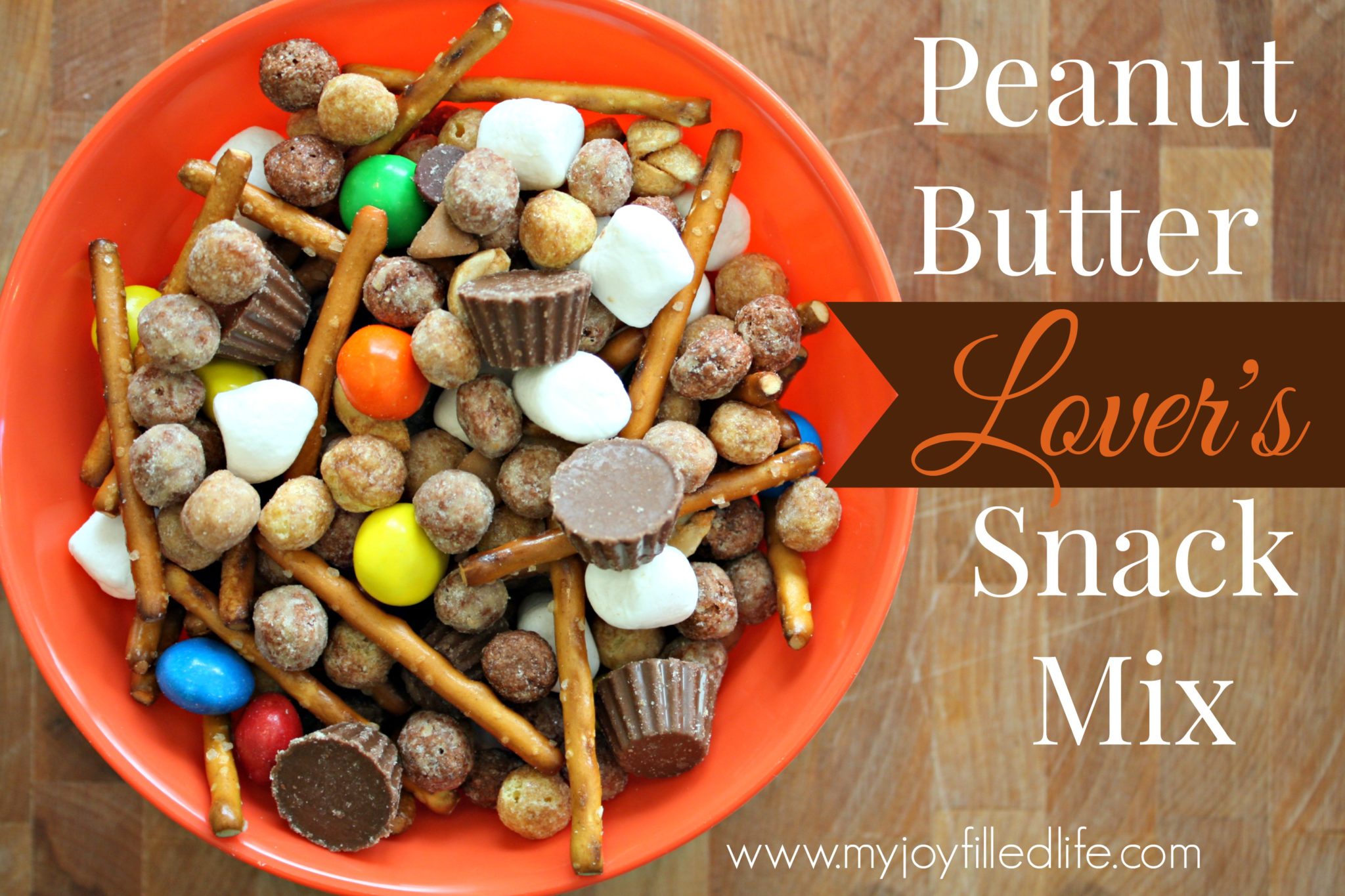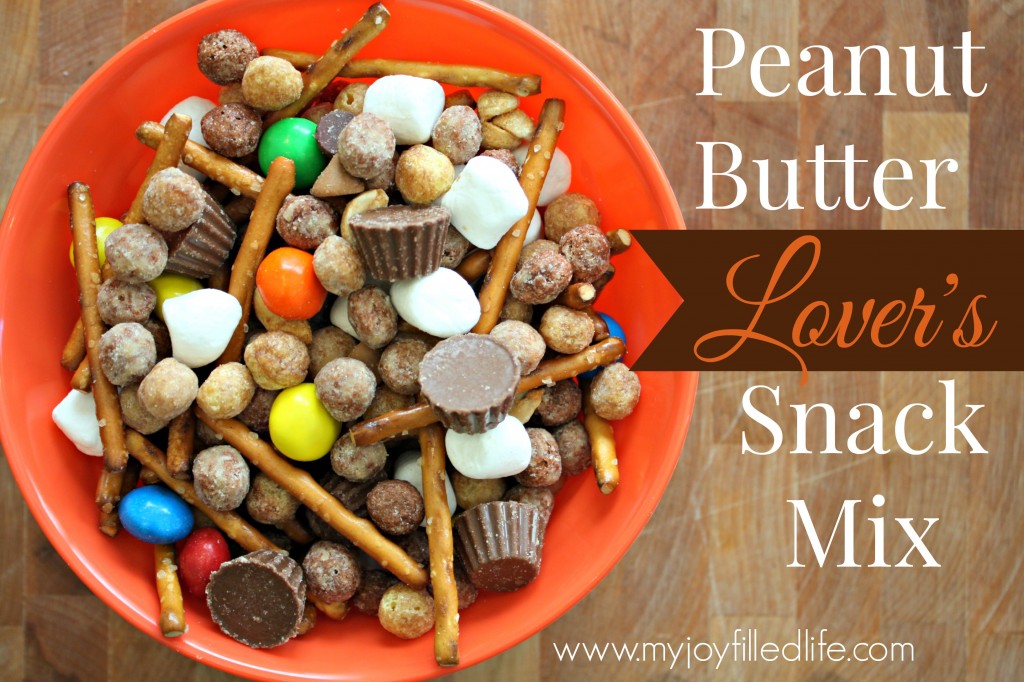 Ingredients:
6 cups Reese's Puffs® cereal
1 1/2 cups candy-coated peanut butter candy
8 oz. package of Reese's mini peanut butter cups
Directions:
Mix all of the ingredients in a large bowl.
Serve immediately or store in an airtight container.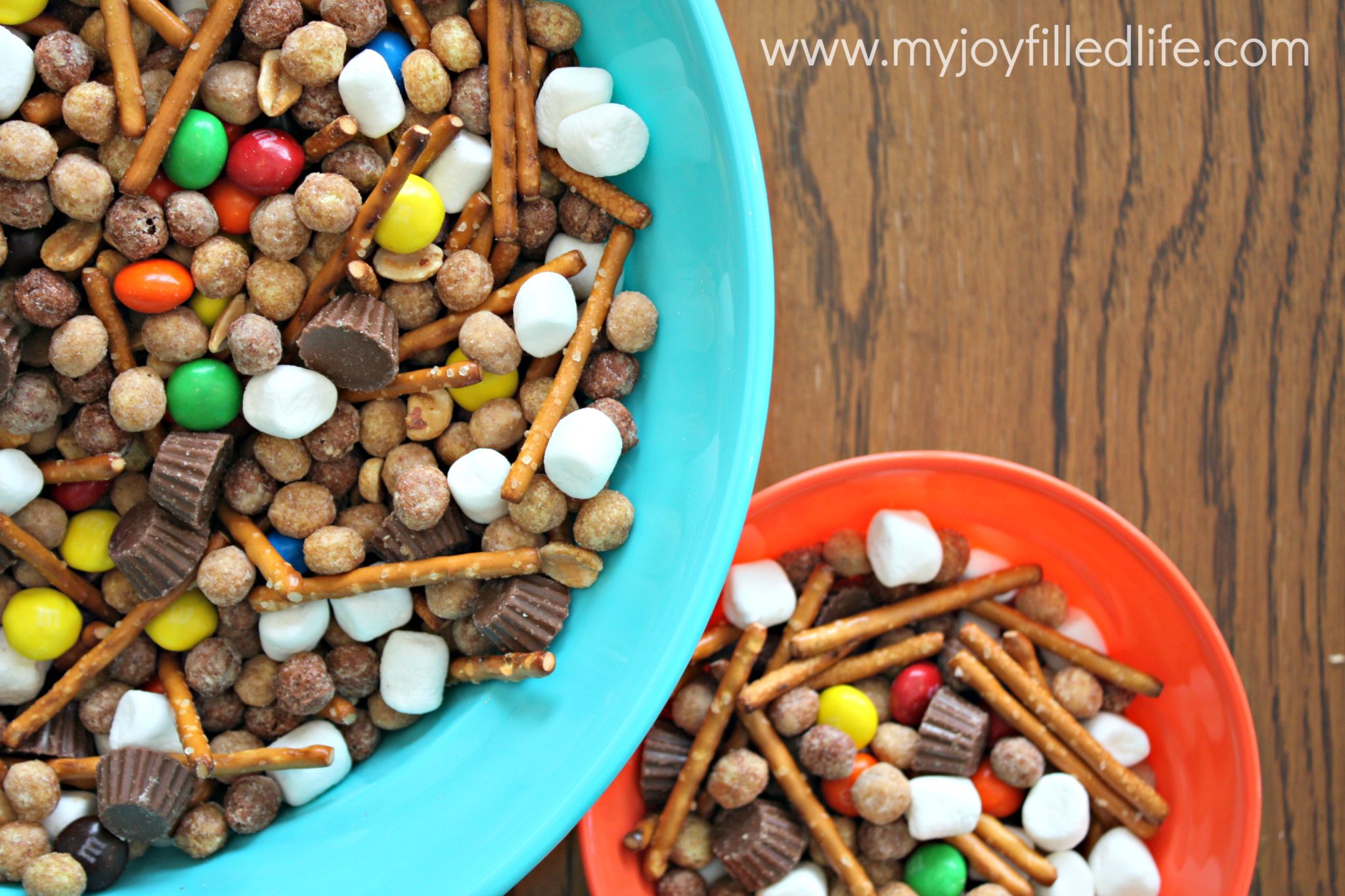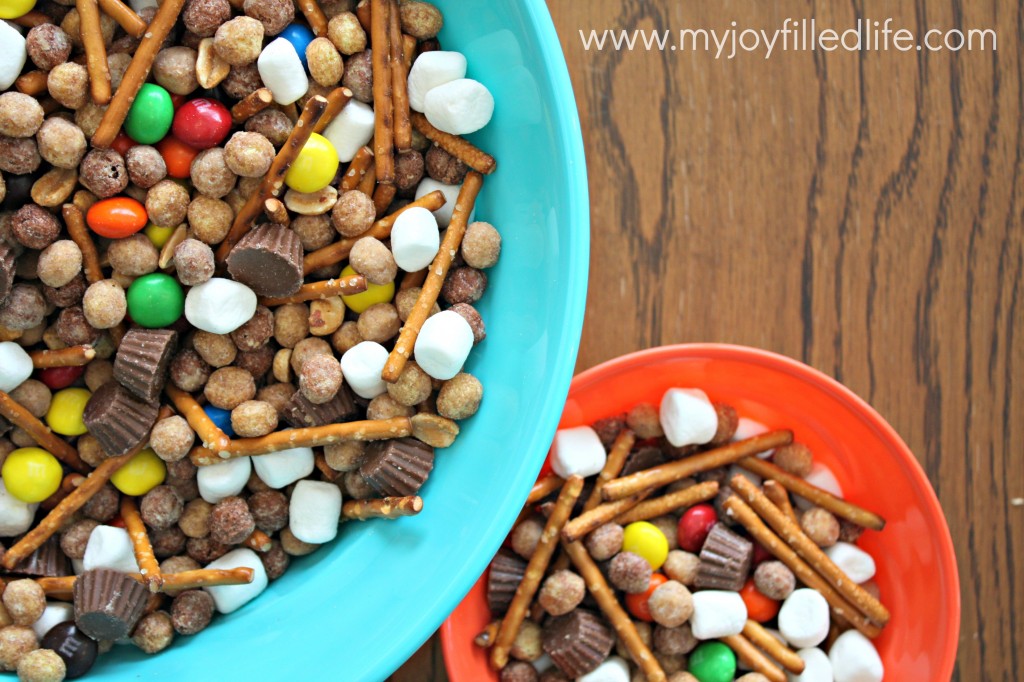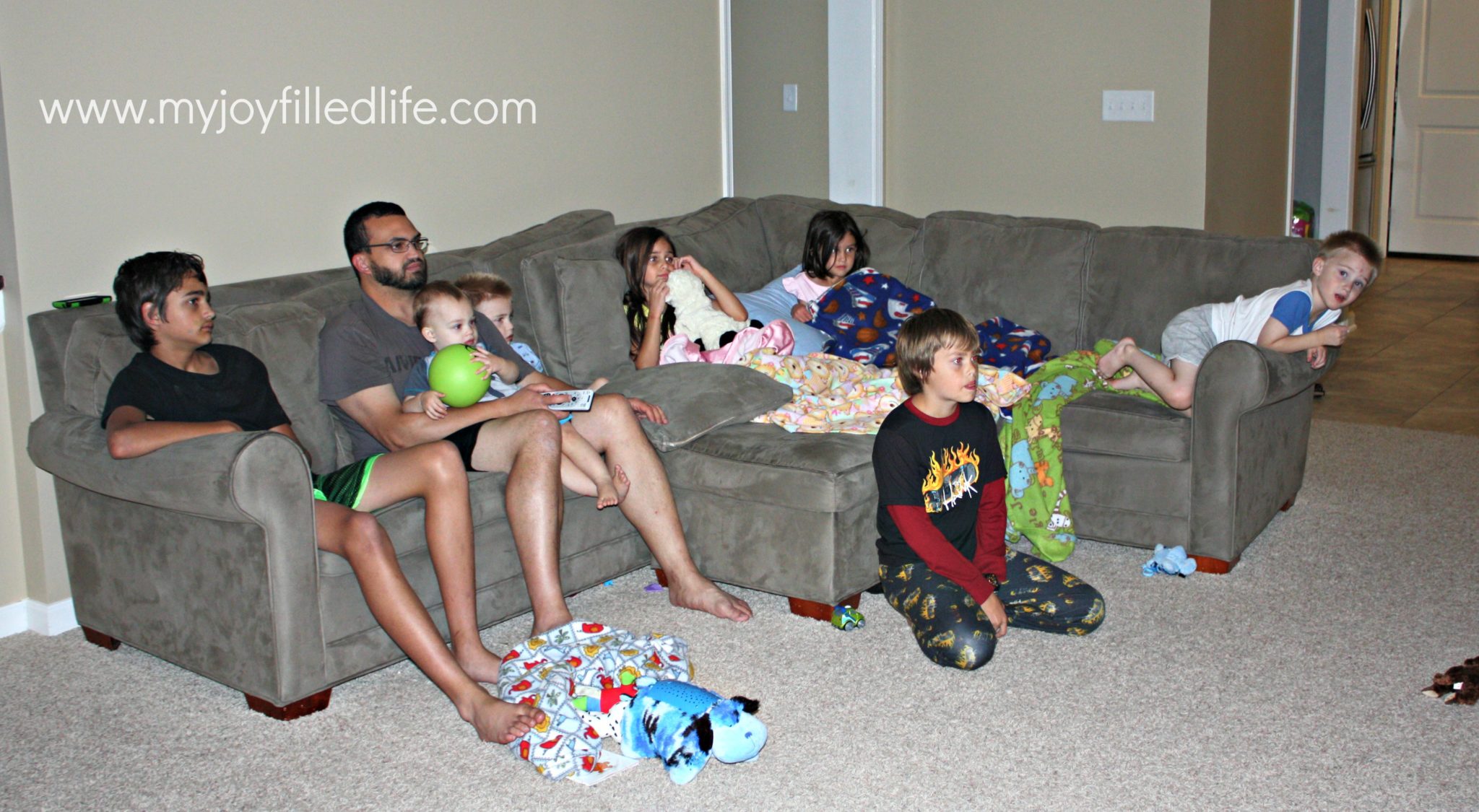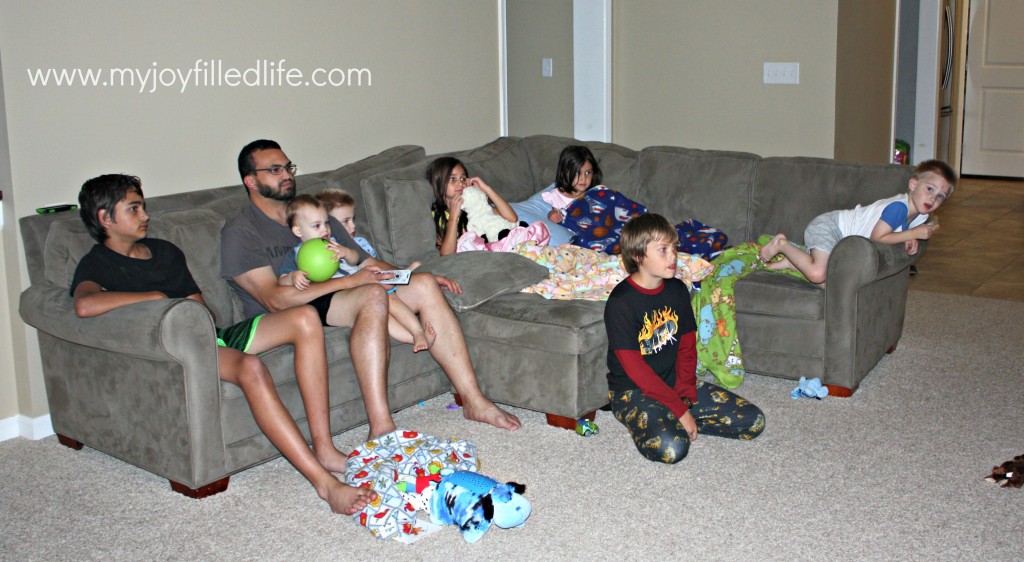 Which Big G cereal is your family's favorite?
Which movie would you choose for family movie night?
Click here to watch the video below: