Take a look at our list of easy books to read for young kids – having books that are fun and engaging can help instill a life-long love of reading in your children!
Teaching your little ones to love reading might seem like a monumental task, but it is as simple as making certain they have plenty of books when they're little. You can start this as early as infancy with soft books made for small ones to chew on.
Yes, all they'll do is chew, but they will learn to love a good book. Even if your little one is too young to read by themselves, story time can be a great way to not only teach them to love reading but to also spend quality time together.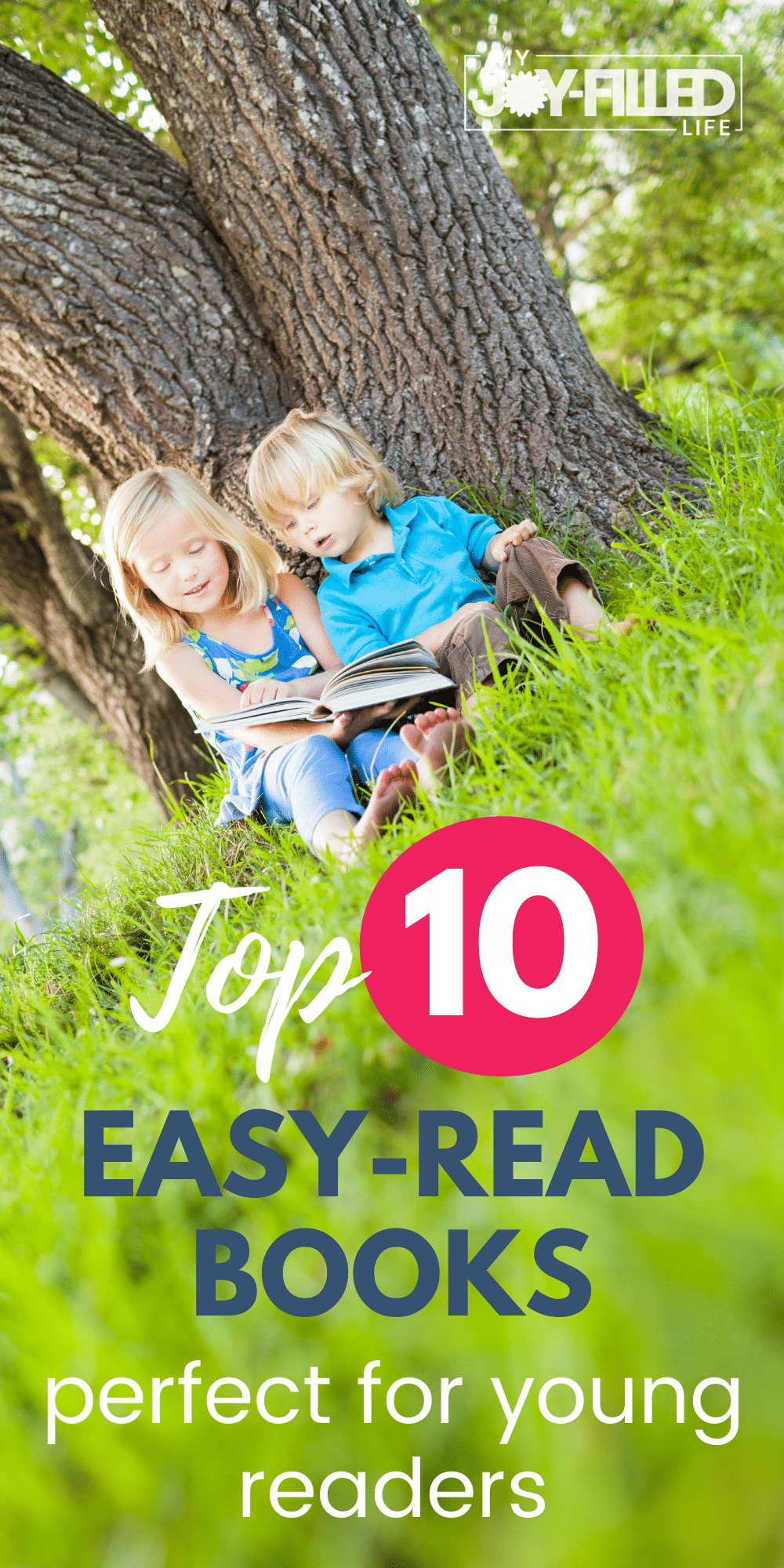 Starting them out on books that they will love is incredibly important. When you're teaching littles to love to read, a great story that will keep them entertained is almost as important as a story that teaches them. If they get bored, they will not want to read, but keep them entertained and they'll learn to love to read for life.
Having a full bookshelf of age appropriate books will ensure that your children not only have something to keep them entertained but also that they do well in school. Students who love to read tend to be voracious learners their entire lives choosing to learn new skills and lessons on their own a lot of the time.
In other words, fostering a love of books and reading can help to set your child up for a life that is filled with learning and learning is never a bad thing.
If you're having trouble finding great book ideas for littles, try one of these ten easy to read books for littles. They're a great place to start filling your child's bookshelf.
10 Easy to Read Books for Little Kids
If You Give a Mouse a Cookie is a classic that all kids will love. Not only will it entertain your little, but it will also teach them at the same time. The biggest lesson that it teaches is personal responsibility by teaching that what we do matters in the cleaning of the mess at the end of the book. It can also open up a dialogue about how all actions have consequences and that consequences can be good or bad.
The Giving Tree has been a family favorite for decades and the lessons it teaches go beyond just a fun book to read. Your kids will learn about everything from saying please and thank you to the importance of not keeping score or comparing yourself to others.
We all remember Amelia Bedelia and her antics. If you're looking for easy books to read and a fun way to teach your kids about following directions. Your kids can also have fun learning about forgiveness and even being graceful to yourself when you make a mistake.
On the surface, The Bear and the Fern may seem like just a fun book, but littles will have a blast learning the hidden lessons it shares. While reading it, they can learn a lesson on being a good friend, stepping outside of their comfort zone to try new things, being creative and more.

Little Bear is another classic that teaches great lessons on listening to your parents, love, being kind, and friendship. If your kids fall in love with the original book, there are others in the series to help teach and reinforce other lessons as well.
If you have very little ones, you can kick-start their education with Marley Bear at the Farm. Each page is full of learning for them! Learn what an animal is called, the sound they make, touch their fur/hair and more! Your little ones won't even realize they're learning!
TouchThinkLearn Wild Animals book is another for very little ones that teaches about animals. This time, they'll learn about wild animals such as lions, tigers and bears. Oh my!
Who doesn't love Curious George? Everyone's favorite chimp always has a fun and engaging story while teaching a moral lesson to the reader. These easy books to read are always reader favorites; especially at bed time!
For littles, learning about their emotions and how to manage them is an incredibly hard and sometimes hard to manage lesson. The Color Monster can help with that. Used along with movies such as "Inside Out," the combo can help children recognize which emotion they're feeling and learn healthy ways to express them.
Looking for a fun way to teach the alphabet? The Day Z Went First is it! This super fun book will have your littles learning without even knowing they're learning! It's great for story time, bed time or anytime!