It has been four years since we moved to the US with our boys. At the beginning, my main concern was the language: How well the boys were going to learn English while I homeschool them? That is a lot of pressure for a latina immigrant homeschool mom!
My English knowledge and understanding is very good. English was my favorite subject at school back in Puerto Rico and I have always loved to read and write it. But…my Caribbean accent is as bumpy as the waves of the Caribbean Sea that borders my Islita del Encanto.
This was the situation and the "plan":
Since my boys study at home, they would not be immersed in English as if they attended regular school.
My husband and I determined we would talk 100 % Spanish at home, as we have always done. We want them to preserve their native language and transmit our traditions and culture. For us it will be weird to say I love you instead of Te quiero.
I bought an English curriculum for Math and Language Arts.
They needed external exposure to English.
What will happen? That was my question. I decided not to force anything and not get worried. I just have to follow the plan and see what happens.
Along all the obstacles, changes, and new experiences that we encounter after moving to this country, I started homeschooling with the new curriculum. I read the text in English and translated it into Spanish while making sure they were absorbing the material they were studying. I called it 'double homeschooling' Ufffffff! On top of that, they didn't like the idea of mami speaking and reading English to them. They looked at me weird. And I am sure they did not understand 'ni papa' a lot of the stories I read to them in English. The first two years were very intense! I needed a lot of patience, determination, consistency plus acetaminophen to alleviate my headaches.

The wonderful thing about the outcome of our "plan" was that the element that influenced them the most, was not the English that I taught them at home, but the exposure they had outside the four walls of our house. The interactions with their American cousins, playing with their friends at the baseball field, attending the Phonics program on Saturdays and attending Sunday School were key to practice, absorb, put things in context and enrich their vocabulary. They started repeating phrases they heard, asking us how to say things in English, started to understand their favorite TV shows, and spoke to their friends without any shame. The mere exposure and the audacity of children can do anything!
Our third year and four here in the US has been important to strengthen their English skills. They now study independently on a daily basis and I only intervene to explain new material or if they need clarification. They have developed good listening and reading skills, and are able to engage in conversations with their new friends, coaches and adults.

Two weeks ago they were part of a play test of a well-known amusement park here in Los Angeles. I was so proud and my eyes started to blurred with tears as I heard them giving their honest opinion and recommendations about the prototype attraction they have just tested. Inside of me I was screaming: Yessss! How satisfied I felt knowing that my boys are doing well and getting better!
Are they completely fluent in English? No. But they are getting there. They understand, read and express themselves well enough to hold a basic conversation and to have fun with their friends. Their accent is more soft and americano than ours and now they correct and make fun of our pronunciation. "Papi don't say 'important', instead say 'impawrnt'." They can make fun of me all they way because what matters to me is that they are mastering the English better than us while keeping their native language and traditions.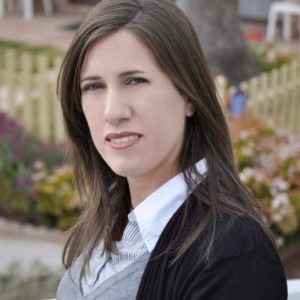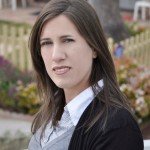 Mayra is the author of Estilo Familiar where she shares the adventures about homeschooling while trying to manage her home in an efficient way. She also writes on Cocina Latina for About.com, is part of the TOS Crew and participates in marketing campaigns for recognized brands.