I was 31 when my husband and I embraced the conviction that we would be open to as many children as the Lord saw fit with which to bless us. The comments started almost immediately.
"Are you sure you know what you're doing?"
"You have at least a decade of fertility in front of you!"
"What if you end up with a dozen kids?"
"Be prepared to be swamped!"
Secretly, I hoped that friends and family were right; in no time, we would be back in the business of diapers and late night feedings. We already had three children, ages 8, 6, and 4. Who knows, I thought. In five years time, maybe we'll have doubled our family size!
That was in August. In November, I greeted my husband on a stormy evening with a positive pregnancy test tied to a single arrow. We had said yes to God, and He had answered. Our first change of heart blessing was on its way. God even threw in a bonus: an ultrasound found not one, but two little beating hearts. We prepared for the happiest flood of our lives.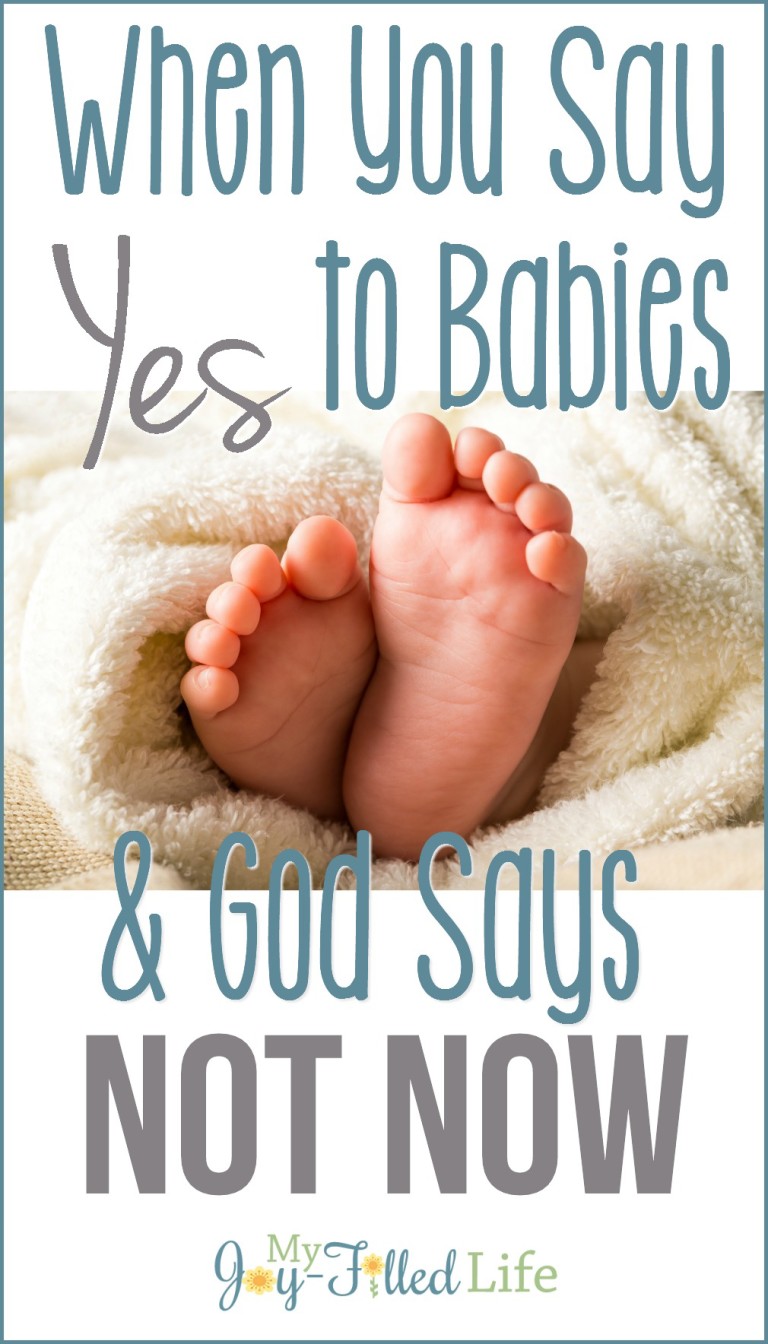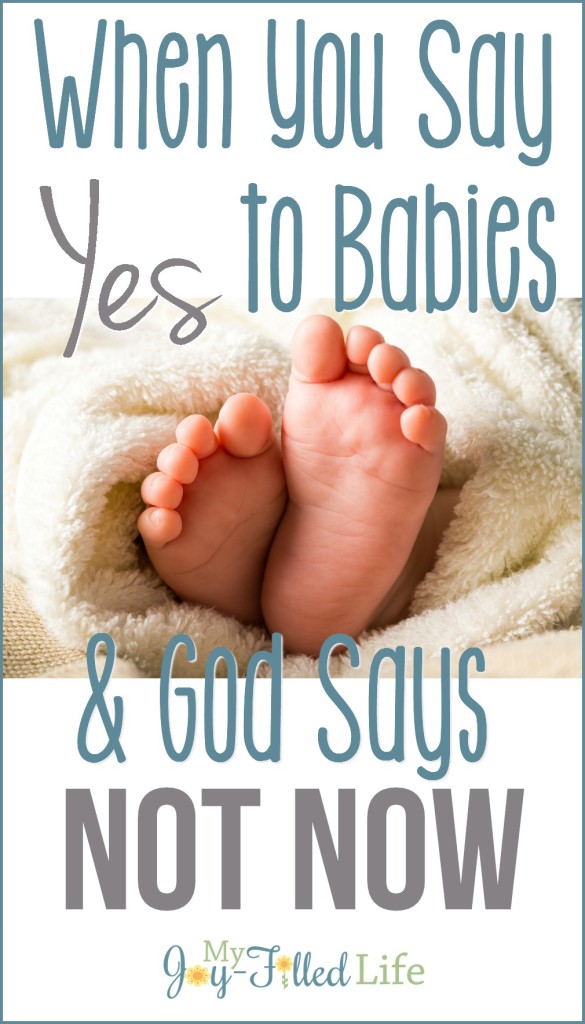 Only it didn't quite end the way we had hoped. Rather than shopping for layette items, I suffered a miscarriage. Rattled, grieving, we thanked God for the time we had had with our gifts, and pressed on into a future we were sure would bring babies to our willing, waiting arms. After all, we had said yes. We had walked forward in obedience to a conviction laid upon our hearts. We wanted a good thing that lined right up with Scripture.
But God said no.
Not just once. Multiple times.
And then … silence.
No positive tests. No hopeful moments of "maybe this time." Nothing.
We waited. There were moments when we waited well. Moments where we took our laments to the Lord, laid them at His feet, and left them there, rising again in faith that His plans were to prosper us. There were moments where we forget, just for a bit, the ache of loss and the bitter emptiness that swept over us.
But those were just moments in a long string of years that tasted so bitter, at times, I could barely stand to open my Bible. The story of Rachel, raging against her husband, was often me– but my anger burned against God. "Give me children, or else I die" (Genesis 30:1) was the cry of my heart. And I withered.
After a long, dark season, I began to heal. Like the meandering journey of the Israelites through the desert, I found my way, finally, to my Canaan– a promised land that didn't come with babies, but instead with a newfound peace, a deeper faith, and the realization that a reward was not promised to us with our act of obedience: obedience was the reward.
There were many, many takeaways that God taught me during those months that stretched into years. And while I don't wish to walk that particular desert again anytime soon, I can tell you that the lessons learned have changed the way that I look at faith, God, and my own heart.
1. Children, pregnancy, and even motherhood can become idols.
Without realizing it, I shifted into a mode of worshipping the state of growing a baby. I longed for it, I daydreamed about it, I cried out to God for the fulfillment of my desire. I looked at those around me so easily (it seemed to me at least) carrying healthy babies to term and I felt that they were more blessed than I. But anything– even good things– that claim first place in our hearts before our Savior is idolatry. Realizing this, and repenting of it, was one of the most humbling experiences in my life.
2. Do you simply want a baby, or do you want to be fruitful?
Bearing godly children is one of the chief purposes of marriage (Malachi 2:15). But the idea of "fruitfulness" extends far beyond the womb. The Bible lists a variety of ways in which we, as women, can serve to build His Kingdom through our labors. Raising children is surely one of the most satisfying, but serving the church body, mentoring other women, and being faithful with the gifts He has put at our disposal brings more glory to the Lord than demanding a child.
3. What if that "no" is actually a "yes"?
Through the process of discovering God's will for our family, we discerned that our desire for more children had roots somewhere else: in our case, it was adoption. Through God's patient and loving, "not now," the life of our family has been changed forever. When we were able to release our passionate longing for the experience of giving birth to a baby "of our own," we discovered that there were three other children equally "our own" already waiting for us. If God had opened the doors to biology, I doubt we would have been as faithful as to pursue the heady process of adoption.
Nine years after our choice to follow the radical call to hold open our hearts and home to the blessing of more children, we have indeed more than doubled our family size. We now have eight children– two of whom, ironically, God gave us as "good measure, pressed down, and shaken together, and running over" (Luke 6:38) through the miracle of birth. But only after we had surrendered a second time. This time, not to the call to hand over our fertility, but to something even deeper: the gentle ask of our entire lives, our entire image of who we are and who we serve … and how good He is, all the time.
This is a post from Heather Schwarzen of To Sow a Seed