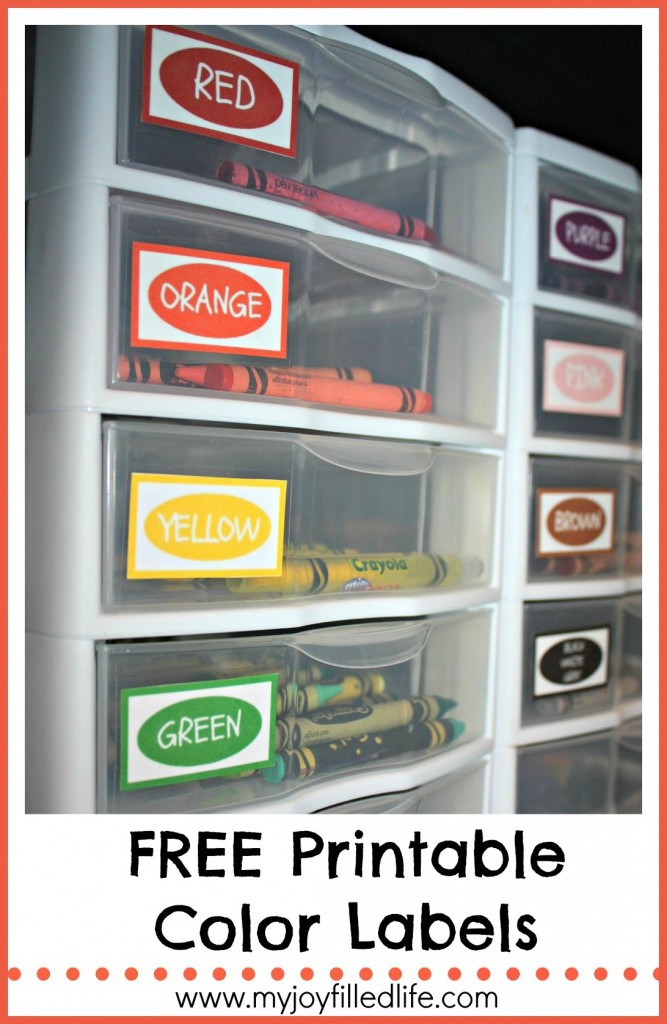 I was so tired of the crayon chaos at our house! We had several containers of crayons that were all different sizes, so not easy to store or stack. Something had to be done, for my sanity's sake, so I got right on Pinterest and looked up crayon organization. I finally found some inspiration from Laura @ Kinder Kraziness. There were a lot of neat ideas out there, but I decided I liked this one the best, and I already had the 5-drawer Sterilite thingies. I sorted my crayons a bit differently than Laura and I made my own labels (which you can download below). This is the final result:
I gave each color its own drawer, except I combined black, white, and gray. That left me with one extra drawer which I'm using to store broken crayons for projects such as these:
You can download your own color labels by clicking the image below. I've included 3 different sizes. Use them for crayons, markers, paper, cardstock, legos……..
And here are some other neat crayon organization ideas I found and thought I'd share with you: