The Christmas book Advent countdown idea seemed to get really popular several years ago and it is still a popular countdown idea today.
When I first heard of the idea I thought it sounded really neat, as I love Advent calendars and counting down to Christmas. But it also seemed pretty pricey. Here is was November and how was I going to afford to buy 25 books in order to do this fun countdown with my kids? So I tucked that idea away for later and decided that maybe I would just buy a new Christmas book or two each year (at that rate, maybe I'd be able to do this activity with my grandkids instead).
So last year I decided that I didn't want to wait and I wanted to enjoy this neat idea with my kids. I had to plan a little more in advance in order to have all the books I would need and to wrap them all too.
Below are the ways (plus a few extra ideas) I made our collection of Christmas books so that we could read one daily as we counted down the days to Christmas – without breaking the bank.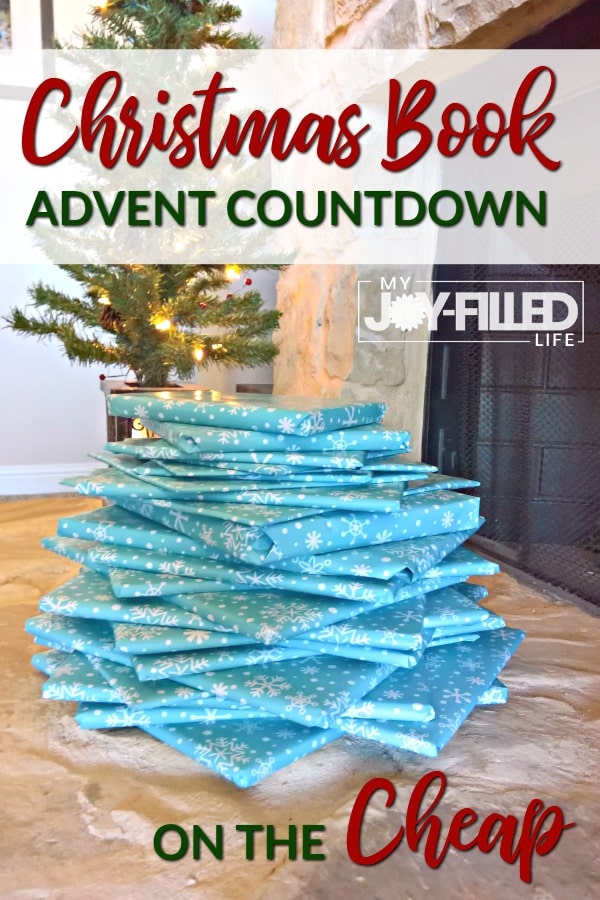 Check your own bookshelves
This is probably obvious, but I thought it should be mentioned anyway. And don't just go and pull out the ones you know you have; really look through your kids' books; you may be surprised at how many Christmas books you own and didn't realize or forgot you had.
Use the library
Instead of buying the books, borrow some from your library. Now I wouldn't recommend borrowing all 25 of the books from the library, as it would be nice to leave some Christmas books on the shelves for other patrons, plus many libraries have a limit as to how many holiday books you can check out at once. Just be sure to check your library's policy on this. Oh, and use these borrowed books at the beginning of the month so that you can return them on time once you have read them.
Borrow from family or friends
Ask your family and/or friends if they have any Christmas books you could borrow. Grandparents are especially good for this; my mother-in-law has tons of books for the kids at her house and has plenty to spare for us to borrow a few.
Amazon
You can get some brand new Christmas books on Amazon for pretty cheap, like for around $3. Now they will most likely be the paperback version, but that is totally okay. Below are some of the ones I found last year that were reasonably priced.
A Star for Jesus
The Christmas Story
Corduroy's Christmas Surprise
The Berenstain Bears and the Joy of Giving
Thriftbooks
I discovered Thriftbooks a few years ago and wish I had known about them sooner. I have since purchased many books from them for our homeschool, not just Christmas books!
Thriftbooks has all kinds of new and used books starting at around $3-4. With qualifying books, the more you buy, the more you save. They also have a rewards program where you earn $5 for every $50 you spend. Plus they have free shipping on orders over $10. You can get 15% off your first purchase too with code SAVEMORE. That reminds me, I think I have a rewards code that is expiring soon.
Half-Price Books
If you have a Half-Price Books in your area, stop in from time to time to see if they have any good deals on Christmas books. The selections and prices are always changing, so it's a good idea to do this through out the year.
Goodwill
Another place to visit throughout the year to check their book section is Goodwill. Their prices are already super low, but if you find books that have the specified color tag for the week that you want, you can get save even more!
Garage sales and library book sales
Garage sales are probably the places where I find the best deals on books. Some garage sales will have boxes upon boxes of books, and for super cheap – like a quarter to a dollar. You may have to dig around a little, but you might get some good finds.
Most libraries have used book sales once or twice a year as a way to raise money. Many of them will also run a nice deal on the last day of the sale where you can fill up a bag full of books for a set price. Be sure to inquiry with your local library to see if and when they have these sales.
If you want to do a Christmas book Advent countdown with your kids, my suggestion would be to start planning for it at the beginning of the year and to just keep the idea in the back of your mind in case you come upon a great garage sale, find a good sale, or plan to attend a used book sale at your library.
If you are looking for some ideas for books to buy and to keep your eye out for, these lists might be helpful –
12 Must-Read Christmas Books for the Whole Family
25 Days of Christmas Books (with free printable calendar)
20 Christ-Centered Christmas Storybooks
You might also like:
Nativity Story Stones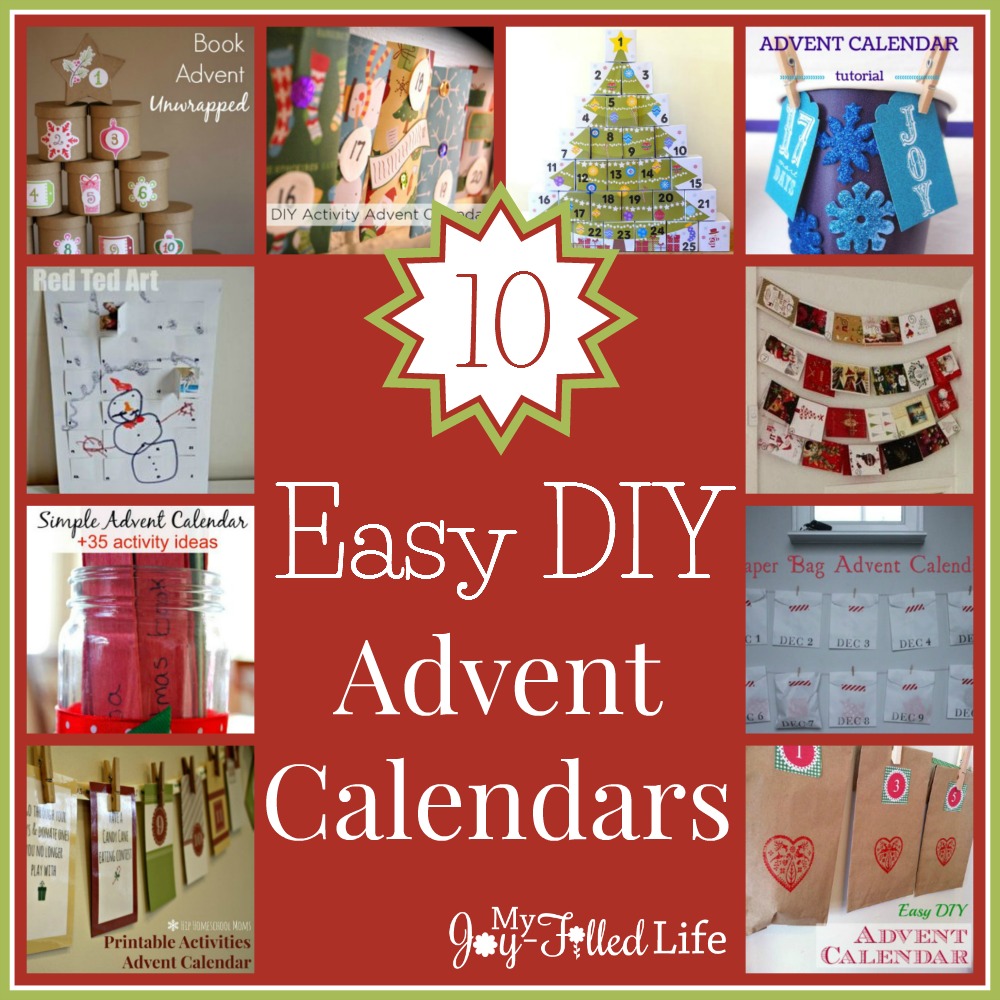 Easy DIY Advent Calendars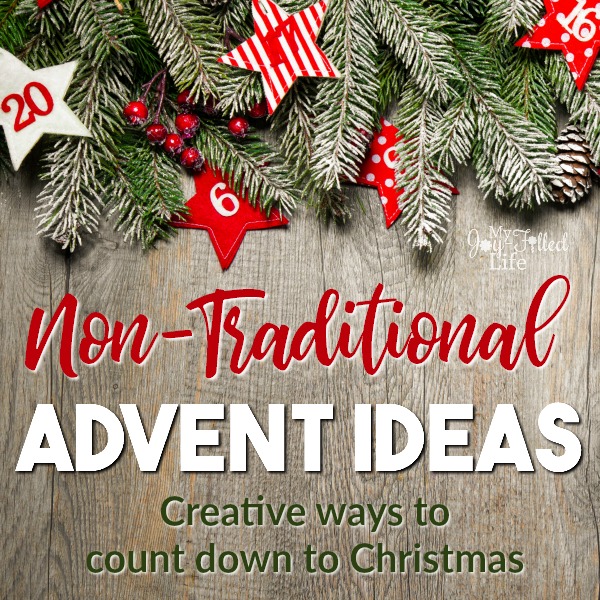 Non-Traditional Advent Ideas