No matter what stage of raising children you are in, or even how your own particular raising style differs from others, we can all agree that character building is such an important piece of the parenting puzzle.
Raising up children to be respectful and respected members of society, is just as important of academics- and that is one thing that doesn't change whether you're homeschooling or not!
The best part about active, hands-on parenting, and even more so homeschooling, is that we can easily impact our children by living Jesus-led lives. And when we practice being good examples of Christ, our daily activities will easily translate into Bible-based parenting foundations that we can build on!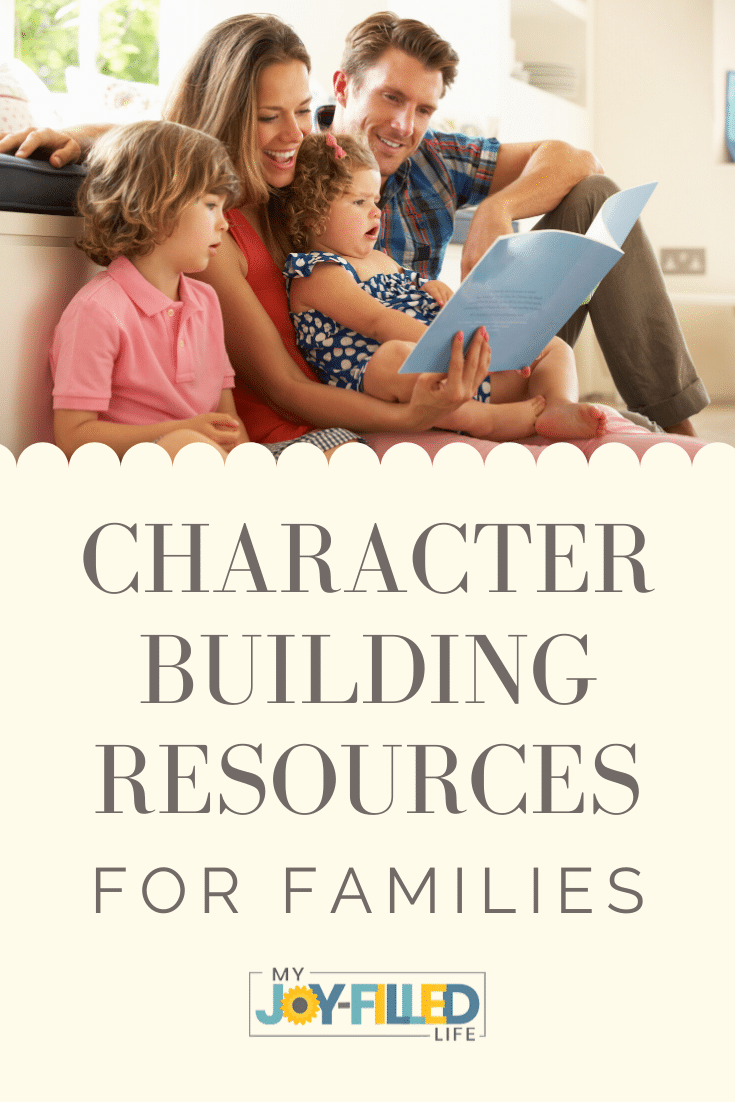 What exactly is character building?
Simply put, character building means to teach our children in a way that encourages useful and respectable features that will prepare them to be moral, ethical, honorable, and self-reliant.
But even easier than that? We train our children to be good followers of Christ, allowing Him to work those good and perfect gifts of quality character in them.
What are some examples of Character Traits?
A good place to start would be what we know as The Beatitudes, where Christ preached the Sermon on the Mount. Those important featured attitudes were people who were meek, righteous-seekers, peacemakers, pure in heart.
Even looking at the Fruits of the Spirit, we should be able to mimic those same traits to our children!
Any time the Bible speaks about ways we should conduct our lives, how we should act, look, or even live- those are good character traits to focus on!
Other, more common traits are; merciful, forgiving, kind, brave, loving, gentle, generous, sincerity, responsibility, good work ethic, empathy,
17 Character Building Resources for Families,
Looking for more Character Building Resources?
Check out the My Joy-Filled Life Shop where you can find more of these amazing Character Building Resources!
Monthly Scripture Character Copywork
The monthly scripture copywork calendars are now EDITABLE, making them super FLEXIBLE to fit your family's needs!! Use month after month, year after year, child after child!  One time purchase – lifetime use!!
A 30-page journal for kids that can be used year-round to reflect on and record character development. Each page has a place to record the date, character trait and definition, how to display that trait, a daily reflection, and Bible verse.
Character Copywork Volume 1 of 3
An 83 Page ebook that focuses on the following character qualities; diligent, generous, grateful, joyful, kind, loving, obedient, patient, perseverant, respectful, responsible, self-control.
Character Copywork Volume 2 of 3
An 83 Page ebook that focuses on the following character qualities; bold, content, courageous, dependable, faithful, forgiving, gentle, helpful, hospitable, humble, just, secure.
Character building is such an important part of child raising and we've given you a variety of resources to help you make that BIG impact in your children!
Do you focus on character building, what would you add to our list? In what ways do you plan on implementing great foundations for cultivating good morals and virtues in your children?