So, in my post with the December copywork calendar, I mentioned that I would not continue to put out monthly calendars in 2018.
Now don't fret, because I have something even better for you (at least I think it's better)!! I initially thought I would get this completed before the end of 2017, but, well, Christmas. And the flu (for my entire family – all 10 of us). And just life. But it's done and I can't wait for you to see it and tell me what you think!!
It's called Character Copywork!
The idea for this book was birthed from the monthly scripture copywork calendars that I created in 2017 and shared with you all each month. So many people loved and used these calendars (including adults; these aren't just for kids), so I wanted to create something that provided more flexibility for families and that could be used month after month, year after year.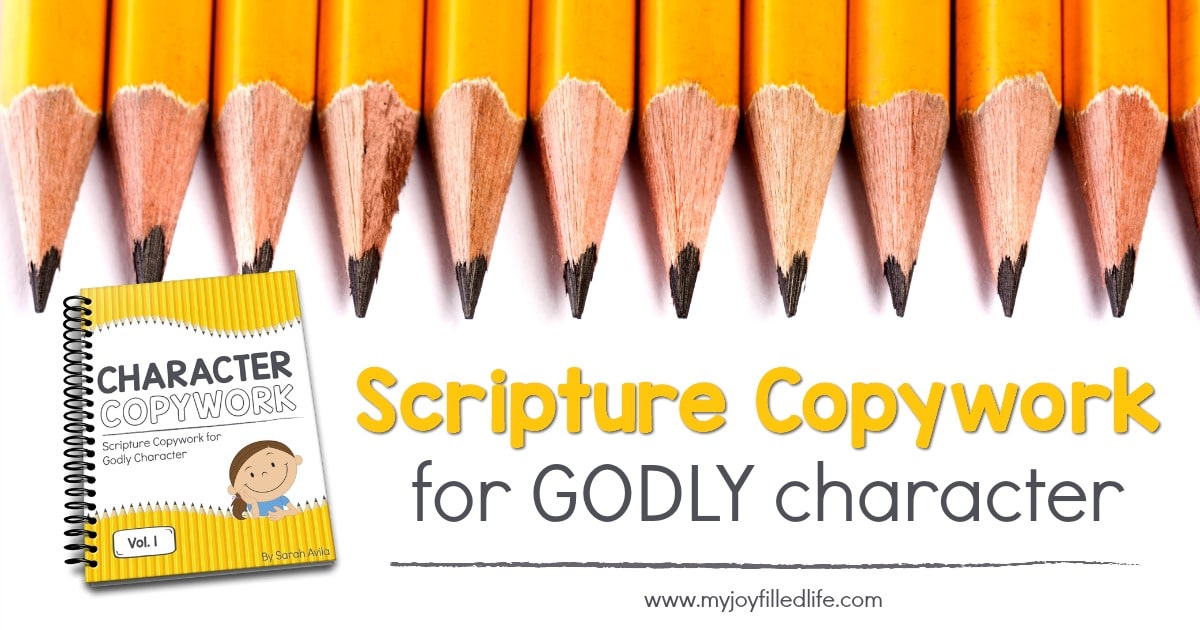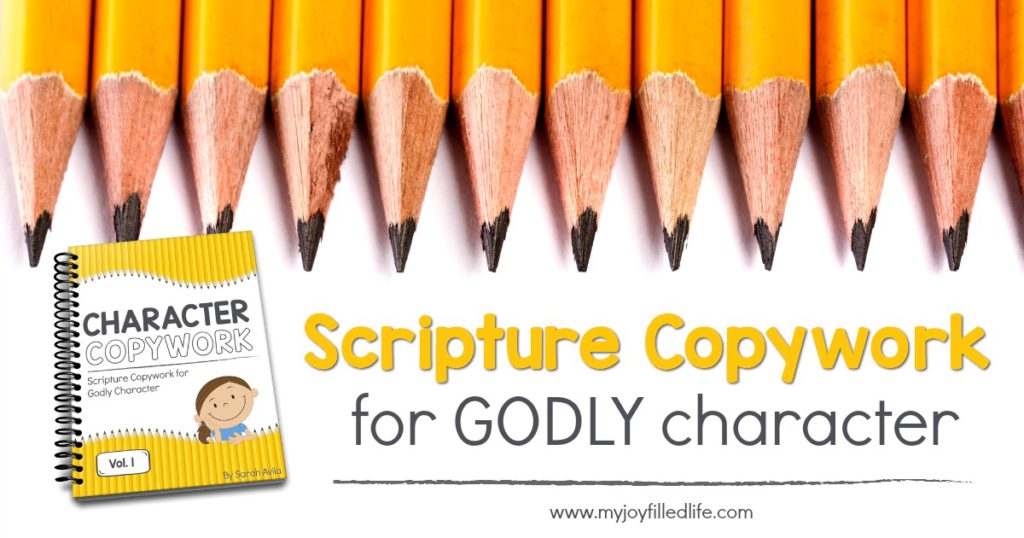 Instead of the scriptures being grouped by character quality AND month, they are just grouped by character quality. Each character quality has 31 scriptures, so there are enough to use one scripture per day for copywork. This way you can choose which character quality you would like to focus on each month.
One page is devoted to each character quality, with all 31 scripture references on the page. Is it not in calendar form, but rather a check-off list so that it can be used for any month and for any year.
All of the scriptures were carefully selected for each character quality and include scriptures that are Biblical instruction or God's commands, show examples of the character quality, or illustrates how God uses those qualities towards us. If you used the calendars last year, I have made quite a few changes with the scriptures and took even more time to evaluate and consider each one.
When complete, Character Copywork will consist of four volumes – 12 character qualities in each – for a total of 49 character qualities (I'm giving you one for free to try; see below). Each volume will have 372 scriptures!
The character qualities you will find in Volume 1 are:
Diligent
Generous
Grateful
Joyful
Kind
Loving
Obedient
Patient
Perseverant
Respectful
Responsible
Self-Controlled
You can try out the I am Honest page for FREE! Just click on the image below to get it.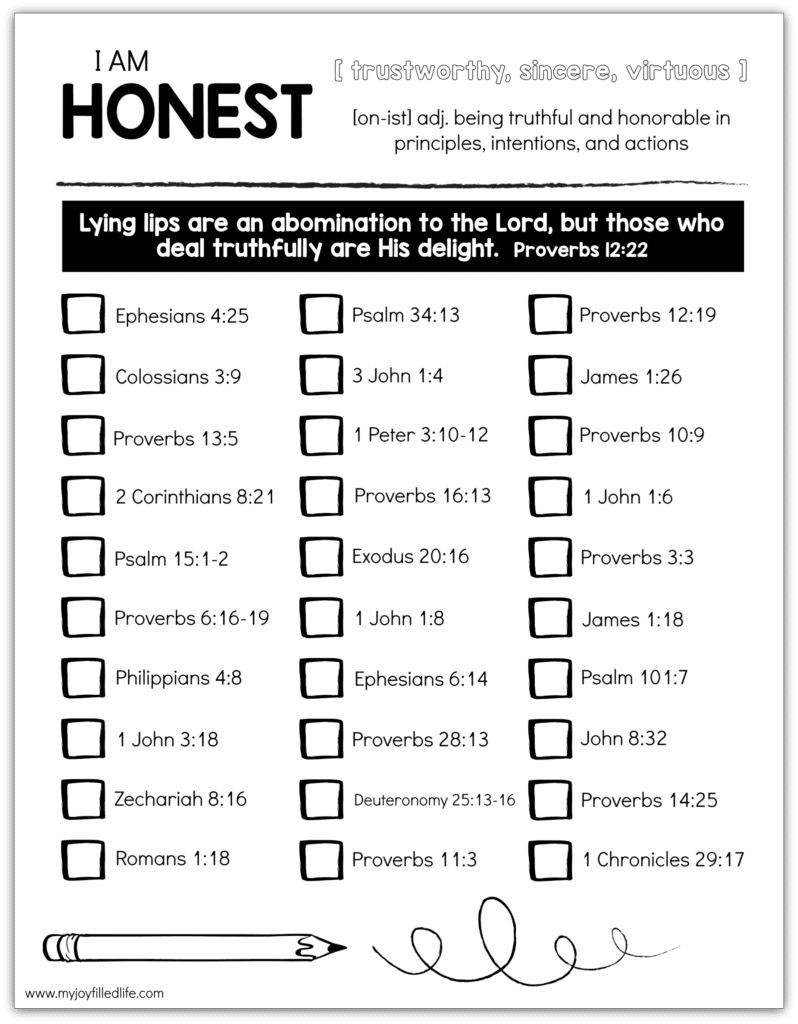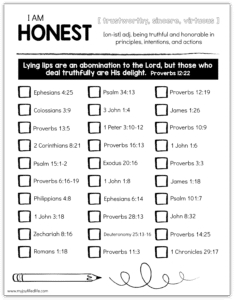 This eBook is 83 pages from start to finish; it includes a brief intro about the benefits of copywork and suggestions for using this resource; one page for each character quality that contains 31 scriptures (one in full and 30 references) – 12 total; and 62 blank copywork pages – 31 lined and 31 dotted-lined – with illustrations to color representing each month, as well as illustrations of children preforming life skills and community service.
I am charging a small price for this resource as it was a time-consuming to create (and I'm not done yet), but it's an affordable, one-time payment for something that you can use with your entire family for years and years.


If you prefer the calendar format, I did update the 2017 calendars to reflect 2018. The 2018 calendars are pretty much the same as 2017 – same character qualities and mostly the same scriptures. The nice thing is you can get them all at once and be ready for the whole year. You can find the 2018 scripture copywork calendar here.