Our girls absolutely love to help me bake. It is messy for sure! There are times when I do NOT tell them that mommy is going to bake. The half an hour baking will turn into 2 hrs and most of it is spent cleaning. A constant and persistent voice takes place in my mommy brain that I will never have this day again with our kids. Today is the day.
Today is the best day to make memories in the kitchen. Today is the best day to just let go of the mess because really we will never run out of messes to clean up. Once your done cleaning, you will never have that moment that just passed by when we said "not today" to them. I get it though, amidst all the things we have to stay on top of , it's hard to make time and why add additional chores on top of your never ending list of to do's.
Truthfully, it is not just on cooking or baking that you can spend time with your littles. Here's 50 ( yes, 50!) Things that you can do with your kids before they grow up, READ HERE. However, if you love to bake with them and are on the look out for the easiest , rich, moist and delicious treats that come in small bites..you should definitely make these Cake Bites. Great things come in small packages right? In this case,great tasting cakes come in small bites.

Ingredients:
2 cups all purpose flour
2 sticks butter
2 eggs, beaten
2 cups sugar ( can be reduced to 1 cup)
1/2 tsp salt
3/4 cup water
5 tbsp cocoa powder
1/2 cup buttermilk ( I used homemade)
For the chocolate frosting:
1/3 cup buttermilk
1 stick butter
2 cups powdered sugar
1 tsp vanilla extract
Directions:
Preheat oven to 325 degrees. Prepare your mini muffin tins by spraying it with non stick spray and dust it with flour. Using a large bowl, mix the sugar, baking soda, flour and salt. In a saucepan, combine the two sticks of butter , water and cocoa powder.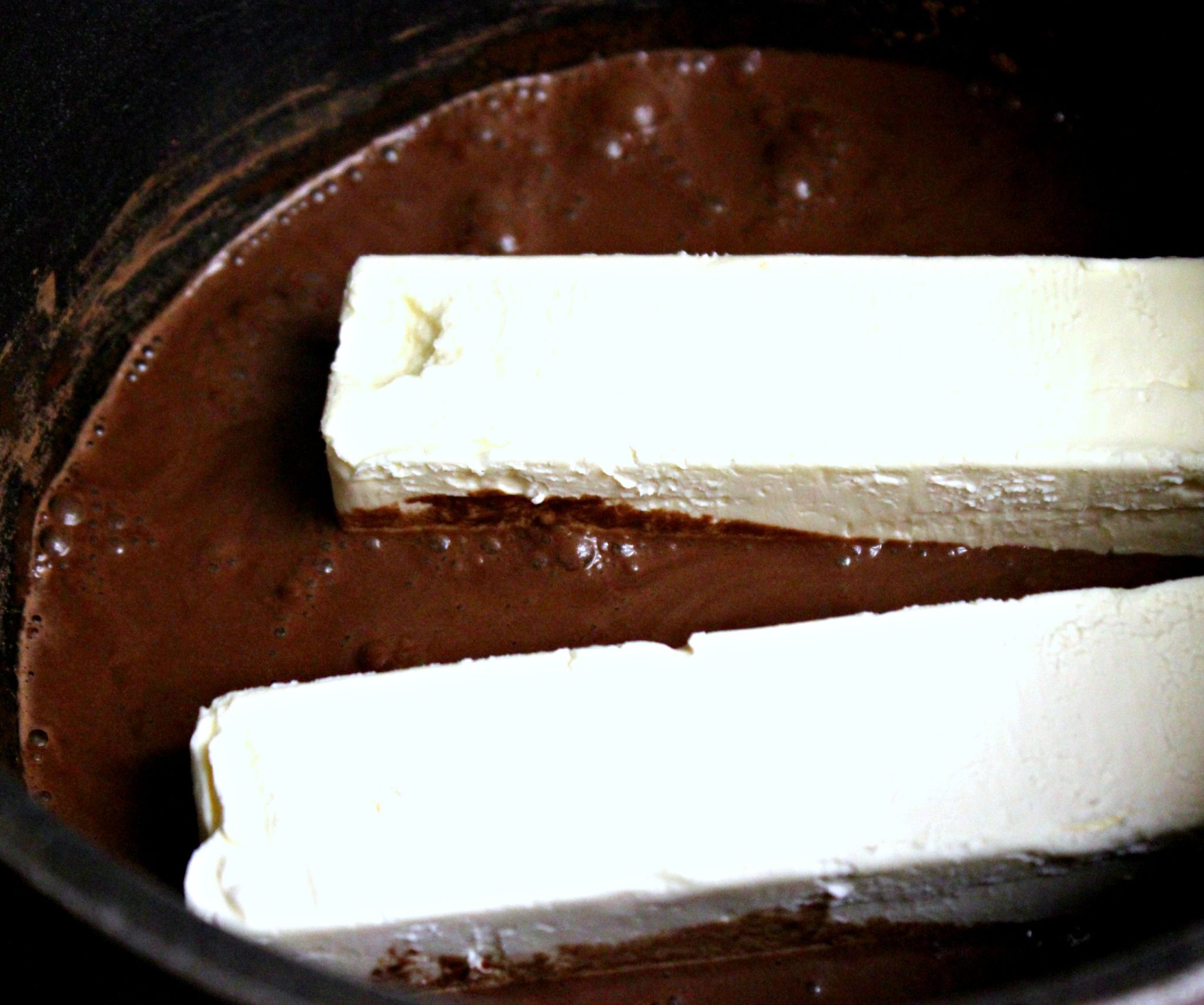 Bring it to a boil. Remove from heat and let it cool. Doesn't it look so good to eat just about now?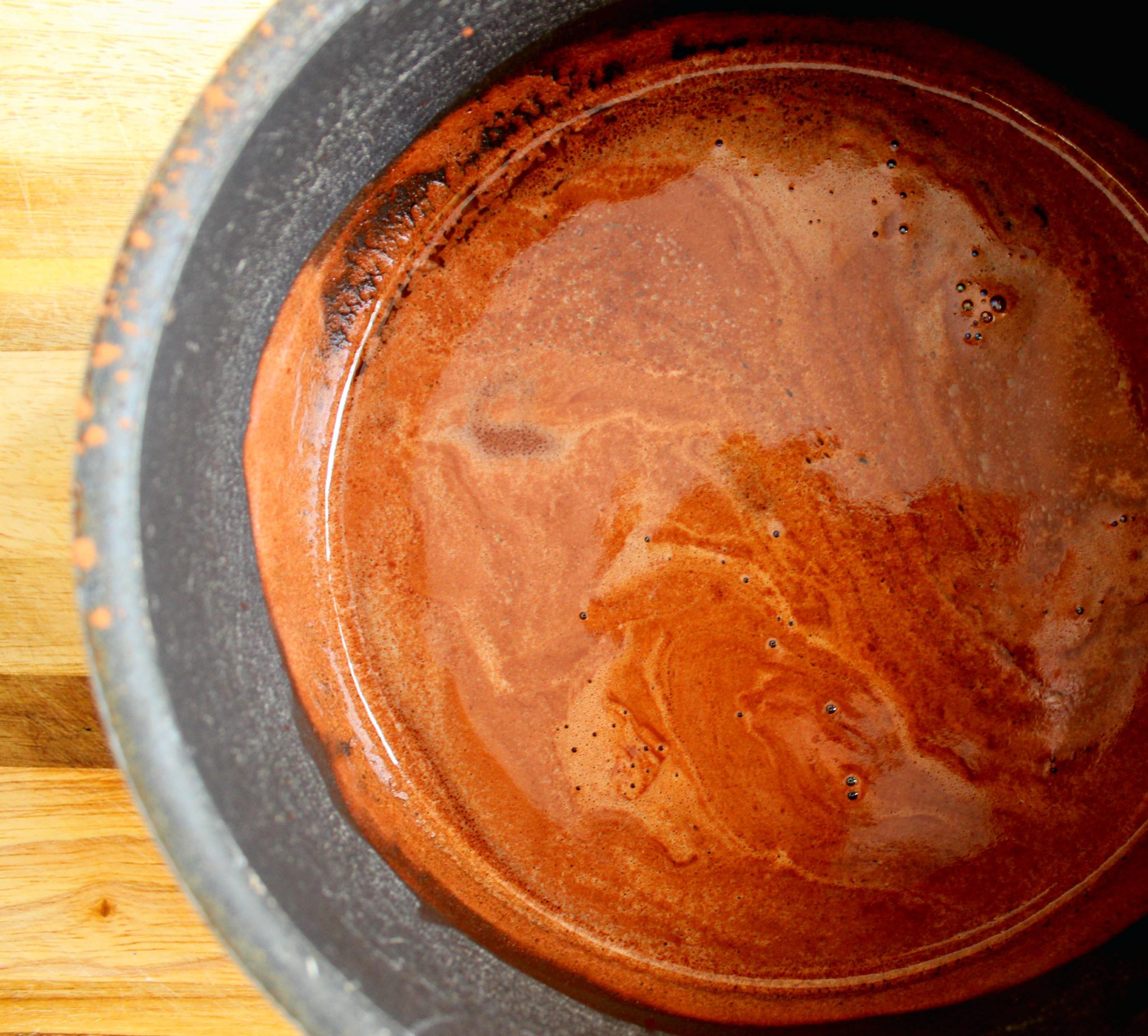 Pour the butter – chocolate mixture into the flour mixture. Mix it and add in the buttermilk and eggs. Blend until combined. You may find the mixture a little runny. That's normal 🙂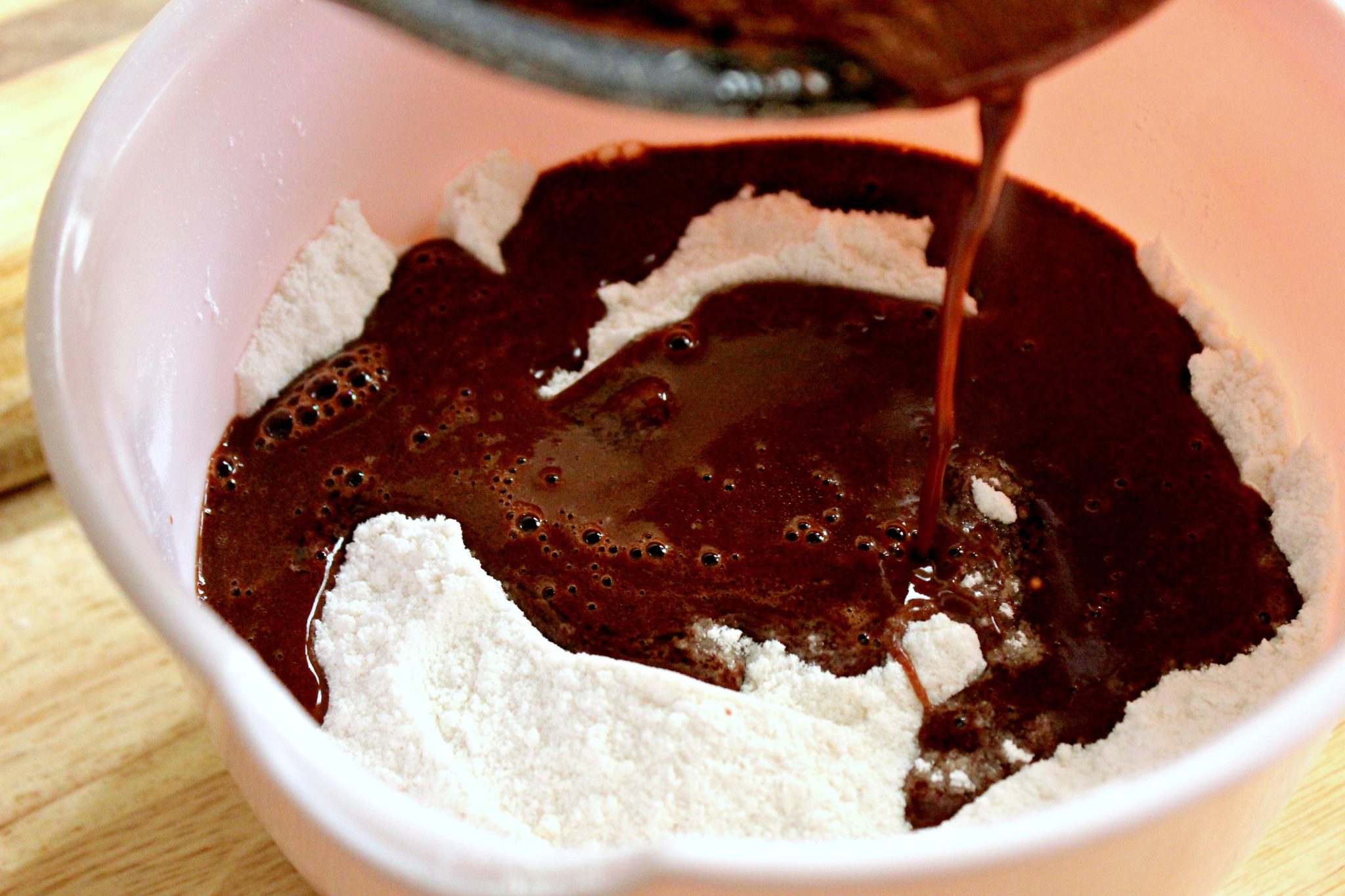 Scoop about 1 tbsp of the batter onto each muffin cup. Bake for about 10-11 minutes. Remove from oven . I used a toothpick to gently remove the cake bites. transfer the cake bites onto a wire rack to cool off.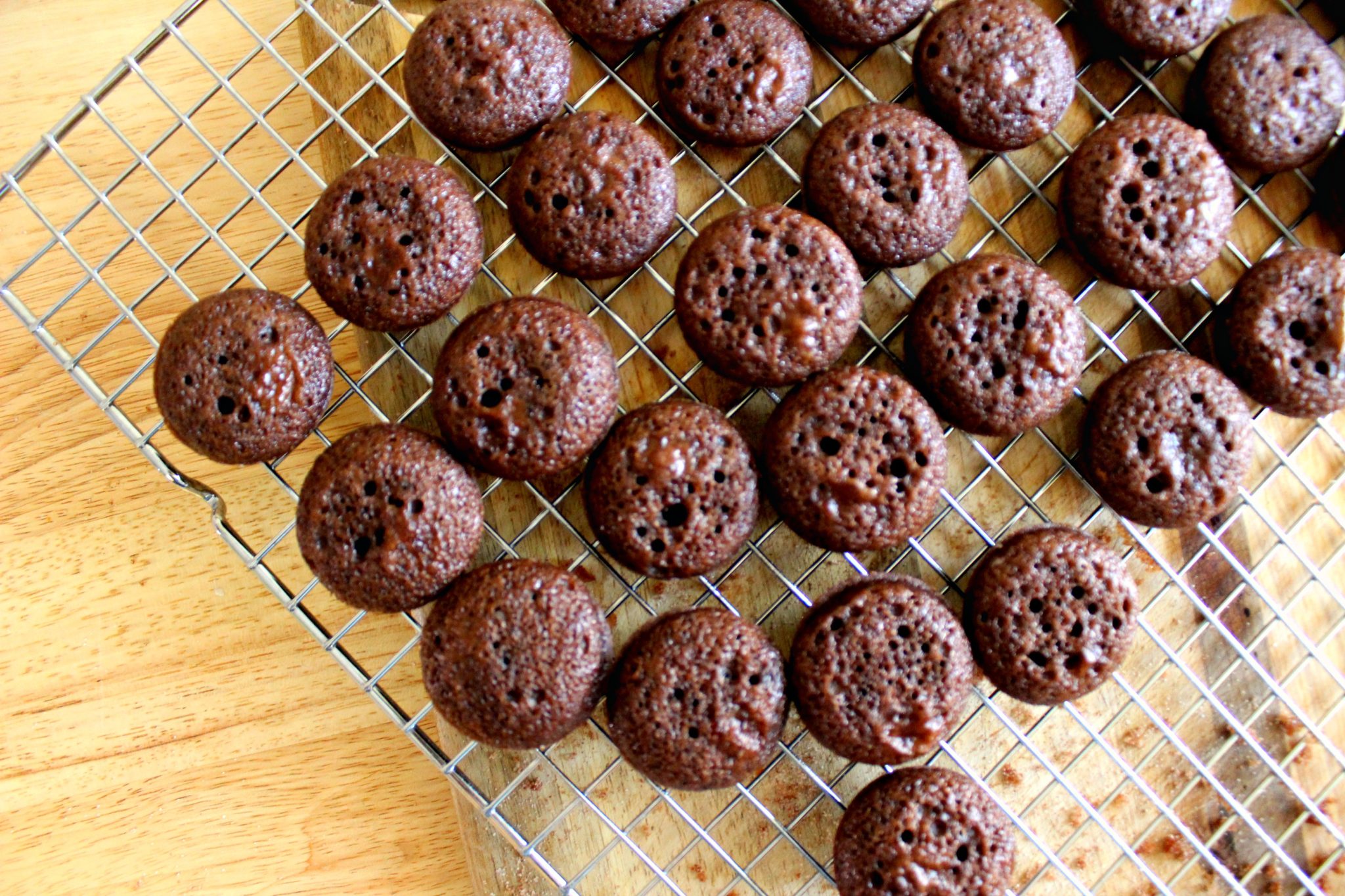 While waiting for it cool, make the frosting!Use a medium saucepan. Pour milk, butter and cocoa powder. Cook on medium heat and bring to boil. Remove the chocolate mixture and whisk in powdered sugar and vanilla. Adjust the consistency of the frosting by adjusting the amount of powdered sugar. I only used 2 cups and it turned out great.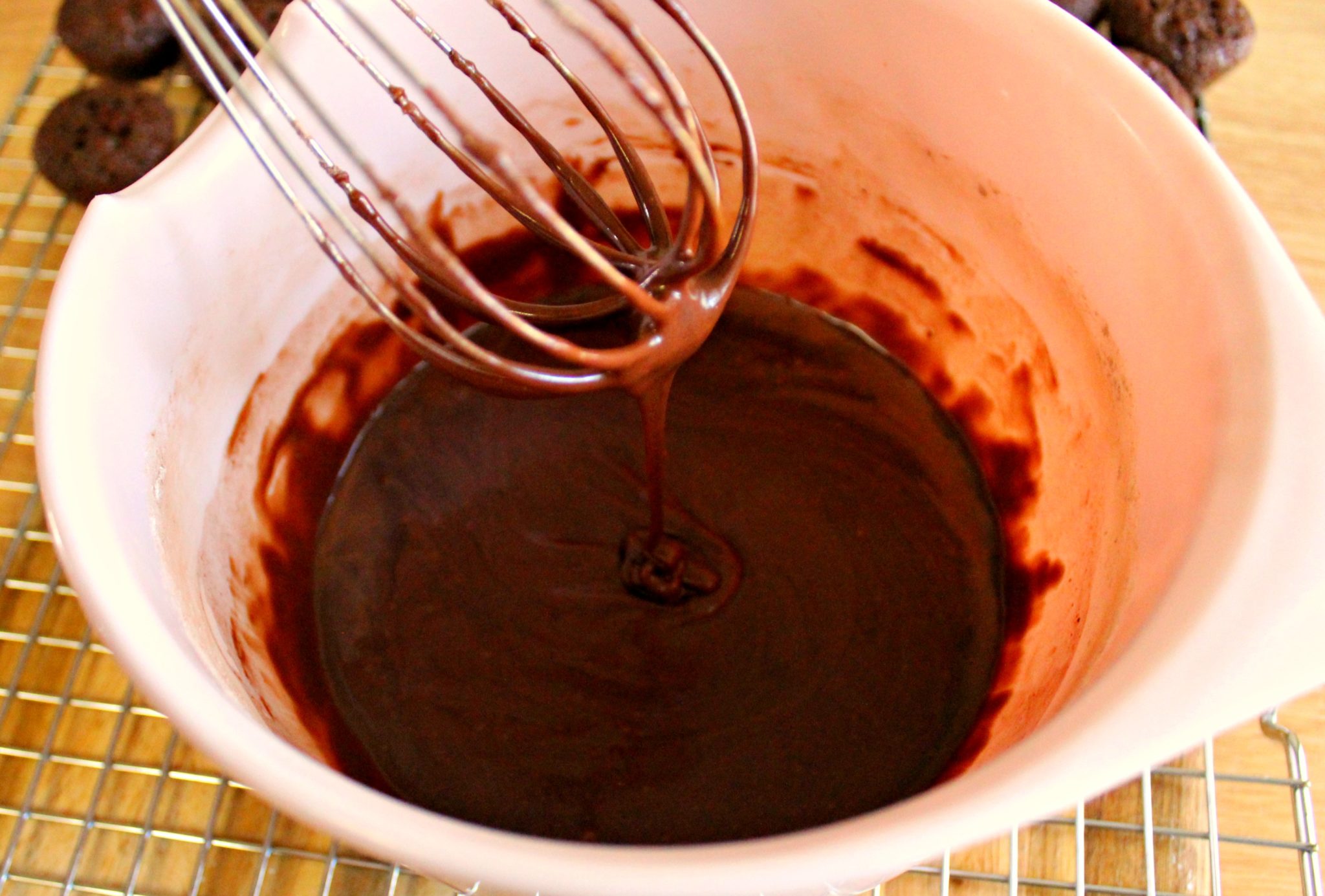 Spoon the chocolate frosting onto each cake bites and sprinkle with your desired sprinkles or toppings. The Frosting will set .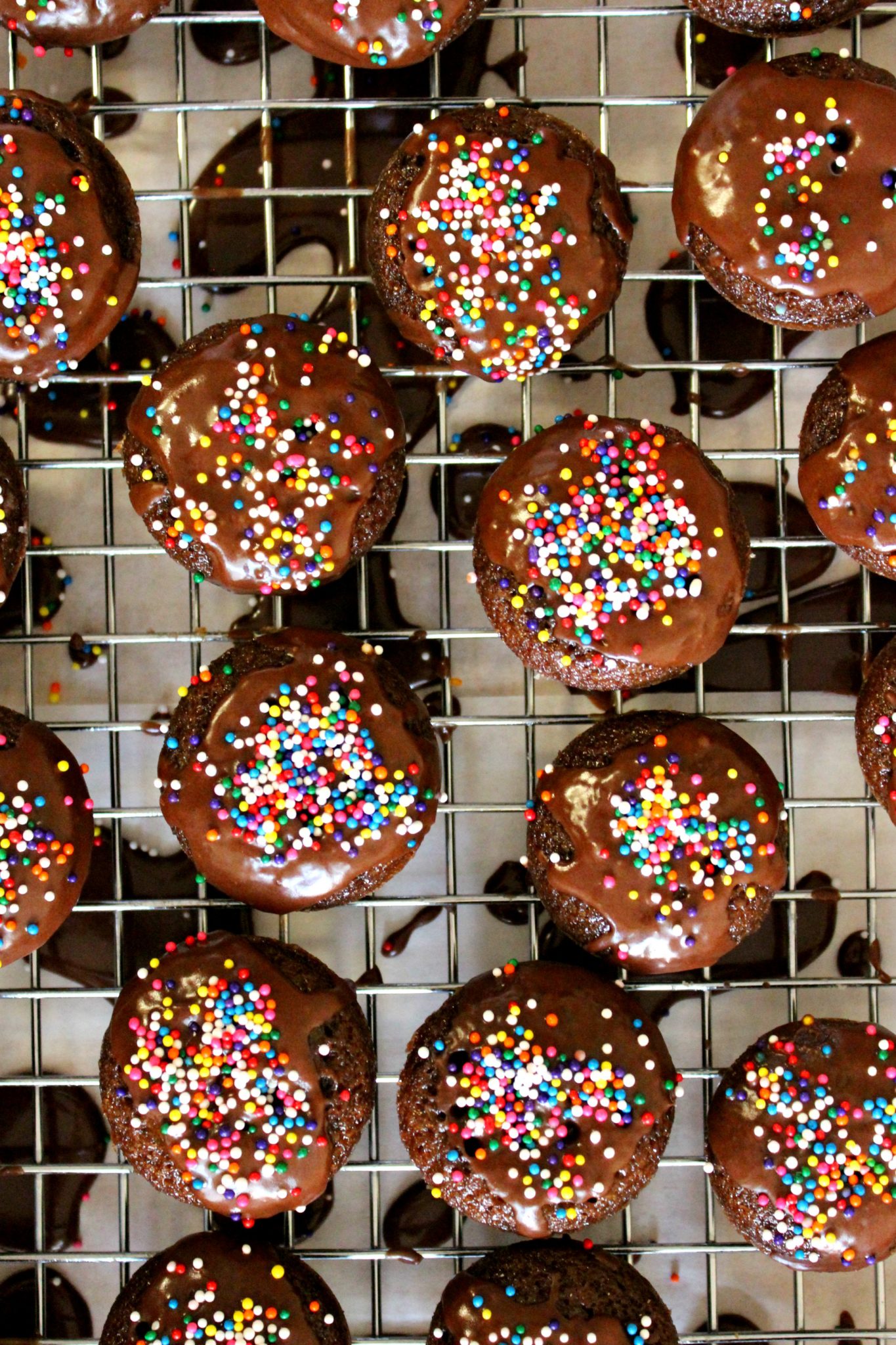 These bites are a perfect treat addition to your kid's lunchboxes. Since the glaze does set, it is not so messy to eat. This can be stored in your fridge for up to 5 days. Store in air tight container and they remain soft and moist!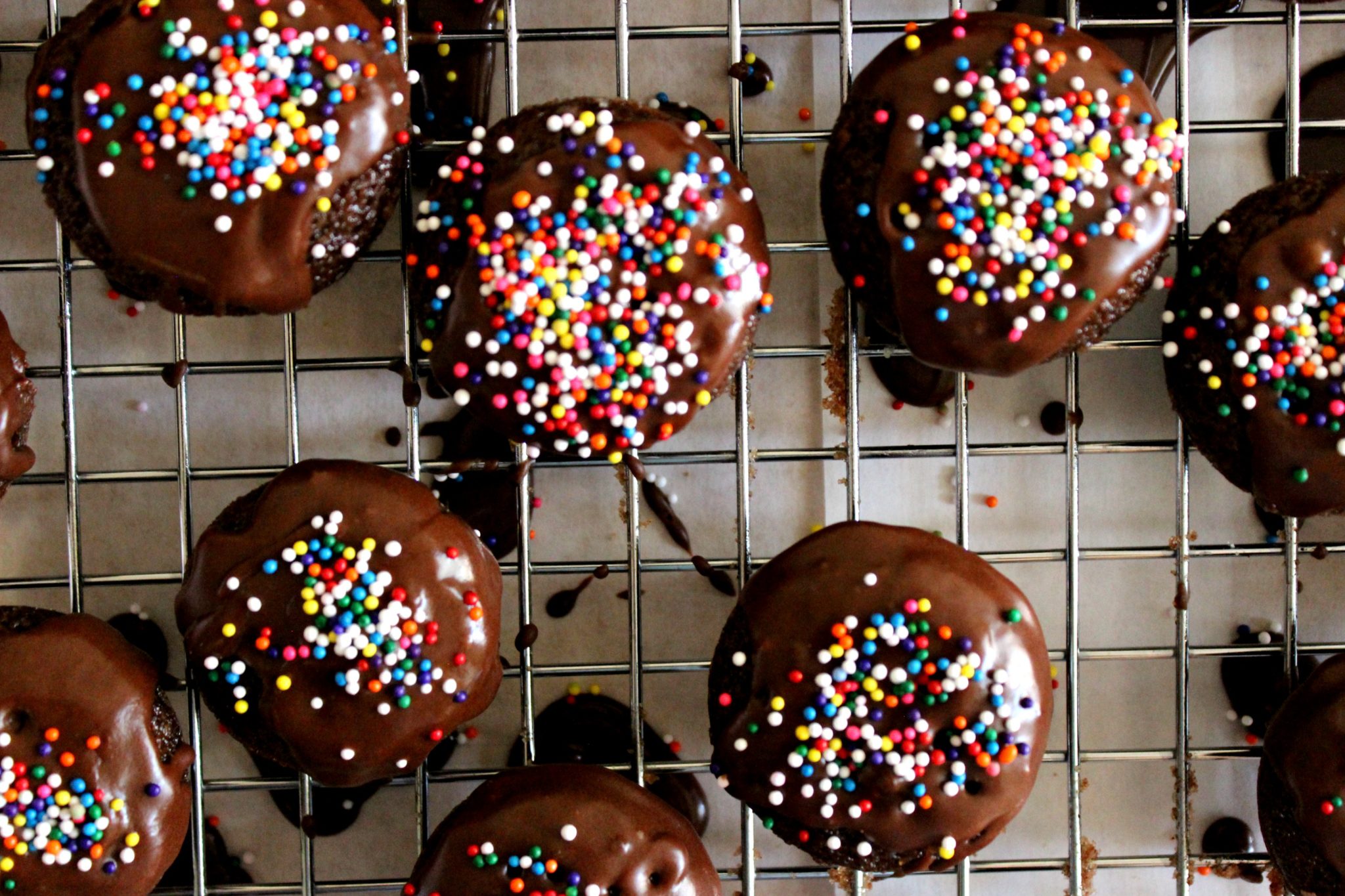 It will probably not be easy to control the portions and I have to admit that it did test my will power. These small amazingly and luscious mini cake bites will definitely hit the spot. Are you a cupcake kinda person? You can try this mouthwatering Caramel Heath Cupcakes or this colorful and enticing Rainbow Cupcakes.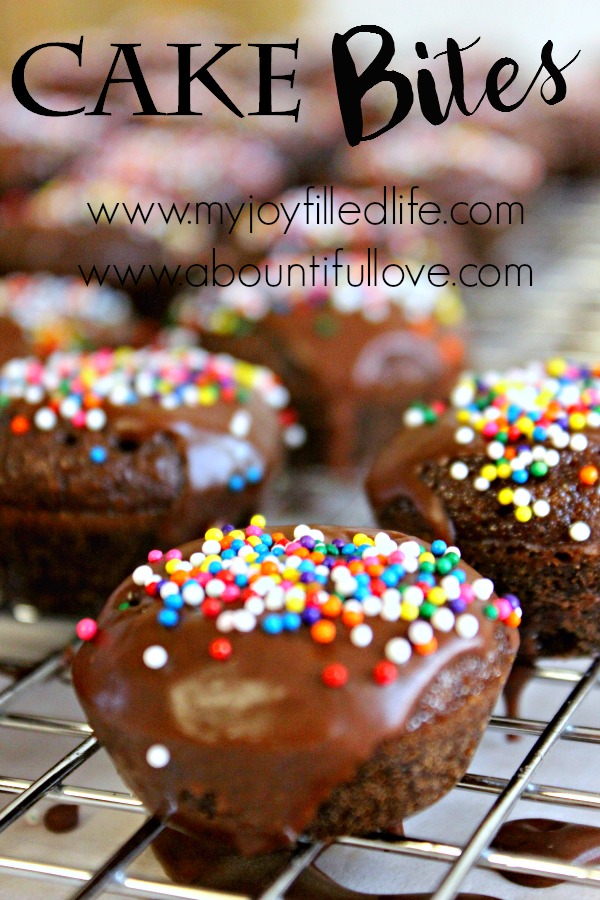 The following two tabs change content below.
Cristina is a graduate of BS Psychology turned stay at home mommy of two beautiful and active girls. She's been happily married for 7 years, married to a God-fearing and Jesus-loving man. She loves sharing healthy and budget friendly meals - meals that will fit every budget.