Ready for some brown sugar fudge just like your Grandma used to make? This delicious treat requires only 5 ingredients!
While you are here, be sure to check out these yummy Easy Chocolate Pretzel Fudge and Healthy Chocolate Fudge Truffles recipes too!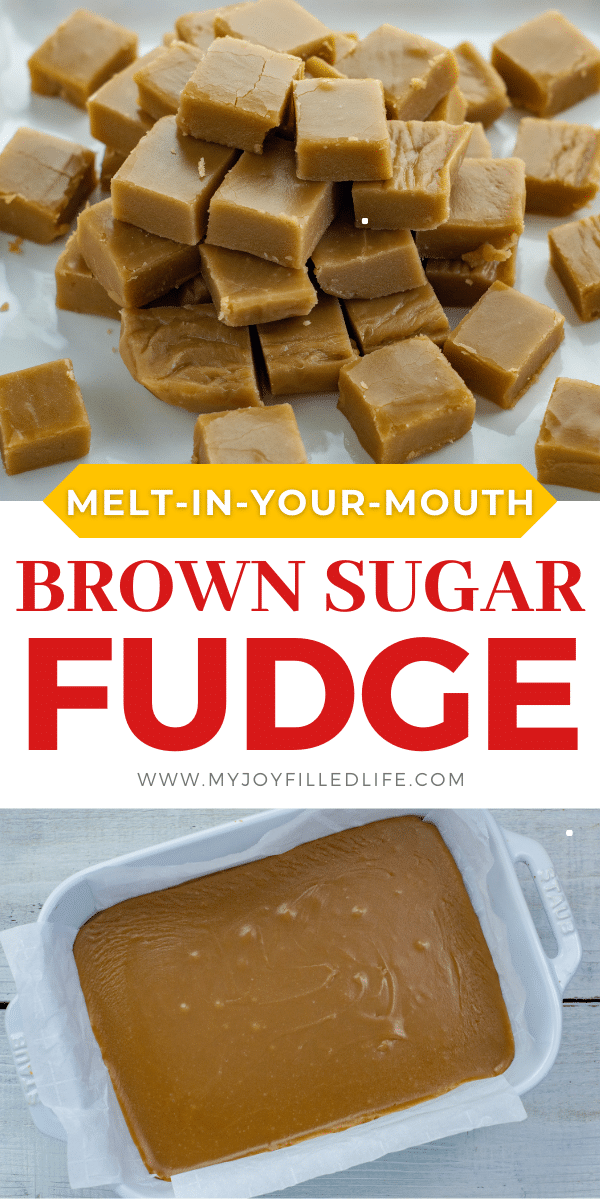 Fudge is a tasty treat, no matter its flavor. I can remember hitting up candy stores when we traveled on family vacations. I was also taken back by the fudge counter, seeing all the wonderful flavors available behind the glass case. I always wanted a square of each one!
With this brown sugar fudge recipe, you can bring that kind of tasty wonder into your own home. You only need five ingredients, and you can have this snack ready to go.
This recipe makes a great gift for Christmas – or any holiday – as well. Pile some of the squares into a mason jar with a cute gift tag and ribbon and it's perfect for Secret Santa, neighbors, the mail carrier, teachers, or anyone you want to give a gift to this year.
Brown Sugar Fudge
Prep Time: 20 minutes
Cooling Time: 30 minutes
Total Time: 50 minutes
Servings: ~40 pieces
Important Note: While this fudge recipe is easy to make, temperature is important. Use a candy thermometer when heating up your fudge so it will stick together like it's supposed to!
Ingredients:
8 tbsp butter, salted

3 cups brown sugar

5 oz evaporated milk

1 tsp vanilla extract

1/4 cup powdered sugar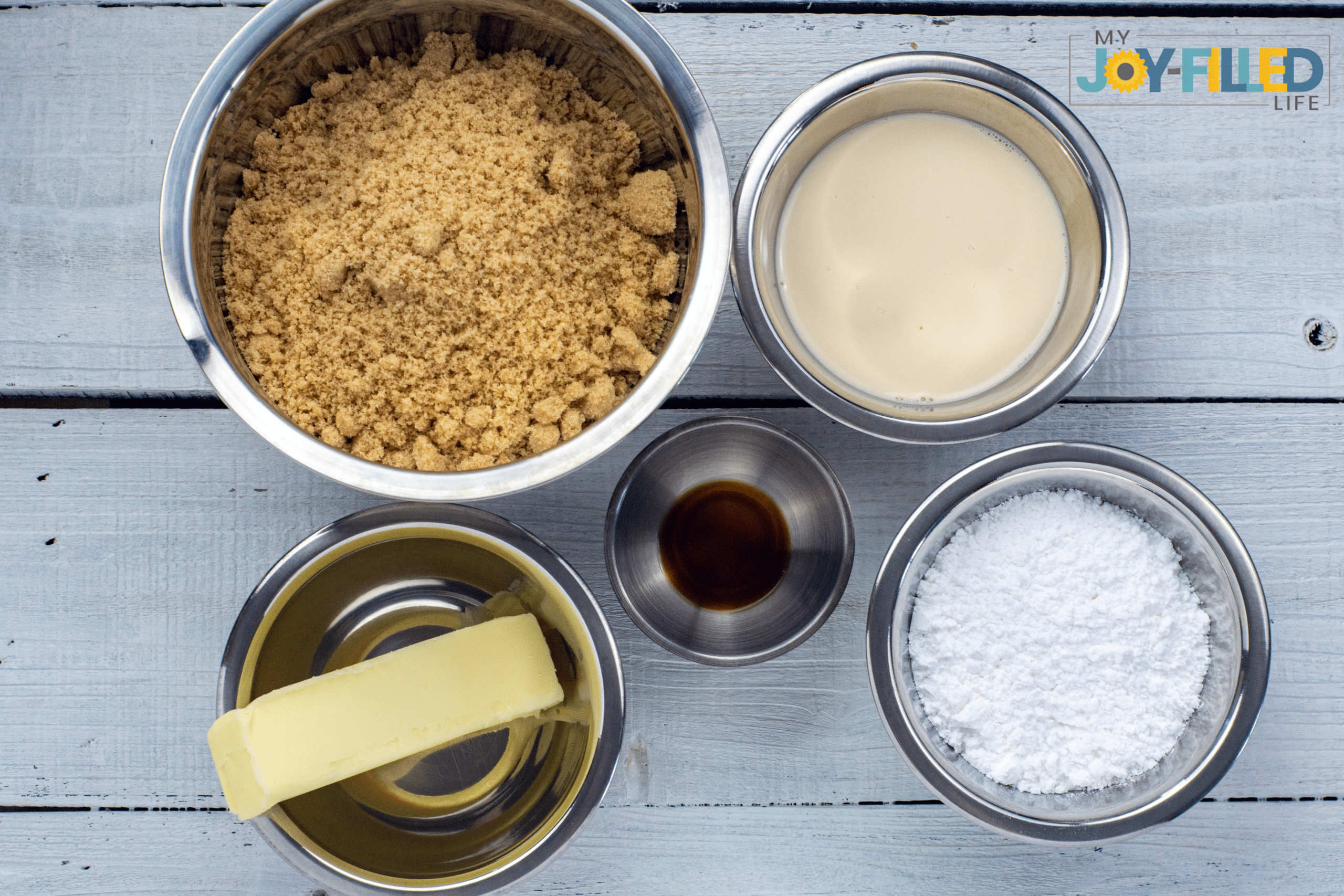 Instructions:
Line an 8×8 baking dish with parchment paper
In a medium saucepan, over low heat, melt the butter
Add the brown sugar and evaporated milk
Stir constantly until the mixture begins to boil and reaches 240F on a candy thermometer (soft ball stage)
Remove from the heat and pour into a mixing bowl
Add the vanilla extract and powdered sugar
Mix with an electric mixer on low until the sugar is incorporated, about 3-5 minutes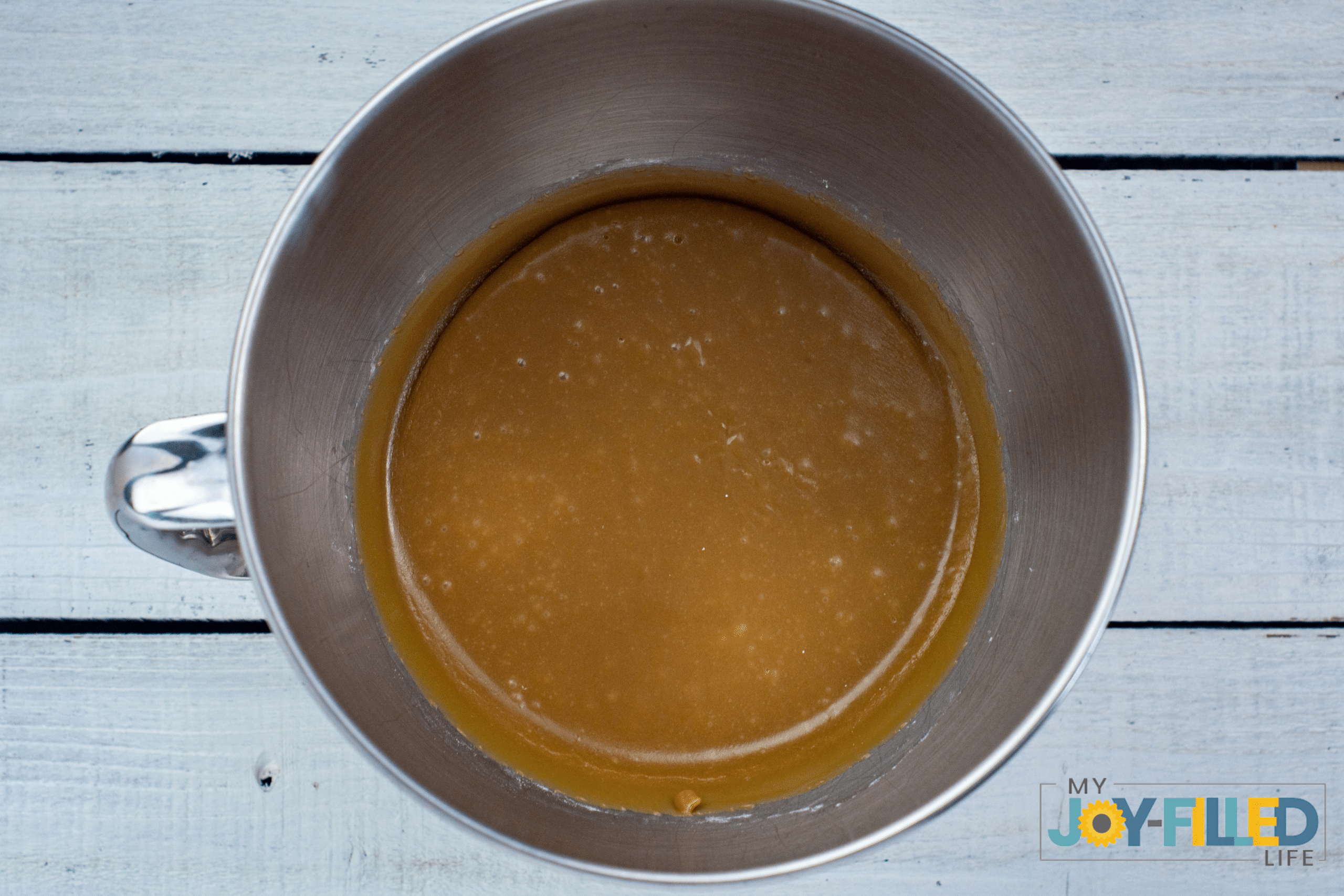 Pour the fudge into the prepared baking dish
Refrigerate for at least 30 minutes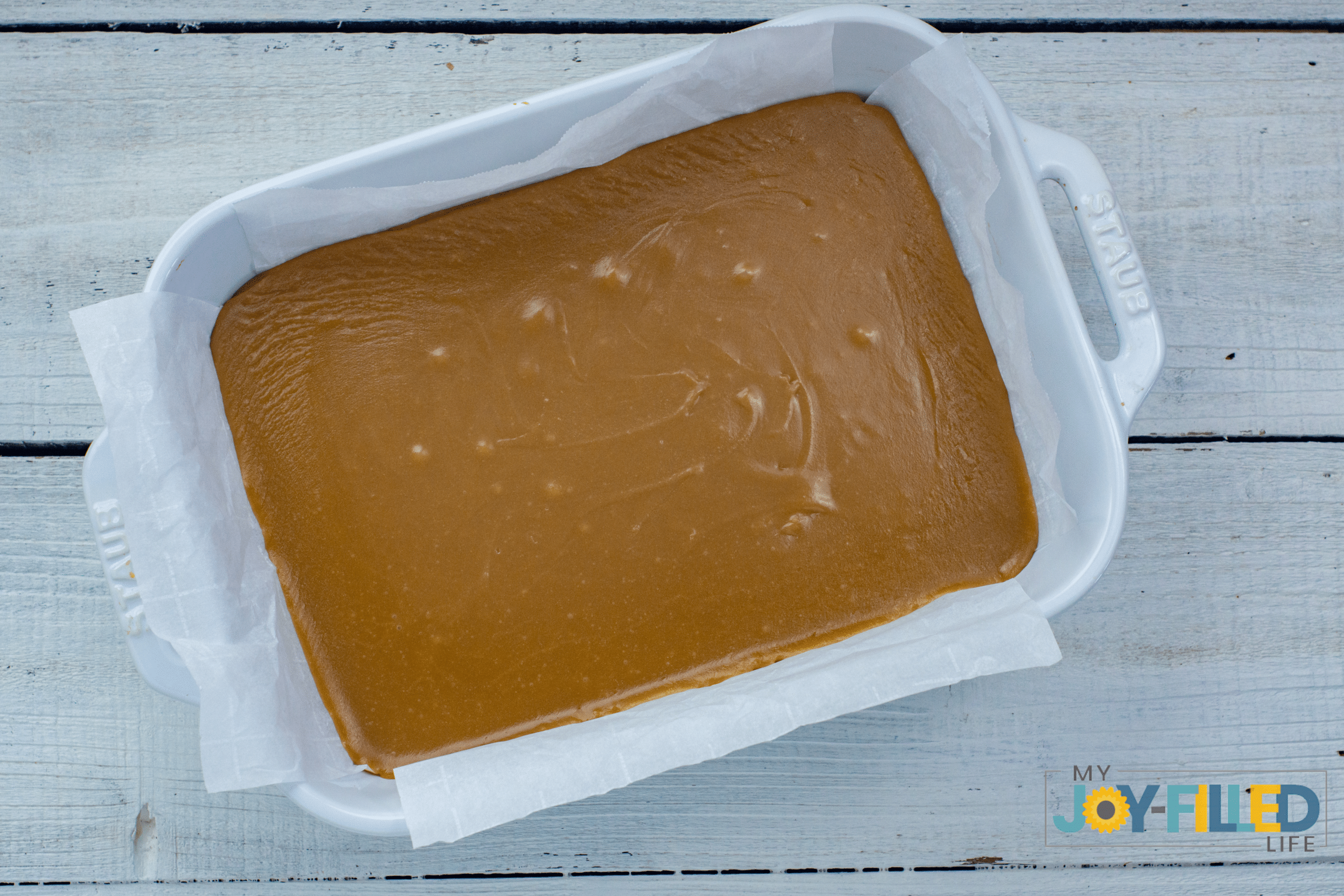 Use the parchment paper to remove the brown sugar fudge from the pan
Cut into one-inch square pieces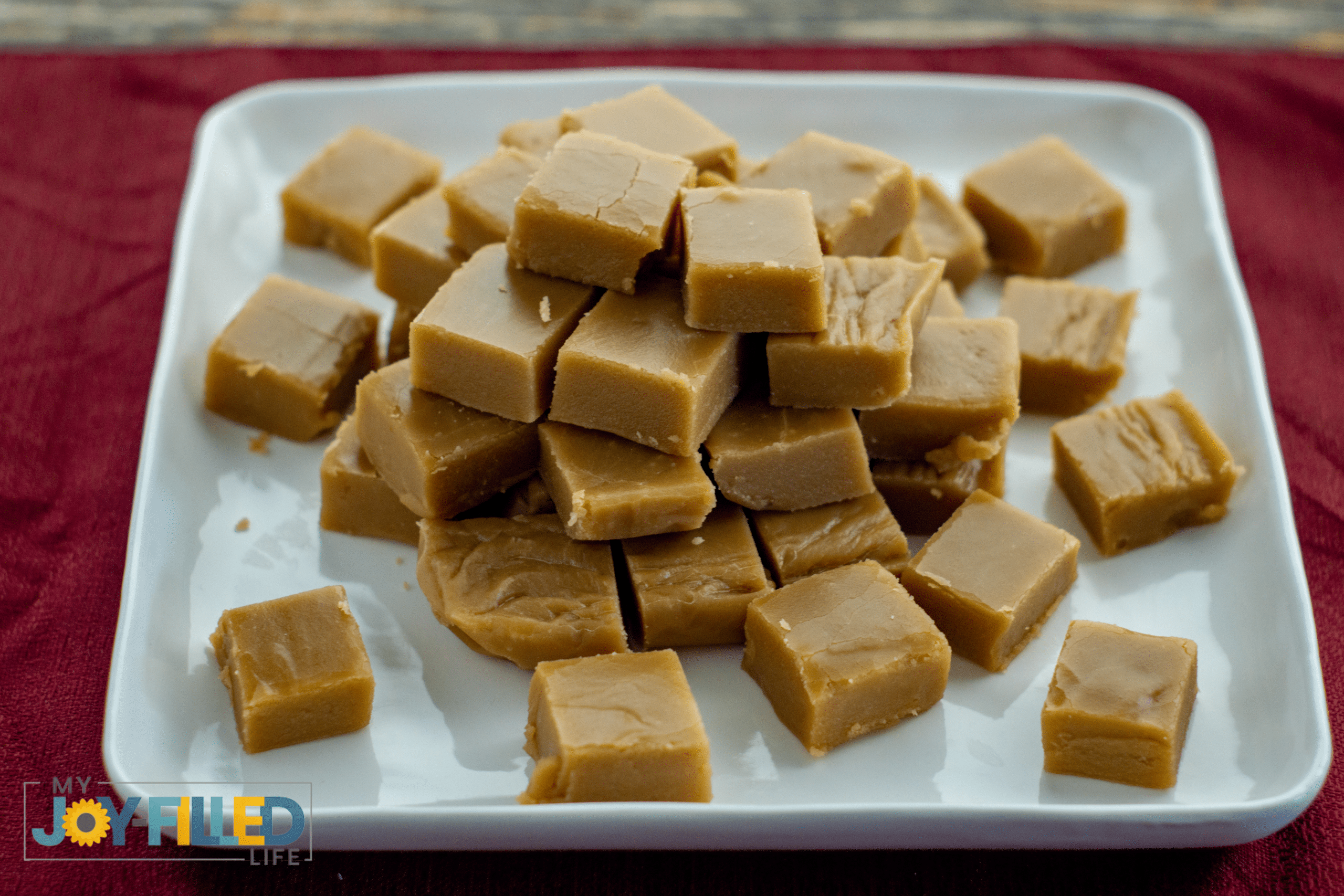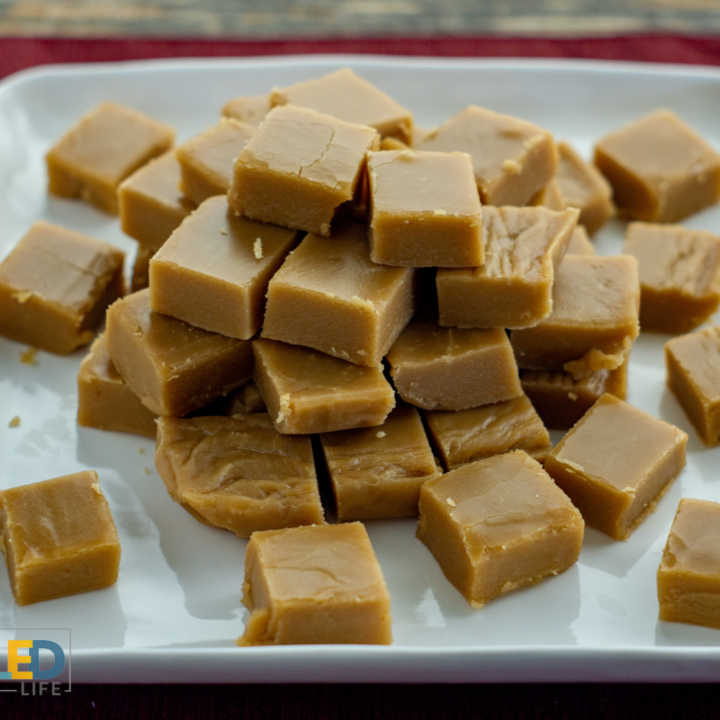 Brown Sugar Fudge
An old fashioned, delicious treat with only 5 ingredients!
Ingredients
8 tbsp butter, salted
3 cups brown sugar
5 oz evaporated milk
1 tsp vanilla extract
1/4 cup powdered sugar
Instructions
Line an 8×8 baking dish with parchment paper

In a medium saucepan, over low heat, melt the butter

Add the brown sugar and evaporated milk

Stir constantly until the mixture begins to boil and reaches 240F on a candy thermometer (soft ball stage)
Remove from the heat and pour into a mixing bowl

Add the vanilla extract and powdered sugar

Mix with an electric mixer on low until the sugar is incorporated, about 3-5 minutes
Pour the fudge into the prepared baking dish

Refrigerate for at least 30 minutes
Use the parchment paper to remove the brown sugar fudge from the pan

Cut into one-inch square pieces