This beach sensory bin is a great summertime activity kids! If you don't live near a beach, this can be a lot of fun for toddlers, preschoolers, and even older kids too. Follow the step by step directions below to put together your own bin!
If you've tried my sand slime recipe, you're going to love this beach sensory bin as well. You could even add these activities together if you wanted. Summertime themed kids activities are some of our favorites as they are so much fun this time of year!
If you're ready to get started, scroll down below for the instructions!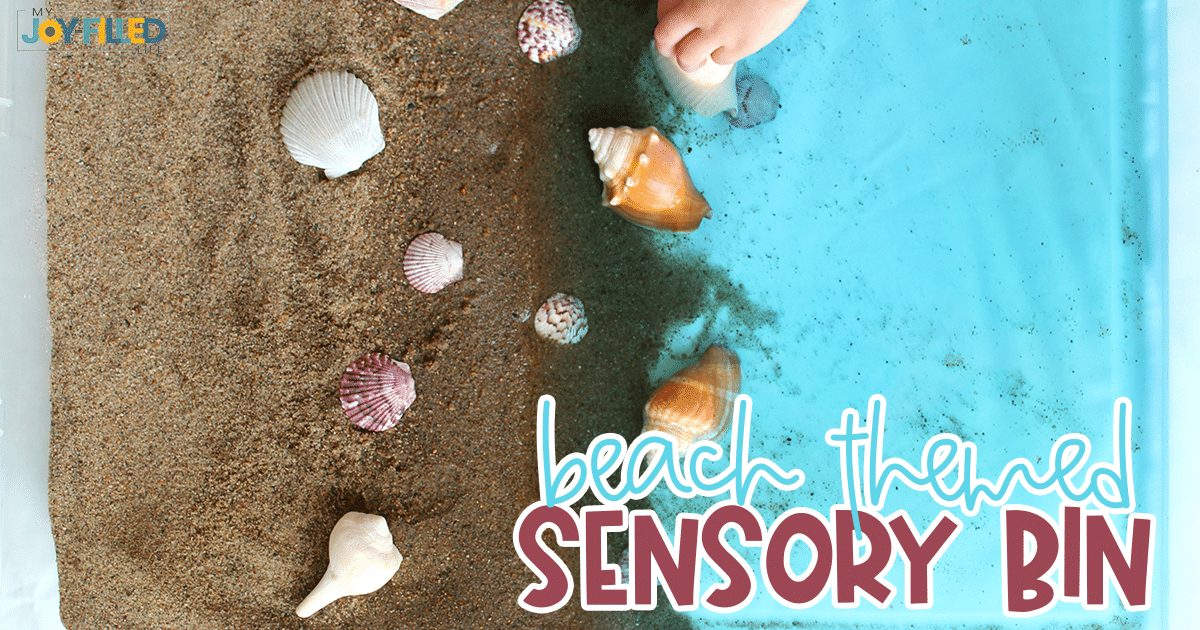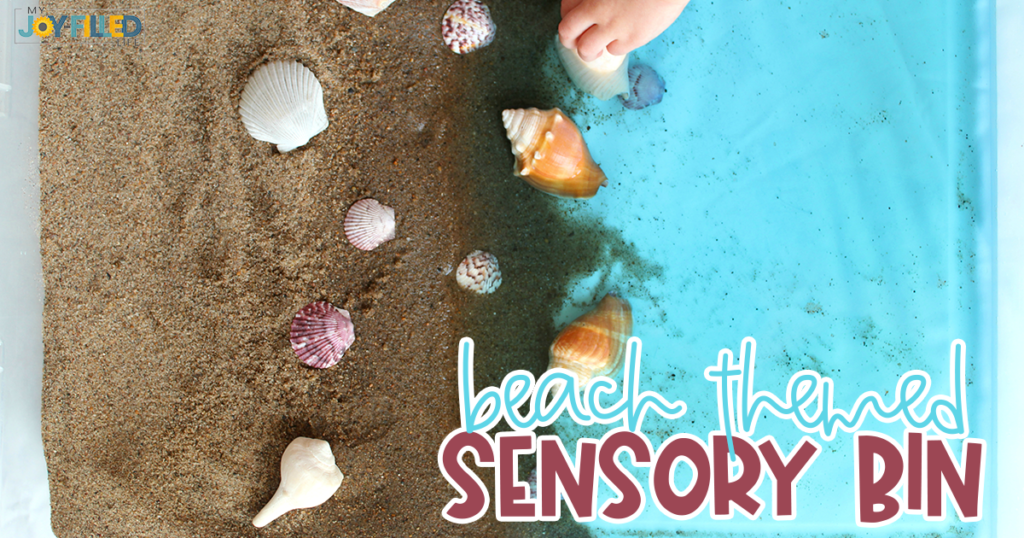 Supplies for beach sensory bin:
Play sand
Water
Blue food coloring (optional)
Large storage bin
Beach accessories (optional)
Directions for beach sensory bin:
Before you get started, get out all the supplies you will need. The bin pictured used 25 pounds of play sand and a 50-pound bag was purchased in the Lowe's garden section. You can also add different beach accessories such as various toys, shovels, seashells, etc.
Once you have everything together, pour enough sand to fill up half the bin as shown below.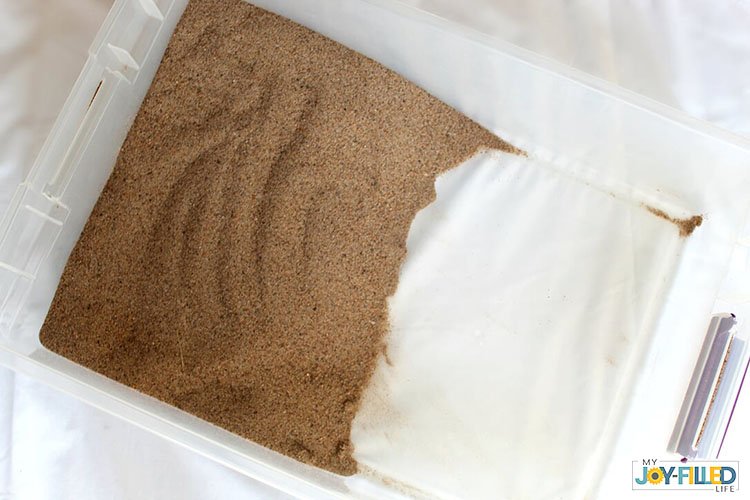 Fill a pitcher with water and if preferred, add a few drops of food coloring to resemble bright blue beach water. Stir to blend the color and then pour into the empty side of the bin.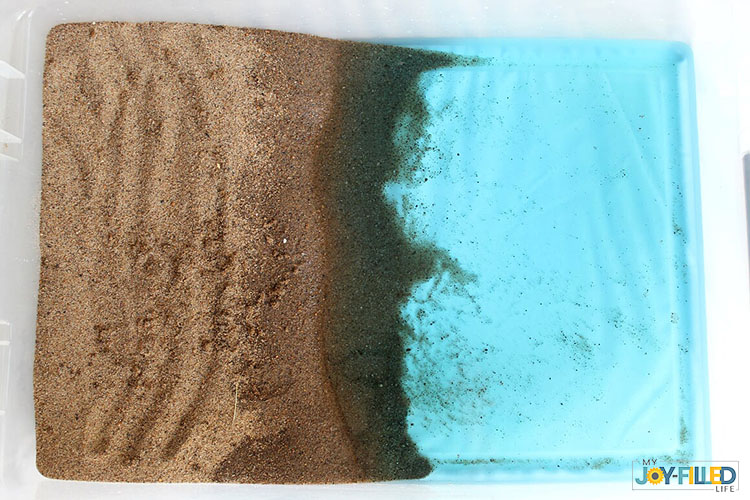 Add in your beach toys, shovels, and shells and start playing! Kids can enjoy digging in the sand for toys and shells, scooping up the sand, and splashing in the water with their hands.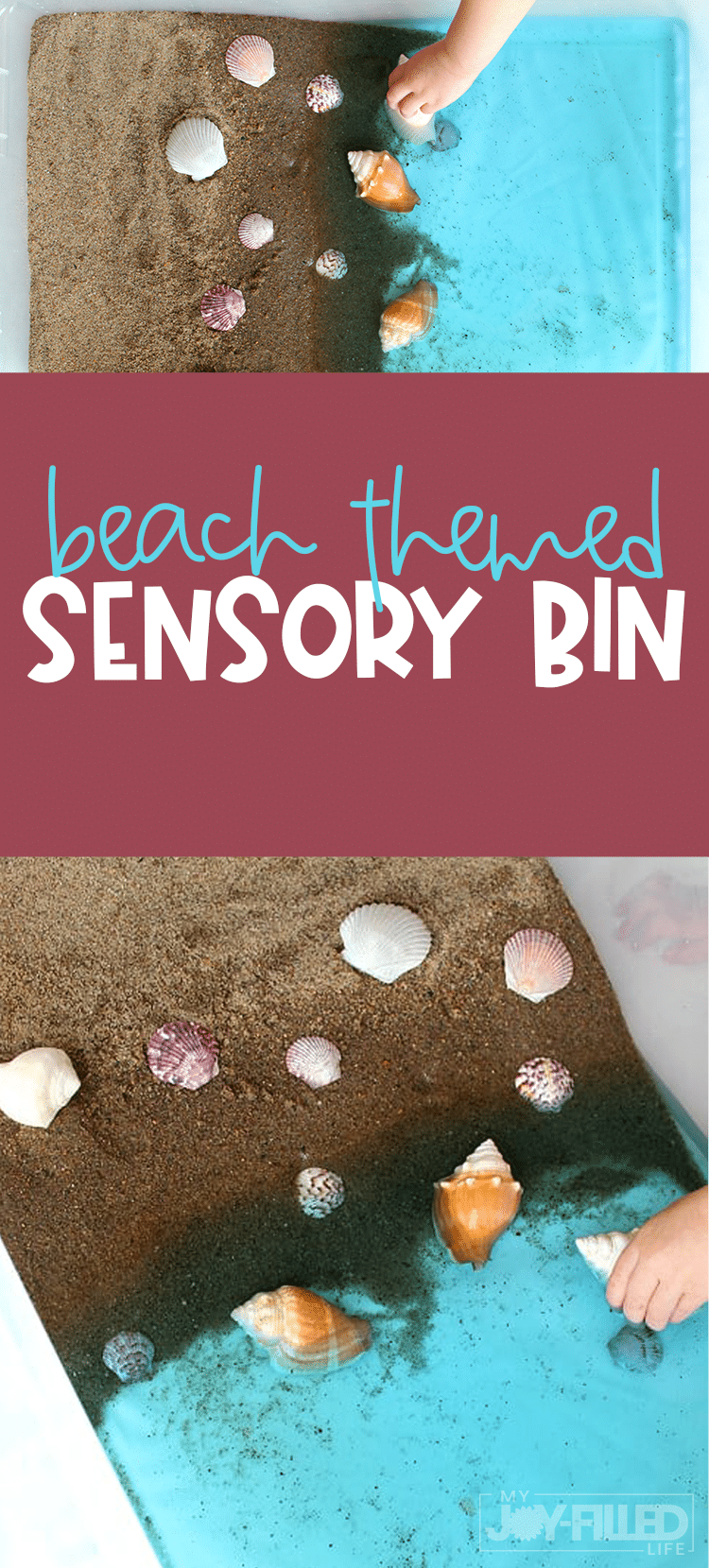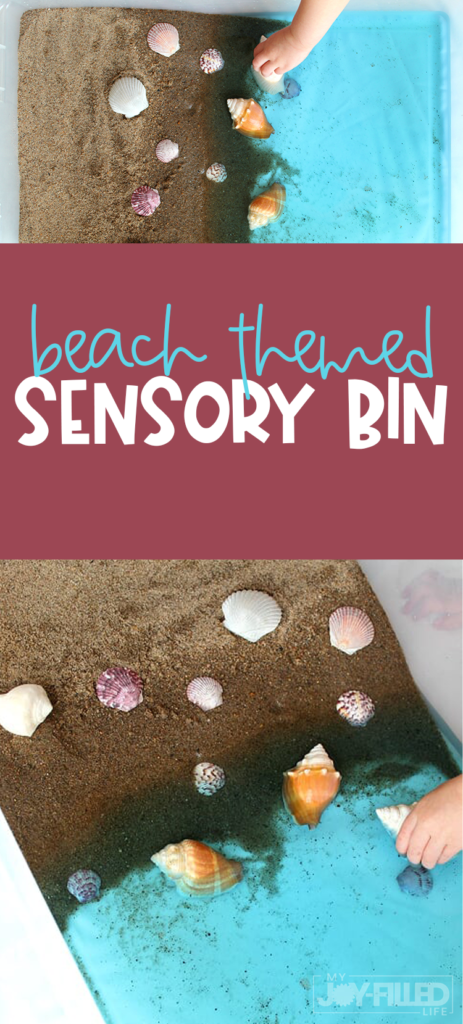 You may also like: