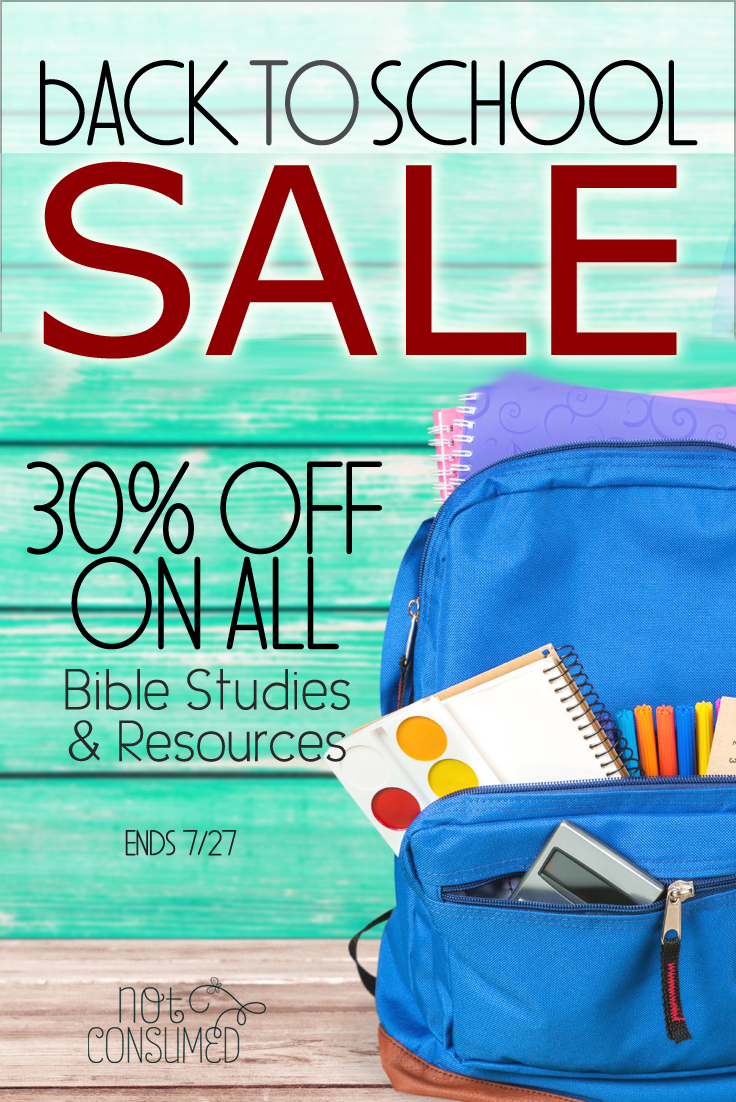 The annual Back to School Sale at Not Consumed is going on now! All products in the Not Consumed Online Marketplace are 30% off.
Use the code NCBTSS2015 at checkout to get the discount; this sale ends July 27th!
Be sure to check out Not Consumed's newest product – The Reading Journal.

The Reading Journal takes the stress out of teaching reading to elementary homeschoolers! The Reading Journal is comprised of 30 unique lessons that focus on vocabulary, word study, comprehension, and higher level thinking skills. The journal features each lesson 6 times throughout the year providing just the right amount of practice without too much monotony. A great feature to this Reading Journal is that it provide flexibility and longevity which means savings in both time and money for you!
Another product you'll want to check out to help start your new school year off (and your homeschool days) right is the DIY Breakfast Station.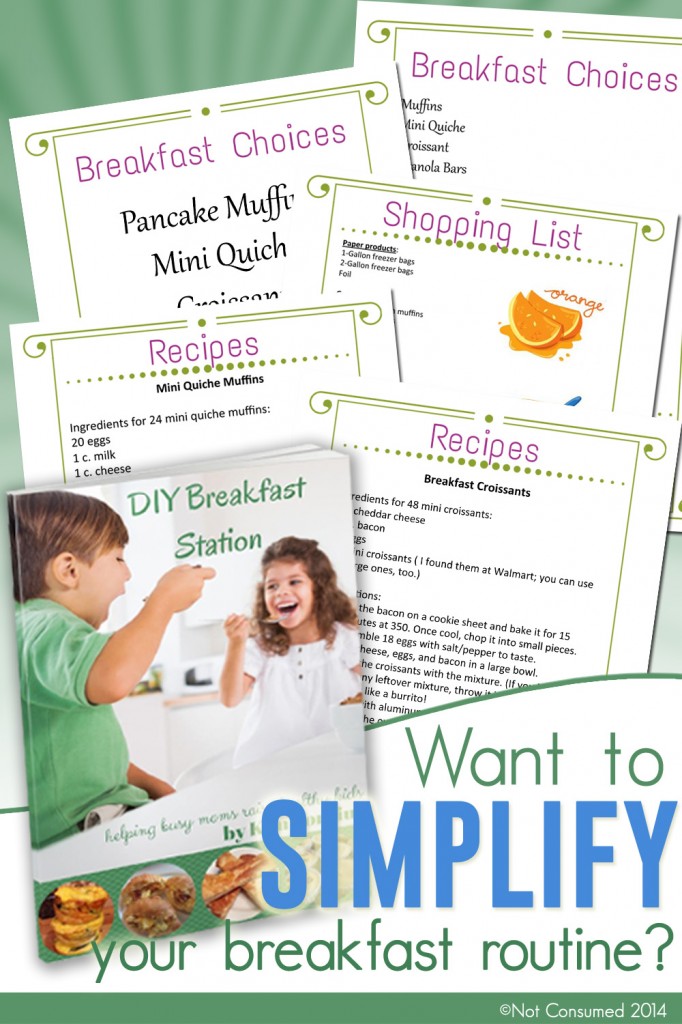 The idea is simple: prepare once and eat for 2+ months. With the DIY Breakfast Station, my children (from 9 years old all the way down to 3) can handle breakfast on their own. (The 3 year old asks an older sibling to help with the microwave.)
Just grab the provided shopping list and head to the store. Once you have all of the materials, set aside a few hours to cook! Prep work is simple, so be sure to enlist your kids.
The breakfast options can be stored in two different ways. Dry items work well in plastic shoeboxes. I store frozen options in 1 or 2 gallon ziploc bags. I generally print multiple copies of the labels so I can see them from all sides. I also print out the menu to hang on the fridge. As items run out, the kids mark them off.
Not Consumed offers several other resources for your home, homeschool, and family!