There have been a lot of bad things in the news lately. Even when you do your best to protect your kids from them, they still end up hearing more than they should. How can you deal with the anxiety these stories cause? How can you help your kids to have hope when the world looks so dark?
There's a quote from Mr. Rogers that comes up a lot at times like these.
"When I was a boy and I would see scary things in the news, my mother would say to me, "Look for the helpers. You will always find people who are helping."
This is so true, and when I see this it gives me so much hope. But what about helping others with the everyday struggles of life?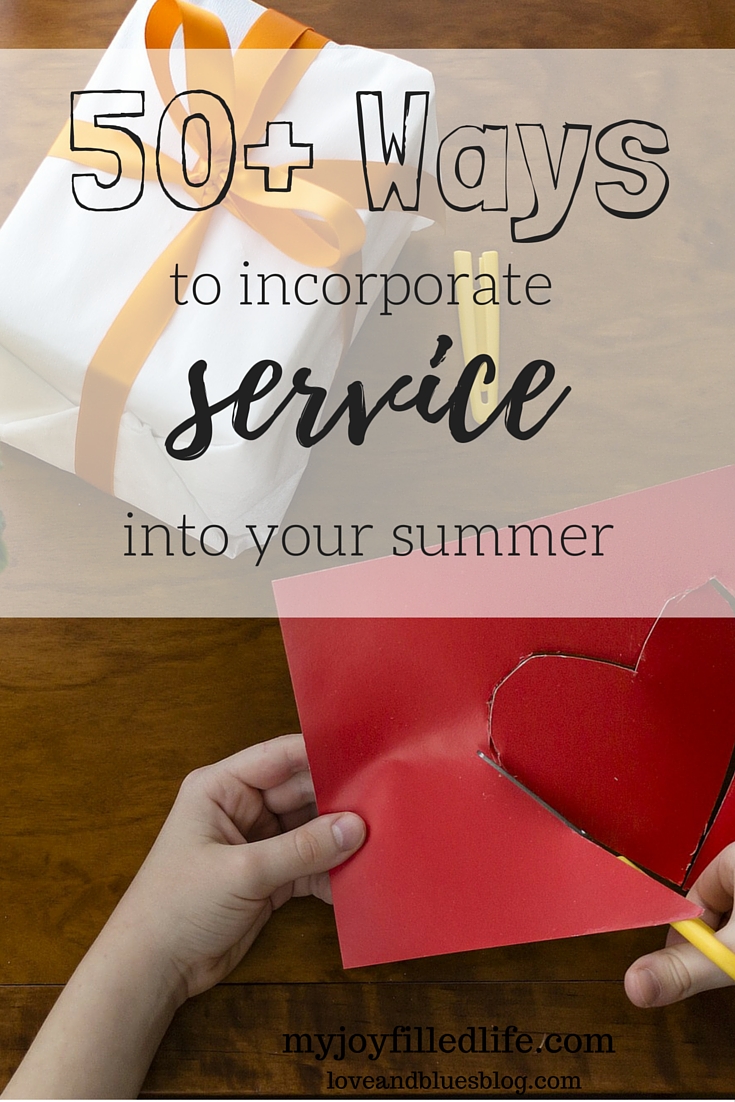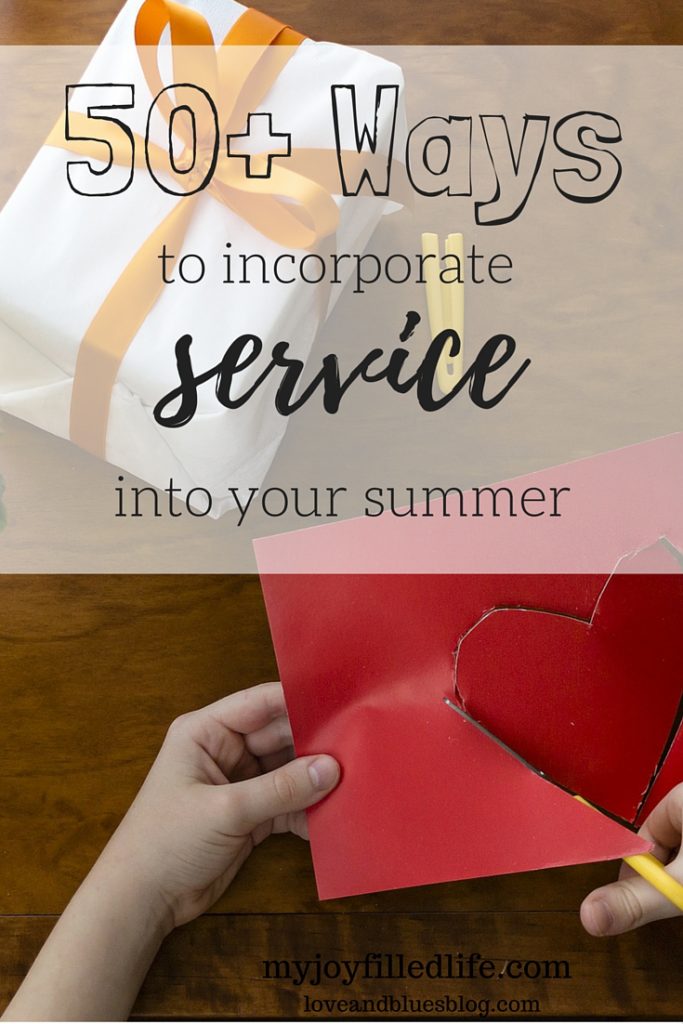 You don't have to wait for a tragic event to be a helper. There's always a need for service in the world we live in. People get sick, people hurt, and people get overwhelmed. If you want to help, there's an opportunity around every corner.
Whether you're taking a break from homeschooling for the summer or you're continuing year-round, why not make a place for a service project this summer?
It doesn't even have to be big. The best place to start is by doing random acts of kindness. These are just small "nuggets" of sunshine you can bring to someone's day.
"We are not called by God to do extraordinary things, but to do ordinary things with great love." –Jean Vanier
To really challenge yourself, try to do these random acts of kindness as anonymously as possible. Doing nice things without expectation of any reward is really, well, rewarding, and it's a great lesson to teach your kids. There's value in being internally motivated to do nice things.
"Be the change you wish to see in the world." -Mahatma Gandhi
Without further ado, here's a list of ideas for random acts of kindness to get you started.
Write a letter to a soldier, or draw a picture for them.
Pay for the order behind you at a drive-through.
Pay for someone else's meal at a restaurant.
Make a small care package (or several) for the homeless with basic essentials like shelf-stable snacks, soap, shampoo, and maybe some socks.
Bake something to give to your neighbors.
Tell someone you want to wash their dishes, and ask what time is best.
Tell a new mom she has you for an hour to do whatever she'd like, whether it's a short nap, the dishes, or some laundry.
Pack your husband's lunch.
Leave notes for your husband all over the house.
Tip generously at a restaurant (what about 100%?)
As an added challenge, commit to a tip amount before even entering the restaurant, regardless of the quality of service you receive.
Compliment a stranger.
Take your kids out for a treat randomly.
Say yes to your kids on something you might normally say no to.
Write someone a letter.
Donate food to a food bank.
Put change in a parking meter.
Wash someone's car.
Walk someone's dog.
Volunteer at an animal shelter.
Leave a present for your mail carrier in the mailbox.
Plant a tree.
Weed someone's garden.
Pick up groceries for a neighbor.
Start a mini-library.
Give someone the benefit of the doubt.
Donate blood.
Be an organ donor.
Invite someone over for the holidays.
Invite someone over for dinner.
Mow a neighbor's lawn.
Find a public wishlist on Amazon and send a gift to a stranger.
Read to a child.
Donate to a cause you believe in.
Go to an animal shelter, find out the cost of adoption, and leave the exact amount for that, asking that they use it for the next family looking to adopt.
Hire someone.
Share something positive on Facebook.
Thank a cop.
Encourage your kids to donate their unused toys.
Leave quarters at the Laundromat.
Go for a walk using CharityMiles.
Next time you're at a restaurant, look around. If you see someone almost done with their meal, buy them dessert.
Give someone a hug.
Encourage someone who's feeling down.
Buy a bouquet of flowers and distribute them at a local cemetery.
Smile at a stranger.
Let someone ahead of you in line.
Knit hats for babies in the local NICU.
Do a chore you hate without grumbling.
Let a car merge in traffic.
Bring umbrellas to the homeless on rainy days.
Say please and thank you.
Bring a small gift to a family going through a deployment.
Surprise your spouse of kids with breakfast in bed.
Bring treats to a veteran for the 4th of July.
Leave ingredients for dinner on someone's doorstep.
Visit someone in the hospital.
What would you add to this list?
The following two tabs change content below.
Leah is a blogger at
Love and Blues
, where she writes about strengthening first responder marriages and their families. When she's not busy writing, she's chasing around her very active one-year-old little boy, who just adores his LEO daddy. In her spare time, she can be found reading, running, knitting, working in the garden, or very occasionally, baking. She lives in beautiful Salt Lake City with her family.