A couple of years ago, we went on a vacation with extended family to the Outer Banks. We all (7 adults & 10 kids) stayed in a nice, spacious house right on the beach. It was a nice and relaxing trip (yes, it actually was relaxing with 10 kids because usually our vacations are packed full of activity), with lots of swimming and playing with cousins.
I knew the kids wouldn't be in the pool or ocean the
entire
trip, so I decided I needed to have some activities to keep them busy during the down times. I packed each of the kids a
bag full of activities
for the car ride as well as to use at the beach house and planned several activities for the entire family to do together throughout the week.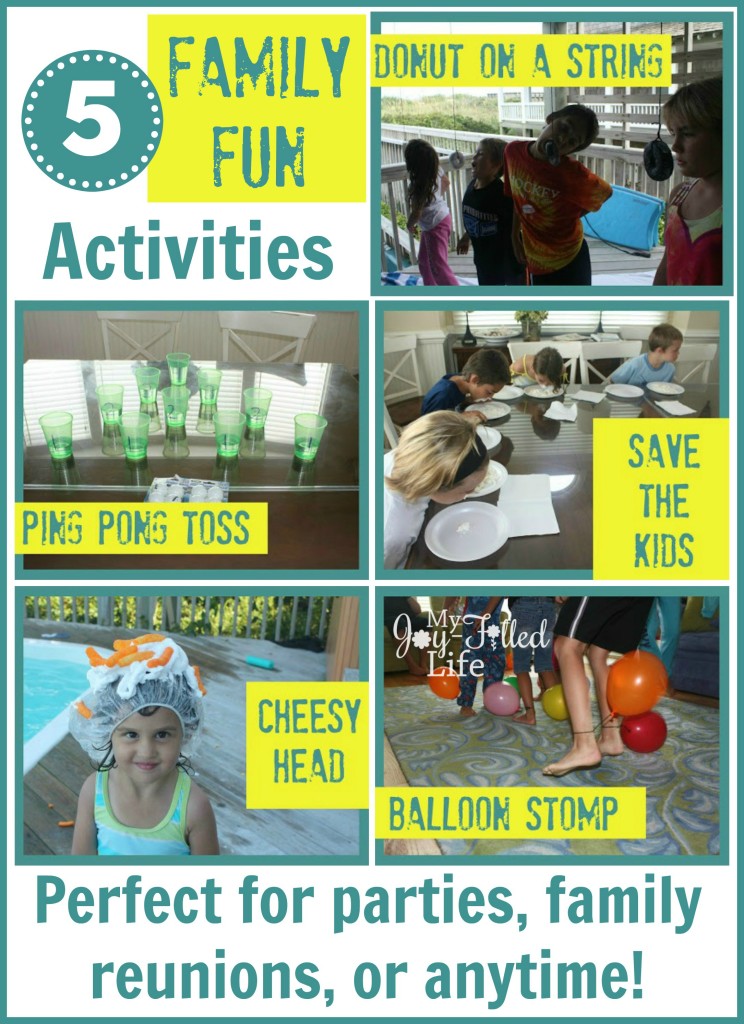 We all had a blast, kids AND adults, doing the following activities and games throughout our week at the beach. These activities are perfect for family reunions, parties, or family fun night.
Just click on the image of the game or the name of the game to go to the post on how to play.
Donut on a String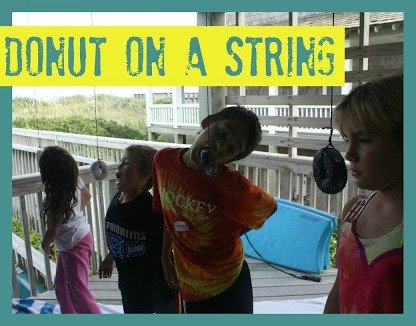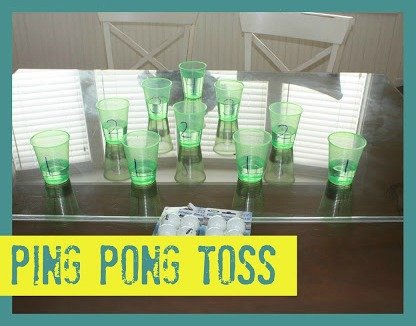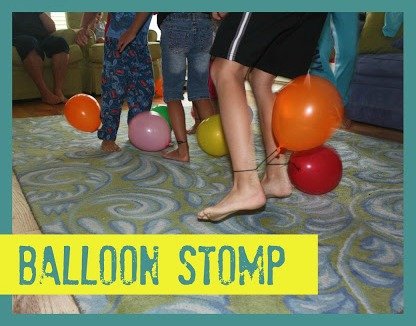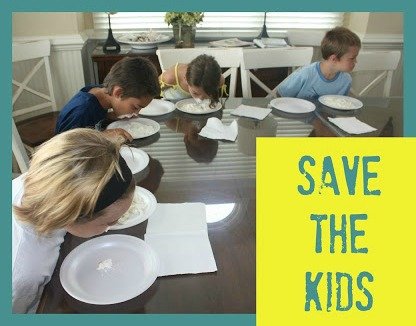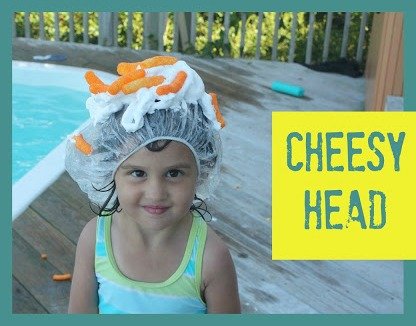 What are some games your family plays for fun?