Having a baby is such an exciting time in life, but what about your body? Yes your tiny little bean will overtake your tummy for many months to come but that doesn't mean you can't stay fit. Keeping in tip top shape will help the growth of your developing baby, make labor go easier, and give you a jump start on your post-pregnancy body. Follow these 5 tips for a healthy and fit pregnancy.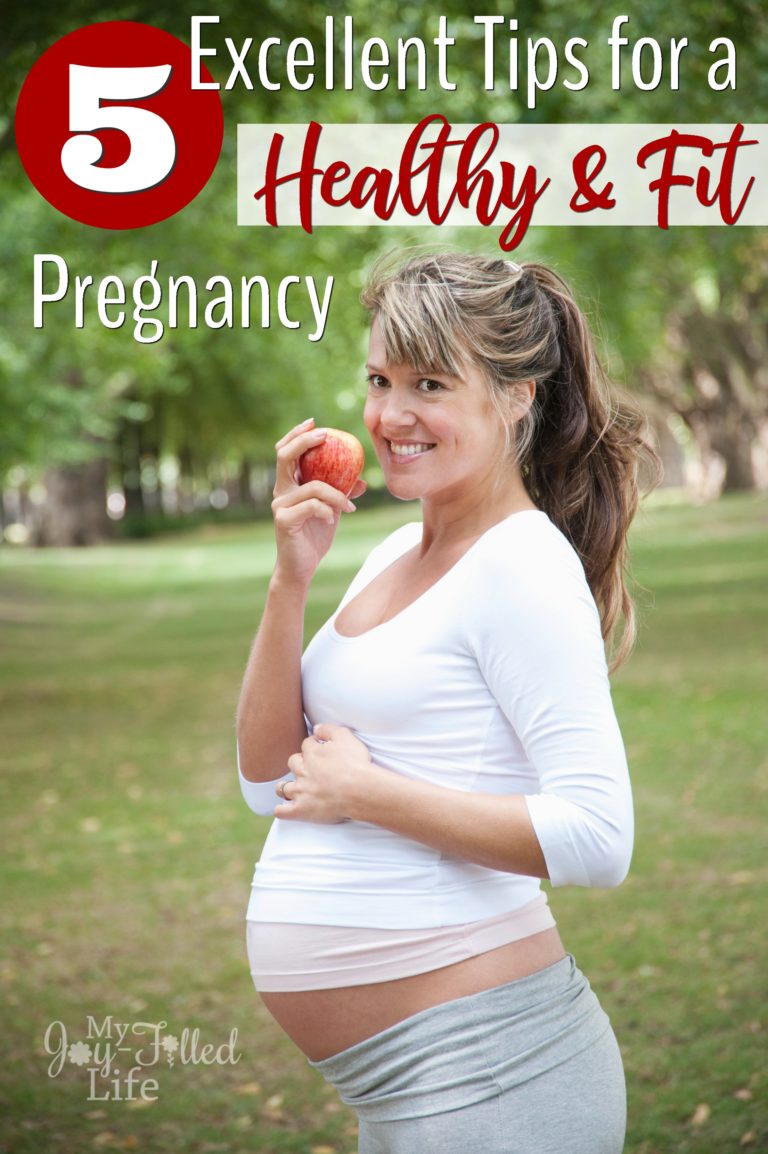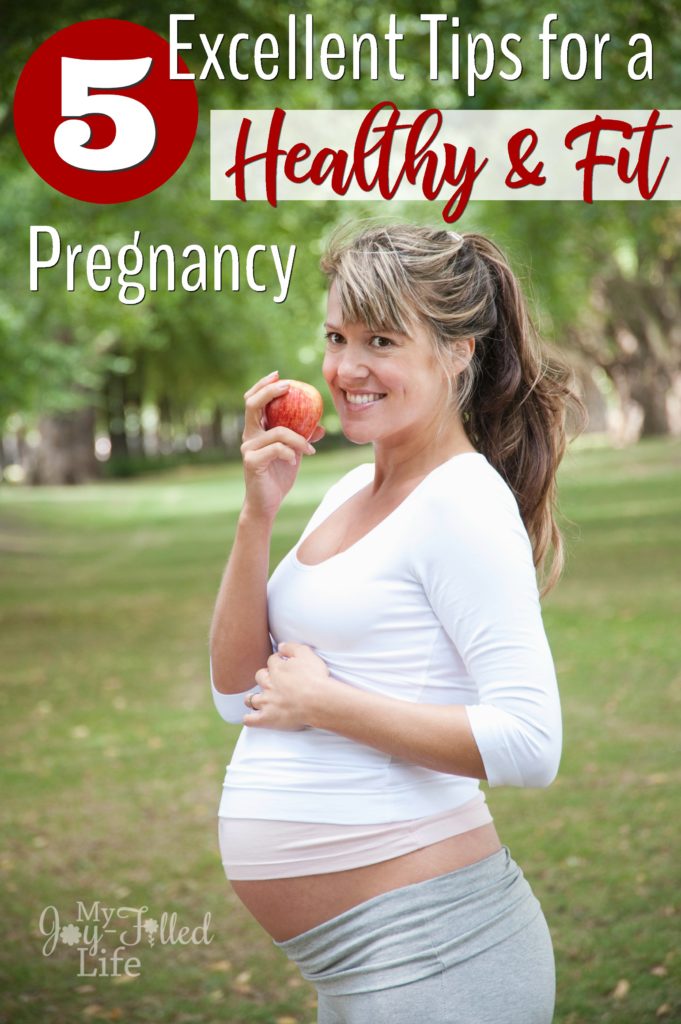 Clean Eating
Everything that enters your mouth while pregnant goes to your growing baby. Do your best to stay away from fatty and sugary foods and make smarter selections. Lean meats, fruits, vegetables, dairy and water will boost your health and the baby's. Certain foods can also help with the digestive system when pregnancy is slowing things down in the bathroom. For those issues up your fiber with beans, there are many wonderful choices or tasty prunes. Incorporating these items into your diet shouldn't cause your grocery bill to sky rocket.
Work those Muscles
Exercise is so important during pregnancy. The days of an expectant mother sitting with her feet up all the time just isn't necessary or good for your body. The more strength and muscle tone you have, the better labor can go. Exercising also increases your endurance which is a must for contractions. Go for a daily walk, if a pool is available take advantage of swimming or water aerobics, or try out a stationary bike. The more your muscles are in shape the easier it will be to deliver and recover after the birthing process.
Get your Rest
While exercising and keeping your endurance up can be crucial during pregnancy, resting your body is vital. Growing a baby takes a lot out of your body so before you feel fatigue make sure you are getting plenty of sleep. Some women feel rejuvenated after a good 30 minute afternoon nap. If a nap isn't possible, make sure you take advantage of any time there is an opportunity to rest your eyes, even if it's in a school car line or a short break at work. Sleeping all night can be tricky for some moms-to-be due to the pressure of baby and searching for a comfortable position. Body or pregnancy pillows are available in many stores, and provide extra comfort and support for those sleepless nights.
Keep Calm
Your baby can hear noises from the outside world and takes on your stress. Find soothing music, a good atmosphere, and enjoy the feeling of your new baby. As you move along throughout your pregnancy make a playlist of these favorite tunes and use them during labor. They can be a reminder of happy thoughts from pregnancy helping you get through the stress and pain of labor. Surrounding yourself in a positive atmosphere and mood will prepare you for bringing baby home to the same environment.
Comfort Clothing
Staying fashionable while pregnant may be important but don't pour body into restraining clothing or shoes. Make sure to buy new underwear and pants as you need them to stay clear of discomfort and any possible yeast infections. Shoes can always make or break an outfit, but with a pregnant belly your balance may not be as usual. Many women feel clumsy and trip easily, so high heels aren't always best option. Pick a shoe that will not flop and has good support which helps with swollen ankles as well.
A fit and healthy pregnancy starts with loving yourself and baby. Making good decisions for your own well-being is your first step in parenting. Visit your doctors office regularly to keep yourself and your baby healthy. Once your baby is born and growing up they will see your example of a healthy lifestyle and be prone to follow in your footsteps.