With the coming of the New Year, many people are busy making plans and setting goals for losing weight and living a healthier lifestyle. While some are jumping into a new workout routine, others are frantically searching for the dietary changes needed to help them meet their goals.
Changing eating habits, especially within a family, can seem daunting. What sounds good? What is actually healthy? What do I feed my children? Will they even eat it? Will I spend the rest of my life in the kitchen?
Today I want to answer a few of these questions as well as share 25 healthy snacks to start the New Year right. These are simple, quick, and healthy snack ideas your whole family will enjoy. While many of these suggestions can be purchased, premade at the grocery store, I encourage you to make as much of it at home as possible. It may seem a little daunting at first, but with time and practice, you'll be able to whip up these snacks in no time at all.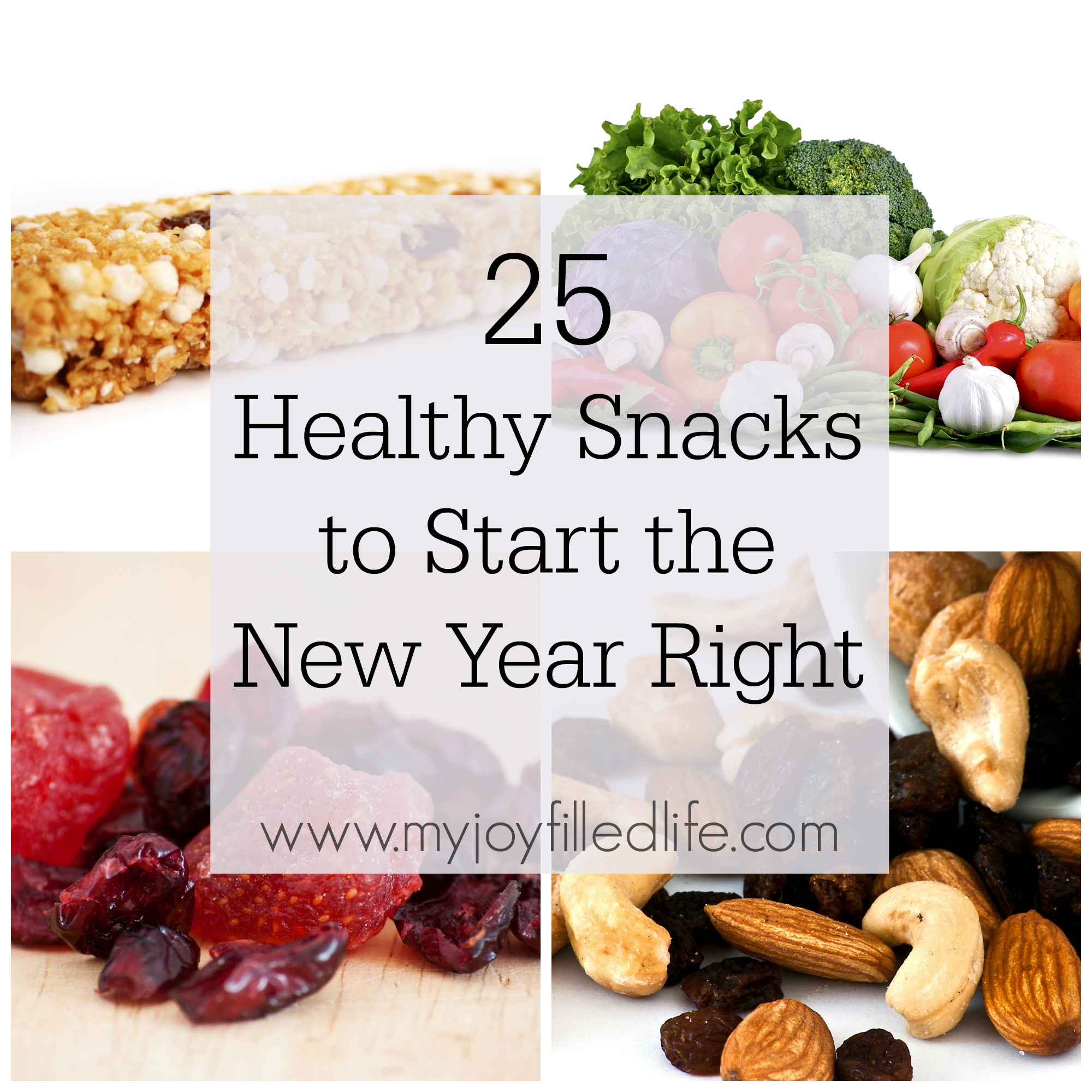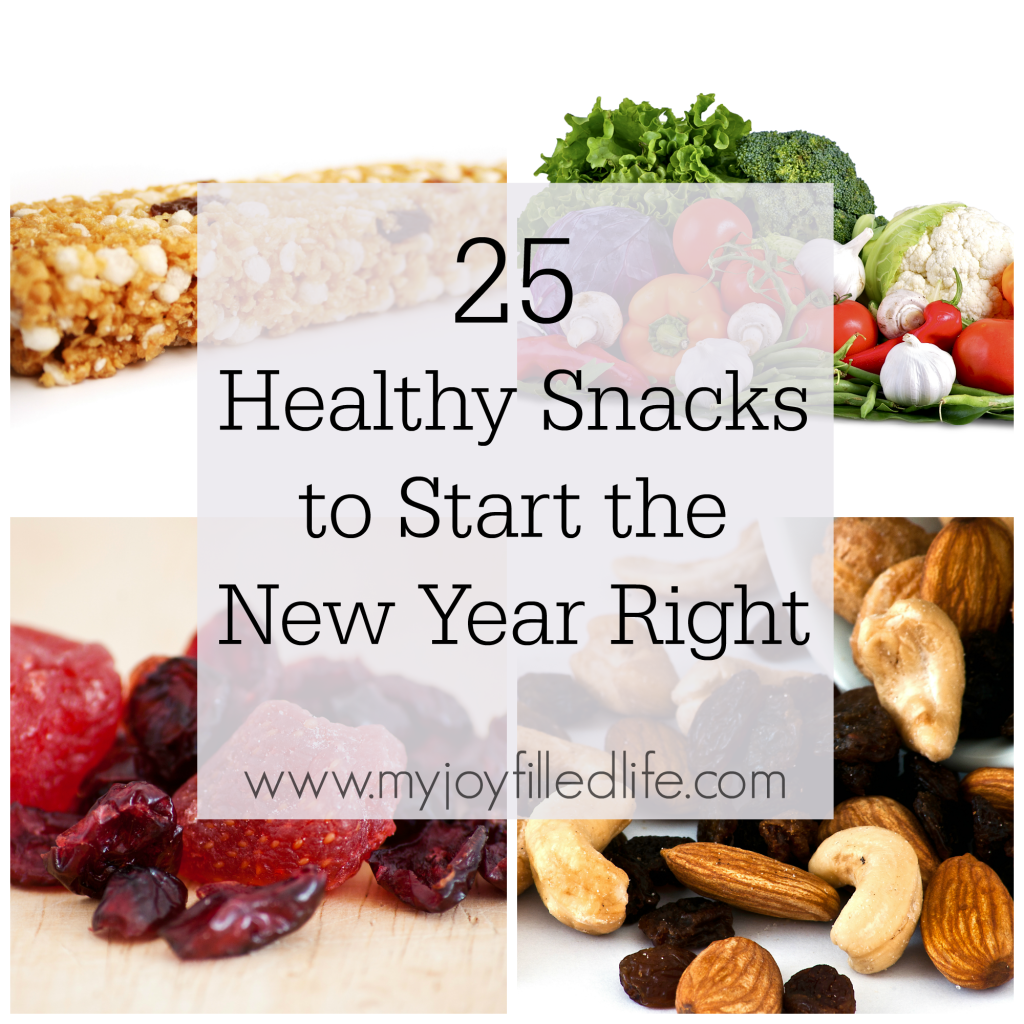 Not only can most of these snack items be prepared with little time or effort, making them at home can help cut costs and will certainly reduce the unwanted ingredients found in many prepackaged food items.
When I have all my ducks in a row, I like to shop and prepare snacks on the same day. This helps me plan my menu for the week as well as have all my foods made ahead of time. If we have a super busy week, I don't need to fret about cutting that melon before it goes bad or taking the time to chop those veggies.
If you're looking at this list thinking, "There's no way I can get my toddler, child, teen, husband (or even yourself) to eat this stuff," don't turn away! I read it can take up to 12 times before a child is willing to try a new food. And taste buds change over time so don't let that stop you (as an adult) either!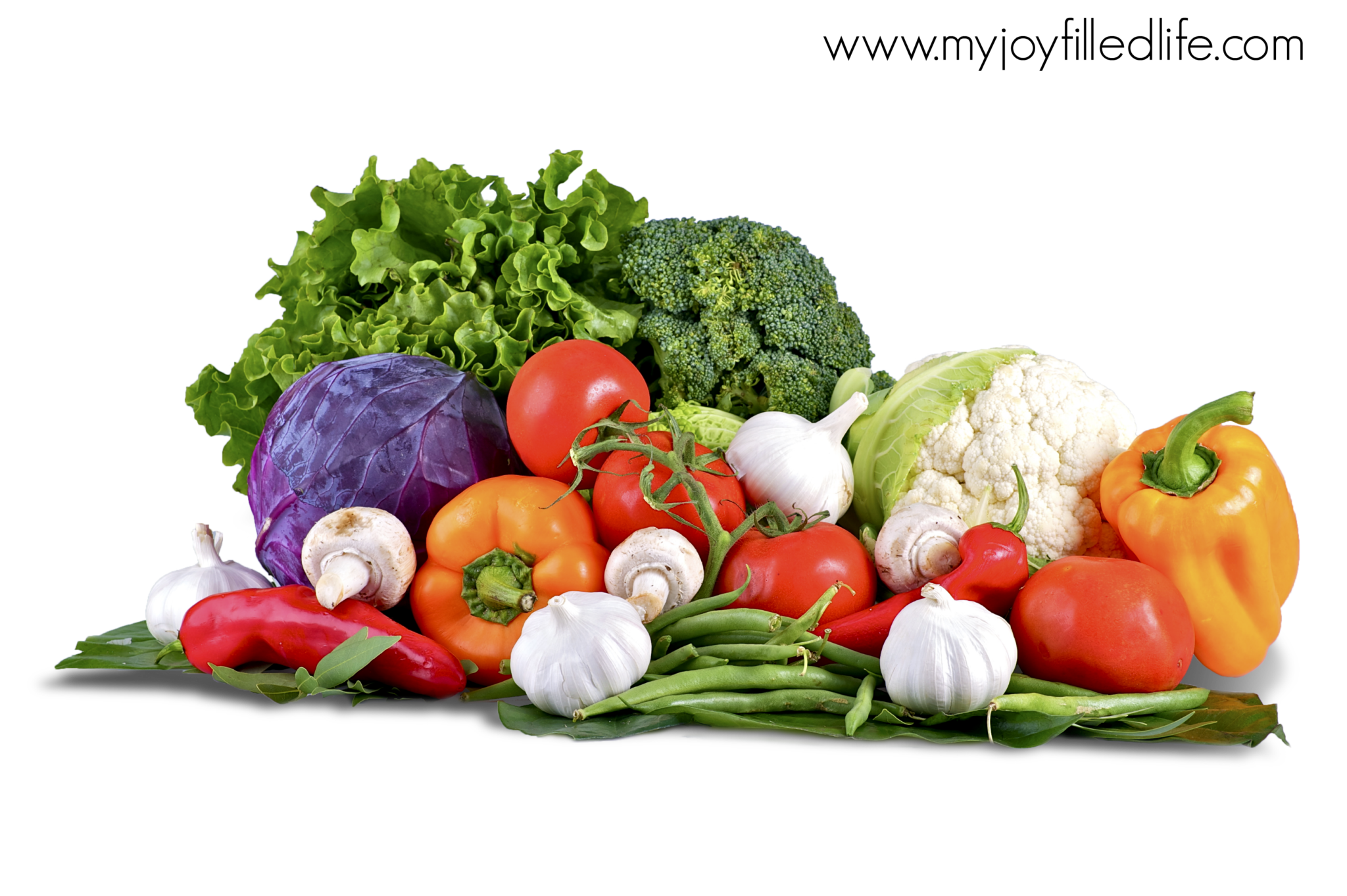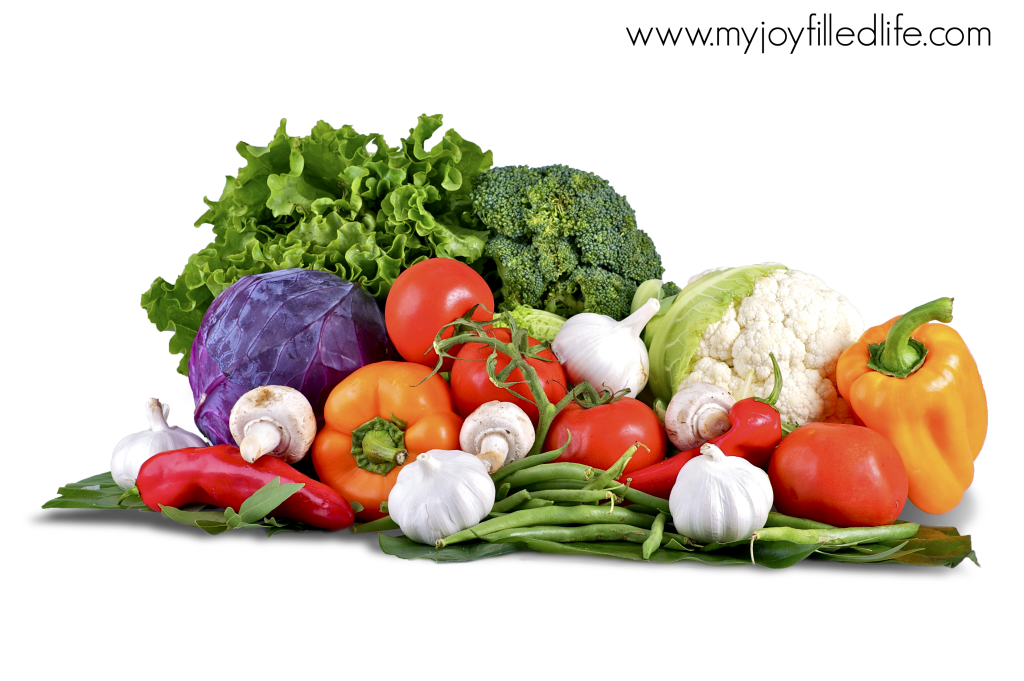 1. Veggies
Cut vegetables are so simple and easy to offer your family. The list is endless. At any given point you will typically find an assortment of cut veggies in our fridge including (but certainly not limited to): carrots, celery, broccoli, bell peppers, cucumbers, tomatoes, cauliflower, snap peas, radishes, and green beans. We love to dip raw veggies in hummus and guacamole too!
2. Fruit
Fruit is another staple in our home. Whether it be one piece of whole fruit (think bananas, apples, pears, peaches, etc) or a bowl of cut fruit, I'm more than happy to let them have this sweet treat between meals. I like to prepare a large lidded bowl of cut up fruit for our family to snack on throughout the day. If I find we are going through our fruit too quickly, I like to freeze it to make us savor each bite. We love grapes this way and it allows our bodies to tell us when we are full rather than scarfing down a ton of fruit in one sitting.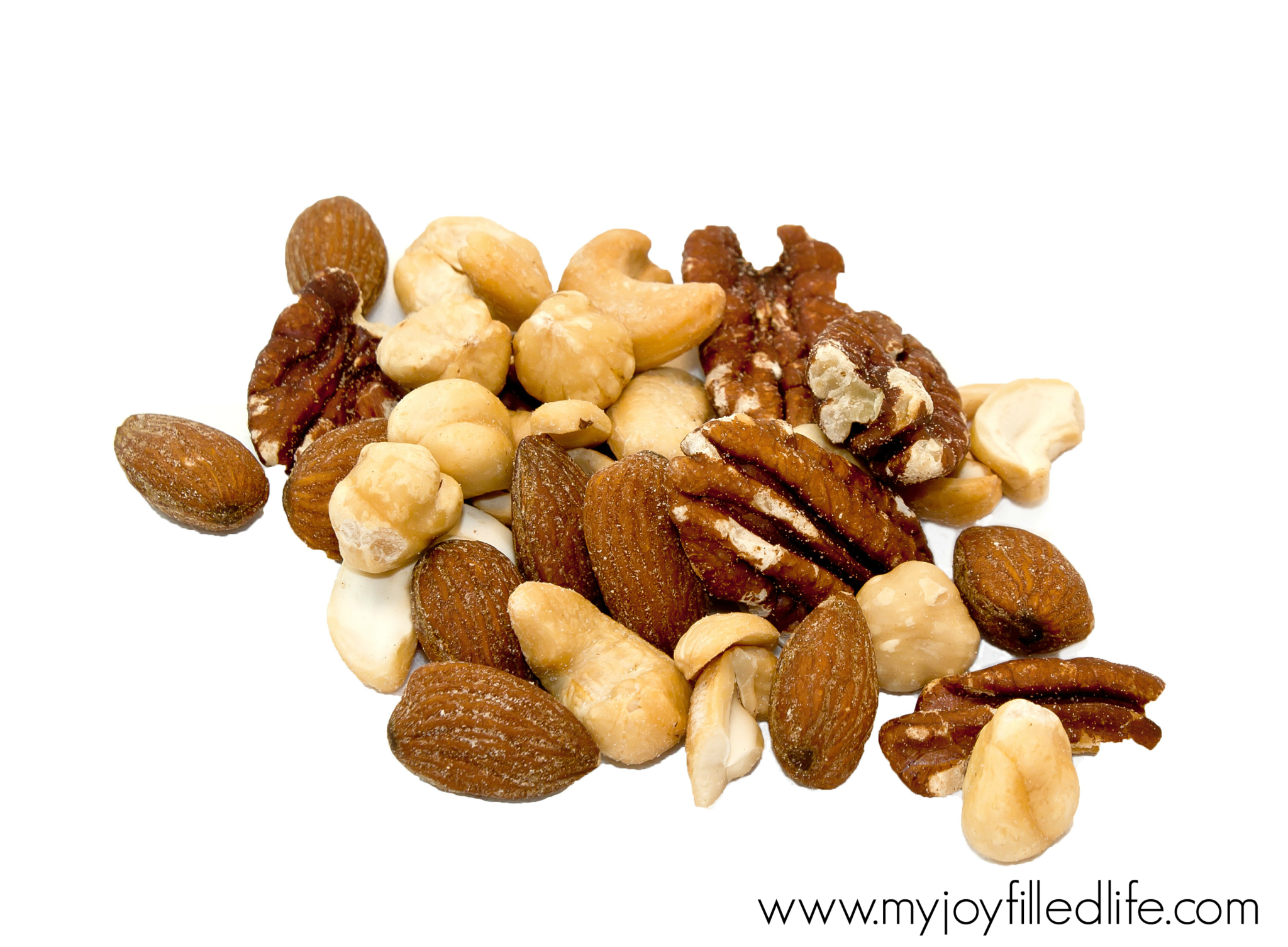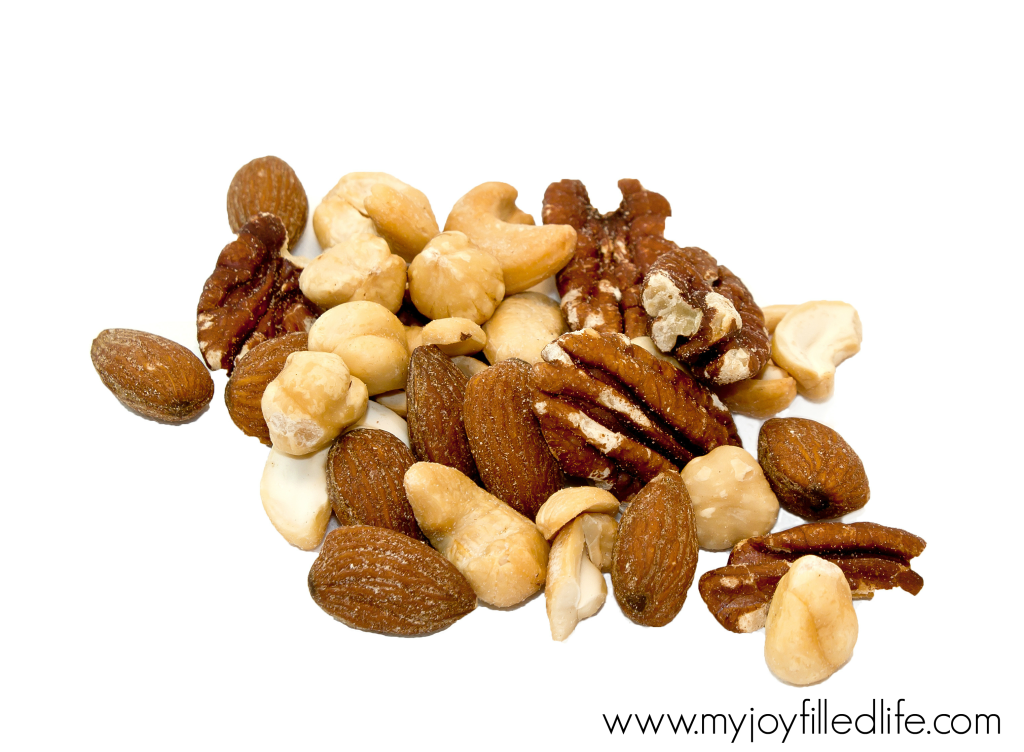 3. Nuts and Seeds
Not everyone can tolerate nuts and seeds (such as infants or those with allergies), but they are a great source of protein to help with the afternoon energy crash we all tend to experience. I like to keep a stash of nuts and seeds in the cupboard as a quick and easy snack when we are busy working around the house or playing catch up on school that day.
4. Granola
Mmm… granola. This has got to be my favorite snack to date. There are just so many variations and ways to make it, you really can't go wrong. I love the smell as it's baking in the oven and I love the crunch it makes when you take that first bite. Add nuts, seeds, dried fruit, dark chocolate bites, some vanilla, or even cinnamon and you have one fantastic little snack.
5. Cheese and Crackers
Cheese and crackers are pretty common and for good reason. We typically stray away from this snack item as most of my family is gluten and dairy free. If you like this option, try your hand at making your own crackers and get your hands on a good quality cheese to go with them.
6. Yogurt and Fruit w/ Granola
Get that crockpot or yogurt maker out and try your hand at making your own! I know it may sound strange but homemade yogurt is really good for you, easy to prepare, and inexpensive to make. There are even alternate homemade yogurts for those with cow milk allergies. Top it with some homemade granola and fruit and you basically have an entire meal.
7. Rice Cakes
Our family loves rice cakes. These I do not make at home. If you have successfully made them, please share your secrets. I'd love to know! We like to top plain rice cakes with a little nut butter and sometimes even add raisins for fun. You can add other fruit toppings as well if you're feeling adventurous.
8. Apples and Nut Butter
Apples and peanut butter seem to go over fairly well with any family (unless you don't like peanut butter or simply can't have it.) Substitute with another nut butter for a healthy and quick snack that is also filling.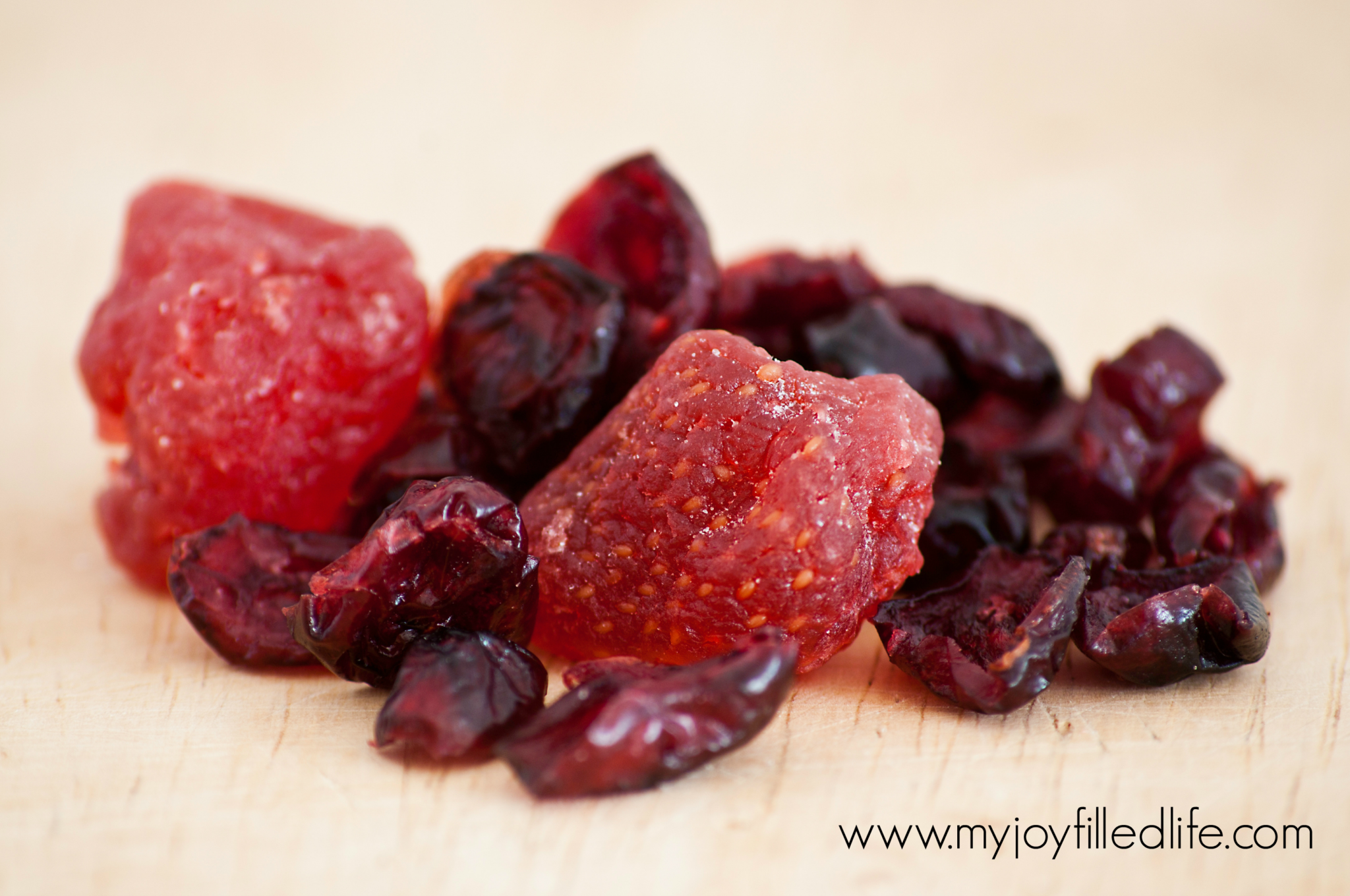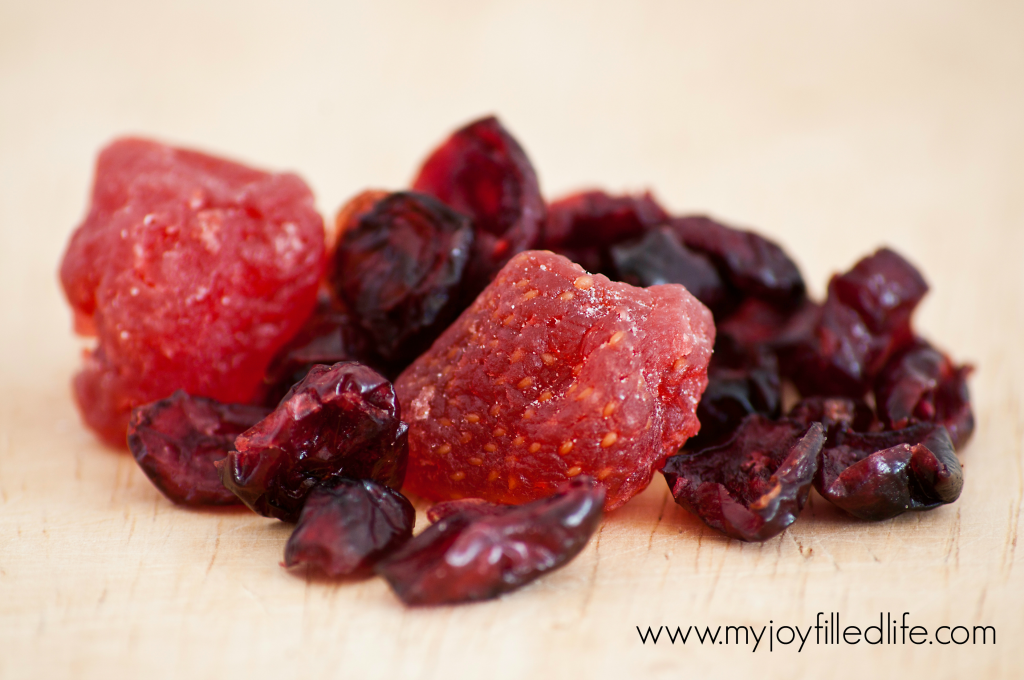 9. Dried Fruit
This past year I stumbled upon a cheap food dehydrator at a yard sale. We then fell in to an absurd amount of plumbs and apricots shortly after. Even our very excited family couldn't eat all we had before they started to get too soft so I put that dehydrator to work. In just a few short days (of very inactive work on my part) we had some yummy (and local!) dried fruit to enjoy. If you don't have a dehydrator, there are ways to dry fruit in your oven. Do some searching and you'll find a way to make it work.
10. Ants on a Log
Who doesn't like ants on a log? Do you know what I'm talking about? Those fun little sticks of celery with nut butter and raisins on top. My children love them. They tend to tell me stories about their ants and how they got on the logs every time we have this snack. There are a lot of creative ways to prepare snacks for children (grape caterpillars, strawberry banana snakes, etc.) Make it fun while you're at it!
11. Popcorn
If you purchase store-bought, microwave popcorn, please stop. It's not good for you. At all. If you are going to snack on popcorn (like our family does) make it at home. It's super easy to air pop or toss in a small amount of oil over the stove. You can add sea salt, cinnamon, and even make homemade caramel sauce. It's significantly healthier for you and the popping of the kernels is quite entertaining.
12. Smoothies
Smoothies are another simple and healthy snack. Instead of blending ice, freeze cut up bananas to add to your mix. Blend any mixture of juice, milk, yogurt, fruits, and veggies. You can even add chia seeds and protein powder for an extra nutritional boost!
13. Hard Boiled Eggs
This one I think you either love or you hate. Regardless, hard boiled eggs can be a great protein pick up during the day. They are easy to make in a hurry and save well in the fridge.
14. Muffins
Muffins are easy to make ahead and can vary tremendously. Lemon poppy seed, pumpkin, and banana nut are my top three favorites to make ahead of time. They freeze well and are inexpensive to make in bulk.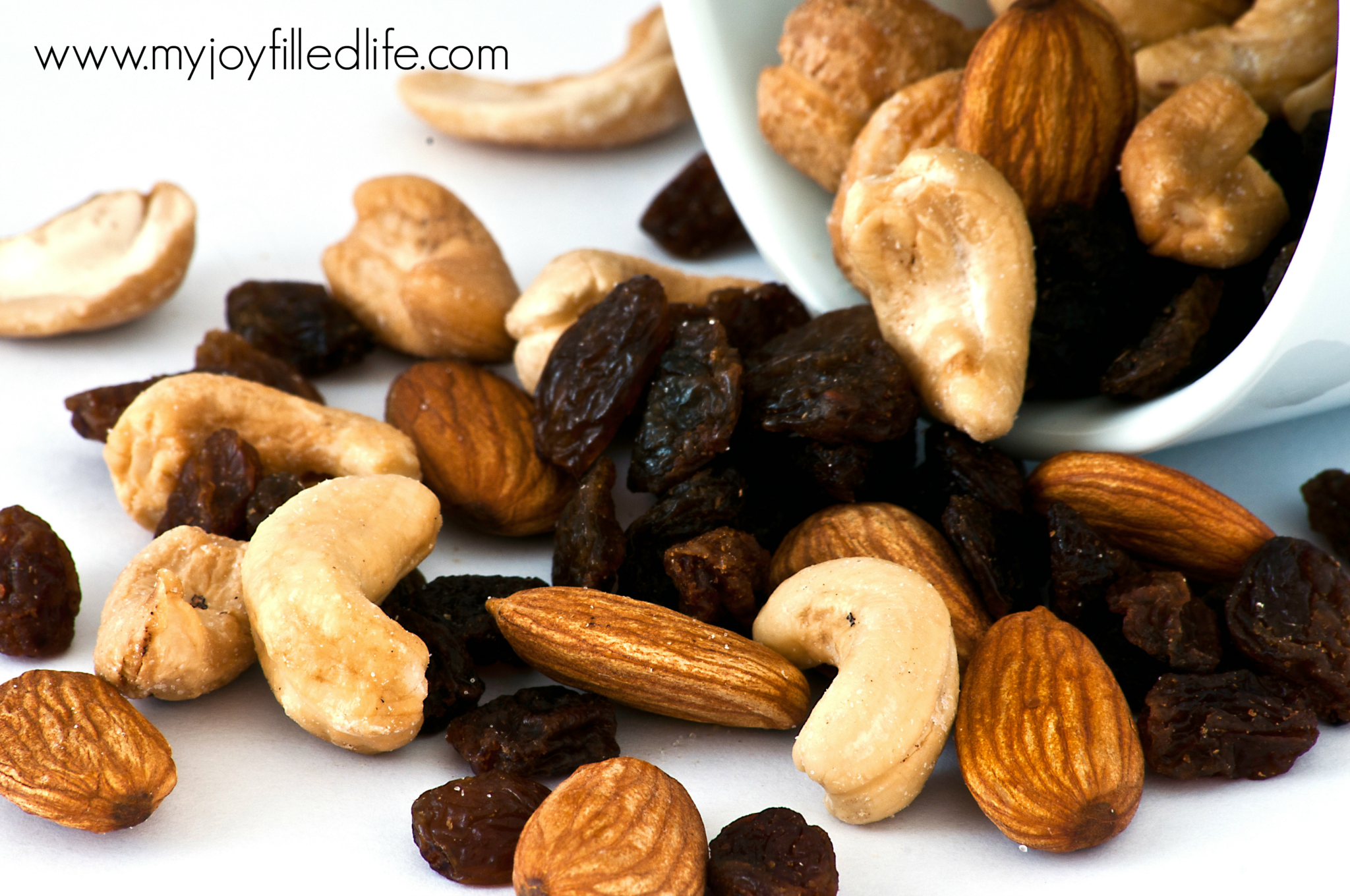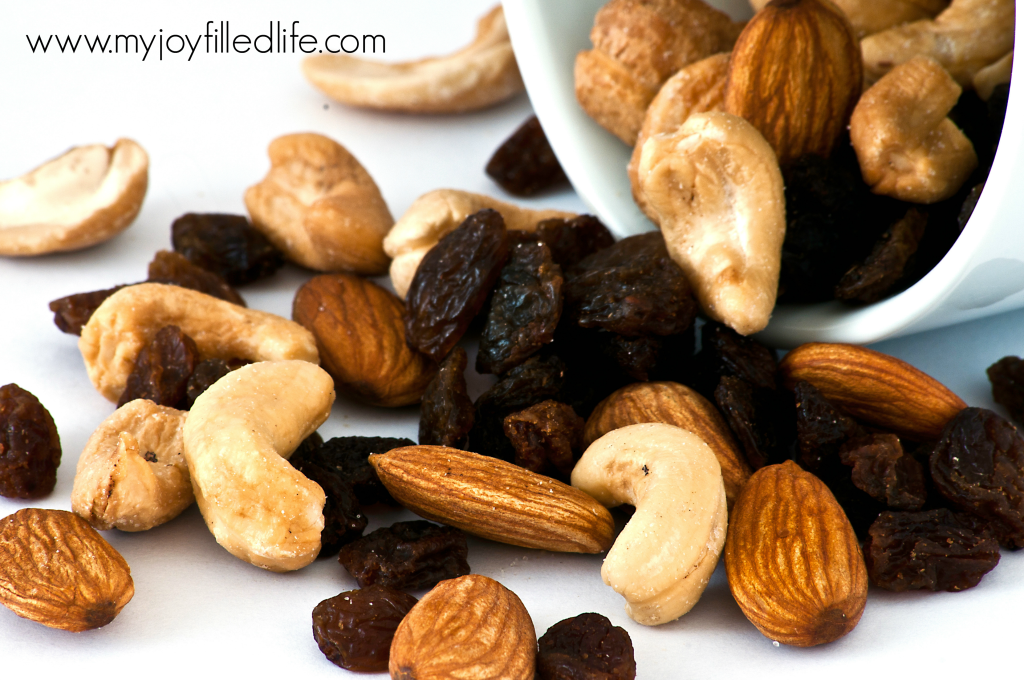 15. Trail Mix
Much like granola, trail mix can be mixed in many different ways. You decide what you want it to include. We tend to go heavy on the oats, nuts, seeds, and dried fruits. This is also a great snack to take on the go.
16. Veggie Chips
Veggie chips can be found in store but they are still pretty high in fat and salt and are loaded with preservatives. They can be made quite easily at home using your oven. Start with beets, kale, zucchini, or sweet potatoes. Add a little sea salt, pepper, or other seasoning to the mix and you've got a nice little treat.
17. Fruit Leather
Fruit leather is basically blended fruit, spread thin, then dried at a super low temperature for a long time. You can then cut it into single portions and roll it in parchment paper for later use. This definitely falls into a treat category for us and less of a staple.
18. Applesauce
Don't freak out when I tell you to cook up a batch of homemade applesauce. It's super easy. If you can get your hands on an apple corer/peeler/slicer, it will make the process even simpler. You get to choose what ingredients you put into your applesauce and whether you want it smooth or chunky. Applesauce is easy to make over the stove but can also be made in the crock pot for less active cooking time.
19. Fresh Fruit Salsa
Whip up a batch of homemade cinnamon tortilla chips and fresh fruit salsa for a quick and tasty treat.
20. Frozen Fruit Bars
Cut up some fruit, use juice or almond milk and create your own frozen fruit bars. Blend your fruit and juice/milk to create a more popsicle-like treat.
21. Homemade Bread w/ Spinach Dip
Store bought bread contains a lot of added ingredients no one should be consuming, preservatives and high fructose corn syrup being two. Homemade bread is simple to make. If you don't have a lot of time, find a quick bread recipe. There are also sour dough breads and even fruited breads. If you have access to a bread maker, fresh bread is even easier. Pair with homemade spinach dip for a well-rounded snack.
22. Tortilla Chips w/ Pico de Gallo or Guacamole
In a home with lots of littles, we find any excuse is a good one to dip our food. Make up some tortilla chips and present a side of pico de gallo, salsa, or guacamole. Don't be offended if the littlest ones skip the chips entirely and eat the dips by the spoonful.
23. Homemade Graham Crackers
Graham crackers tend to be a staple in homes with children. Try making your own. You can flavor them with cinnamon, cocoa, or honey and barely be able to tell the difference from their store bought counterparts… except that they taste better. Top with some nut butter for additional fun.
24. Energy Bites
I don't make these often but when I do, they don't last long. Much like granola, these little guys pack a wallop of nutrition (depending on how you make them) and can help as a pick-me-up during a busy afternoon.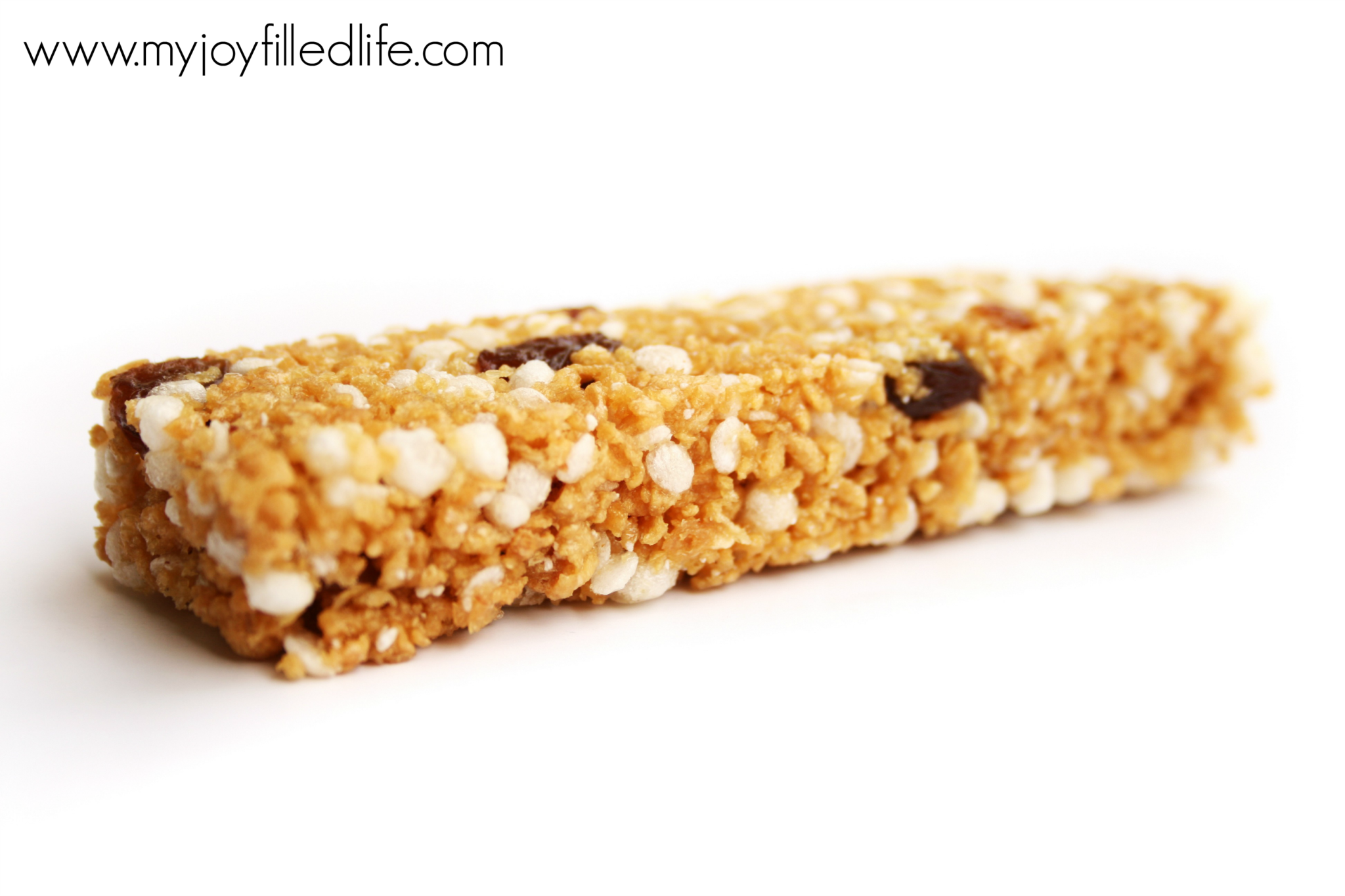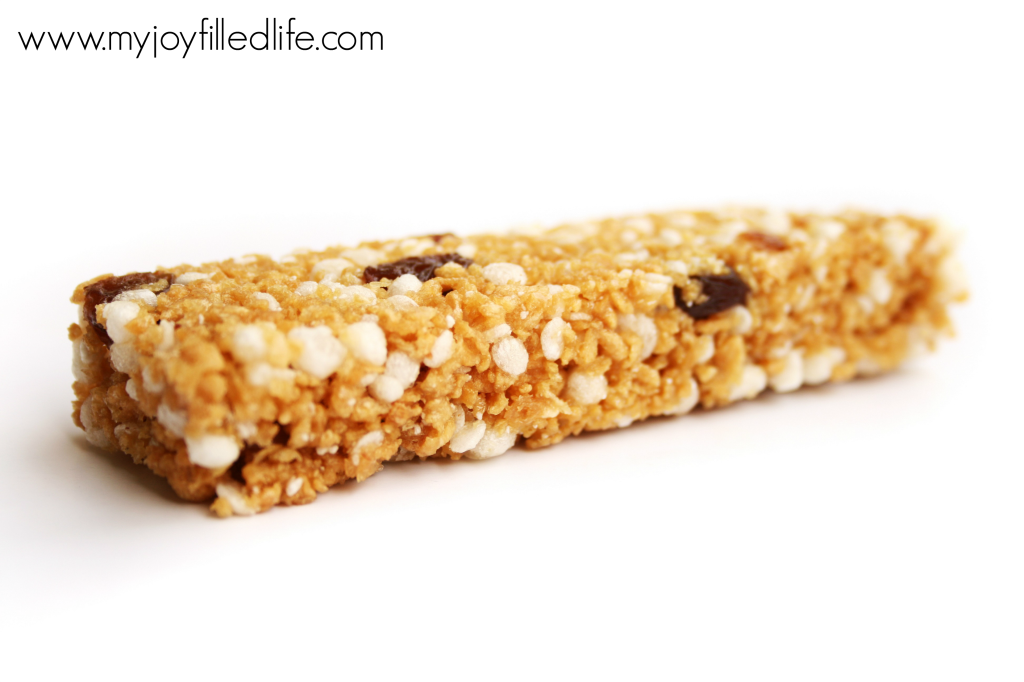 25. Granola bars
Last, but not least are granola bars. These can be made according to taste and preference, soft or hard. Add fruit, seeds, nuts, oats, chia seeds, honey, vanilla, peanut butter… the options are endless. There are baked and refrigerated versions. Find what your family likes and go!
With so many varied options, you can create some fun and healthy snacks everyone will enjoy. Start small. Pick one or two new recipes to try and incorporate into your day. Create baby steps to healthier choices and you'll go much further than crashing through an otherwise unhealthy diet.
What other healthy snacks can you think of to create a great start to the new year?
Post contributed by Stephanie of Abundant Living