Most homeschooling families love books. There's just something about taking your children's education into your own hands that makes you also want to enrich their lives in as many aspects as you can. Using great books in your lessons or just simply providing them so that your child will develop their own love of reading becomes almost second nature.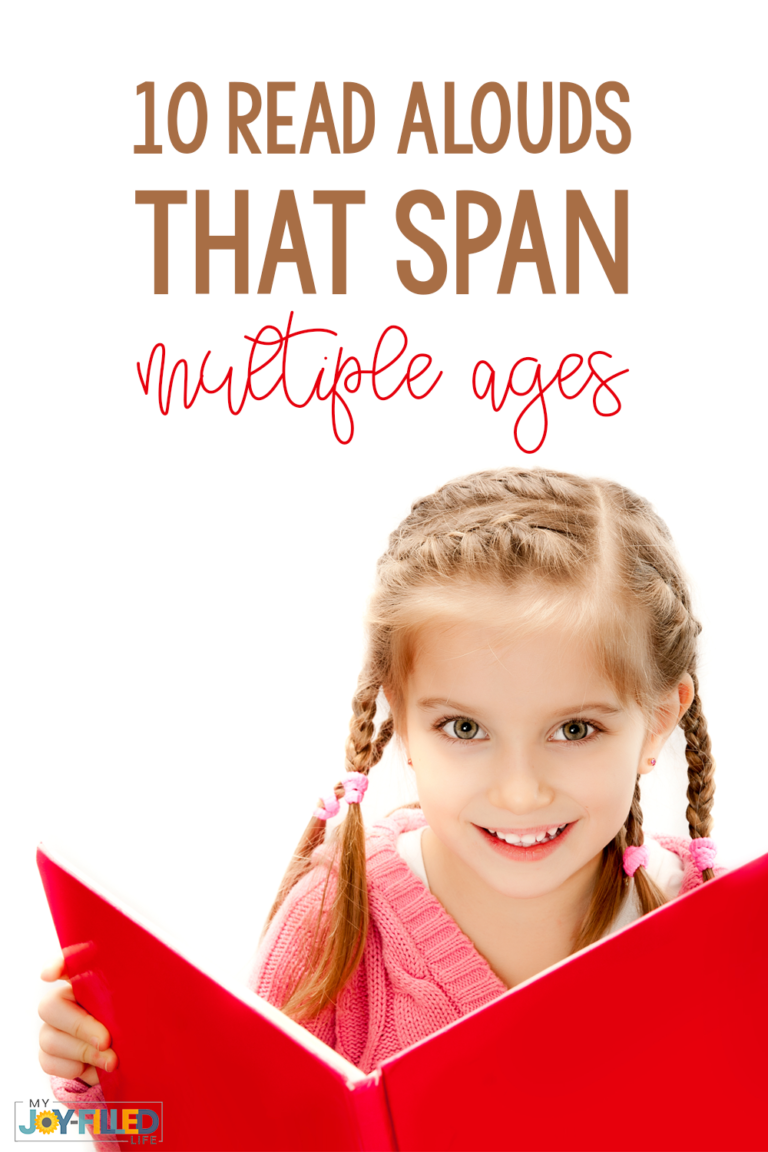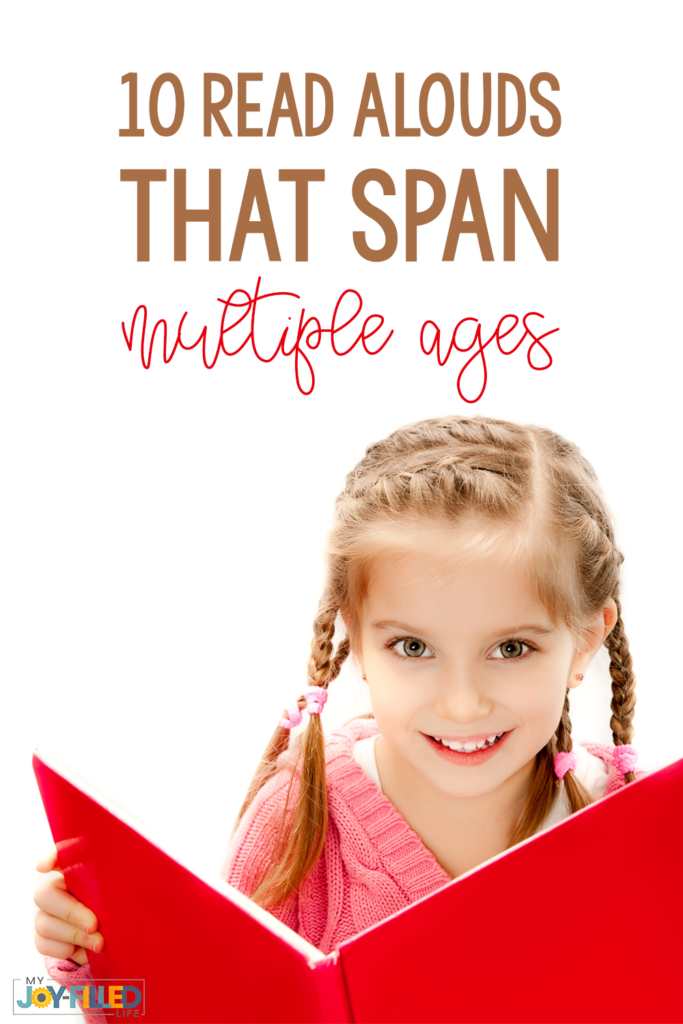 In our home, one of the ways that we both supplement our lessons and enjoy great stories is to have family read alouds. Since I have children ranging from toddler to age nine, I like to try to find stories that will captivate and intrigue them all. Other families have a wider age span than I do and I know it can sometimes be difficult to find age appropriate books that will interest the family as a whole.
I've decided to share some of my personal favorites that seem to transcend age gaps. I tend to aim to get something on the level of my oldest children that has a story line that my younger children can follow without much difficulty. A little challenge is good brain exercise, but I don't want them to get lost and thus lose their interest in the story. Of course, you will have to use your own discretion to determine if the titles are suitable for your family.
10 Read Alouds That Span Multiple Ages
This story is a classic tale of the battle between good and evil and there are many resources available on how to make parallels between it and the Gospel. There are some battle scenes and portions that might be scary to sensitive younger children. This is one of my personal favorites because it really stretches imaginations. It's a favorite with my children because we also have two girls and two boys like in the story.
Louis the swan cannot produce the glorious sounds that the other trumpeter swans in his flock can. Unsure of how to find his way in the world without a voice, this story follows him through various adventures as he discovers that he can trumpet with the best of the other swans, he just uses an unconventional way to do it!
The first time we heard this story, it was with the audio version during a car trip to visit family. It is wonderful. It was so good that when we arrived to our destination, we were in the last chapter and we sat in a parking space for another twenty minutes just to hear the end. It is a great story about a young boy that is rich with Christian lessons.
If you haven't heard of this little family that lives in the floorboards and "borrows" regular household items from the "human beans" who live in the manor, then you will be in for a real treat. This books is a classic. I still own the copy that was mine as a little girl and I've read the entire series to my children.
This is a compilation of tales told by a young girl's grandmother of her own youth. The stories are quite delightful and will have children and adults alike giggling.
There is not enough time here for me to express my personal love for this book about a young boy named Billy who desperately wants to own his own hunting dogs. Once you read this one, you will never forget it! It still holds a special place in my heart from my childhood!
Forget the movie! Pick up this book and crack open its pages to immerse your family in this story about a rather eccentric mouse and his love for music, literature, and a princess.
Follow Rat, Mole, Toad, and Badger through their various adventures. Children will laugh at their antics, and learn all about friendship along the way.
Roald Dahl was one of my very favorite authors as a young girl. I devoured every book of his that I could get my hands on. This one is one of my favorites. James Henry Trotter is stuck living with his two rather unpleasant aunts who never let him play with other children or experience happiness of any sort. One day, he procures some magical crystals that change his life forever.
This is a powerfully moving story about how our actions have consequences and how God watches over His children.
Were there any titles here that you haven't read? What suggestions would make for read alouds that span multiple ages?
This post contributed by Dusty of To the Moon and Back