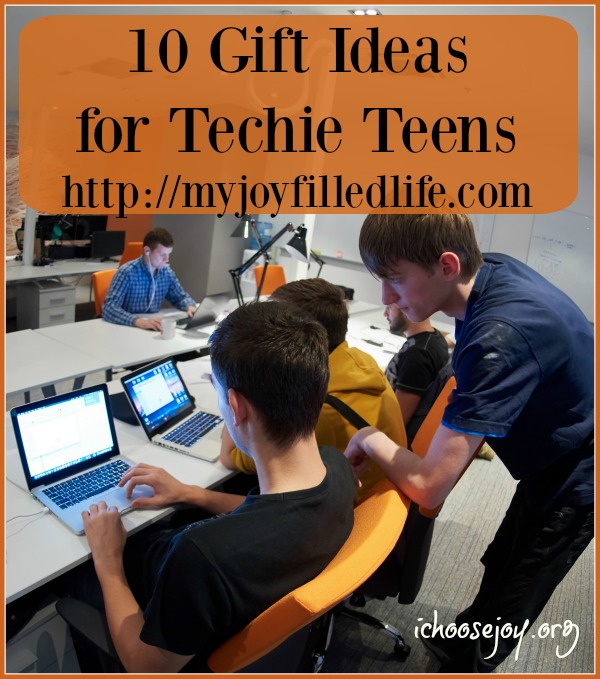 Do you have a techie teen in your house? I have two! I'm always looking for ways to use their interests to grow them in a field that I know will be good for them in the future. I couldn't hold these boys back from technology if I wanted to.
I asked them to give me suggestions of gift ideas for techie teens–some of which they have received already and others which are still on their wish lists.
My oldest son is heavily into music. He spends all his spare time down in the basement music room playing guitar, singing, listening to, or writing music. Here is what he suggested for basic recording equipment (in addition to your instrument and computer):
My second son is more interested in learning computer programming, coding, writing apps, and building electronic devices. He recommends:
I found some homeschool curriculum and classes for computer coding from Homeschool Programming Inc. that you might want to check out as well. I went to a couple of these workshops last spring with my son, and we both learned quite a lot.

And for a much less expensive gift that would be appreciated by techie teens: Texting Gloves! In fact, I want some of those myself!
The following two tabs change content below.
Gena Mayo is a Christian homeschool mom of 8, ages 14 down to 3. She has been married to her best friend for 17 years and blogs at
Choose Joy!
about family, homeschool, and homemaking. You'll also find awesome giveaways and reviews there! When not busy with the above, you'll find Gena teaching music classes (voice lessons, music history, choir, musical theater) and writing music curricula. She is excited to have children at all stages in homeschooling now, preschool through high school.