Christmas is just around the corner, and in our house that means it's time to assess our toy situation. We recently decluttered a massive amount of toys, so I'm pretty picky about what I allow back into the house (nonetheless they're still breeding—where do they all come from???).
We'll do another decluttering session soon before the Christmas décor comes out, and the kids will help me decide what they truly still love and play with and what we can do without.
I'm already fairly certain how it's going to go. All the little prizes and fast food toys they've picked up over the last few months will be sure to go. So will the broken toys, the incomplete sets, etc. And I will certainly make my case against anything that makes noise.
But there are certain types of toys we always keep: building toys. I know from experience that even when we put them away for a while, they always spark fun and creativity whenever they come back out. Here are a few reasons why they're so awesome. Building toys:
Improve fine motor manipulation and strength
Enhance spatial awareness
Encourage thinking and reasoning
Involve focus and patience
Spark the imagination
Build confidence
Help develop problem solving skills
Encourage children to use their minds instead of relying on technology
Can lead into pretend and imaginary play
Introduce math and science concepts
Encourage cooperative play
(See this article for more info)
Send that to Grandma in case she needs convincing!
Another thing that's great about building toys is that, while they can take up space during use, they're actually relatively easy to clean up. We can leave a set out for a short time—in a designated area—but after the kids have lost interest, we put them away. They go back in their appropriate container on a shelf or out of sight until they're ready to come out again. If we find a stray piece we can just return it to the container. Overall, if you can train your kids to help out, building toys create relatively less clutter!
We have some favorite building toys in our house that are a lot of fun for both boys and girls of various ages. I thought it would be useful for Christmas shopping—keep this list for yourself or pass it on to relatives who need some guidance (so you don't end up with piles of junk you're just going to want to throw out a month later).
10 Awesome Non-LEGO Building Toy Sets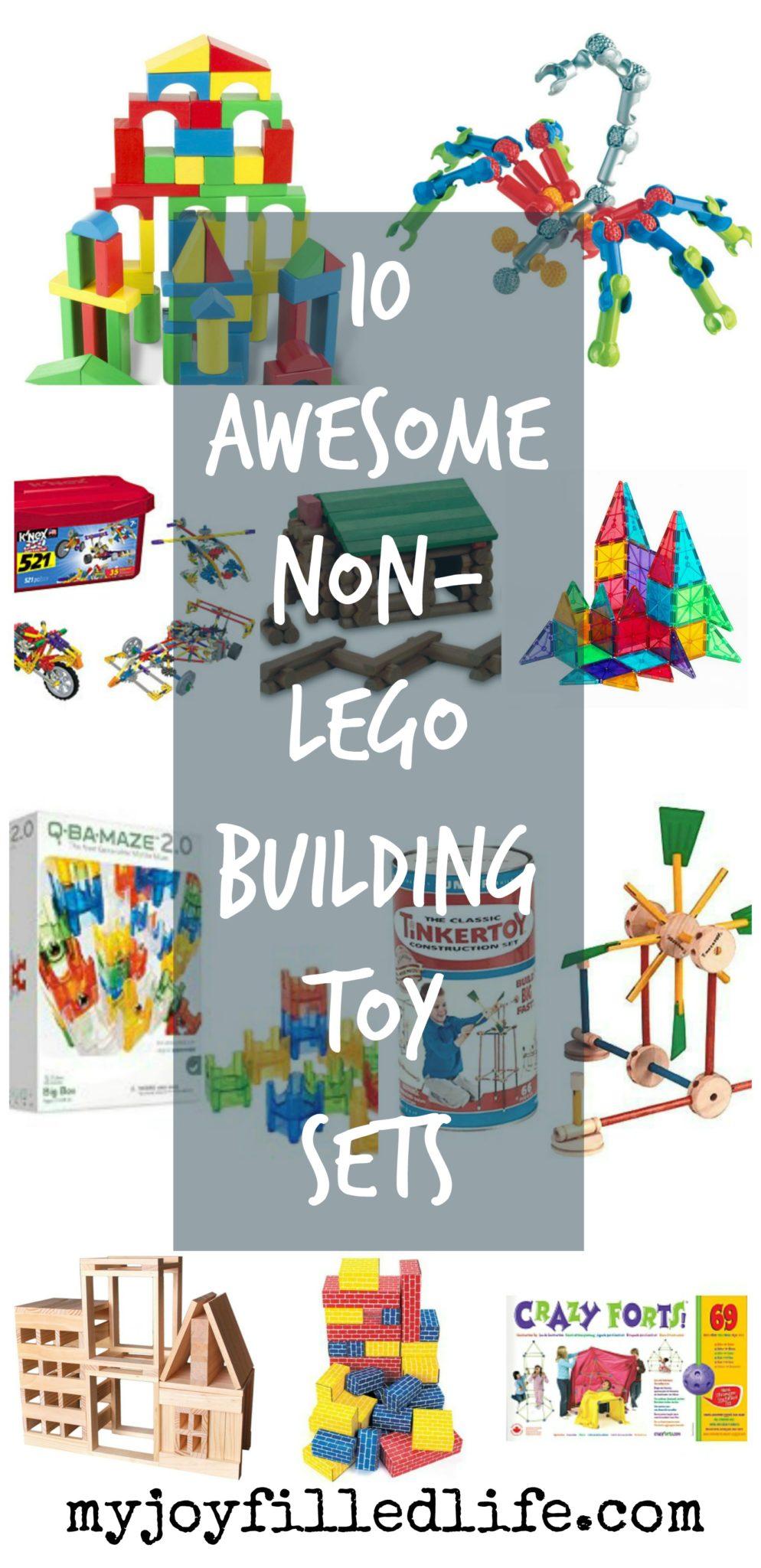 One more note before we get to the good stuff: we love LEGOs, and I don't intend to dismiss them (trust me, we have many bins). But there are just so many other great options out there. One problem with LEGOs is that kids always seem to want more of them. This isn't necessarily the case with these other sets.
Basic Wood Block Set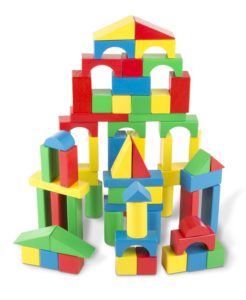 I'll start out with the obvious choice here…but this may be the best toy investment I've ever made. I think I got these when my oldest was a toddler, and all three of my kids still play with them. Different colors and shapes provide endless creative possibilities. This type of set also travels well.
Check it out: Melissa & Doug 100-Piece Wood Blocks Set
ZOOB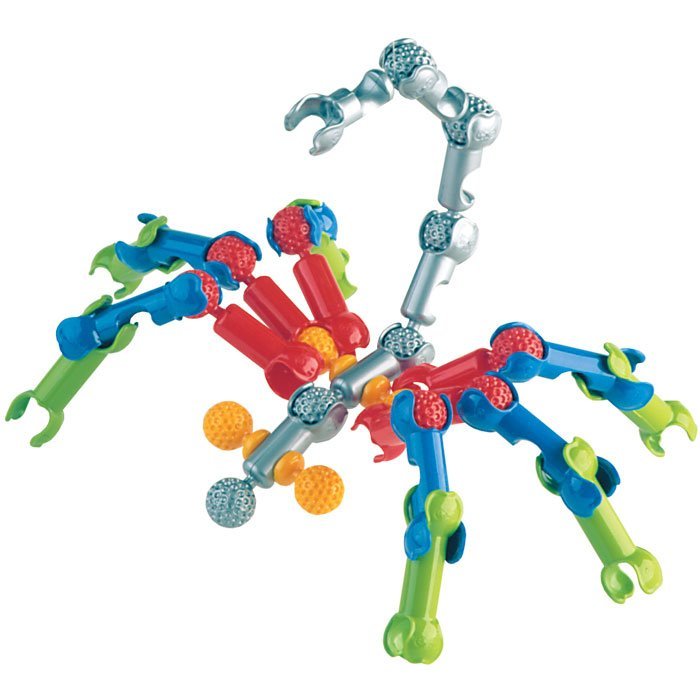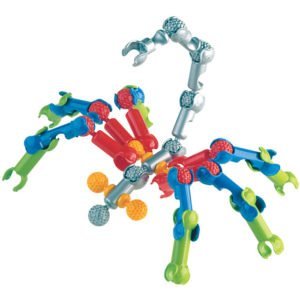 We've had these for a year now, and they're a favorite among my kids' friends. The instructions provide inspiration, but usually the kids like to just run with their imaginations. They've made robots, swords, bugs, you name it! These also travel well—just put them in a bin or a zip-top bag and go.
Check it out: ZOOB 75 Piece Building Set
Q-BA-MAZE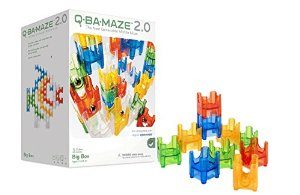 My 5-year-old is obsessed with this marble run set. The pieces are a little tricky if you've never used them, but you can download different models from the company's website to provide guidance.
Check it out: Q-BA-MAZE Big Box Set
Lincoln Logs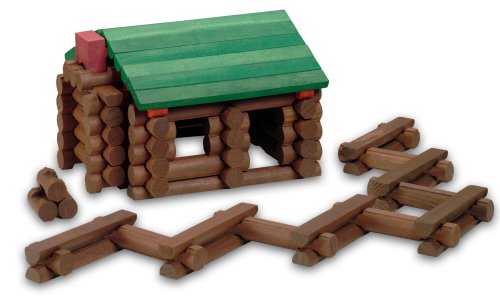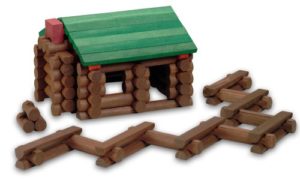 There's a reason these are a classic. They're made of wood so they're high-quality. You can follow the instructions or come up with your own creations.
Check it out: Lincoln Logs 100th Anniversary Tin
Crazy Forts!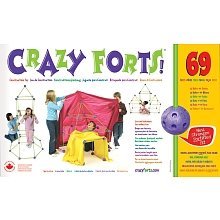 We saw this set at our local toy store last year and had to get it because of the pure nostalgia it created about childhood: forts galore! Our kids' fort-building set comes out once a month or so (and the pieces apparently also make great weapons for little boys). When they're not sword-fighting, they love to make igloos and other structures. You need old bed sheets for the covers.
Check it out: Original Crazy Forts 69 Piece Set
CitiBlocs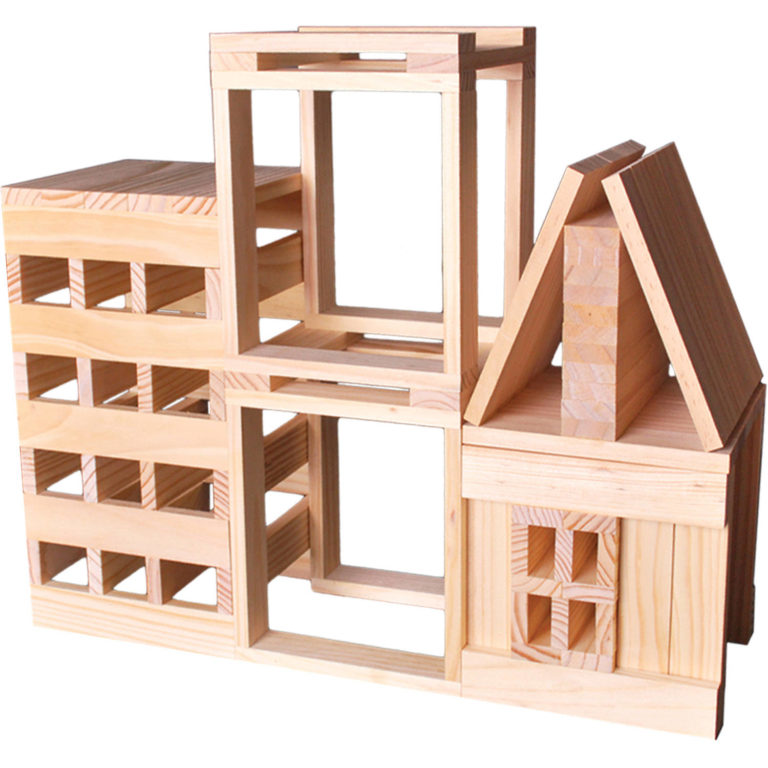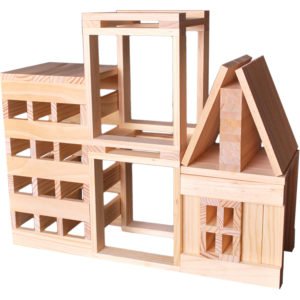 Some friends of ours have these. They're pretty inconspicuous: plain blocks of wood? But you'd be amazed at how many different types of buildings kids can come up with. Perfect for the little engineers and architects in your home.
Check it out: CitiBlocs 300-Piece Natural-Colored Building Blocks
Magna-Tiles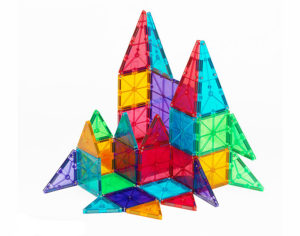 These are a little pricier if you get a lot of them—we only play with them at the local children's museum— but seriously, aren't they cool? Kids are naturally attracted to magnets (haha…get it?).
Check it out: Magna-Tiles Clear Colors 32-piece Set
TINKERTOY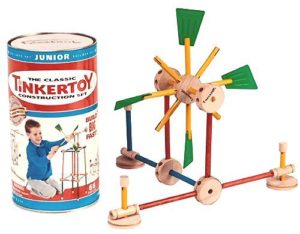 These are another classic—and like most classics they're high-quality and provide endless creative stimulation. My kids have made all sorts of vehicles…and weapons of course.
Check it out: TINKERTOY – 100 Piece Essentials Value Set
K'NEX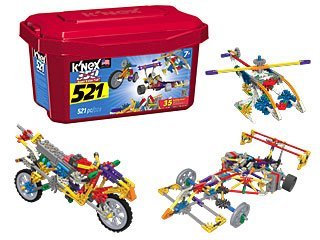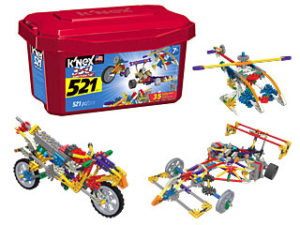 For some reason these just scream '90s to me. Throwback or not, all the snapping and twisting encourages some great fine-motor development for the little ones and problem-solving opportunities for all ages.
Check it out: K'NEX – Deluxe Building Set – 375 Pieces
Giant Carboard Blocks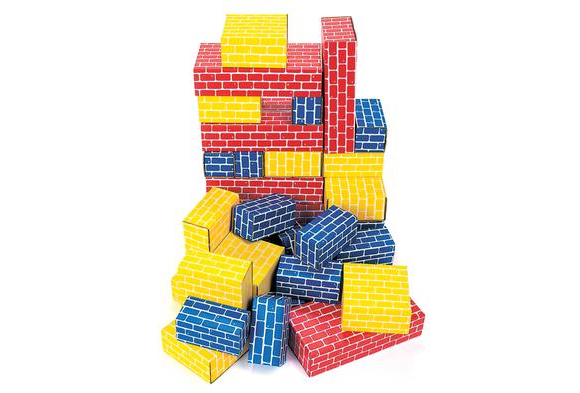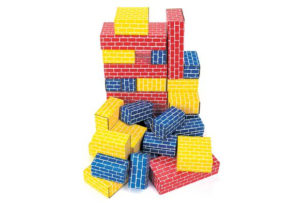 These take up some space but are a lot of fun for indoor play on cold or rainy days. These are an especially great option if you have a home daycare or a large family because they pretty much demand cooperative play.
Check it out: Melissa & Doug Deluxe Jumbo Cardboard Blocks (40 pc)
Between our friends and ourselves we already have lots of creativity-inspiring building toys so I'm not even sure what we'd add to our collection at this point…This Christmas might be interesting ;). What are some of your favorites?
The following two tabs change content below.
Happily married, mom of three (plus one in the adoption process), writer/editor, disciple of Jesus, homeschooler, messy non-gourmet chef, recovering perfectionist, coffee connoisseur, lazy fitness enthusiast, arts and crafts impaired. Join me at on my journey of finding inspiration in the messy life we all encounter every day...because wiping noses for Jesus is legit!