Remember the day you decided to start homeschooling? You were likely overwhelmed with "Where on earth do I start?" thoughts while researching every possible method, curriculum, and maybe even stalking the large family at the store or park that you were convinced homeschooled just because they had lots of kids. I understand, completely, because I have done the same thing!
There are so many elements of homeschooling we can get caught up in, completely forsaking what is one of the largest parts of homeschooling. In fact, I would bet that the only focus you have put on this major element is where it lacks and fails and not on how it is the biggest cornerstone next to Christ in your homeschool. This huge piece of the puzzle is YOU! I am not talking about your shortcomings or how rough school seems to be going, but instead, the amazing blessing you are to your children.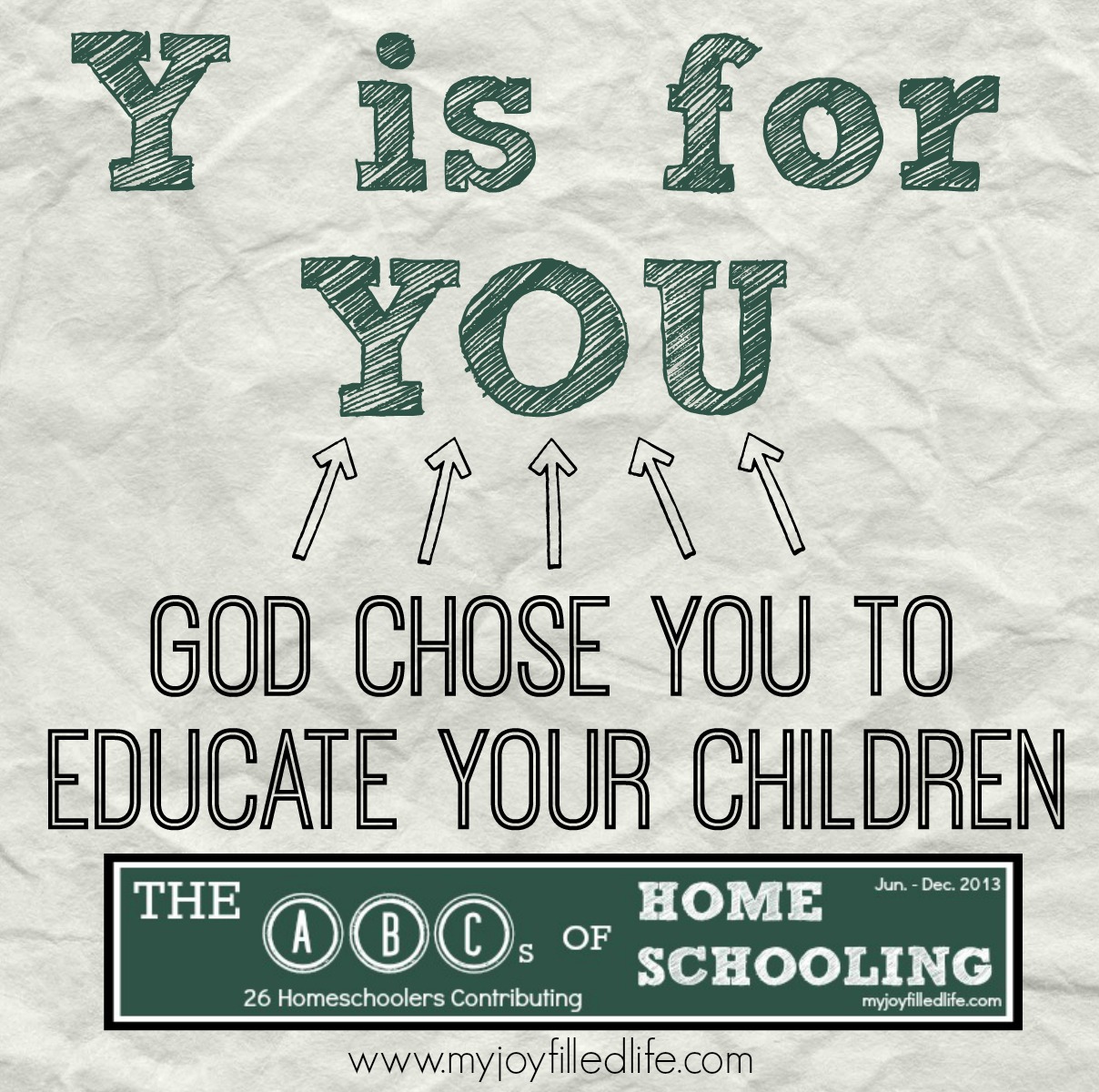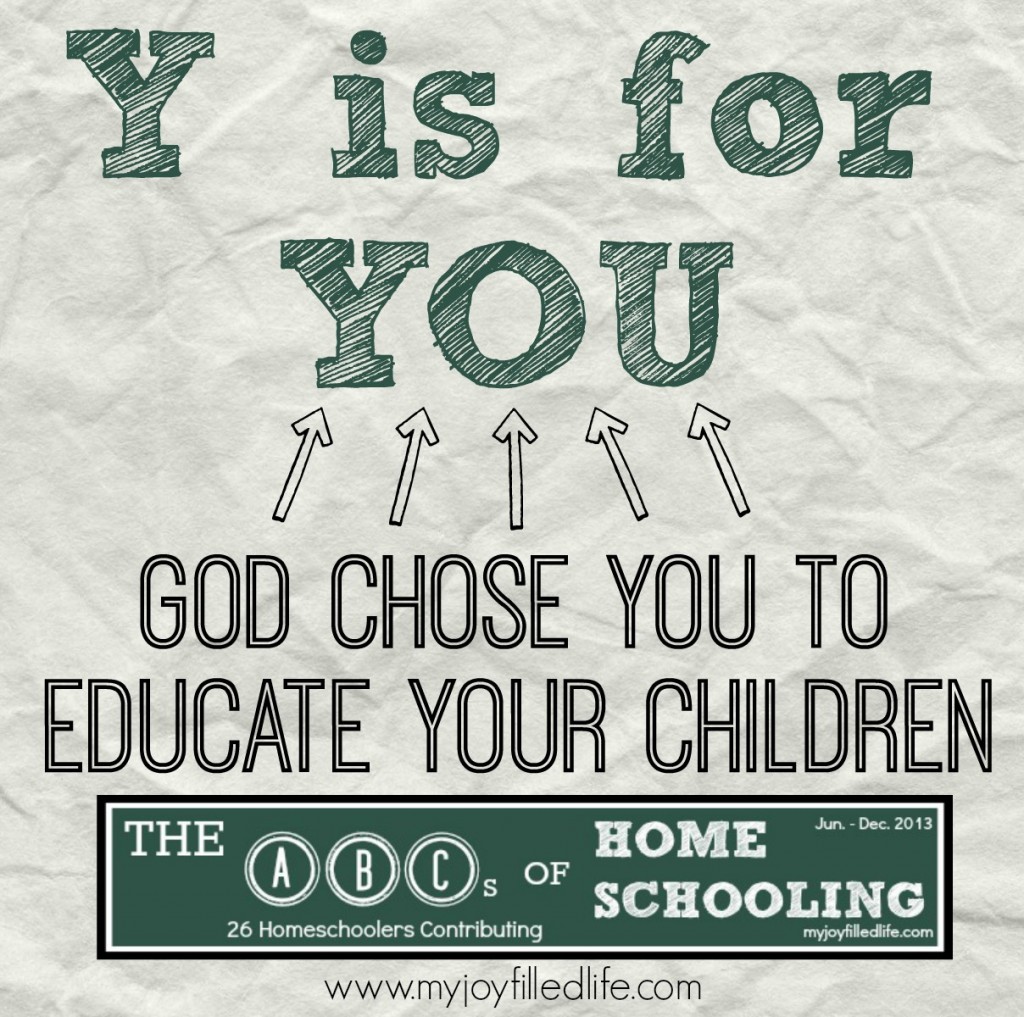 God has found you capable to educate the children He has gifted you with. You are not qualified by some awesome skill you have learned or by the level of education you have received. You are qualified because the God of the universe gave you children, entrusting that you are able to raise them to adulthood, which includes their education. Often, we only think of our role in our children's education when we are failing because our failures stand out so much more than successes. The reality is that you are educating them from the day they enter your life. Whether that moment was at birth or through adoption, the moment you looked at them for the first time was the moment God said "Here is my child whom I know will challenge you, grow you, encourage you, keep you close to Me and is a gift from My hands to yours. I trust you. Now, you must trust yourself. Stick by Me. I will show you everything you need in order to raise them to be everything I created them to be." There is great comfort there. The Author of life is holding your hand through this homeschooling adventure.
So how do we see what a blessing we are to our children? We must keep it at the front of our brains. Our goal is to bless them with their education as much as we strive to bless them in other areas of life. Some days they may not really love that blessing, but the goal is for them to see how much more they learn when they learn through the woman who knows them better than anyone. Who better to sculpt their curriculum? Who better to raise challenges? Who better to show them all that this world has to offer? Who better to help them cultivate their dreams? There is no one better than you. You are a blessing to them. You are the key to their education.
There are seasons of life where we are at the top of our game mastering not only homeschooling but life in general. When we are at the top we think everyone should homeschool. We think "How could anyone say it is hard to be your children's teacher?" This idea of not homeschooling is outlandish and silly while you stand holding the flag on the top of Mt. Homeschool! There are also seasons of life where we are faltering, unsure of our footing and where God is leading us. It is then, when we are at the bottom, we are looking for anyone to take over as quickly as possible so we don't completely deprive our children of a decent education. It is not just a homeschooling valley but one so deep that you feel as if you are driving a bulldozer through so the valley keeps getting deeper and deeper. "How could God want this?" is a reoccurring thought. God is growing you through both of these seasons and BOTH are blessings.
There is a great blessing in your children watching you through both seasons. They are learning to climb mountains in life and how to navigate valleys. They are watching faith walked out. They are seeing the Christian life isn't always peachy keen but often has hard trials to overcome. They are also seeing a diligent faith rewarded. Many times circumstances beyond our control force us into these valleys or put us atop of the mountains. God uses all of it to minister to your children through you as they walk through their formative years by your side. They gain more wisdom walking through life than they ever will in reading a textbook.
My challenge to you is this. Never doubt your ability to home educate your children. God has commissioned you for this amazing adventure. He has hand sculpted you to be their mother, shepherding them through life as He shepherds you. So on the good days, remind yourself that you deserve a pat on the back. On the bad days, remind yourself that you deserve a pat on the back. They are blessed by you on both good days and bad days as long as both bring you to your knees in prayer so they can see their mother of faith before God on their behalf. You are a key figure in your children's life and education. Never underestimate your impact. You are one of the most important influences they will ever know.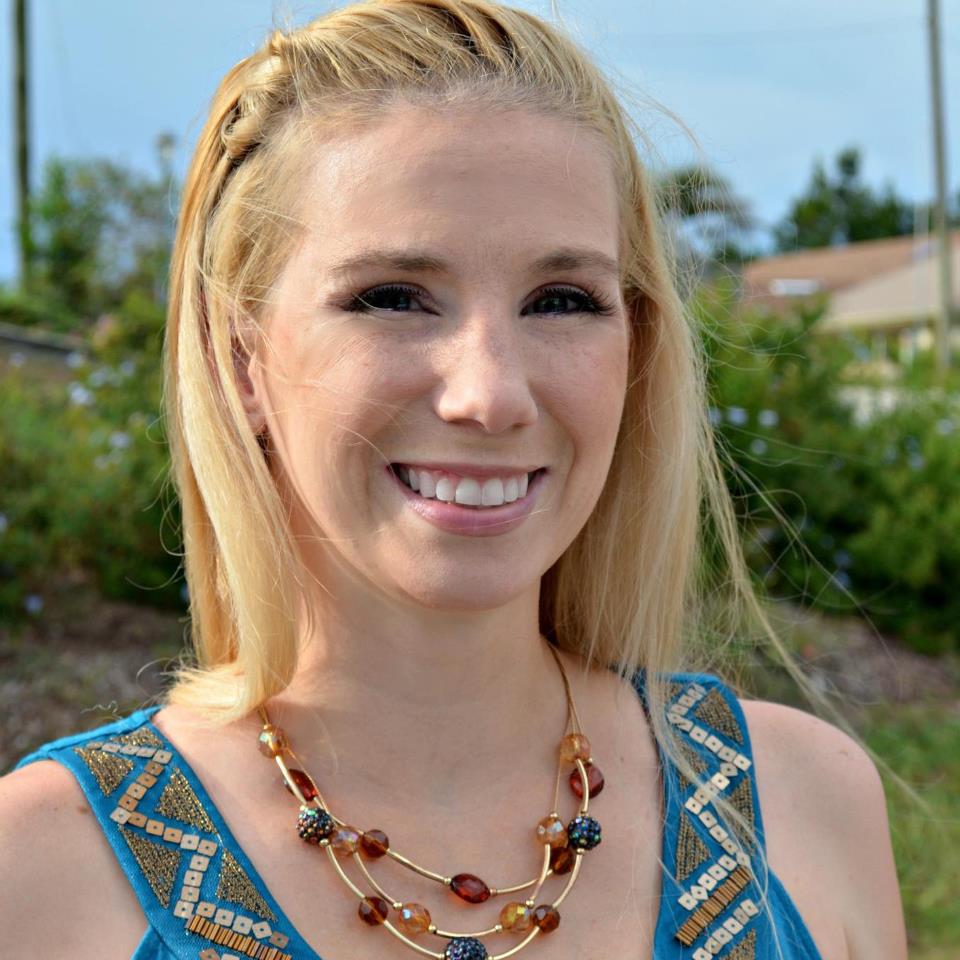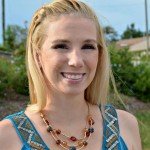 Jenn Hoskins is a homeschooling mom of 6 with #7 on the way. You can find her blogging on Mommy Evangelism or being silly with her best friend on You Tube at Planet Mommyhood.