Children are a blessing from the Lord. Motherhood is a privilege. Being a wife is an amazing opportunity. Being a keeper at home is considered a luxury by many. It is also exhausting. It is also lonely. It is also trying. It is also overwhelming.
While coming out of that stage sometimes referred to as the "fourth trimester" after the birth of my fifth child I struggled with why everything felt so hard. My house was never clean. The laundry was always mounded up. There never seemed to be enough time to adequately homeschool. Sometimes I felt like I am coming and going at the same time. Who am I kidding, most of the time I still feel that way! I am well aware that there is so much that can drag us "keepers at home" away from our home, making it difficult to, well, keep home. So I make every effort to limit activities that would drag us away. I also know that life can get overwhelming QUICK when you forget to submit your day and will to the Lord and ask for His grace! So I make every effort to stop when I feel like I am spinning to refocus myself on Him, thank Him for His mercy and beg Him for more grace! What I couldn't figure out why just the ins and outs of everyday things like dishes, schooling, and diapering were so overwhelming at times. Why was it taking longer to get back to some sense of normalcy after this baby? Shouldn't it be easier since my older children were older now? (8 & 6, but still!)
Then one day it dawned on me. *I* was relying on the Lord but I was teaching my children by my actions to rely solely on me. I was going crazy to make sure they had every need and most wants attended. We have now changed things up a bit. I have begun sharing certain prayer needs with the children (keeping it appropriate of course!) and encouraging them to take theirs to the Lord first. A simple "Honey, Mommy has so much to do today to get ready for our doctor's appointment tomorrow and picnic afterward. Will you please pray that God will help me get things done in the most important order?" Somehow becoming vulnerable to them in that small way helps my children see that I am not Super Mom. I am just a person with feelings and limitations same as them. Another interesting thing happens when I share with them. They want to help me! Not just to cross things off my to-do list but genuinely want to make my life better because they see what I am doing for them to make their lives better. They also are learning to rely on the Lord for the things they need and want and accepting His answer in stride.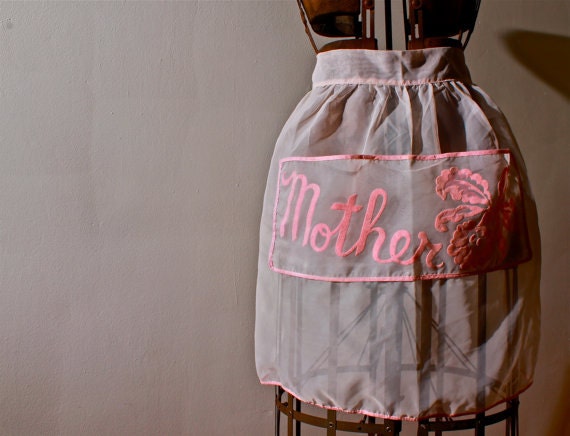 Purchase this apron here.
This journey of motherhood is a constant learning process. I am so thankful the Lord loves us too much to leave us as we are and that He doesn't make us do it all alone!
For more MOM 2 MOM Mondays posts, click the button below.

Blair has been married for almost 10 years to her best friend Brandon. They are high school sweet hearts that fell in love with Jesus while expecting their first child. Together they have five children ages eight and under. You can find Blair blogging away about marriage between best friends, homeschooling adventures with their children, and all the Lord is teaching her along the way at
The Straightened Path
.