Little boys and trains seem to go hand-in-hand. And I have five of them (boys, not trains). Well, really only three little ones now, and two big ones. Over the past 14 years we have had quite the collection of train gear – from toys and train tracks, to pretend play clothes and books.
This post is to share some of our favorite train books with you.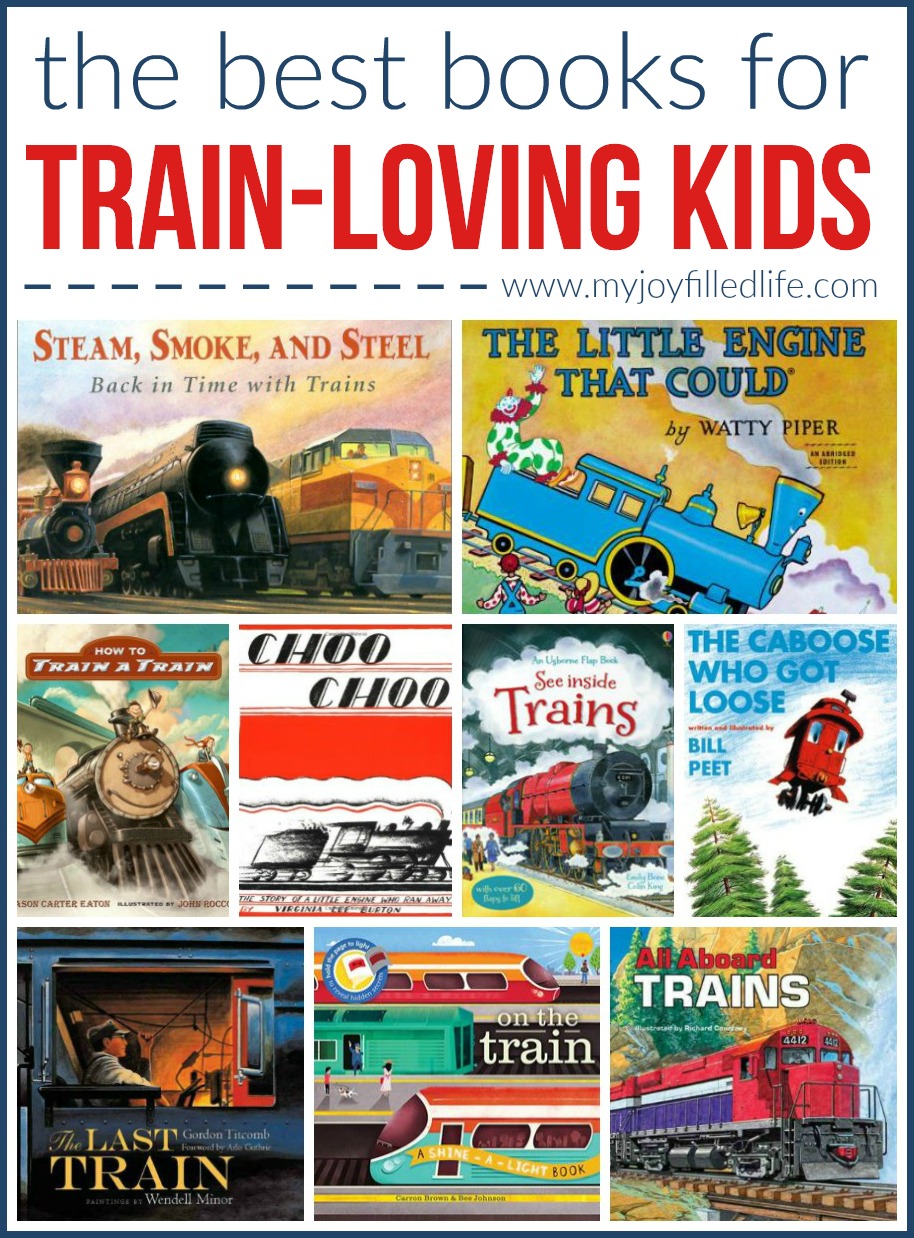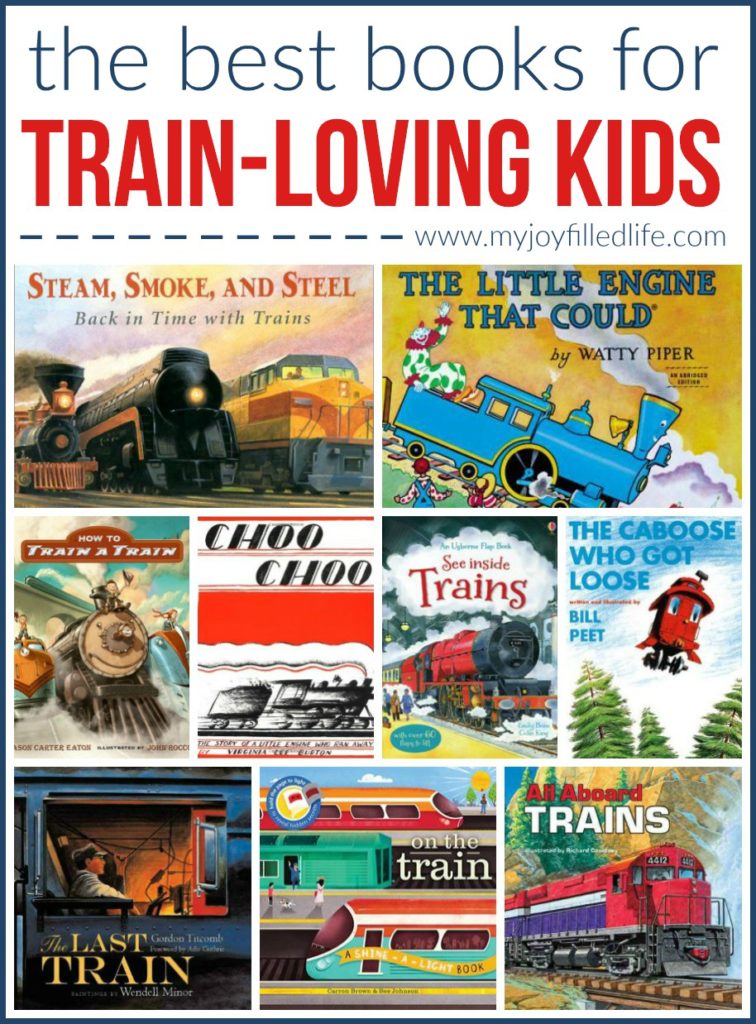 On the Train by Carron Brown
Locomotive by Brian Floca
Freight Train by Donald Crews
The Caboose Who Got Loose by Bill Peet
The Polar Express by Chris Van Allsburg
Big Book of Big Trains by Megan Cullis
Trains by Gail Gibbons
The Little Engine That Could by Watty Piper
Steam, Smoke, and Steel: Back in Time with Trains by Patrick O'Brien
The Goodnight Train by June Sobel
Curious George Takes a Train by H.A. Rey
Two Little Trains by Margaret Wise Brown
Choo Choo by Virginia Lee Burton
All Aboard Trains by Mary Harding
The Last Train by Gordon Titcomb
How to Train a Train by Jason Carter Eaton
The Little Red Caboose by Marian Potter
See Inside Trains by Emily Bone
What are some of your favorite train books?