As I begin entering Scholarship competitions, I've been really thinking about where I am wanting to go with the platforms I have been given. Although I am not an athlete, these are my top favorite verses that have given me much encouragement lately from competitions. Whether it be training at home for a personal goal, or a competition athlete, I hope they do the same for you too!
Get all of the scriptures below, plus 7 more (20 total)
as printable scripture cards!

Deuteronomy 28:13
The LORD will make you the head, not the tail. If you pay attention to the commands of the LORD your God that I give you this day and carefully follow them, you will always be at the top, never at the bottom.

Psalm 37:5
Commit your way to the LORD; trust in him, and he will act.
Hebrews 12:11-13
No discipline seems pleasant at the time, but painful. Later on, however, it produces a harvest of righteousness and peace for those who have been trained by it. Therefore, strengthen your feeble arms and weak knees.
Isaiah 40:29-31
He gives strength to the weary and increases the power of the weak. Even youths grow tired and weary, and young men stumble and fall; but those who hope in the LORD will renew their strength. They will soar on wings like eagles; they will run and not grow weary, they will walk and not be faint.
Philippians 4:6
Do not be anxious about anything, but in everything, by prayer and petition, with thanksgiving, present your requests to God.
Psalm 3:6
I will not be afraid of many thousands of people who have set themselves against me all around.
Matthew 19:26
But Jesus looked at them and said, "With man this is impossible, but with God all things are possible."
Galatians 6:9
Let us not become weary in doing good, for at the proper time we will reap a harvest if we do not give up.
Ephesians 6:13
Therefore take up the whole armor of God, that you may be able to withstand in the evil day, and having done all, to stand firm.
1 Corinthians 9:25
Everyone who competes in the games goes into strict training. They do it to get a crown that will not last, but we do it to get a crown that will last forever.
1 Timothy 4:12
Let no one despise you for your youth, but set the believers an example in speech, in conduct, in love, in faith, in purity.
1 Timothy 4:8
For while bodily training is of some value, godliness is of value in every way, as it holds promise for the present life and also for the life to come.
And lastly, my favorite verse:
1 Timothy 6:11-12
But you, man of God, flee from all this, and pursue righteousness, godliness, faith, love, endurance and gentleness. Fight the good fight of the faith. Take hold of the eternal life to which you were called when you made your good confession in the presence of many witnesses.
Unlocking the Bible starts June 23, 2021; sign up now!!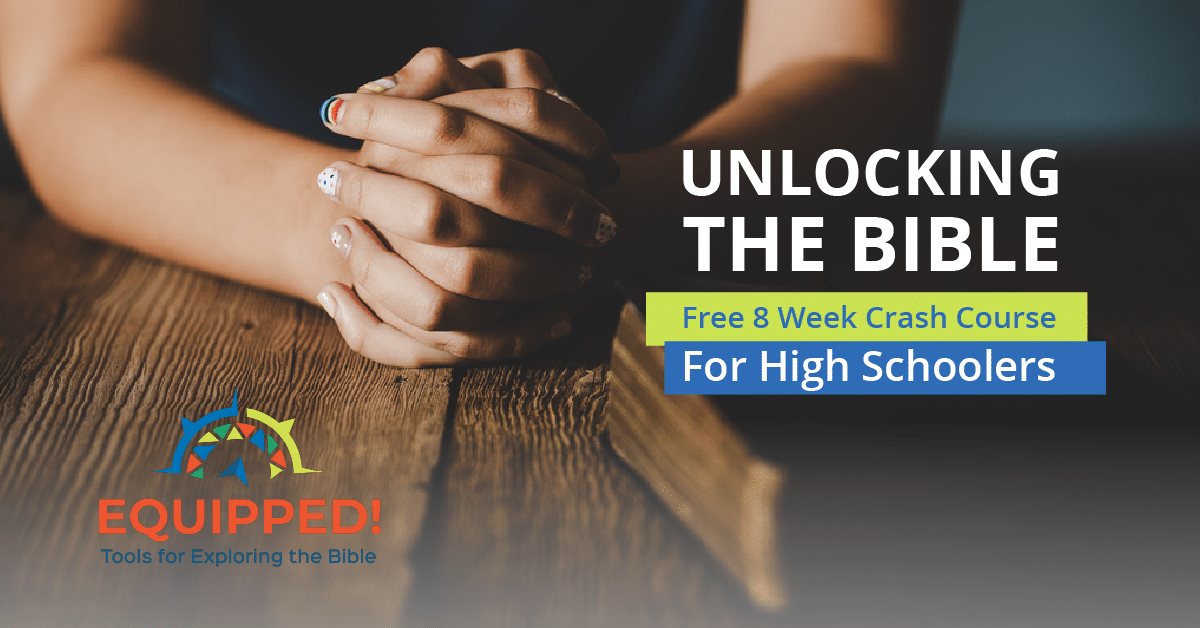 What are some of your favorite Bible verses?
This post contributed by Samantha from Le Chaim on the Right