Many families aren't fans of the Elf on the Shelf tradition and I can totally understand and appreciate that. I wasn't a fan either, at first (and honestly, I'm still not a die-hard fan). I wanted to add a fun, new, memorable tradition to our family's Christmas festivities and I had been watching my sister come up with so many fun elf scenes over the years that I decided to buy an elf on clearance after Christmas one year and try to put a Christian twist on it (see Christian elf ideas & printables below).
But…. as I said, I'm still not a die-hard elf fan and while it's been fun for a couple of years, I have decided to look for other Christ-centered traditions, and here are the best ones I've found! With so many other families looking for Christian Elf on the Shelf alternatives, I thought it might be helpful to compile a list of some of the best ones and share it with you!
Hopefully one of these will add lots of fun and excitement to your Christmas season – something that will allow you to make fun memories and traditions with your children, but also something that will help your whole family keep you focus on Jesus and the real reason for the season.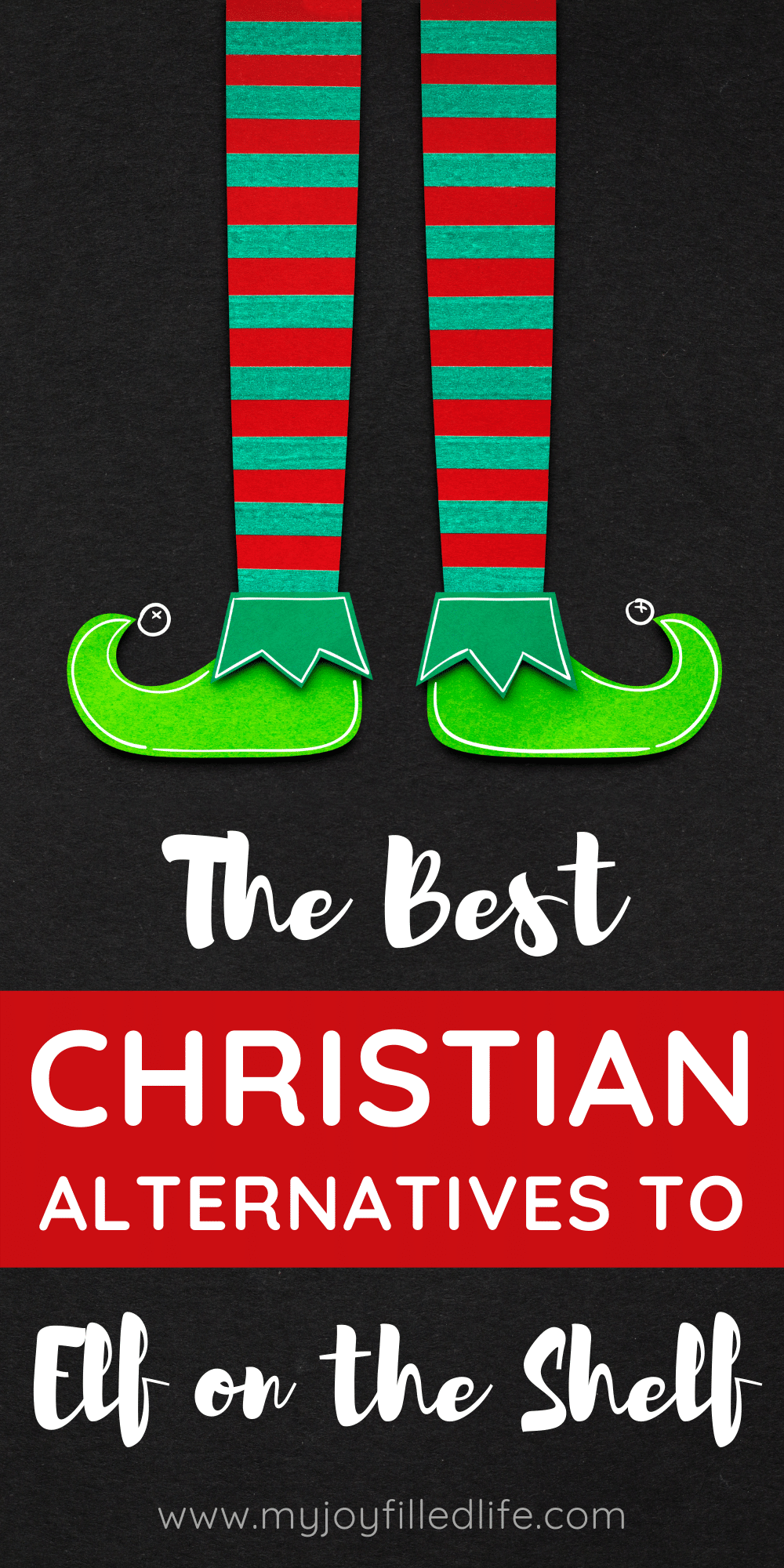 Get your kids ready for an adventure this Christmas – a journey to the manger. With The Shepherd on the Search, you and your kids will read through the colorful storybook about the shepherd's journey to the manager as well as playing a daily game of hide-and-seek with your shepherd as he presents activities, Biblical truths, and scriptures to your kids. You can get creative and come up with your own daily adventures, or check out The Shepherd on the Search website for lots of fun ideas and printables.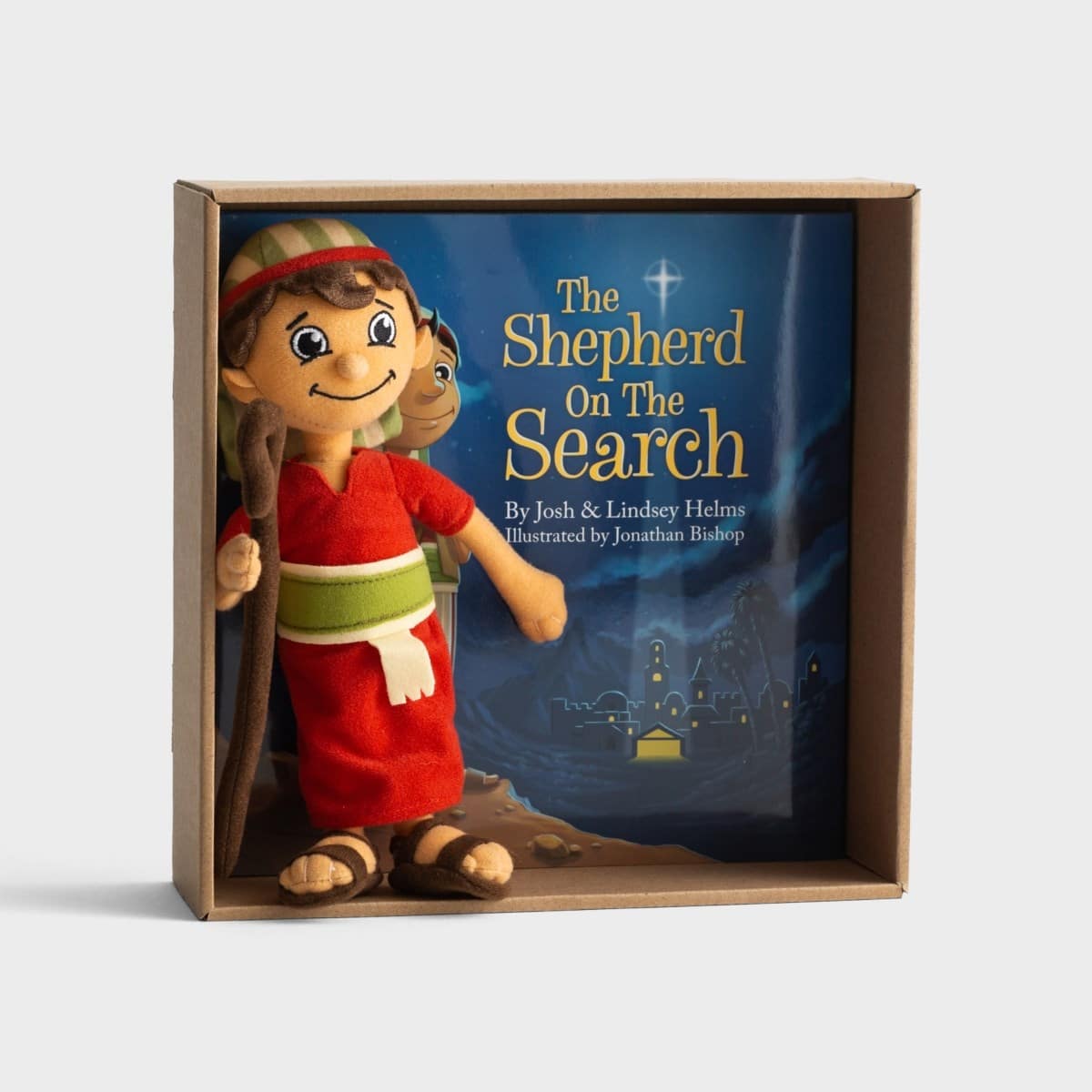 Have Melk the Christmas Monkey visit your kids each day, teaching them about the character of God. He'll help prepare your child's heart for Christmas, directing their focus to God and the special gift of His son, Jesus. You can use a monkey you already have, or purchase a cute stuffed monkey if you don't have one. Then the Melk the Monkey book (available in print or digital) will take you through each daily lesson and help you set up your monkey activity each day, which includes a lesson about God, craft or activity, scripture reading, and more.
Your kids will help the three wise men as they follow the star to baby Jesus. This is a great option for younger kids and parents who don't have a ton of time to prepare daily activities. The Christmas Star from Afar comes with a hard-cover book, a 14-piece wooden nativity set, and a wooden star. Hide the star every night in a new place and have your child find it in the morning. Once they find the star, they move the three wise men to the star's location until finally, on Christmas morning, the star will be found on top of the stable where baby Jesus is.

Unfortunately it seems as though The Christmas Angel is no longer available, but I wanted to include it here because it's such a cute idea and maybe you can purchase it from Ebay or something. But even if you can't get your own Christmas Angel, you could easily do a make-shift version on your own.
Each morning (this does not have to be done daily) The Christmas Angel will visit your home and have a message for your child encouraging them to serve and do something for someone else. The angel is here to teach kids that it's a greater blessing to give than it is to receive. This Christmas tradition will teach your kids the joy of giving to others, just as God gave us the perfect gift when He gave us Jesus.

If you can't find a Christmas Angel of your own, you can simply buy a plush angel doll (or use one you already have) and do a search online for a Christmas kindness calendar for ideas and inspiration for ways you can serve others during the holiday season.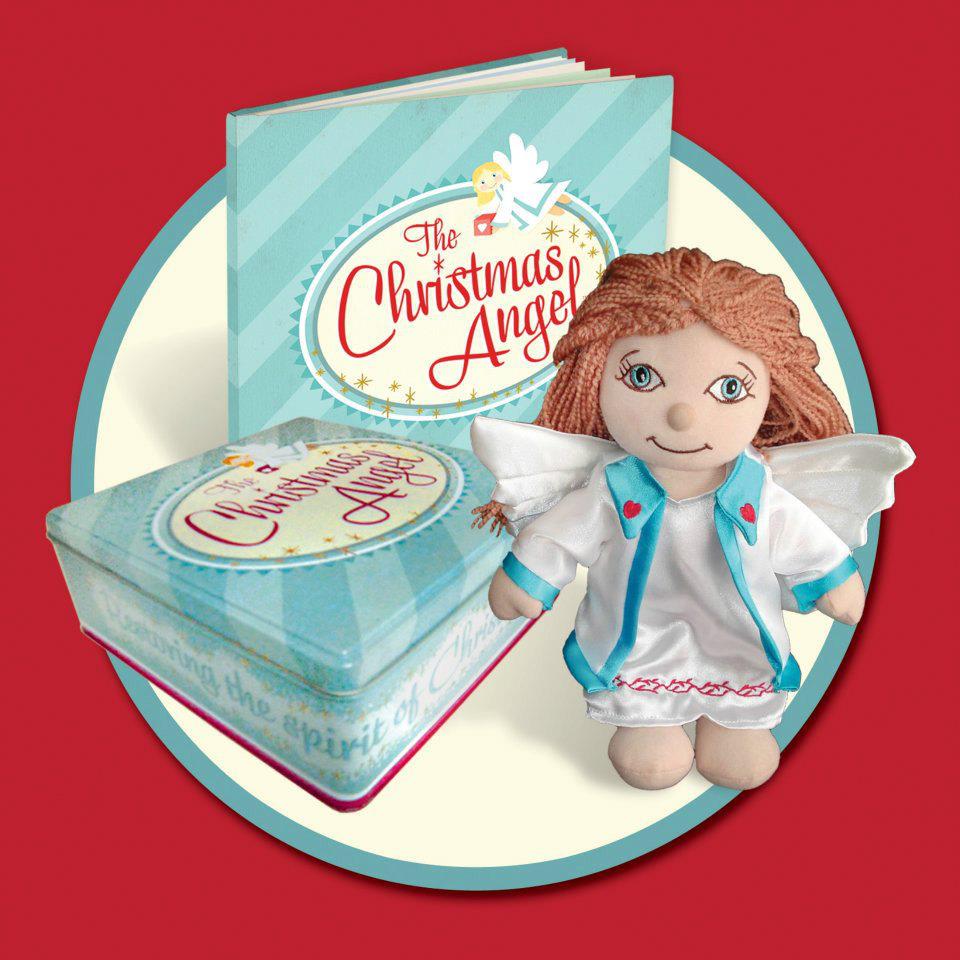 Now if you have already been doing the elf with your kids or you just like the quirky-looking little guy, you can still use him in your Christmas traditions and still have them focus on Jesus. I had refused to jump on the elf bandwagon for years because I was worried it would just add more to my plate during the holiday season and that it would take away from our focus on Jesus. But after watching my sister and friends have so much fun with it, I decided we were going to give it a go, but I wanted to make it Christ-centered. So I came up with ten ideas and printables for our elf that would focus on the true meaning of Christmas (I only did ten because as a mom of many, I just don't have time to move our elf every single day, and that's okay!). You can even use these printable with any plush animal or figure.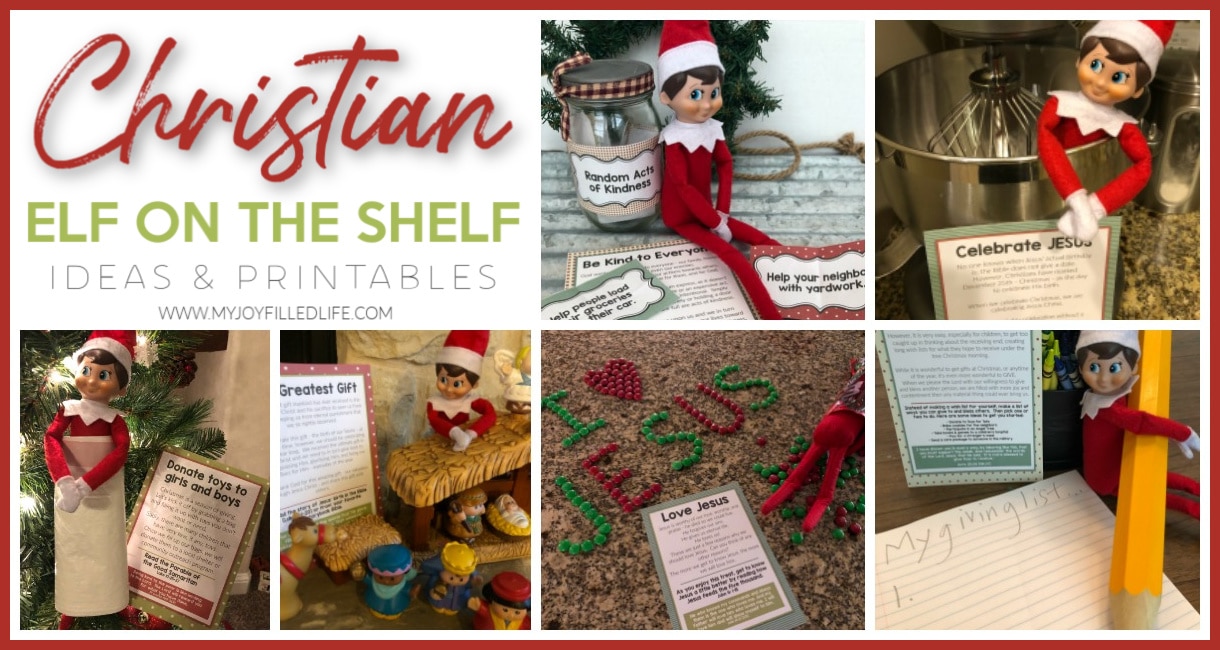 What kind of Christmas traditions do you do with your kids?