Not only is 2016 a presidential election year, it is probably the most important presidential election in my lifetime. It's important to both my husband and I to teach our children about the election process and how we elect the leaders of our nation.
My two oldest kids are at the perfect age for not only learning about, but actually grasping and understanding how the election process in the United States works. So with a historical presidential election coming up in a few months, this is the ideal time to teach them both about U.S. elections.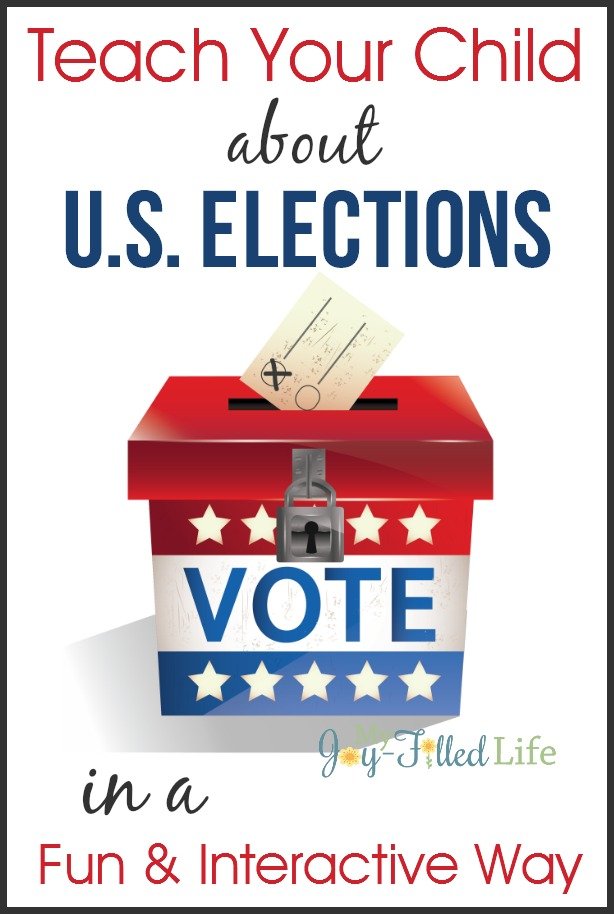 One of the resources we are using is the History Through the Ages Hands-On History Lap-Pak: U.S. Elections from Homeschool in the Woods. Homeschool in the Woods is a homeschool company that specializes in historical resources that brings learning to life for your child. With a focus on hands-on learning, Homeschool in the Woods offers timeline figures and products, map sets, Time Travelers Activity Based U.S. history studies, Project Passport World history studies, Lap-Paks, Activity-Paks, and Activity Studies.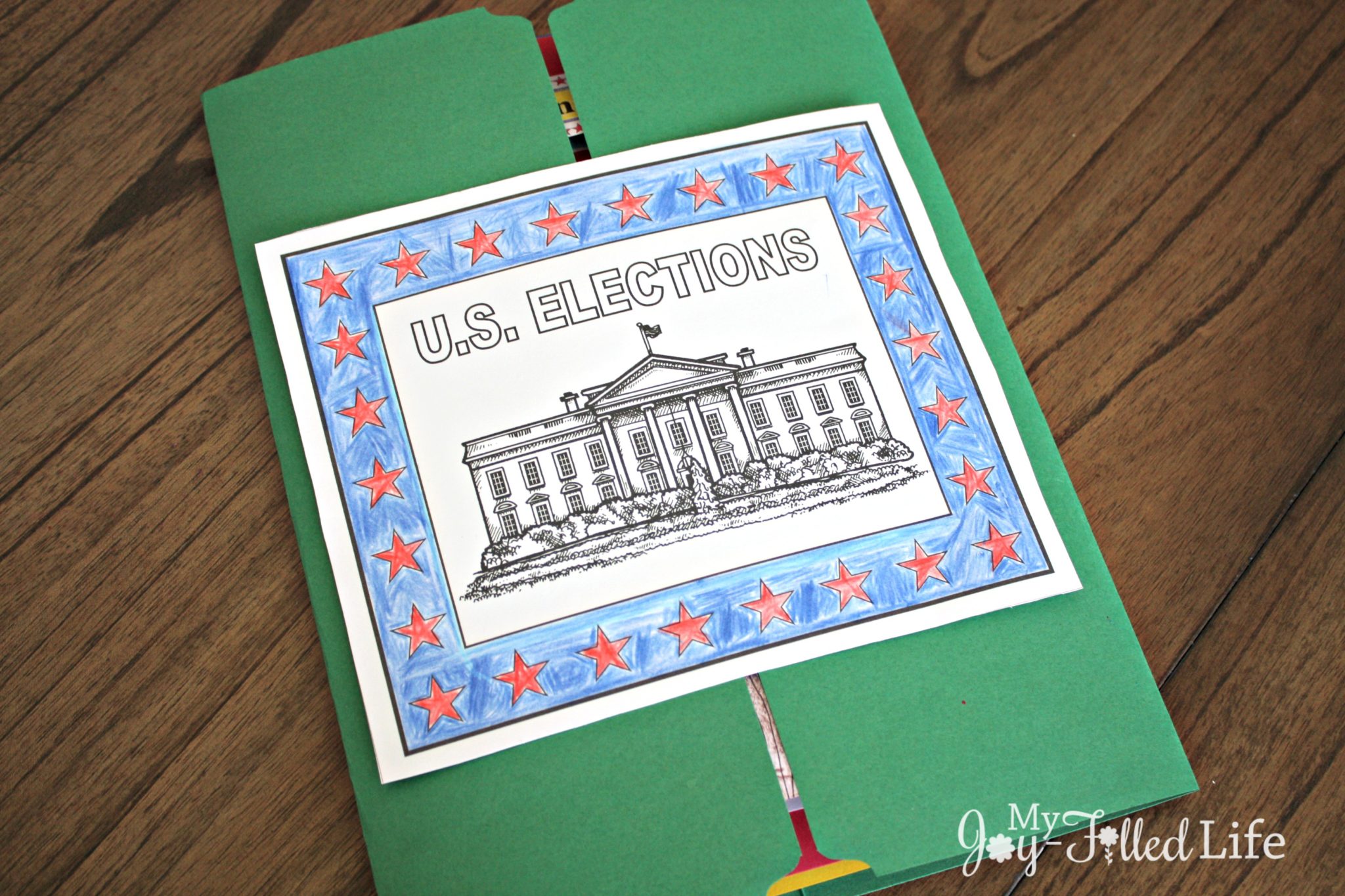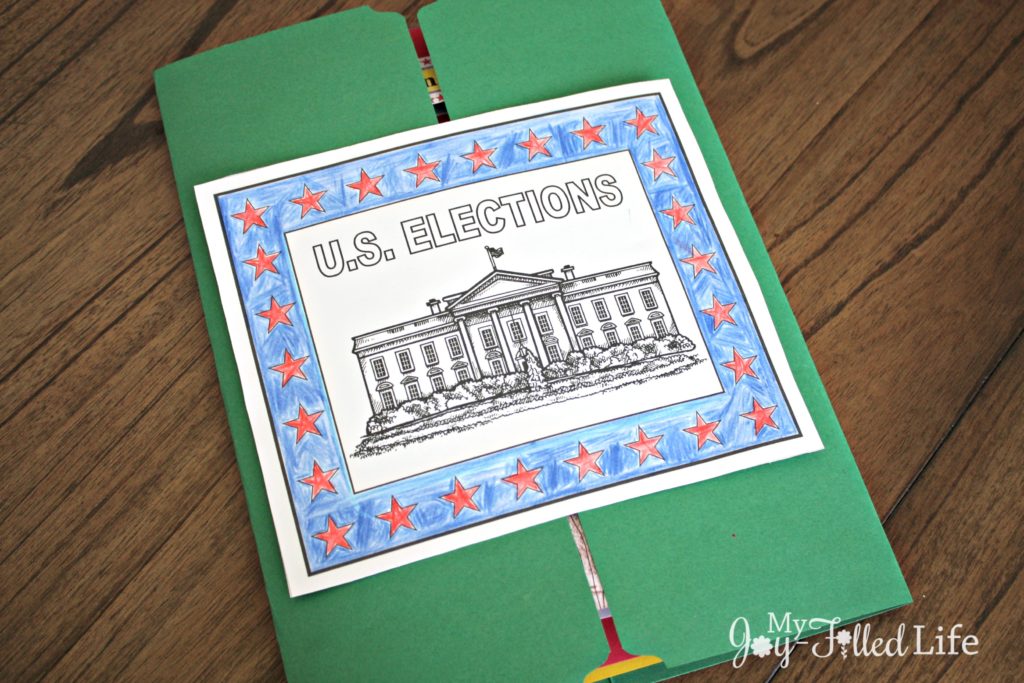 The U.S. Elections Lap-Pak introduces children to the United States presidential election process with a booklet full of information that corresponds with the Lap-Pak projects. There are 21 Lap-Pak projects in all, including coloring and drawing, creative writing, vocabulary, and more. Some of the topics covered in the projects are different forms of government, the three branches of government, terms of office, caucuses and primaries, the electoral college, inauguration day, and so much more!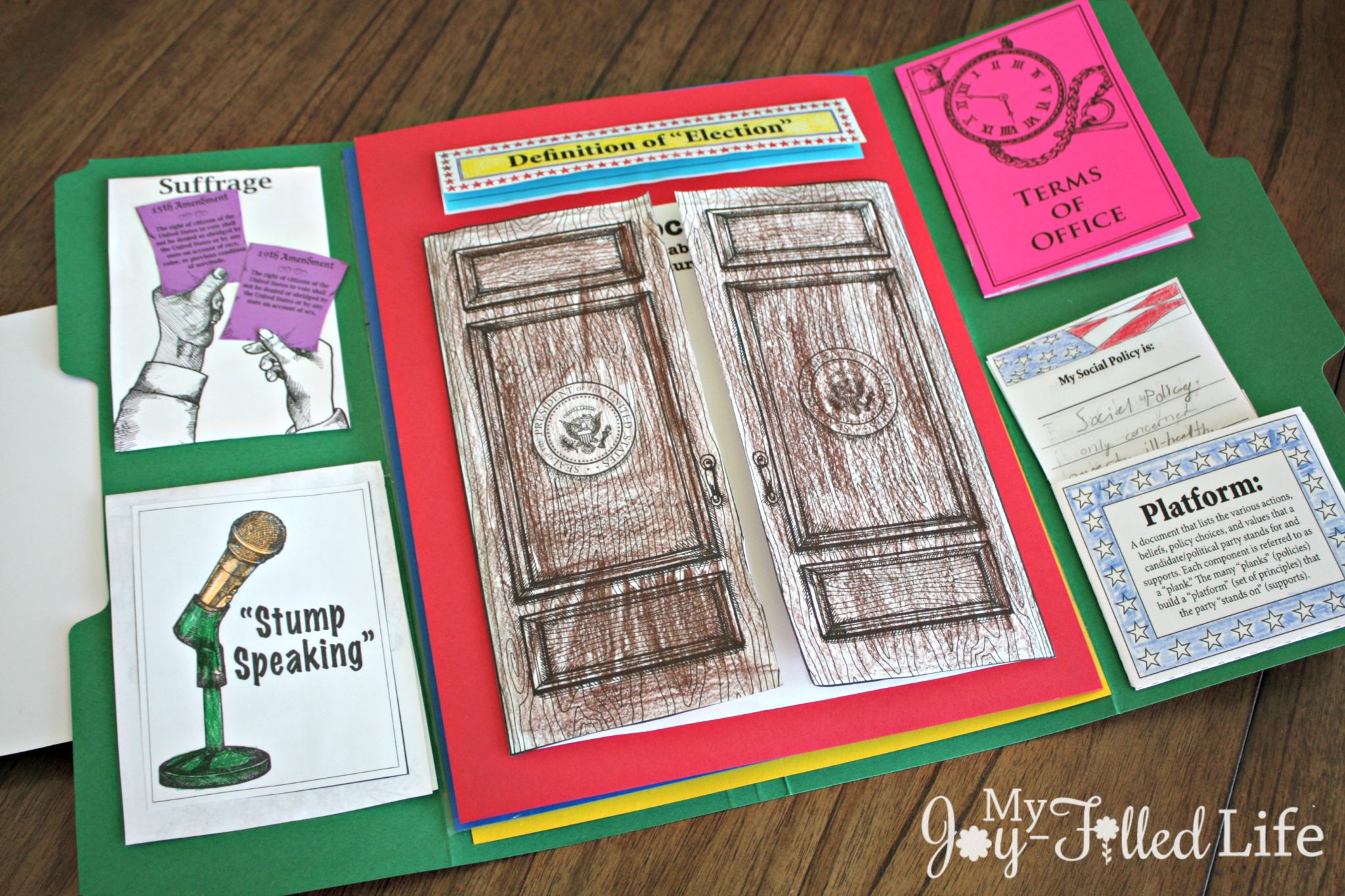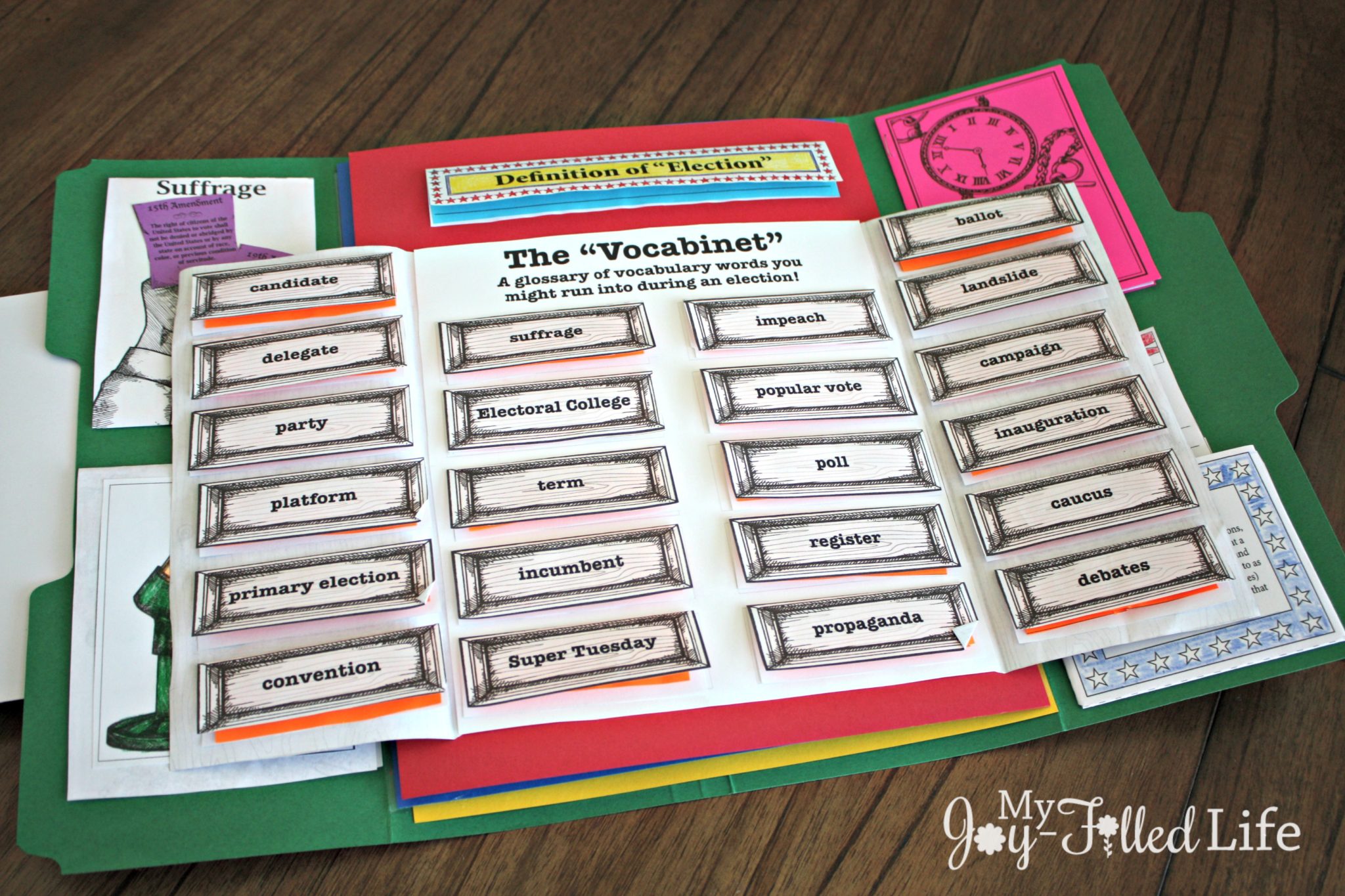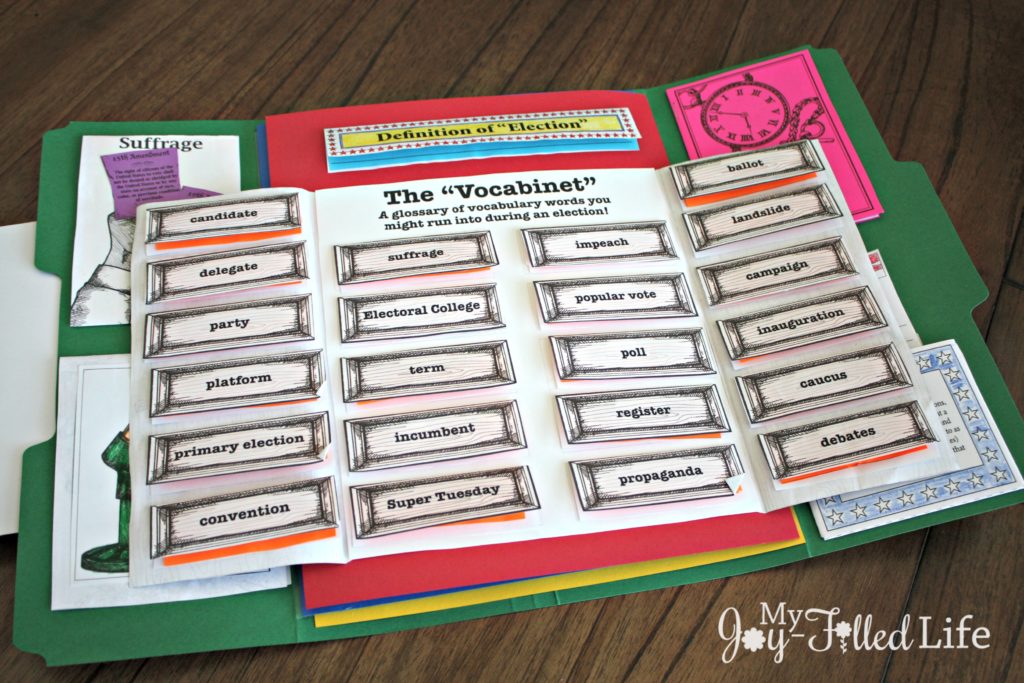 Homeschool in the Woods has made it super easy to use this Lap-Pak. They provide you with detailed instructions for each Lap-Pak project as well as assembly of the entire Lap-Pak, supply lists, and even photos of each complete project so that you know what it should end up looking like (I especially appreciate this because I am a visual person). They also provide the text from the booklet on audio so that you can have your child listen as they read along or as they work on the projects. And if you want to dig deeper into any topic, they provide a list of additional books and websites you can use.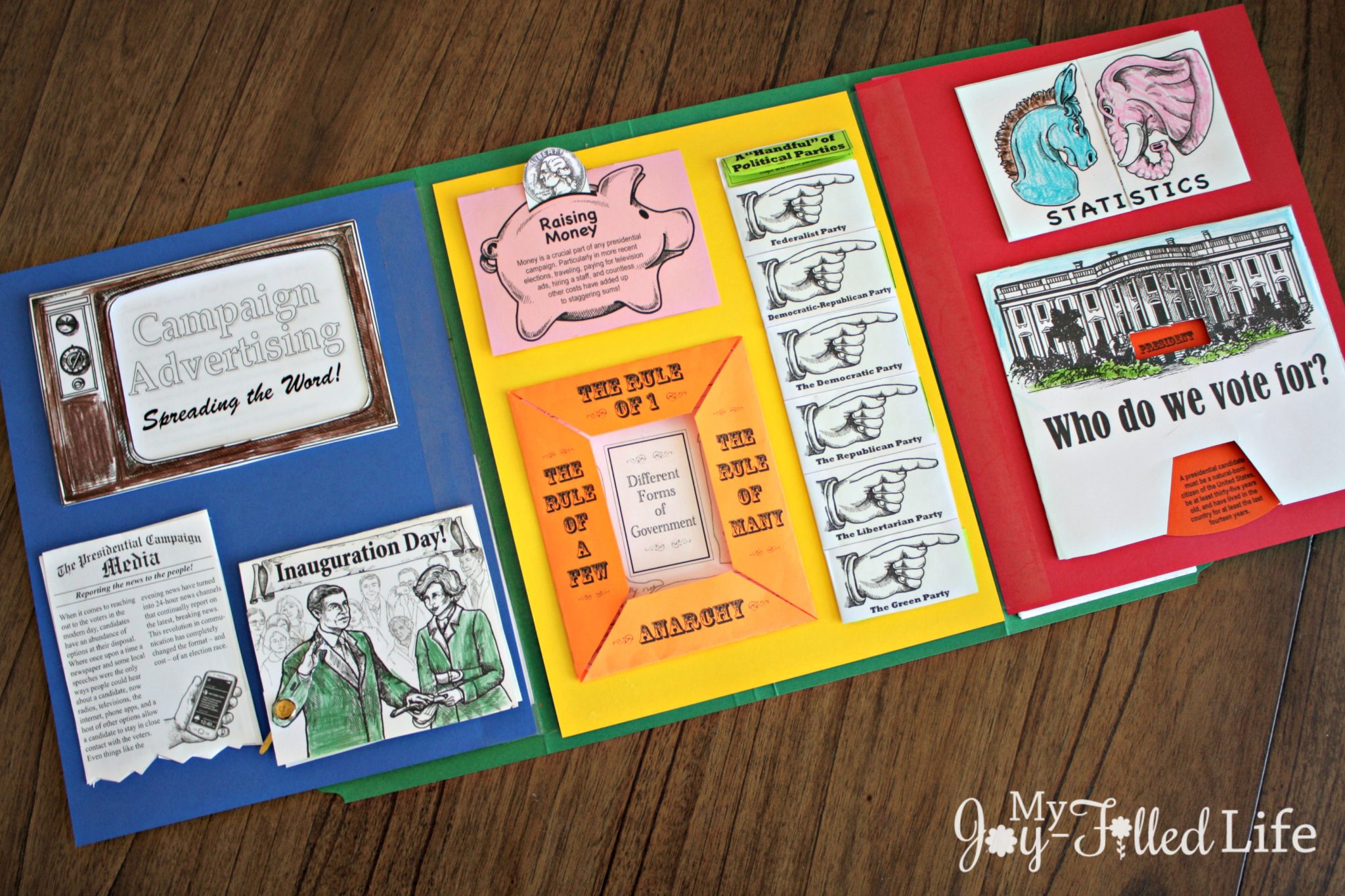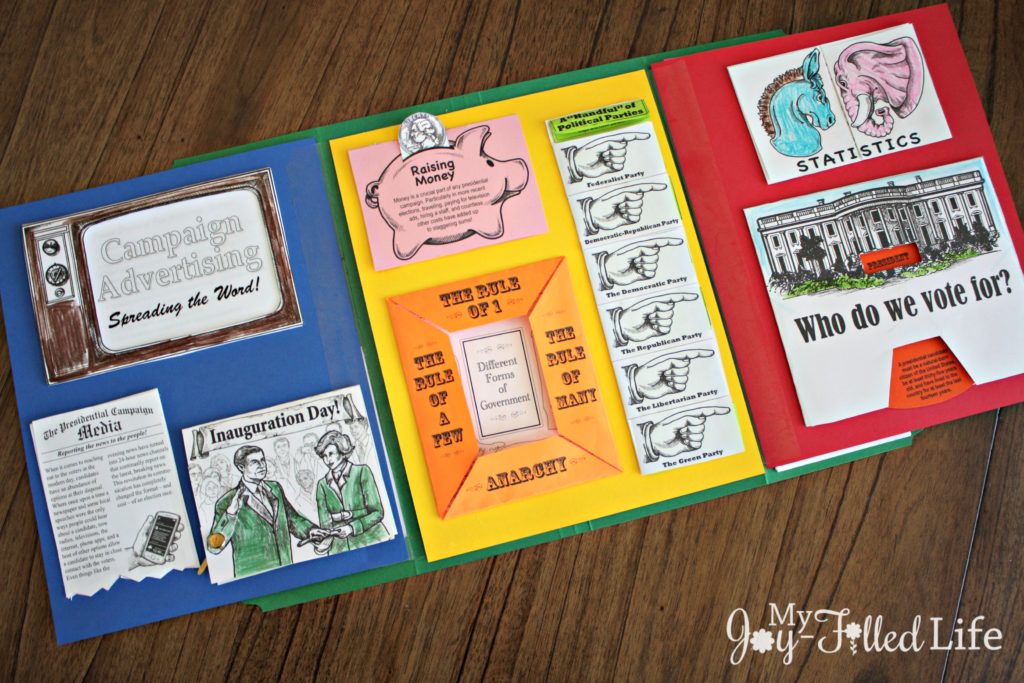 We did the Lap-Pak three days a week and did two Lap-Pak projects each of the days we worked on it. Doing it this way took us about a month to complete it. You can really go at any pace you'd like. Some days I would read to them as they worked and other days I would have them take turns reading aloud from the booklet. With the current election going on, we were able to have some great discussions and relate what we were reading in the booklet with what was going on in real life. At the time we finished up our Lap-Paks, the National Conventions were going on and I plan to have them watch the upcoming debates, go to the polls when we vote, and watch the results come in on the night of the election.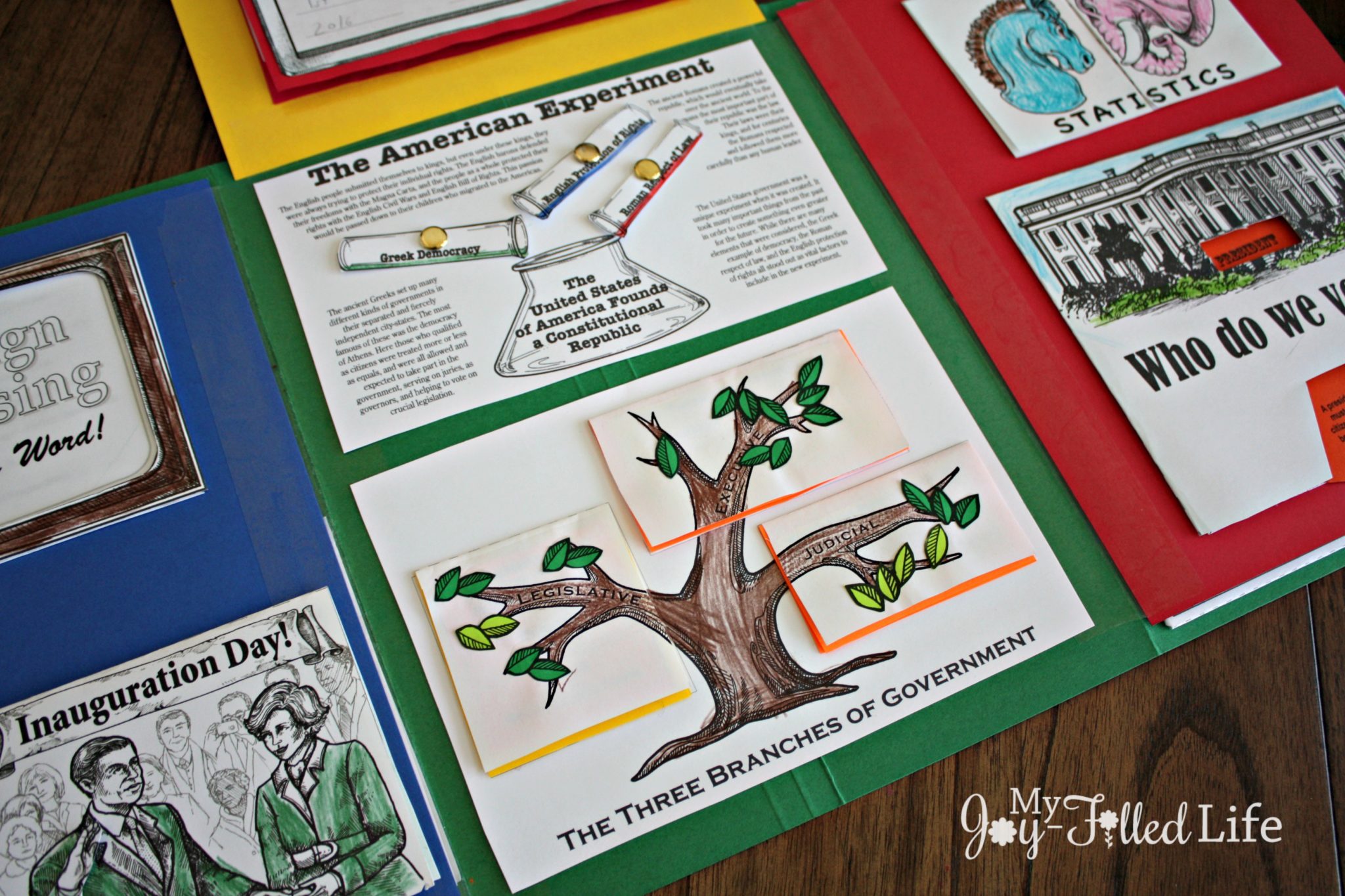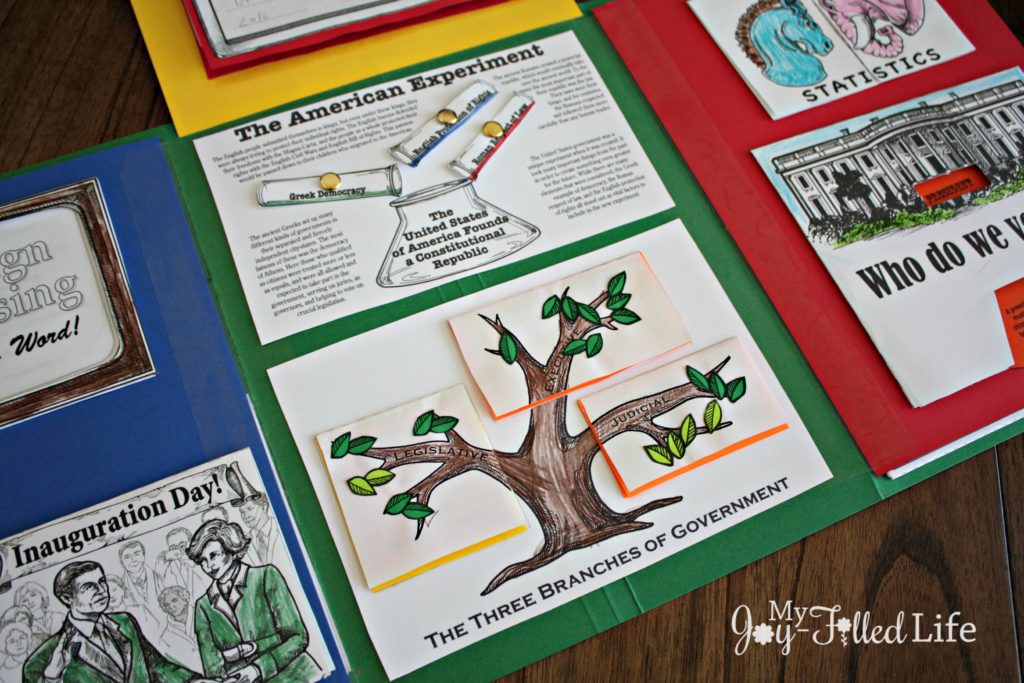 The History Through the Ages Hands-On History Lap-Pak: U.S. Elections is available in a download version for $18.95 or a CD version for $19.95 (both are compatible with Mac or PC). It is recommended for grades 3rd-8th, which I feel is very accurate.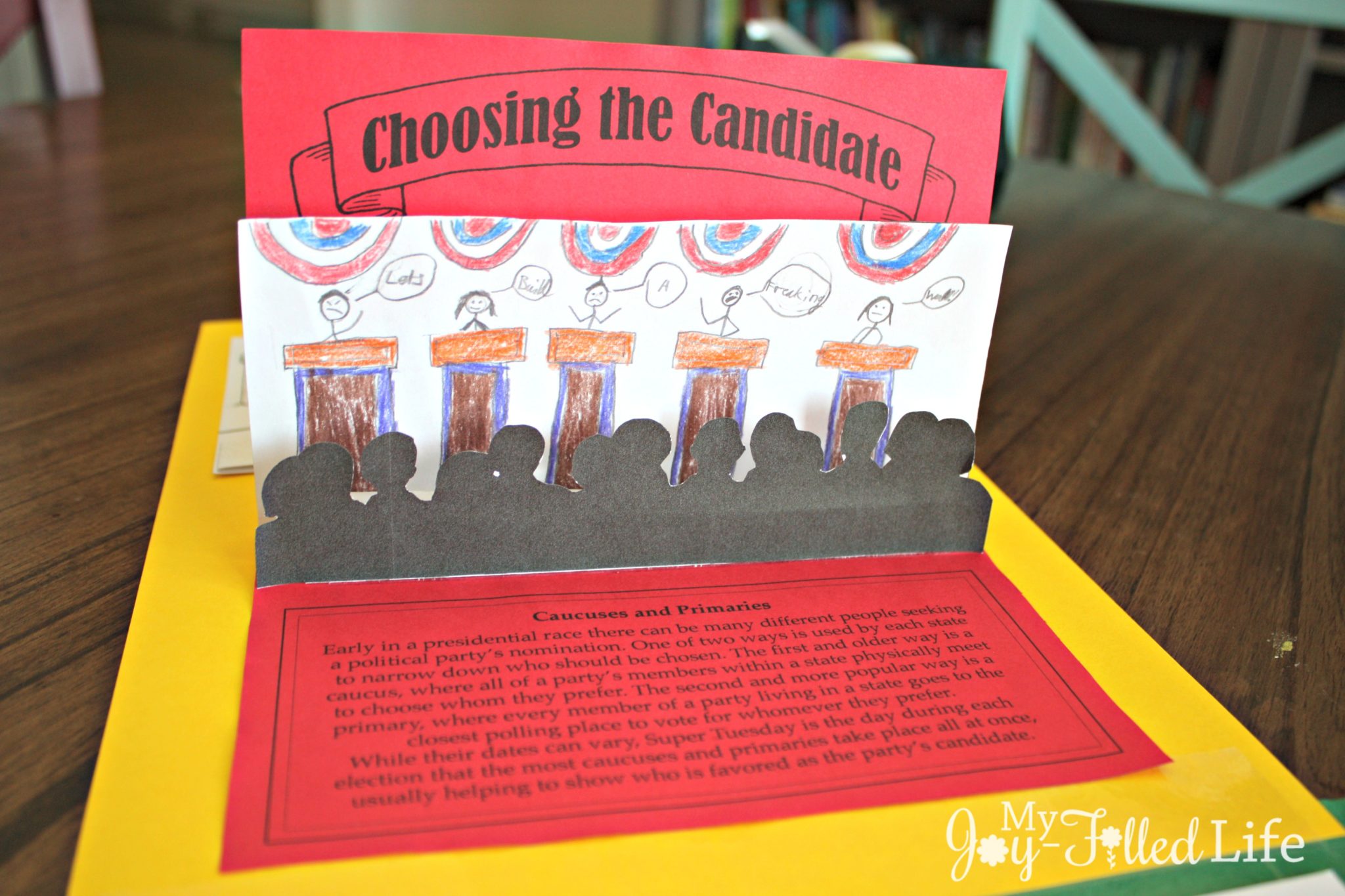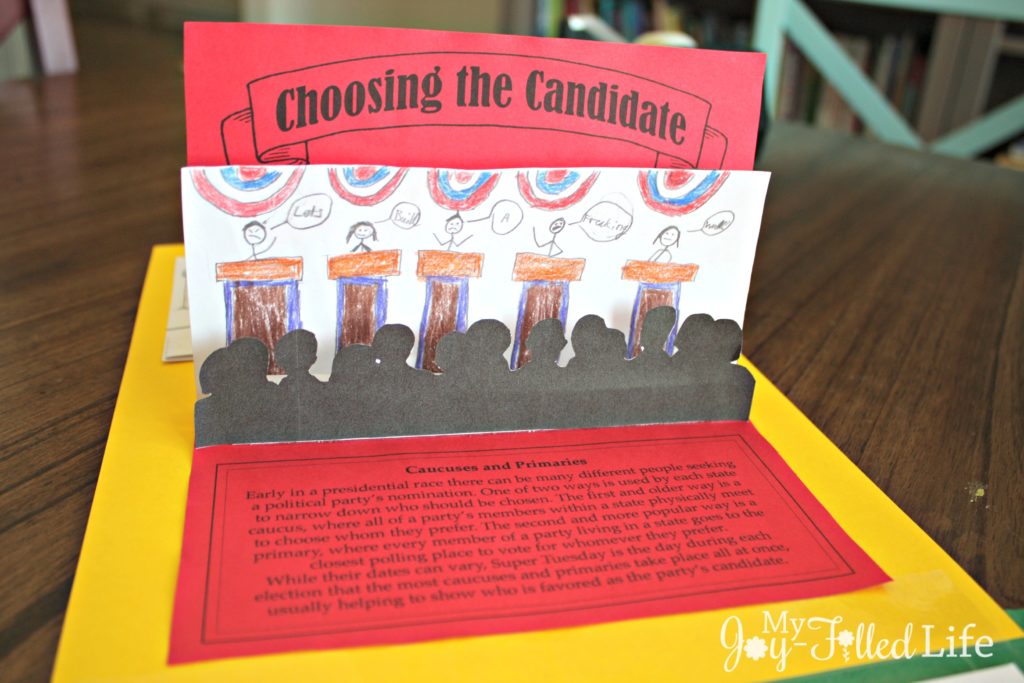 This Lap-Pak is VERY well done – from the information covered, to the artistry, to the instructions on putting it all together, this Lap-Pak was easy to use and informative (I even learned a thing or two). It is also neutral and does not sway toward one political party over another. The kids enjoyed the time we spent doing this project and the conversations that we had to go along with it, and I enjoyed it just as much! I highly recommend this product; you won't be disappointed.
How would you like to win your own digital version of the U.S. Elections Lap-Pak? Use the Rafflecopter form below to enter.
a Rafflecopter giveaway
Giveaway ends August 6th, 2016 at 11:59pm EDT. Must be at least 18 years of age to win. Selected winner will have 48 hours to respond to email notification to claim their prize or another winner will be drawn.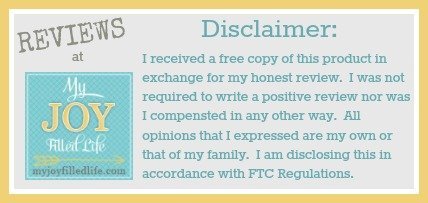 Save