I thought I'd have four children. Two girls and two boys.
The only problem with my plan was that my husband disagreed. "Only two," he told me. "I can take care of two. I can be a good dad to two."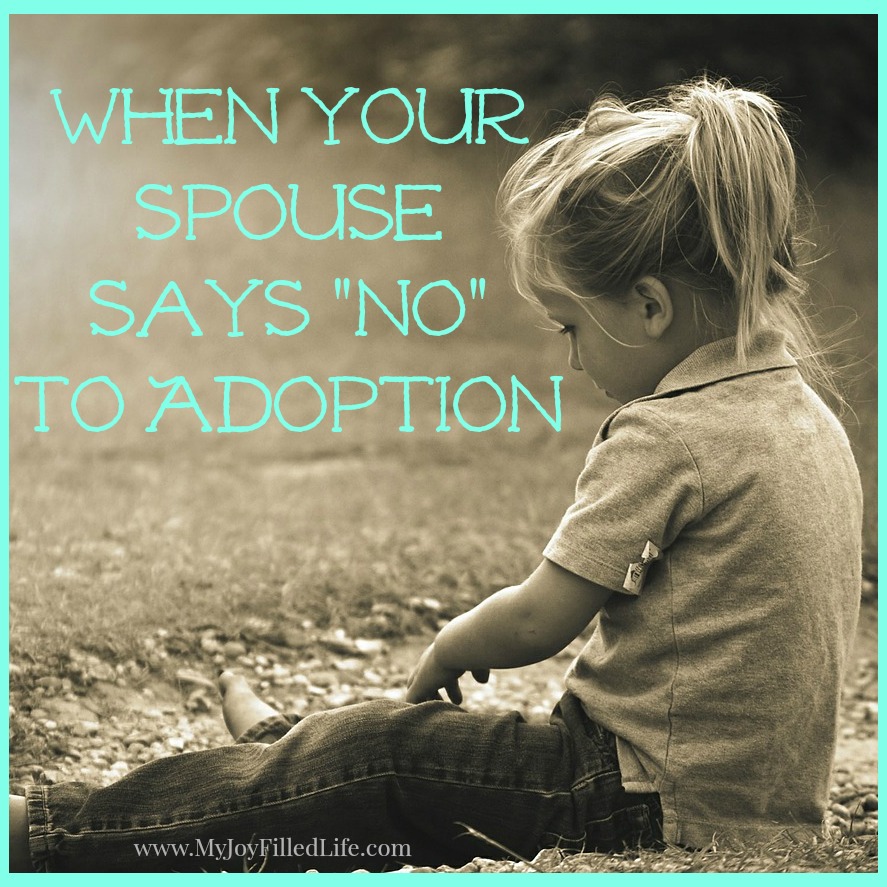 "Yes," I answered. "And we can be good parents to more than two as well."
More talking. More late night whispering. More praying.
"I want to adopt," I announced, several months later. "I know we agreed that we'd only adopt if we couldn't have biological children, but so many kids need good homes and we have a good home. We're the perfect people to do this."
"Only two," he repeated. "I can be a good dad to two."
I reminded him of how I've had this desire on my heart since I was 13 years old. Yet, he stood firmly by his decision.
I'll pray, I decided.
I spent weeks in deep prayer. I wanted to be as fair as possible, so instead of asking God to change my husband's mind, I diplomatically prayed this:
"Dear God, Thank You for giving me a husband who is a good father to our children. You know that I want to adopt and he doesn't. You know there are so many orphans out there who need good homes. I know that Your will for Nathan is the same as Your will for me. Please change one of our hearts and bring us to the same page. Thank you for loving us and adopting us into Your kingdom. In Jesus Name, Amen."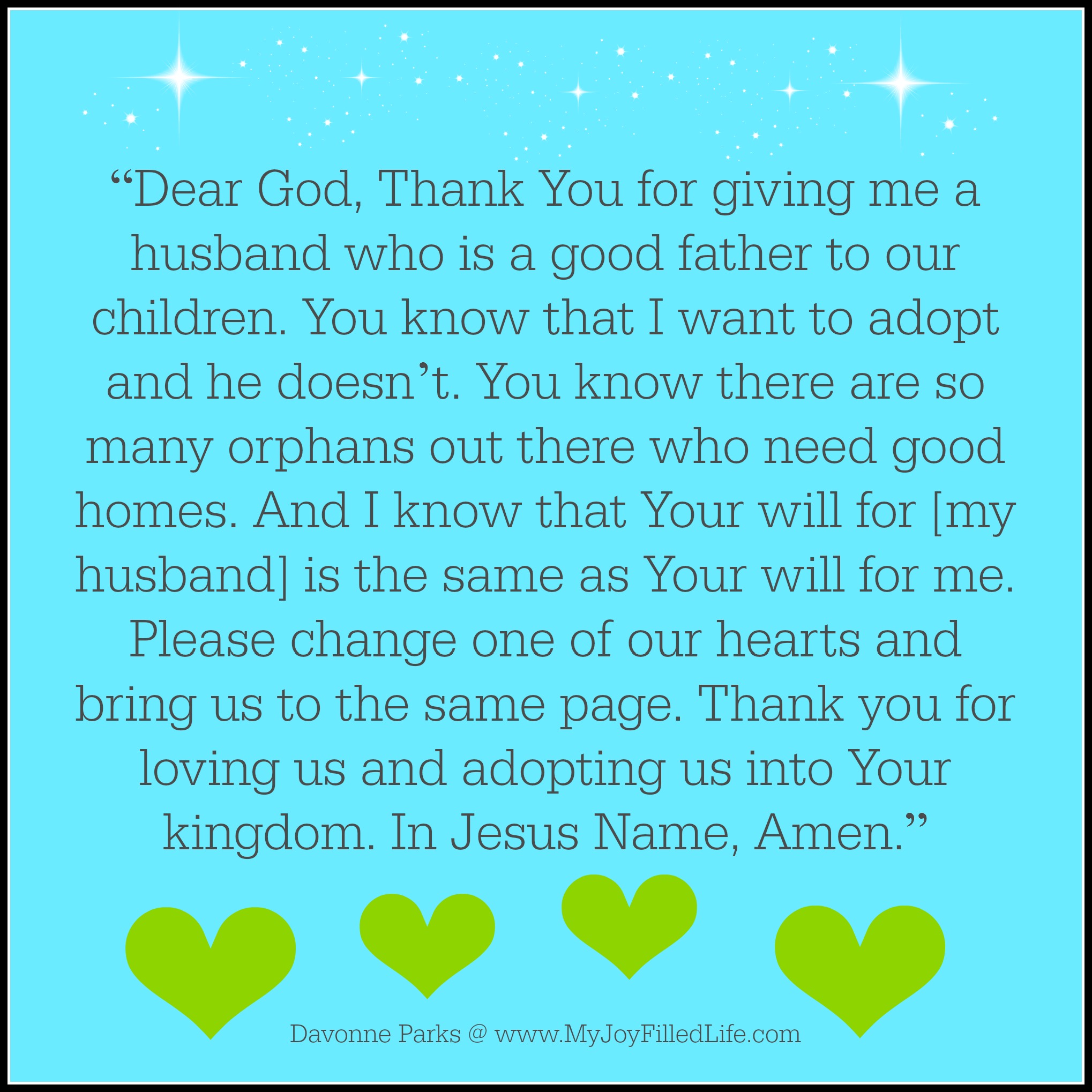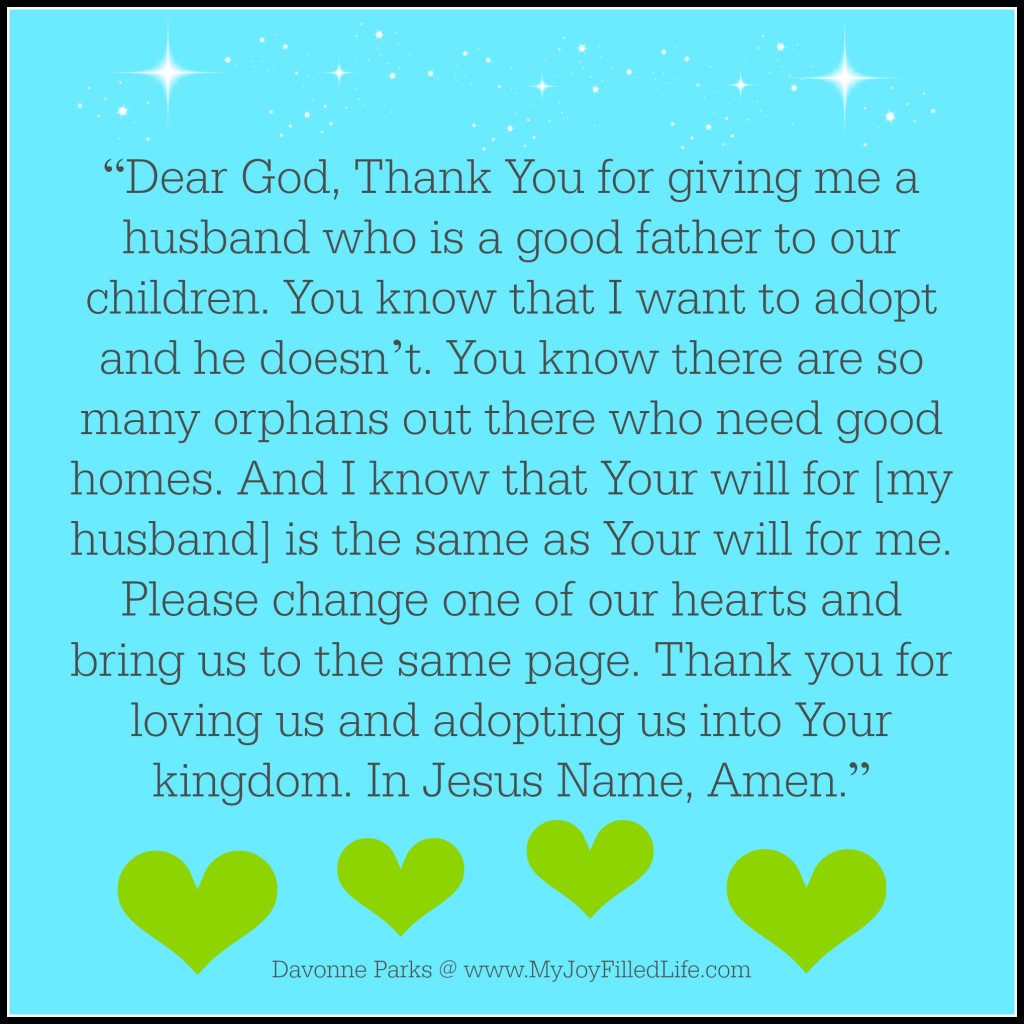 I fully expected God to change my husband's heart. I've heard so many stories about how the husband wasn't on board but God worked behind the scenes. And I could hardly wait for my husband to come to me, seemingly out of the blue, and announce that he wanted to adopt!
Only it didn't happen that way. God didn't change my husband's heart.
He changed mine.
After I had 15 solid years of strong conviction about adoption, God started opening my eyes to His will for my family. His gentle answer was, No. I have other plans for you.
I cried. I pleaded. I resisted. But finally, I let it go.
More than I want to adopt, I want to follow God's plan for my family.
I still think that adoption is an amazing and beautiful and incredibly sacrificial thing to do.
I still have a tender place in my heart for the orphans. I cry for them. I pray for them. I'm genuinely interested in hearing all about every adoption story that anyone wants to share with me.
But I also want to honor my husband. Since he's not truly on board, I don't want to ask him to sacrifice his time and resources to bring home a child. And I don't want to burden him with being financially and spiritually responsible for another human being against his wishes.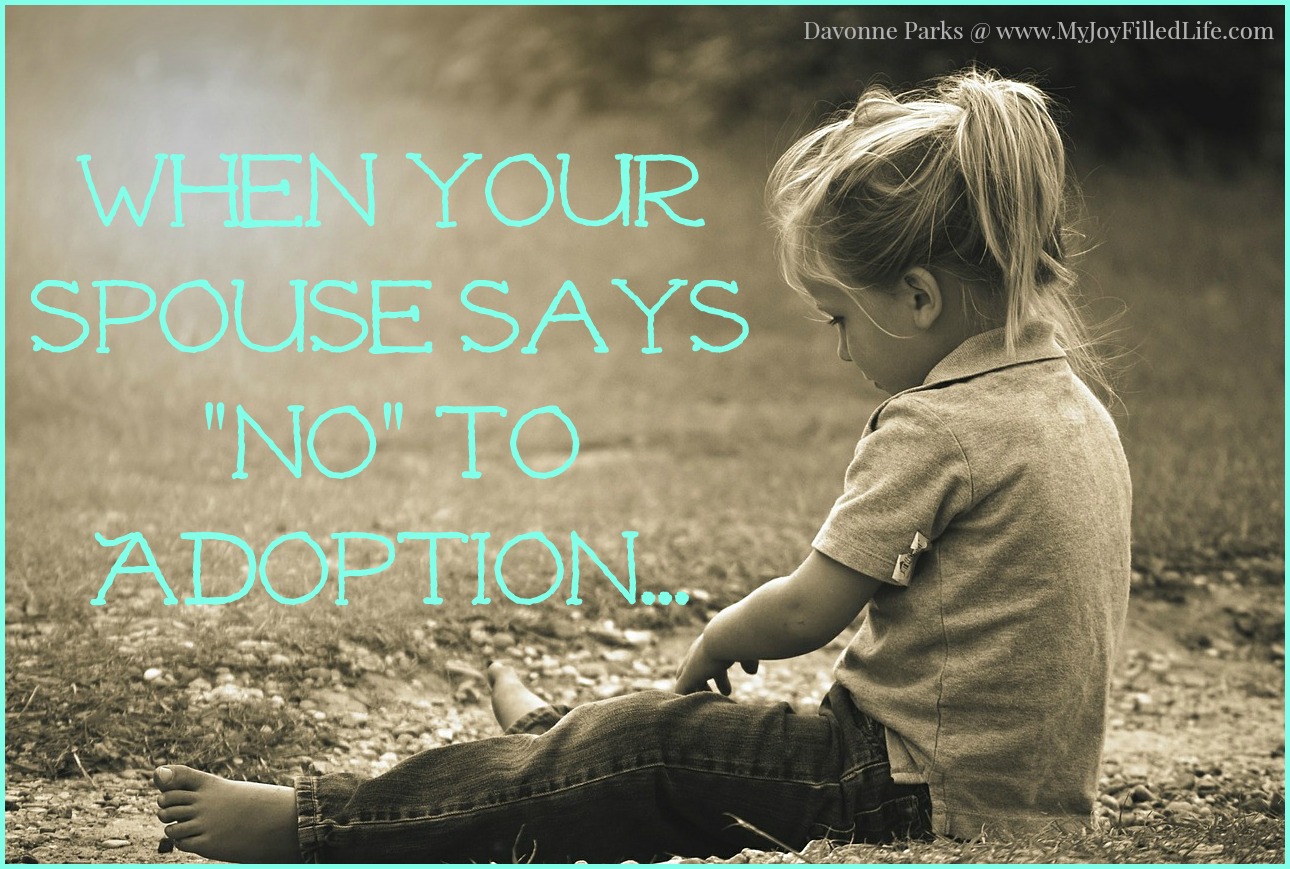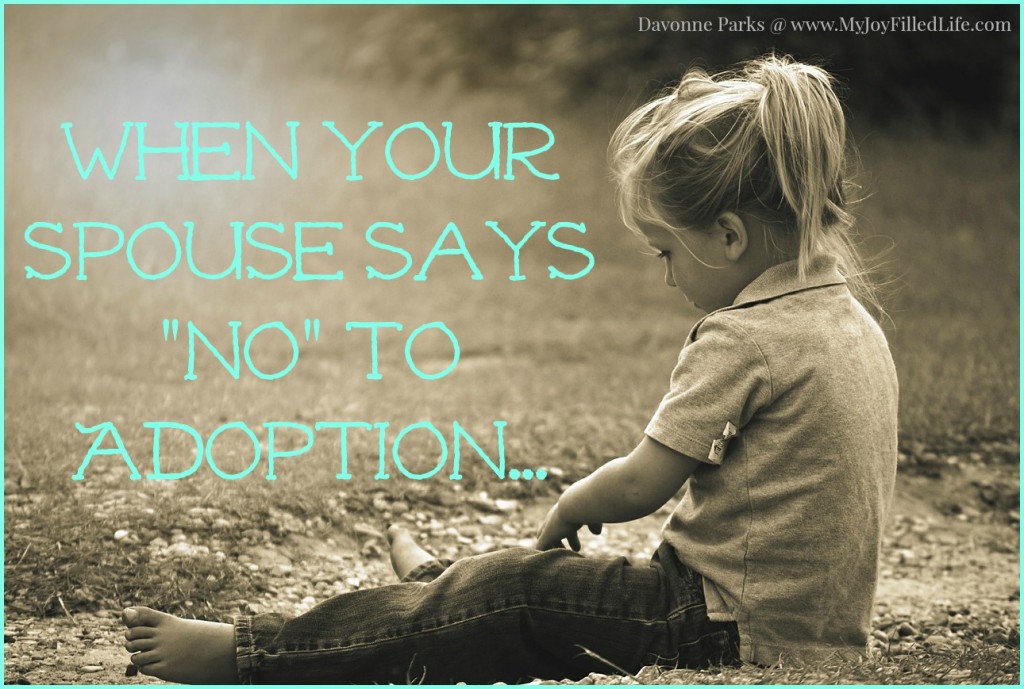 Plus, I know there are other ways to help orphans. Ways that don't divide my family.
Would I still adopt? Yes! If my husband ever comes up to me and says that he's changed his mind, I'll wholeheartedly jump on the opportunity!
But if my husband never changes his mind? I'm truly okay with that. I'm learning to savor and enjoy my life, just how it is, without fretting about something that may never be.
Although my path looks different from the incredible families who decide to adopt, I'm choosing to be content right where God has planted me.
"Teach me to do Your will, For You are my God; Your Spirit is good." Psalm 143:10 (NKJV)