Sorting is such a great activity for younger kids. Sorting teaches kids how to compare, classify, categorize, and notice the similarities and differences in objects. These abilities are essential for a child's early mathematical development.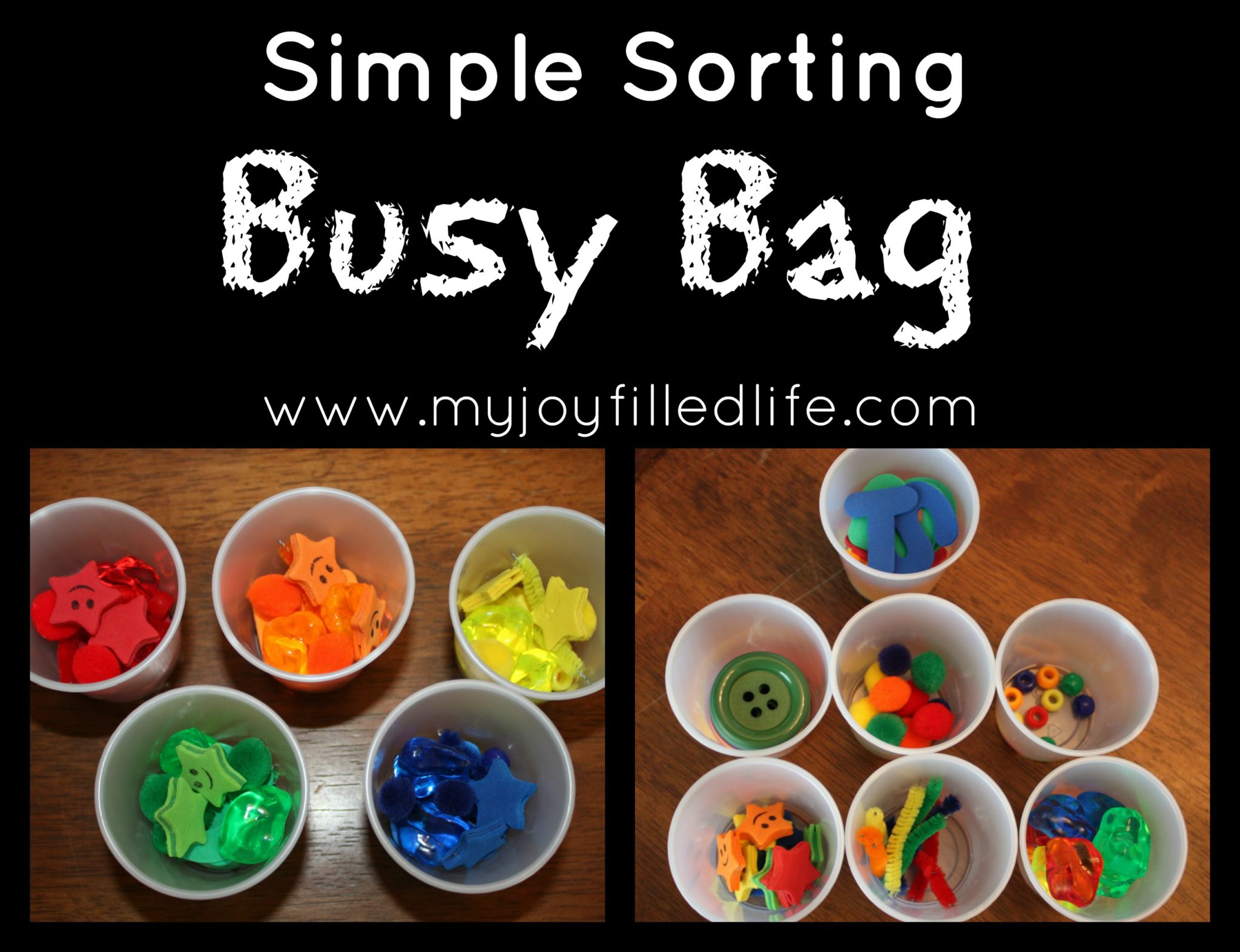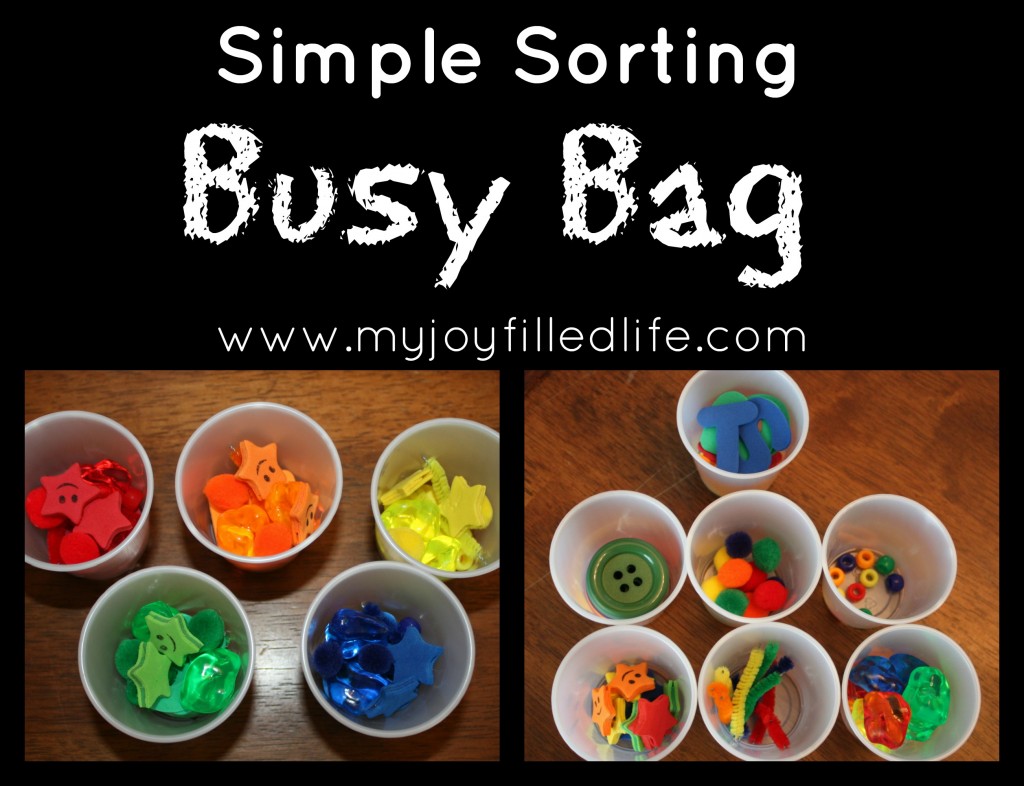 When putting together a sorting activity, there are so many possibilities. There are so many different attributes you can sort by, with the most common for this age being size, color, and shape.
Here is a busy bag that I put together that is a favorite at our house. The child can sort by color or by like items. All I did was invade my craft supply cupboard for the items, threw the items in a ziploc bag, along with 7 small plastic cups and viola, a busy bag! This bag will keep my preschooler busy for roughly 30 minutes; the perfect amount of time for mom to help big sister with her reading!