As fall is approaching, campfires and mason jars are in season. Perfect for campfires and outdoor family get-togethers, this delicious Snickers sundae is easy to make and the mason jar adds a chic flair.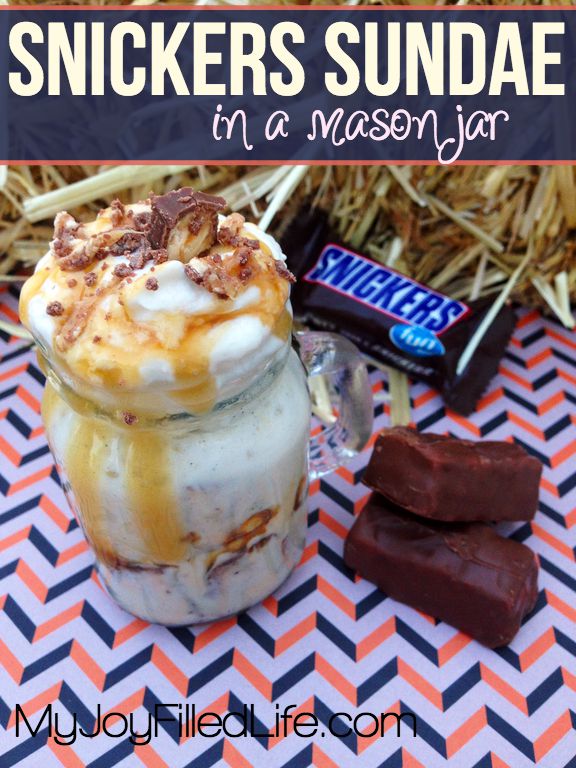 Time: 15 minutes
Servings: 1
Ingredients
– 2 Fun Size Snickers
– 1 tbsp. (+ 1 tsp.) Smucker's Caramel Topping
– 1 tbsp. Smucker's Hot Fudge Topping
– 4 tbsp. Haagen-Dazs Vanilla Bean Ice Cream (or your favorite!)
– Whipped Topping
Instructions
1. Cut Snickers into thin slices.
2. Carefully place half of Snickers slices into bottom of jar.
3. Add 2 tbsp. ice cream as the second layer.
4. Add 1 tbsp. caramel topping as the third layer.
5. Add remaining Snickers slices (less 1 slice) as the fourth layer.
6. Add hot fudge as the fifth layer.
7. Add 2 tbsp. ice cream as the sixth layer.
8. Add swirl of whipped topping as the seventh layer.
9. Add 1 tsp. drizzle of caramel topping.
10. Add remaining 1 slice of Snickers (and optional Snickers crumbs) to garnish.
11. Serve and enjoy!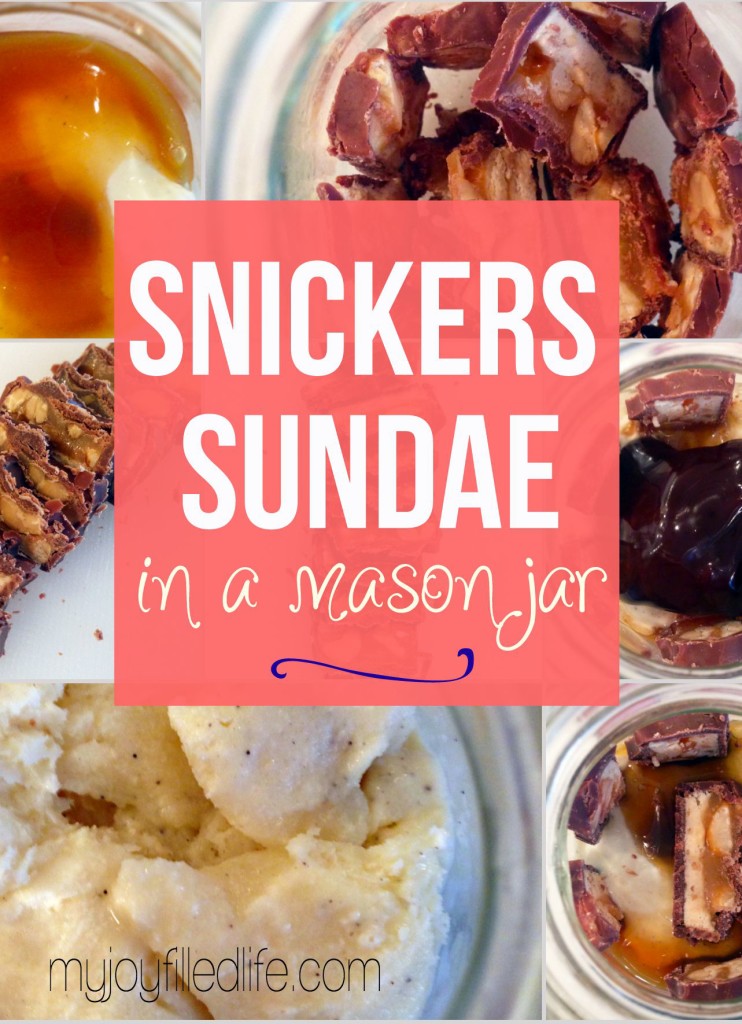 This post contributed by Samantha from Le Chaim on the Right