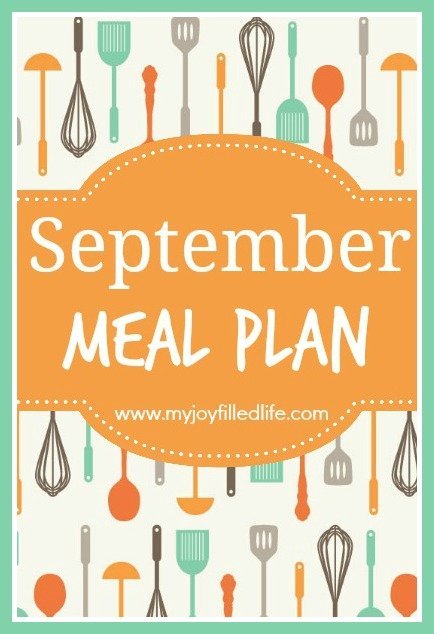 I've really let meal planning slip far longer than I'd like to admit. There have been way too many late afternoons when my husband asks, "What's for dinner?" and my response is, "I don't know." It definitely makes dinnertime chaotic and stressful when I don't have a plan in place or at least some idea of what I'm going to make for dinner that night. When you have 8 mouths depending on you to feed them, or any number really, it can get overwhelming when this becomes your 'norm.'
So, with the new school year starting for us at the beginning of September, I've made it a priority to be more intentional with my meal planning. I'm also changing up the way I grocery shop a bit. I used to do one BIG monthly trip and that was about it (except for milk, fruit, and anything else I may have forgotten during my big trip). Now I'm going to try doing one kinda big trip for all the staples, paper products and stuff like that and then I'm going to do a weekly quick trip for the things we need for our lunches and dinners for that week, as well as the milk, bread, and produce. I have an hour each Monday when I take my girls to gymnastics where I can run to the store just down the road and get what we need for the week.
I've also decided to do a 3-month block of meal planning. The plan for September is below and the plans for October and November will be very similar; the days we have the meals will most likely be different, but the meals for each of the next three months will mostly be the same. When I make the freezer meals for September I will multiply it by 3 and make the ones for October and November as well. That will save some time in the next couple months when it comes to meal prep (or at least I'm hoping).
When deciding what to eat when, I take into account what outside activities we have going on each day and plan for an easy meal (freezer, crock pot, or quick) on those days and I usually plan new recipes or more difficult recipes for the weekend when I have a bit more time and flexibility.
I'd love to hear how you meal plan; feel free to share any tips or ideas you have in the comments below.
Now, onto the good stuff, the food! This is the plan for this month; maybe it will inspire you in your meal planning for the month.
September 1st-7th
Monday – Hamburgers (FREEZER MEAL)
Tuesday – Italian Chicken Crescent Roll Bake
Wednesday – Bacon Cheeseburger Pasta (FREEZER MEAL/SLOW COOKER)
Thursday – Baked Sandwich
Friday – Parmesan Garlic Pizza Pasta (FREEZER MEAL/SLOW COOKER)
Saturday – Chicken French (Birthday Celebration)
Sunday – Hamburgers (FREEZER MEAL)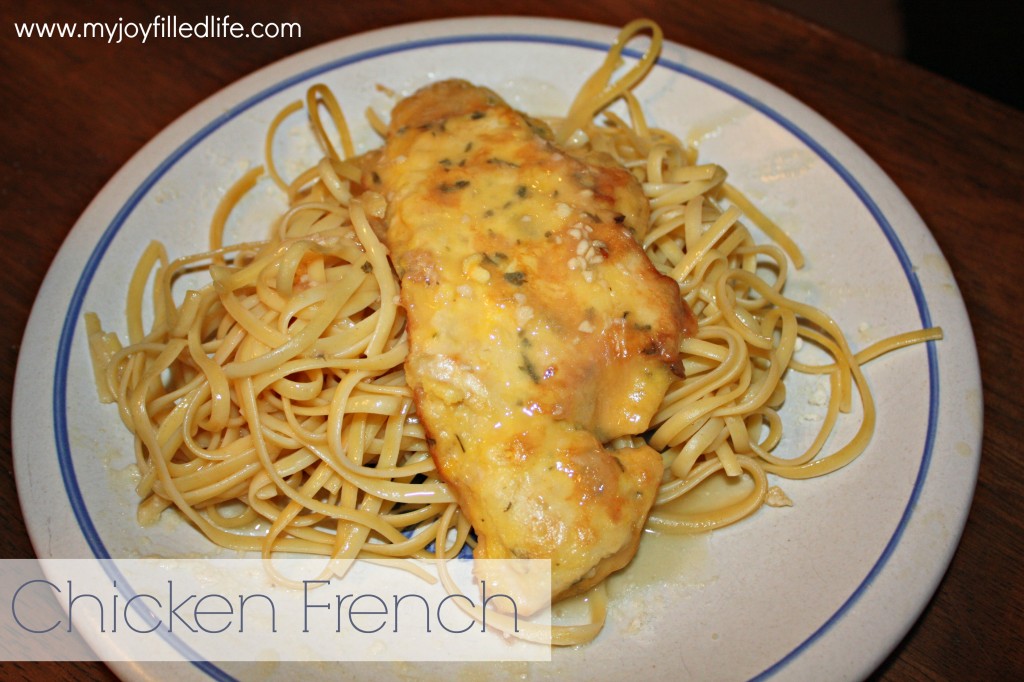 September 8th-14th
Monday – Tacos (FREEZER MEAL)
Tuesday – Pancakes (FREEZER MEAL)
Wednesday – Baked Mac & Cheese (FREEZER MEAL)
Thursday – Italian Chicken
Friday – Homemade Pizza
Saturday – Chicken Cordon Bleu Casserole
Sunday – Chicken Alfredo Pasta (FREEZER MEAL)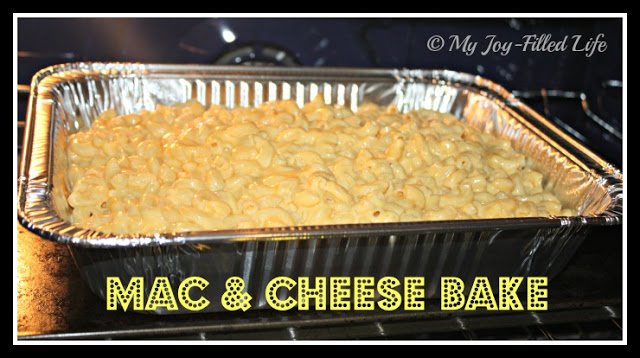 September 15th-21st
Monday – Spaghetti & Meatballs
Tuesday – Slow Cooker Cream Cheese Chicken
Wednesday – Chicken Parmesan Bites
Thursday – Meatloaf (FREEZER MEAL)
Friday – Chicken Enchiladas (FREEZER MEAL)
Saturday – Bacon Ranch Chicken (SLOW COOKER)
Sunday – Cheeseburger Macaroni Skillet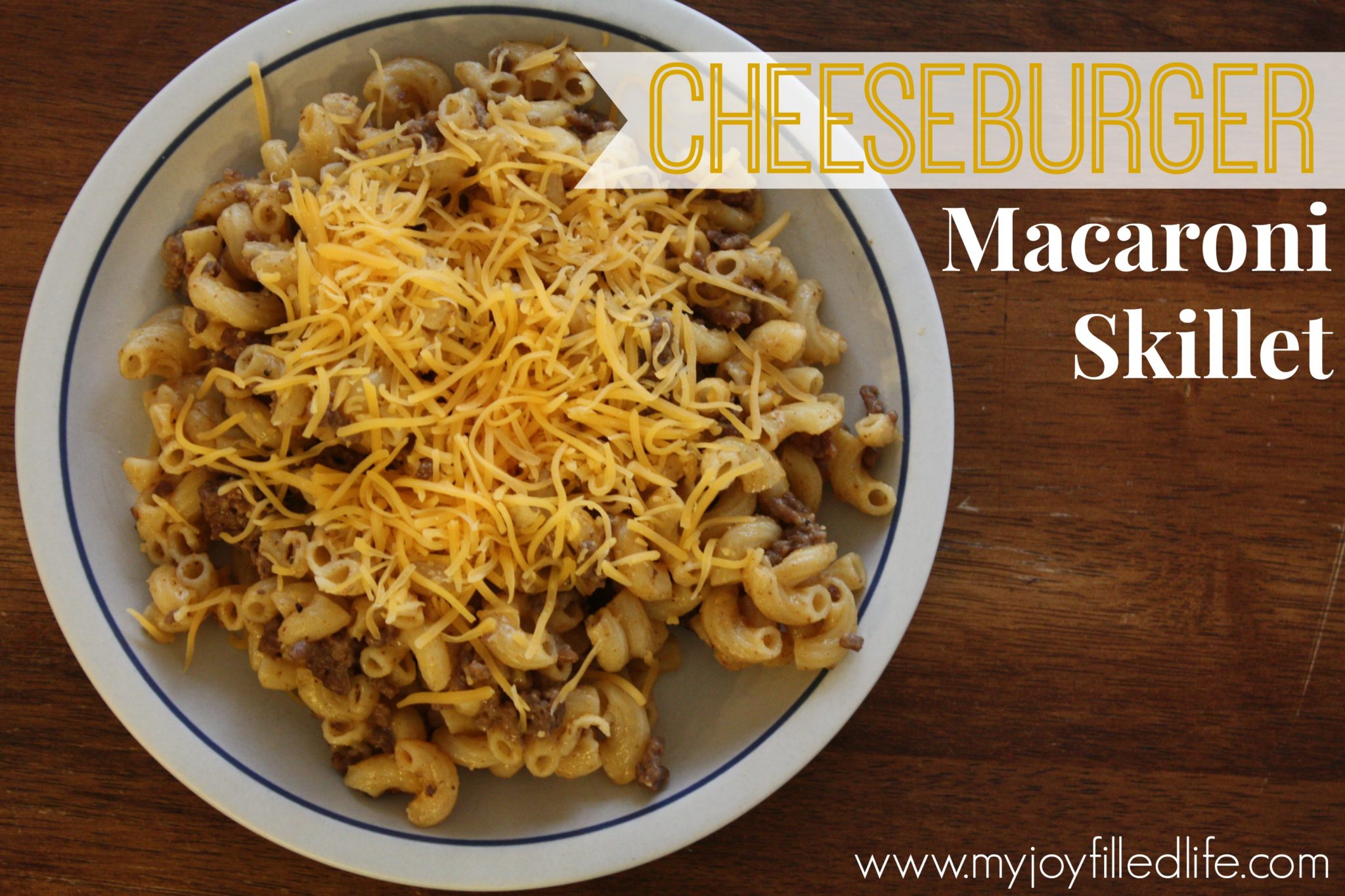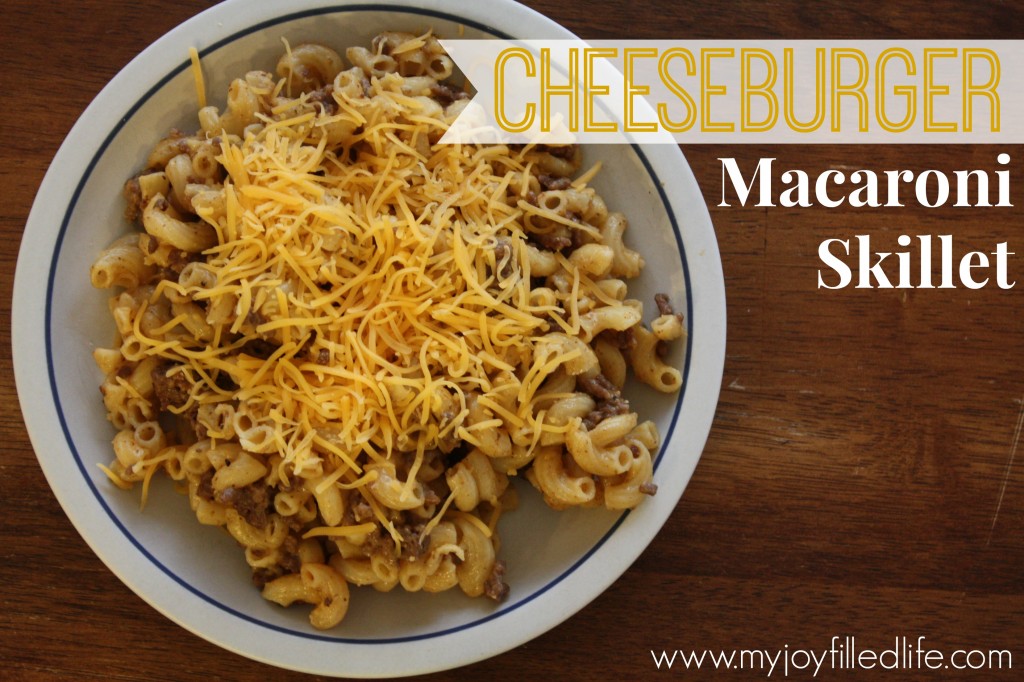 September 22nd-28th
Monday – Belgian Waffles
Tuesday – Crockpot Lemon Chicken
Wednesday – Sloppy Joes
Thursday – Ravioli Casserole (FREEZER MEAL)
Friday – Chicken Parmesan
Saturday – World's Best Chicken (FREEZER MEAL)
Sunday – Cheesy Ranch Chicken Pasta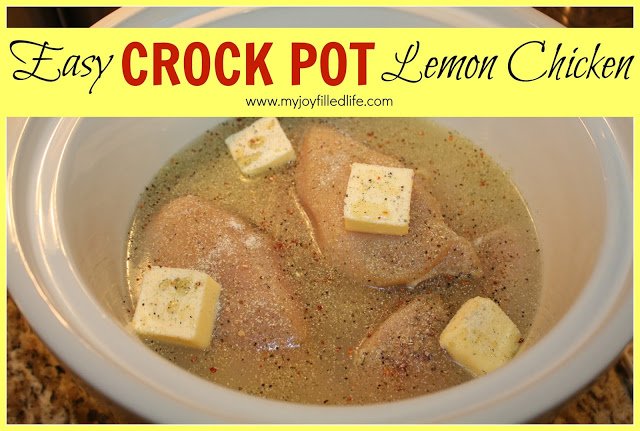 September 29th-30th
Monday – Zesty Italian Chicken (SLOW COOKER)
Tuesday – Chicken & Biscuits (FREEZER MEAL)
If you'd like even more meal ideas that will make life a little easier, check out my Crock Pot Pinterest Board and my Freezer Cooking Pinterest Board.
And to help you keep track of your stash in the freezer, you can use this (FREE) handy dandy Freezer Inventory printable that I made. Just click the image below to get it.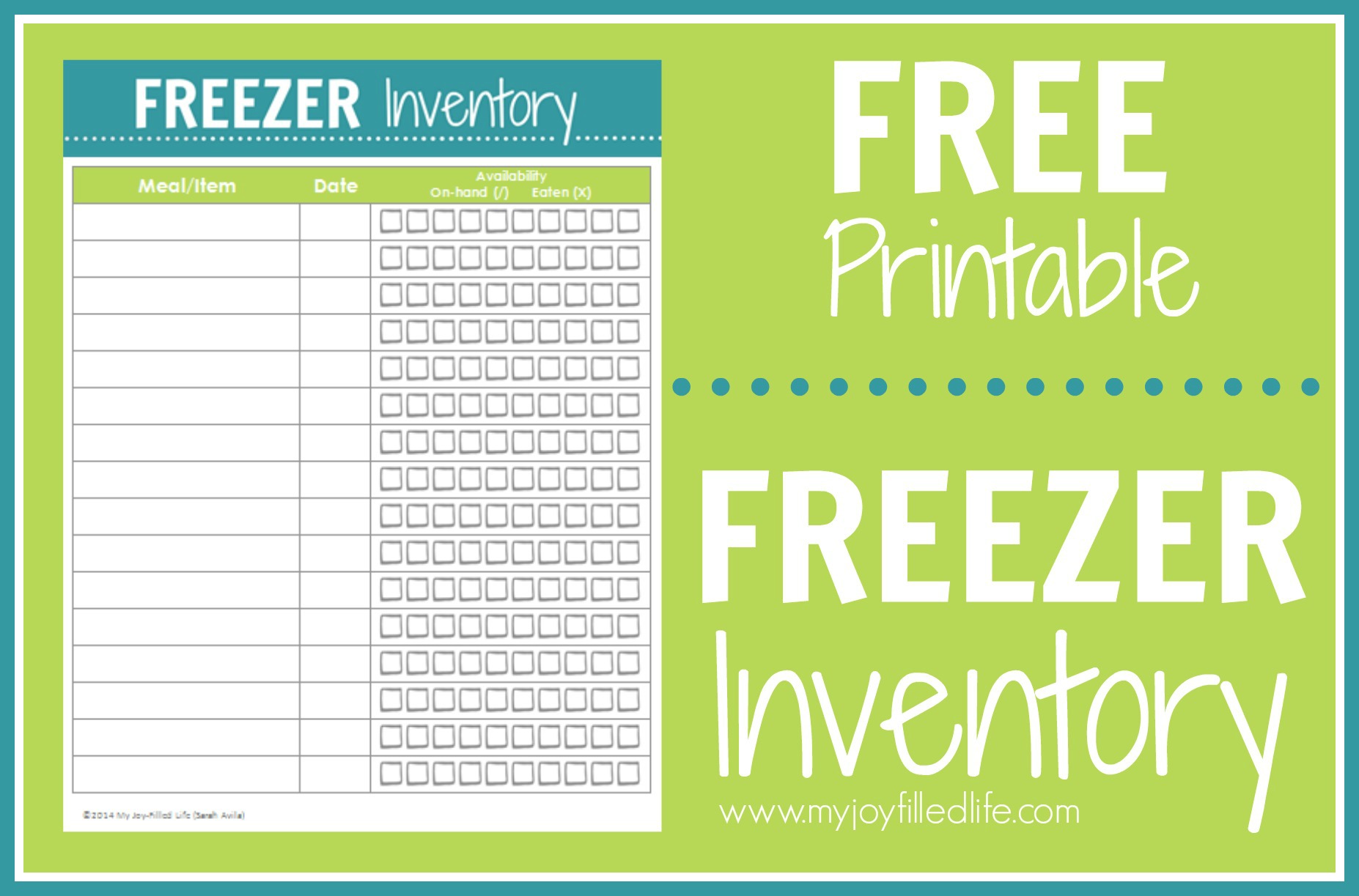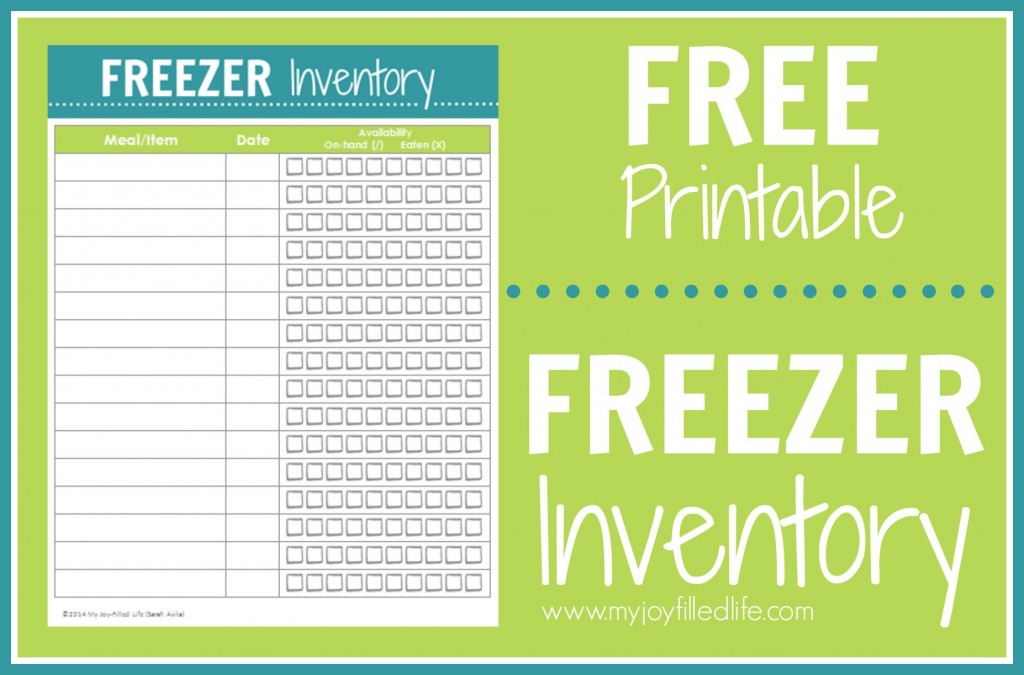 *When printing make sure you set your printing options to fit it to the page.
Do you have any meal planning tips or favorite recipes that you'd like to share?
I'd love to hear them!